Was in Bilbao mit dem
Partner unternehmen?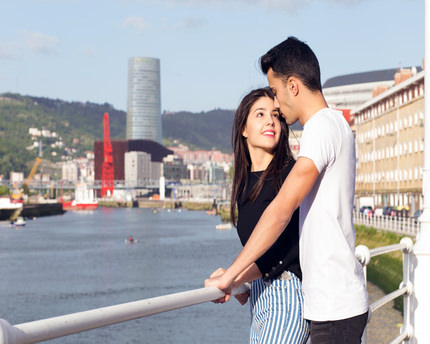 Young couple in love near the river of Bilbao, Spain. Outdoors, on a sunny day.
Shows & Freizeit
In Casco Viejo ein Pintxopote zu machen, die Stadt vom Mount Artxanda aus zu betrachten oder zum Strand von Plentzia zu fliehen, sind nur einige der Pläne, die Bilbao für Paare reserviert, die nach Erlebnissen suchen.
Weiter lesen