Las Arenas, the shopping centre
that arose from a bullring
At the foot of Plaça d'Espanya in Barcelona is one of the city's most original and striking shopping centres to have been built since 2011. This six-storey space is packed with fashion and food stores, restaurants, a sports centre, cinemas and a magnificent 360º viewpoint that looks out over the city.
Las Arenas in Barcelona was built in the city's bullring of the same name, and the most impressive aspect of this project by British architect Richard Rogers (also behind the Pompidou Centre in Paris) was that he managed to preserve the 1900 Neo-Mudéjar façade. Barcelona residents recall watching in amazement as the bullring was lifted up by 400 hydraulic jacks to 4 m above its original height while the interior was pulled down and the ground lowered to create a car park.
The building works encountered numerous setbacks; the project was caught up in various controversies and work sometimes stopped completely, but the centre finally opened in March 2011. In the final structure, the façade is raised up and rests on a crown of concrete and steel V-shaped columns which, according to the architect, makes pedestrian traffic flow more smoothly below.
Shops for all tastes and budgets
The shopping area in Las Arenas is distributed over 106,000 m2 and spread across six floors that open out over a large central atrium running from the ground level up to the dome. The first few floors are filled with shops and the central section of the ground floor is set aside for events such as exhibitions, fashion shows, a skating rink at Christmas, zumba classes and concerts.
The centre also has a kids' zone on the terrace that runs regular activities with entertainment by magicians, clowns and storytellers; inflatables are set up for smaller visitors at the weekends. It is a good idea to check the events calendar before your visit.
Shops include fashion giants such as Zara, Primark, H&M, Cortefiel, Mango and many more. There are also stores selling accessories and shoes, children's fashion, jewellery and costume jewellery, sportswear, mobile phones, perfume, eyewear, household items, and toys.
Cinema and sports at Las Arenas after a day of shopping
Floors three and four of the building are double-height and the location of 12 cinema screens that show all the new releases and are fitted with the latest 3D digital technology. Three hours of free parking is included with your cinema ticket. The fifth floor is encircled by a jogging track; the circuit runs around the whole façade of the building at an altitude of 25 m. It is the perfect warm-up before hitting the gym, which is also located on the fifth floor and is equipped with a fitness room, space for classes and a large spa with city views. The spa is the ideal spot for relaxing after a great day out shopping, and visitors can enjoy water beds, a Turkish bath and waterfalls.
Terrace with 360º viewpoint
The domed viewpoint is on the sixth floor and restaurants are located here that lead out to the walkway. Choose between a wide range of culinary options typical to shopping centres, such as TGB, Tony Roma's, 100 Montaditos, Abbasid Döner Kebab, La Sureña, Mc Donald's, Mama Fefa, Subway and Llao Llao, among others.
Although the restaurant terraces do have views of the city, you really need to stand at the railing to fully enjoy them. You can see Plaça d'Espanya, the Magic Fountain of Montjuïc, the Montjuïc Palace and a large part of Barcelona from the walkway.  It leads to a little bridge that takes you to a viewpoint tower that looks out over Plaça d'Espanya and María Cristina Palace.
You can reach the viewpoint by using the escalators or taking a panoramic lift on the building's exterior that goes directly up to the dome. When it was built, it was the largest wooden dome in Europe, measuring 27 metres high with a 330-metre circumference.
From bullring to leisure centre
The building was constructed as a bullring in 1900 by architect August Font i Carreras in the Neo-Mudéjar style and has been used for many different purposes throughout its history.
During the Spanish Civil War it was the general headquarters for the Republican side. Later, during the 1940s and 1950s, a removable velodrome was installed inside for cycling races, taking advantage of the great boom in competitive sports in this period. Las Arenas has also been a stage for boxing matches, circuses, concerts, and other types of show.
The last bullfight was held in the ring in 1977 with bulls from María Antoni Laá that were fought by José Manuel Dominguín, Armillita Chico and Tomás Campuzano. It was permanently closed in 1990 until 2000 when work started on the shopping centre that we can see today.
Information of interest
Where is it?
Address: Gran Via de les Corts Catalanes, 373 – 385
Opening times: Monday to Saturday 10:00 AM to 10:00 PM. Restaurants: Monday - Thursday 10:00 AM to 12:30 AM and Friday, Saturday and Sunday 10:00 AM to 3:00 AM.
Services
Baby care room
Children's toilets
Nurse's office
Wi-Fi
Lost and found
Cashpoints
Carwash
Mobile recharging
Car park
How to get to Las Arenas in Barcelona
By Metro: Espanya L3 and L1
By bus: Plaça d'Espanya / Centre Comercial Las Arenas: Routes 9, 13, 27, 30, 50, 56, 57, 65, 79, 91, 109, 157 and the Hop on hop off tourist bus at the Plaça d'Espanya stop
Related
plans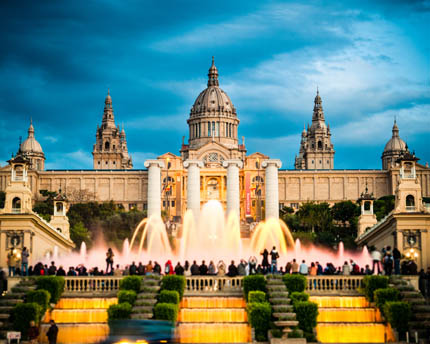 Places of Interest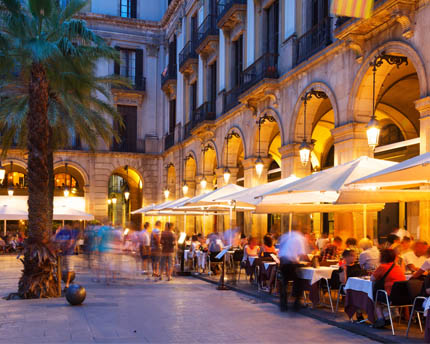 Food and Drinks