Shopping in Hamburg:
souvenirs and typical items
What to buy in Hamburg? What type of memento to take home and what items to buy as gifts? Every trip should include a spot of shopping so you can take home a little piece of the place you have visited. And Hamburg is no different. A city as great as Hamburg, with its rich history and great character, no doubt has a lot to offer by way of its shops and shopping centres. Read on to find out more.
Hamburg is a key city in the historic Hanseatic League and for trade in the region of northern Europe in which it is situated. The North Sea and the Baltic Sea were key to trade relations involving the exchange of raw materials and products between the numerous cities that were part of the aforementioned merchant union. Will you find any souvenirs linked to the movement?
Hamburg, however, is also a port city and, as such, links with the sea are sure to be found in many shops.
Nor can we forget Hamburg's cultural and alternative culture, which manifests in neighbourhoods such as Sankt Pauli, where you are sure to find something of interest.
Typical items
What kind of memento should you take from Hamburg? Join us as we explore the most typical items and objects that you can pick up in the Hanseatic city.
Free cancellation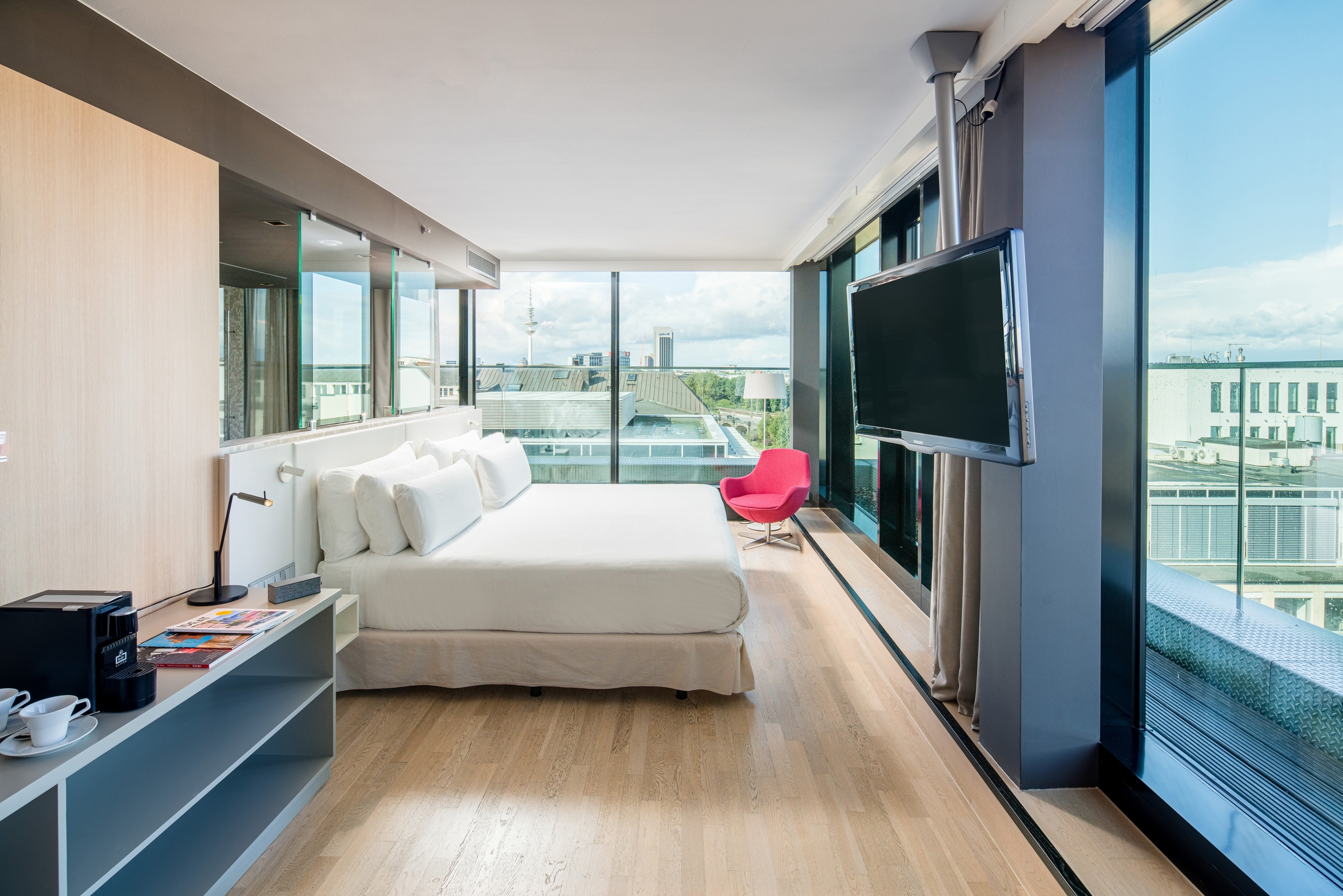 Ship in a bottle: this unusual item is one of Hamburg's most typical souvenirs you can find. And, as a port city, a souvenir like this is to be expected. You can find many of these handmade souvenirs in the shop Buddel Bini, in Winderhude, an institution for these kinds of souvenirs.
Miniature lighthouses: without leaving the sea you can also pick up a miniature lighthouse, a very typical souvenir.
Other seafaring-themed mementos: you will find everything from nautical-style clothing, including fisherman's shirts and hats, to model boats and sailing memorabilia. Head to Fisherman Uwe, in Rindermarkthalle.
Hummel figurines: these figurines have their own story to tell. Based on the drawings of the nun Maria Innocentia Hummel, the figurines began to be produced in 1935 and became popular after the Second World War thanks, in part, to North American soldiers. The original figurine is of a water carrier in a top hat and you will see them all over Hamburg!
Food: from a

labskaus

(salted meat with eggs and vegetables) in a tin from Old Commercial Room, to roast coffee from Café Burg. Hamburg's links to coffee, tea and other spices go a long way back.

Sweets: these come in all shapes and sizes in Hamburg. From Kemm'sche biscuits in their traditional blue tin, to Schokovida chocolate, the most prestigious chocolate brand made in Hamburg.
Beer: since we are in Germany, beer is a must, whether it comes in a traditional tankard or in a bottle from one of the local breweries in the city, such as Rasherrn or Blockbräu.
Where to go shopping in Hamburg
Hamburg has retained the character of a trading city, carved out over time. In the city centre you can find classic shopping centres and arcades, where a visit alone is an experience in itself.
You can also visit souvenir shops such as Hamburg Kontor, Souvenirs am Michel, Kaufhaus Hamburg, Frau Vogel, The Art of Hamburg and Elbufer. In practically all of them you'll find the city's most symbolic souvenir items.
If you prefer to visit one of Hamburg's famous shopping arcades, be sure to head to Alsterhaus, on Jungfernstieg street, or Europa Passage. Or, if you prefer to shop while you stroll, Alsterarkaden and Neuer Wall street are not to be missed.
Markets in Hamburg
Hamburg also boasts excellent markets which you can visit even if only to take a look. First up is undoubtedly Fischmarkt, in the Altona neighbourhood. Not only will you find fish and food, but there is a very interesting and lively general market, especially in the Fischauktionshalle.
Another option, not far away, is the Sankt Pauli night market. Held every Wednesday from 4 pm to 11 pm, on Spielbudenplatz, it has a great atmosphere thanks to the music, bars and food stalls.
If you are the kind who likes to rummage around at stalls, you will also find the odd flea market in Hamburg, such as the Flohschanze market, which takes place every Saturday. There, you will find antiques, vintage objects and other rarities. It is also a good place to pick up antique books, bicycles or the odd musical instrument.
You can also visit the FlohZinn and Goldbekhaus markets and the book market, which is held behind the Central Library every Monday and Thursday.
And, of course, we cannot forget the amazing traditional Christmas markets, an institution in Germany. In Hamburg you'll find them on Jungfernstieg, on the square in front of the City Hall and close to Altona train station. There is also one in Sankt Pauli, which is for adults only.
Where to sleep in Hamburg
An excellent place to stay in Hamburg is the hotel Barceló Hamburg. This modern four-star hotel is situated in the city centre just a few minutes from the City Hall and the train station. Its location is without a doubt one of its main benefits, in addition to the spaciousness of its 193 rooms, its contemporary style and its restaurant 1700, which serves Mediterranean and German fusion cuisine.
Free cancellation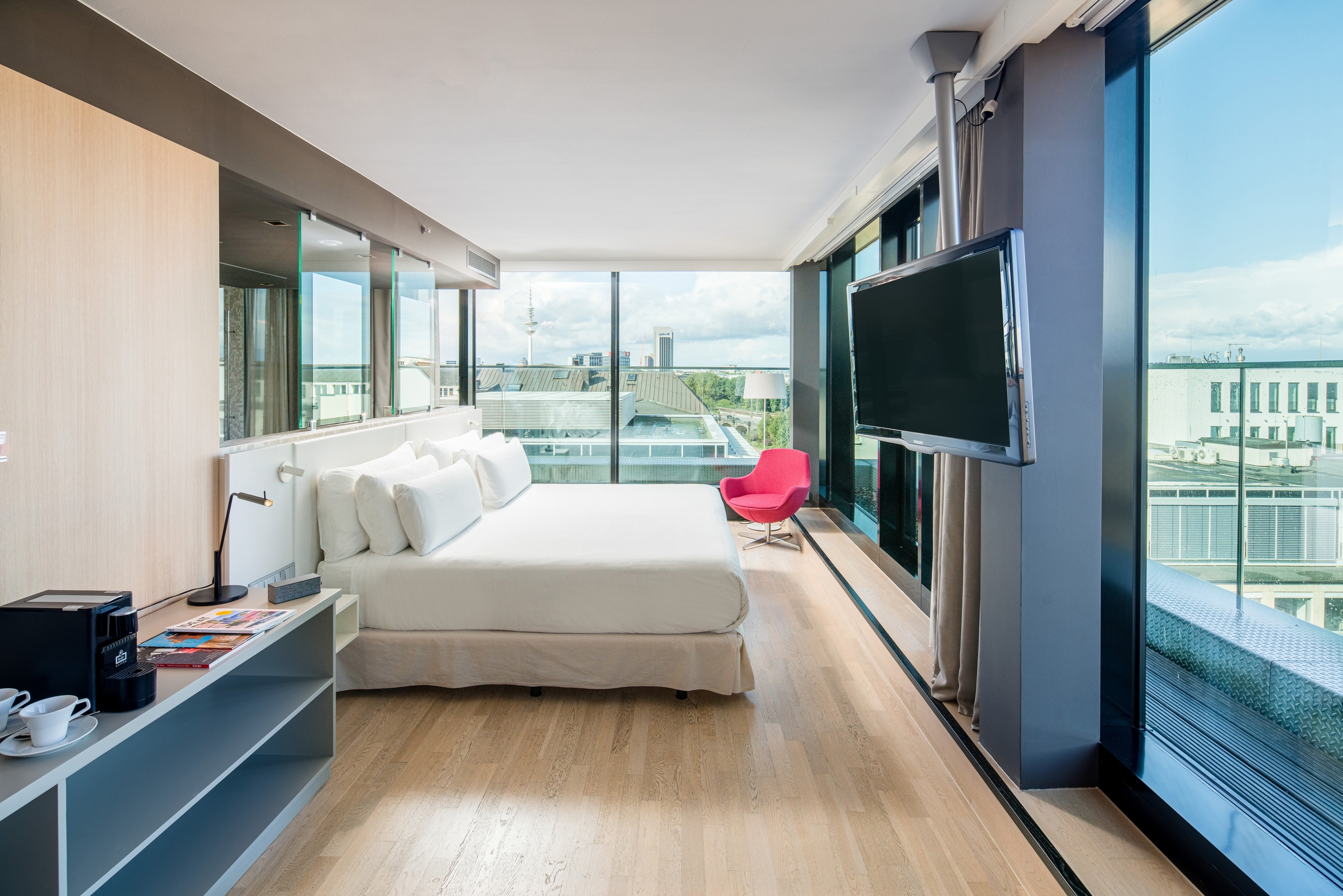 Frequently Asked Questions
Is shopping in Hamburg expensive?
Hamburg offers prices for all budgets, as it boasts everything from luxury shops and shopping arcades to street markets.
What is the most typical item you can buy?
Ships in bottles as well as nautical-style clothing and products are some of the most typical items you can buy in Hamburg.
Where can you buy souvenirs in Hamburg?
To buy souvenirs in Hamburg head to shops such as Hamburg Kontor, Souvenirs am Michel, Kaufhaus Hamburg and Frau Vogel.
Related
plans