Travelling to Hamburg with friends:
great things to do to discover its secrets
If you stop for a moment to think about what makes a place a perfect destination to travel to with friends, you'll no doubt find there are many reasons. Depending on the type of group you are in, you should prioritise places offering culture, art, stunning architecture, parks and natural spaces and even cities with a strong industrial history. But as it can be difficult to please everyone, we suggest a trip to Hamburg, a city that ticks most of these boxes. With a good selection of things to do in the city you can enjoy the latest offerings in terms of culture, incredible green spaces, both old and modern buildings that will leave you speechless, and a port worthy of its own study.
What's more, a great plus about Hamburg is that it is just a stone's throw from other charming towns and cities such as Bremen and Lübeck, where you can enjoy a few more days of leisure. You could even think about a trip to test the cold waters of the North Sea. The German coast is very undeveloped and a true delight to discover. Be sure to read on as you will love the following things to do with friends in Hamburg.
Six things to do with friends in Hamburg
We cannot recommend that you start exploring the city with your friends without mentioning that during the Second World War more than seventy percent of the city was reduced to rubble. It also would not go amiss to know that the city is situated at the mouth of the Elbe river, to which its urban planning to some extent had to be adapted. The presence of two artificial lakes and a series of canals also gives it a very special character.
Free cancellation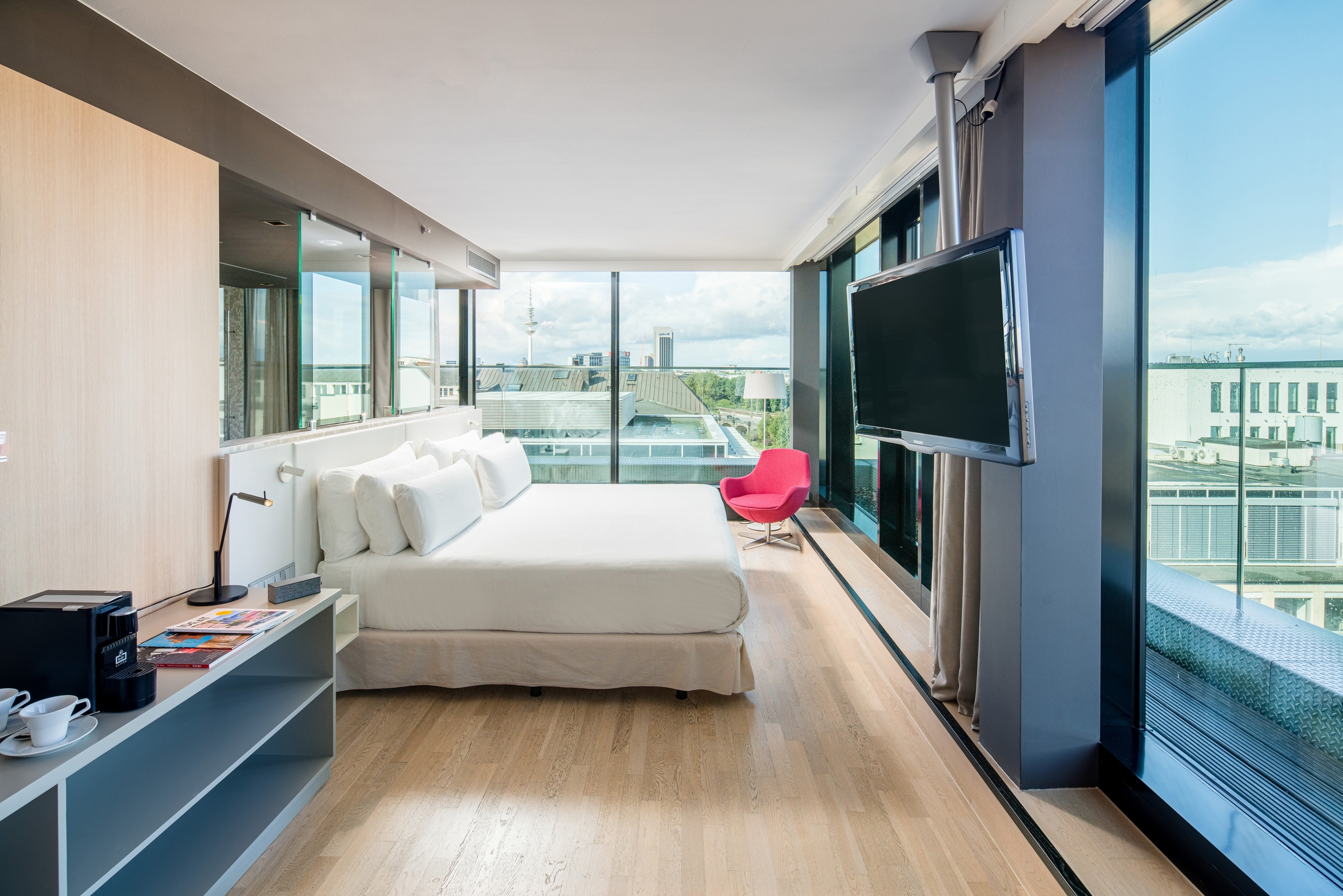 Discover the architecture
Our first thing to do in Hamburg is exploring its architecture, which holds many surprises, such as the Renaissance-style City Hall building (or Altstadt), which is a true wonder. Also notable are St Nikolai church, whose spire is said to be the largest in the world, and the Chilehaus, dating from the early twentieth century, In terms of modern architecture, the Elbe Philharmonic or the Elbphilharmonie, built in 2017 by the architects Herzog and de Meuron, never fails to go unnoticed. The building hosts important concerts and exhibitions.
Discover the history
One of the neighbourhoods that best represents Hamburg's commercial and industrial history is HafenCity, where the famous Speicherstadt street is located, bustling with visitors on weekends. The district, lined with canals, is home to the warehouses where goods were stored before continuing on their way to many different countries. Photography buffs will enjoy dusk when the sun seems to bring out the most intense colours from its coppery walls. The area's importance has even been recognised by UNESCO, which has designated it a World Heritage Site.
On a tour of the district be sure to stop at some of its interesting museums such as the Customs Museum and the Spice Museum. You can even indulge in a little culinary treat, since the three-star Michelin restaurant The Table is also situated here.
Visiting the Elbe tunnel
This is a great thing to do on a trip to Hamburg with friends, because it has that touch of originality that everyone will love. We highly recommend exploring Elbe tunnel, which spans a length of 430 metres and can be traversed on foot or by bicycle. This feat of engineering was created in 1911 and connects the two banks of the river about 25 metres under water. Crossing it will provide you with spectacular views on the other side of the riverbed.
Party time in St Pauli
Getting to know Hamburg's most mischievous side is a must if visiting the city with friends. To get a feel for the place, and see what it's like to party here, head to the St Pauli neighbourhood, where there are so many bars, clubs, terraces and restaurants that you'll have to go several nights in a row to get any sense out of anyone.
And when you've decided that you've danced it all off, you can also head to Hamburg's red-light district, the Reeperbahn, which is quite an experience.
Listen to live music
You will no doubt already know that The Beatles and Hamburg have a special connection, since the band spent two years in the city in the sixties, playing at different places. Some of the pubs that are well worth a visit to trace their steps are Kaiserkeller and Indra.
Eating at Fischmarkt
The market craze has also made its way to Hamburg, although here the experience is much more authentic. Don't miss the opportunity to visit the famous Fischmarkt, a fish market with a lively atmosphere on Sunday mornings. And if you want the full experience, you can go early in the morning any day to see how the fish arrives, before enjoying a herring sandwich and a beer at one of the stalls.
¿

Where to sleep in Hamburg?
On a trip to Hamburg with friends the location and type of accommodation you choose as a base camp is of particular importance. For this reason, we recommend a centrally located four-star hotel, the Barceló Hamburg, which will allow you to move around the city at any time of the day or night. The establishment boasts modern interiors and touches of colour in both its 193 ultra comfortable B-rooms and in the communal areas.
The hotel also has an excellent restaurant 1700, serving fusion cuisine, and a wine bar which will delight wine connoisseurs. A gym and a spa round up the facilities on offer at this excellent establishment from where you can discover the energy that Hamburg exudes.
Free cancellation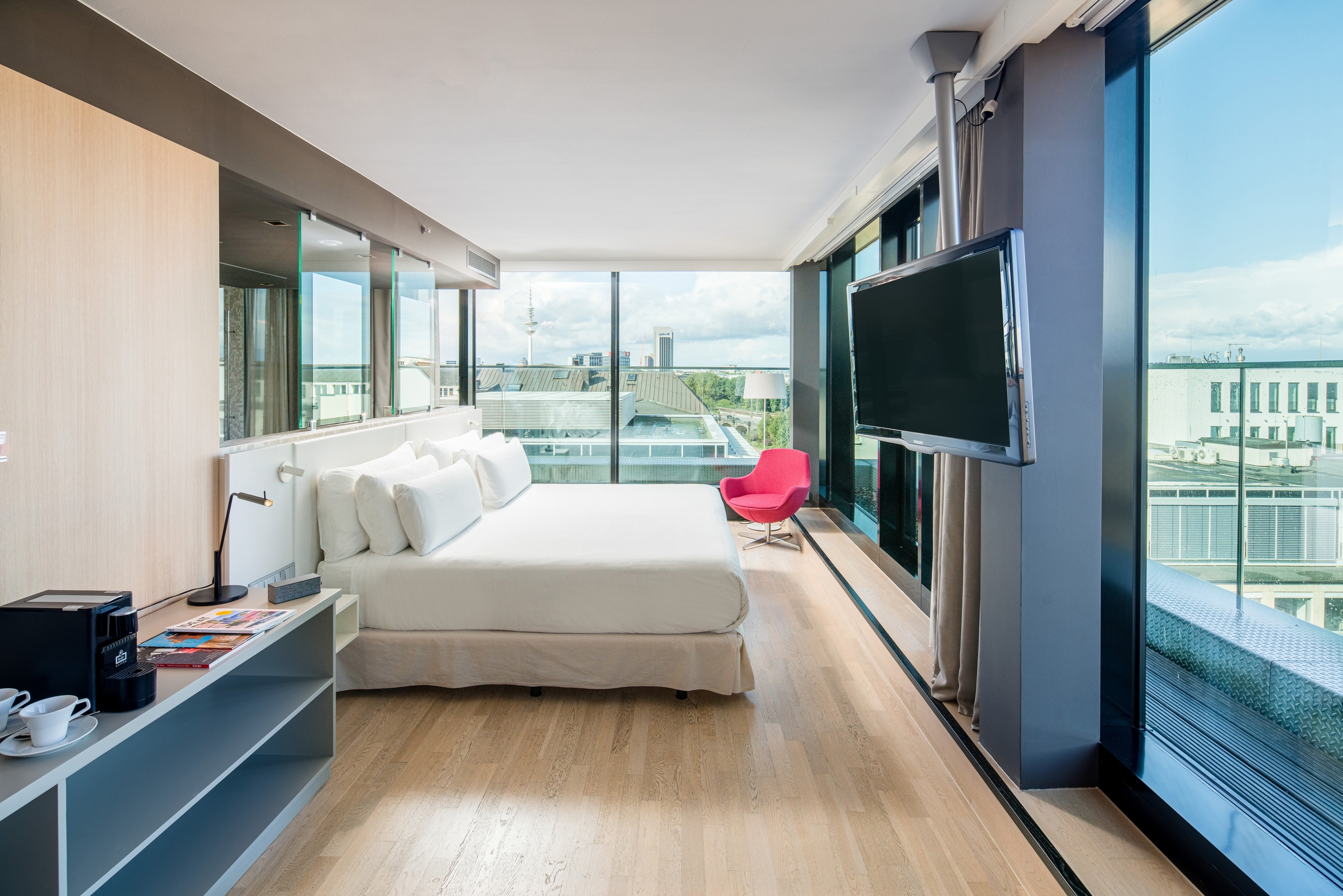 Frequently Asked Questions
What are the essential things to do in Hamburg with friends?
Essential things to do in Hamburg with friends include visiting the bars where The Beatles played, going out partying in the lively St Pauli neighbourhood, exploring Hamburg port (the largest in the world), visiting Elbe tunnel and strolling through the city centre.
What are the best excursions to do in Hamburg with friends?
From Hamburg you can do lots of excursions with friends both to nearby towns and cities such as Bremen, Lübeck, Stade, Lüneburg and Buxtehude and the beaches on the North Sea. Another good option is going on a boat trip from Hamburg port along the Elbe river.
When is the best time of year to visit Hamburg with friends?
You will no doubt have heard that it gets very cold in Hamburg and although this is true, it shouldn't stop you from visiting at any time of the year. If you prefer milder temperatures, however, we recommend visiting in May, June, July, August or September.
Related
plans