Jamar Gastrobar and flamenco at the
Occidental Granada Hotel
Duration
2 horas
Rating
Language
English, Spanish
Location
Centro
Time of year
Autumn, Spring, Summer, Winter
More info
Shared experience
Not suitable for people with reduced mobility
Recommended for: Children, Couples, Groups, Solo travellers
What the experience includes
Jamar, a gastrobar located at the Occidental Granada Hotel, creates experiences for the senses centred around culture and food.
By the hand of chef Silverio Ramos, who is known for his homemade creations using seasonal ingredients, Jamar Gastrobar has become a meeting place for foodies searching for traditional local cuisine made with vanguard techniques.
Everything you need to know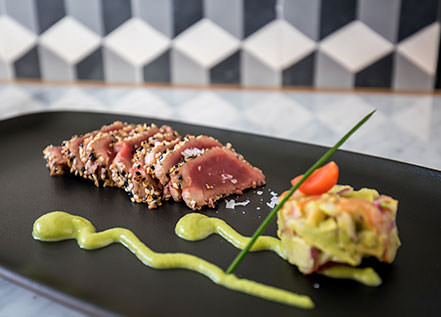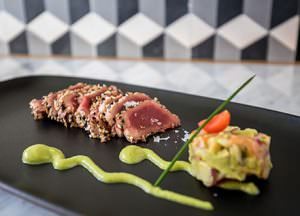 At Jamar Gastrobar, tapas, traditional recipes and homemade sweets undergo a creative process that pairs flavours and textures to serve more than just a bite, but rather a unique experience for the senses.
Every day at Jamar can be different. The gastropub organises weekly events ('special gatherings'), announced on its active Facebook page, to create unique and fun settings in which culture and food go hand in hand. Aspiring oenologists can attend wine tastings arranged by local vineyards, fans of Italy should try L´Aperitivo Italiano and people who crave sugar have a date with Sweet Tuesdays, where tea and coffee are served alongside homemade specialities such as apple strudel or sweet lemon pie. People who need an excuse to practice speaking a foreign language can attend our language exchanges, which can include a wide array of tongues in a cosmopolitan city like Granada.
This two-hour experience invites you to savour 100% local cuisine at Jamar Gastrobar, thanks to its succulent set menu for lunch or dinner. It includes:
Your choice of three dishes from the menu
Bottle of a local white or red wine