Painting workshop in Granada.
Draw the city from its scenic overlooks
Duration
Half day
Rating
Language
English, Spanish
Location
City Centre
Time of year
Autumn, Spring, Summer, Winter
More info
Shared experience
Suitable for people with reduced mobility
Recommended for: Groups, Solo travellers
What the experience includes
Although most of Granada's tourism initiatives are centred around its most popular monument, the Alhambra, certain activities can provide a different way of admiring this magnificent landmark. This is the case of Kreartika, a local company that offers outdoor painting courses that will teach you how to reproduce Spain's most renowned Nasrid monument using watercolours or pastels.
This experience is perfect for families because it guarantees fun for kids.
Everything you need to know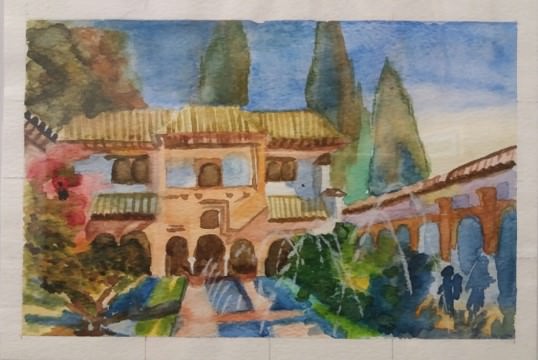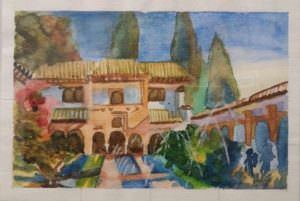 Travelling with kids changes how we approach tourism. So children may enjoy the city's cultural heritage, a great alternative for families is to participate in the Reflections of Granada workshop. After painting the Nasrid monument, kids will never forget their first visit to the city of the Alhambra.
The outdoor painting course can take place at Granada's most famous scenic overlook, Mirador de San Nicolás, which boasts stunning views that millions of tourists take snapshots of. Participants can also paint the Alhambra from the Mirador de los Carvajales scenic overlook, which many locals prefer because it is much less crowded than Mirador de San Nicolás and it offers a different perspective of the monument.
Granada is filled with hidden spots that are worthy of being drawn or painted. So if you plan on visiting the Nasrid city with kids, this is the perfect activity for them to discover Granada's heritage as part of a wonderful family trip.