Tapas tour through the heart of Granada
and historical visit
Duration
3 hours
Rating
Language
English, Spanish
Location
City Centre
Time of year
Autumn, Spring, Summer, Winter
More info
Shared experience
Not suitable for people with reduced mobility
Recommended for: Children, Couples, Groups, Solo travellers
What the experience includes
Granada's city centre is home to famous historical monuments that represent a past shared by Christian, Muslim and Jewish communities.
This guided tour of Granada's old quarter includes a tapas crawl. Enjoy two of the biggest attractions this Nasrid city has to offer: its fascinating heritage and popular tapas culture. Don't miss out!
This activity includes admission to the Royal Chapel along with three drinks and three tapas.
Everything you need to know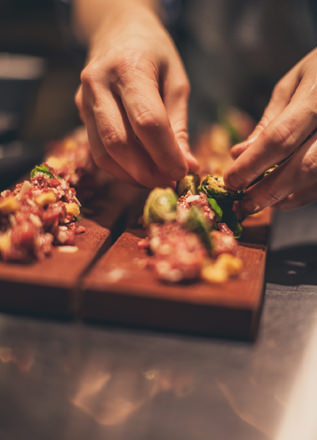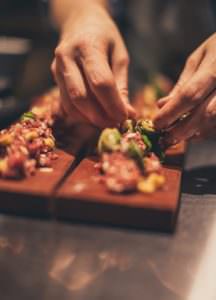 There are a number of legends behind the origin of the "tapas" custom. The most popular is based on a visit by King Ferdinand VII—or Alfonso XII in a different version—to Cádiz. In any case, it is said that the monarch entered a tavern and ordered a glass of wine. Fearing that one of the many flies in the establishment would make their way into the king's glass, the waiter covered it with a slice of ham. From this moment on, the habit of serving a small portion of food with every drink became a widespread custom.
In Granada, portions continue to become increasingly larger and bars compete with each other to serve the most select and original tapa. This explains why Granada has become the tapas capital, and many visitors are amazed when they see the food that is served with every beer or glass of wine in the city's most emblematic bars.
Thanks to this three-hour activity through the heart of Granada, people who love food and culture will have the chance to discover the city from a historical perspective whilst enjoying the full essence of the popular tapas tradition with three drinks and tapas.
If you would like to peer into the Nasrid city's history and try some of its traditional culinary creations, then this experience is for you.