Perfumery workshop at
Patio de los Perfumes
Duration
3 hours
Rating
Language
English, French, Spanish
Location
City centre
Time of year
Autumn, Spring, Summer, Winter
More info
Custom experience (minimal group: 1 personas)
Maximum group: 5 personas
Suitable for people with reduced mobility
Recommended for: Children, Couples, Groups, Solo travellers
What the experience includes
Enjoy a relaxing afternoon while taking in the scents of Granada. At this perfumery workshop held in Patio de los Perfumes, a gorgeous 1,500 m2 palace located in the heart of Granada, you will learn the peculiar art of a perfumer and create your own fragrance inspired by the city's most personal aromas, all under the guidance of leading professionals.
You will also have the chance to visit the museum and botanical corner featuring the extensive array of aromatic plants and fresh herbs you will use to make your perfume.
Everything you need to know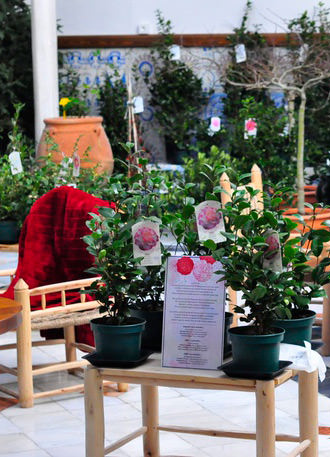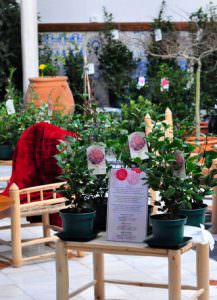 Patio de los Perfumes invites us to choose from three inspiring and irresistible experiences:
1)MUSEUM + SHOPPING: A 45-minute guided tour for up to 15 people, featuring two activities:
Activity in the patio: This includes the history of Hernán Pérez del Pulgar's palace and an incense ritual that will begin with a presentation on the history of perfumes.
Museum tour: This part of the experience explains how perfumery has evolved from ancient times to present day.
Price: 10€
2) DISCOVERY WORKSHOP + SHOPPING + DRINK:This experience for between 12 and 30 people lasts 60 minutes. The workshop includes a fun activity centred around olfactory families to help you discover and appreciate the most valuable raw materials in the world and the true essence of Al Ándalus.
Price: 29€
3) INTRODUCTORY WORKSHOP: This 90-minute activity is the most complete. After being taught an introduction to perfumery, participants will apply everything they have learned to create their own perfume. Up to 12 people.
Conceptual basics and introduction to perfume compositions.
Choosing the basic formula between Cologne, Fresh and Oriental.
Learning about the raw materials used in perfumery.
Personalising the selected base formula using perfumer tools.
Price: 60€
Tours end in the sensory space, where participants can take advantage of a 10% discount on the shop's exclusive products.
The workshop at Patio de los Perfumes welcomes visitors to one of the most charming spots in Granada's historic quarter, where you will be swept away by the sense of peace and spirituality it conveys. This activity is perfect for families, couples or solo travellers, and it will invite you to appreciate the city from another perspective with a different type of sensory experience that will develop our nose thanks to Granada's authentic scents.