What to buy in Indonesia:
crafts and other treasures
Whether or not you are a fan of shopping, you will find that Indonesian souvenirs are truly tempting as soon as you touch down in the country. On each island you will find a selection of traditional items that represent its culture, history and cuisine. Opportunities to pick up the best mementos are not hard to find, from craft shops, workshops in small villages to stalls next to temples, street markets and much more. But if you want to buy something quality, we recommend heading to certified establishments where you will receive personalised assistance and written guarantees. As happens everywhere in the world, there is always someone who tries to pass off imitations as original items.
Two popular places usually included on tourist itineraries in Indonesia are Jakarta, the capital, and Bali, a paradise island with a long tradition of craftsmanship. In the former, you will find several large shopping malls which are well worth a visit to find Asian brands and perhaps discover that, despite globalisation, you can still find unknown brands with beautiful designs. If you like cosmetics, you will love browsing among the organic beauty products. Be sure to give them a try, because they are fantastic and affordable, in comparison to usual prices in Europe.
Traditional crafts and jewellery
When travelling through this Southeast Asian country you soon come to realise that behind every Indonesian lies an artist. Wherever you go, you will see genuine works of art made from all kinds of materials. Fans of stone sculptures will find excellent pieces carved form volcanic stone. Can you imagine having a two-metre-high Buddha in your garden? Well, you can find just that, as well as items that will look fantastic in your home, made from wood, earthenware (Ubud, Bali, has some true gems), organic fibres, and more.
Free cancellation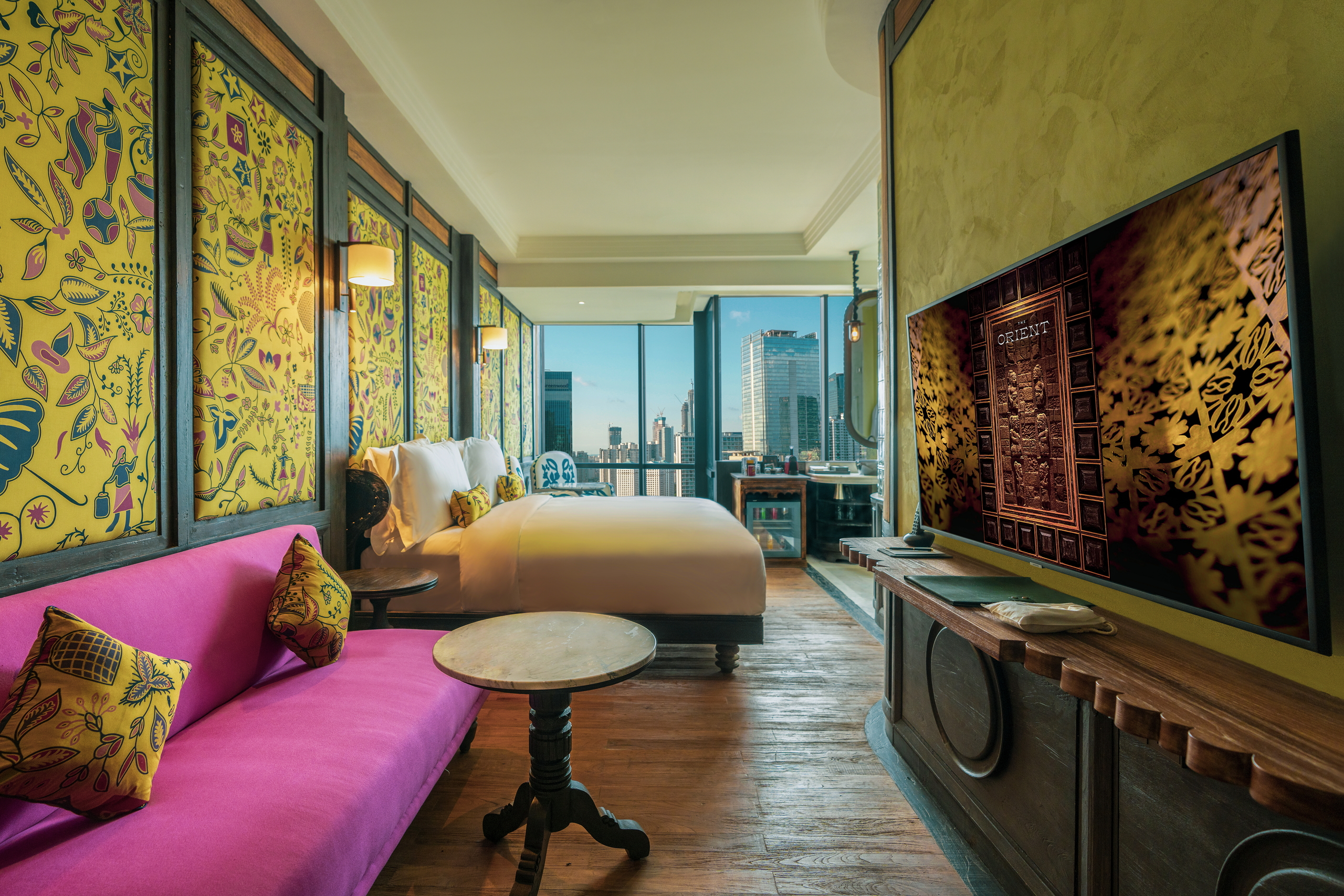 And if you want to treat yourself, be sure to visit a silversmith's workshop, where you will find it hard to resist the filigrees they create with their own hands. Observing the whole process, how they melt the silver, make the threads, and then join them together allows you to appreciate the difficulty behind these pieces and, therefore, their value. You can also buy necklaces and rings with set gemstones, but if you don't know much about them, only go to places that offer guarantees.
Batik fabric
If you ask a local what to buy in Indonesia, they will no doubt recommend batik fabric. Once at the market, however, you may find it hard to tell authentic ones apart from simple printed fabric. The true value of batik lies in the creation process; in other words, the wax-resist dying technique, which consists of applying wax to the fabric and then melting it. This way, the printing is reversed and some crackle is visible in the lines. Look carefully before buying any fabric or garments. If it is very cheap, be wary. And if what you are looking for are beautiful prints and not unique pieces, you don't need to spend a lot of money.
In the past they were made to make clothes for visiting the temple, but, little by little, they have come to be used at almost any time. Did you know that Indonesian batik is recognised by Unesco as Intangible Heritage of Humanity?
Incense: Indonesian aromas
Some of the souvenirs from Indonesia that take up the least room in your suitcase and that will instantly transport you back to the islands once you've returned home are incense. On your trip you will have smelt it everywhere you go, in shops, hotels, wellness centres and more. So much so that you will no doubt want to take some of these aromas home with you. The most popular incense is known as dupa, which has a floral fragrance, although there are many others. You can buy it nearly everywhere you go, including markets, shops and street vendors, among others.
Civet coffee
The biggest coffee connoisseurs will no doubt already know about civet coffee, which is typical of Indonesia, and will be stocking up on it to take home. The coffee is made according to a very unusual process by which, after harvesting the beans, they are fed to small mammals (civets), which then defecate them. The internal part of the bean is left intact, washed and roasted. Although the process is quite unusual, it has a very pleasant flavour that we encourage you to try.
Java masks
Masks and puppets are other souvenirs from Indonesia that you should always leave room for in your luggage, since they can give your home decor that special exotic touch. In Java you will find artisan wooden masks that are a true delight. They are usually used for dances and theatrical performances, so there is a wide variety to choose from. As we have already mentioned with other items, opt for handmade, quality products. It's best to take home a single authentic souvenir rather than lots of mass-produced ones, don't you think?
Where to stay in Java
Java is a world of its own, in addition to being Indonesia's most-populated island. If you decide to stay in the capital, Jakarta, we recommend The Orient Jakarta, a Royal Hideaway Hotel, an establishment that exudes calm, good taste and design. The interior, designed by Bill Bensley, blends modern details with local crafts and touches of Indonesian culture.
This five-star establishment, situated on Sudirman street, in the centre of Jakarta, has 153 rooms with excellent views, three restaurants, two pools (one of them on the rooftop), a spa with four treatment areas and a gym. And if you are travelling for business, you might also be interested to know that it has event and meeting rooms. We can't think of a better place to discover and explore the island of Java.
Free cancellation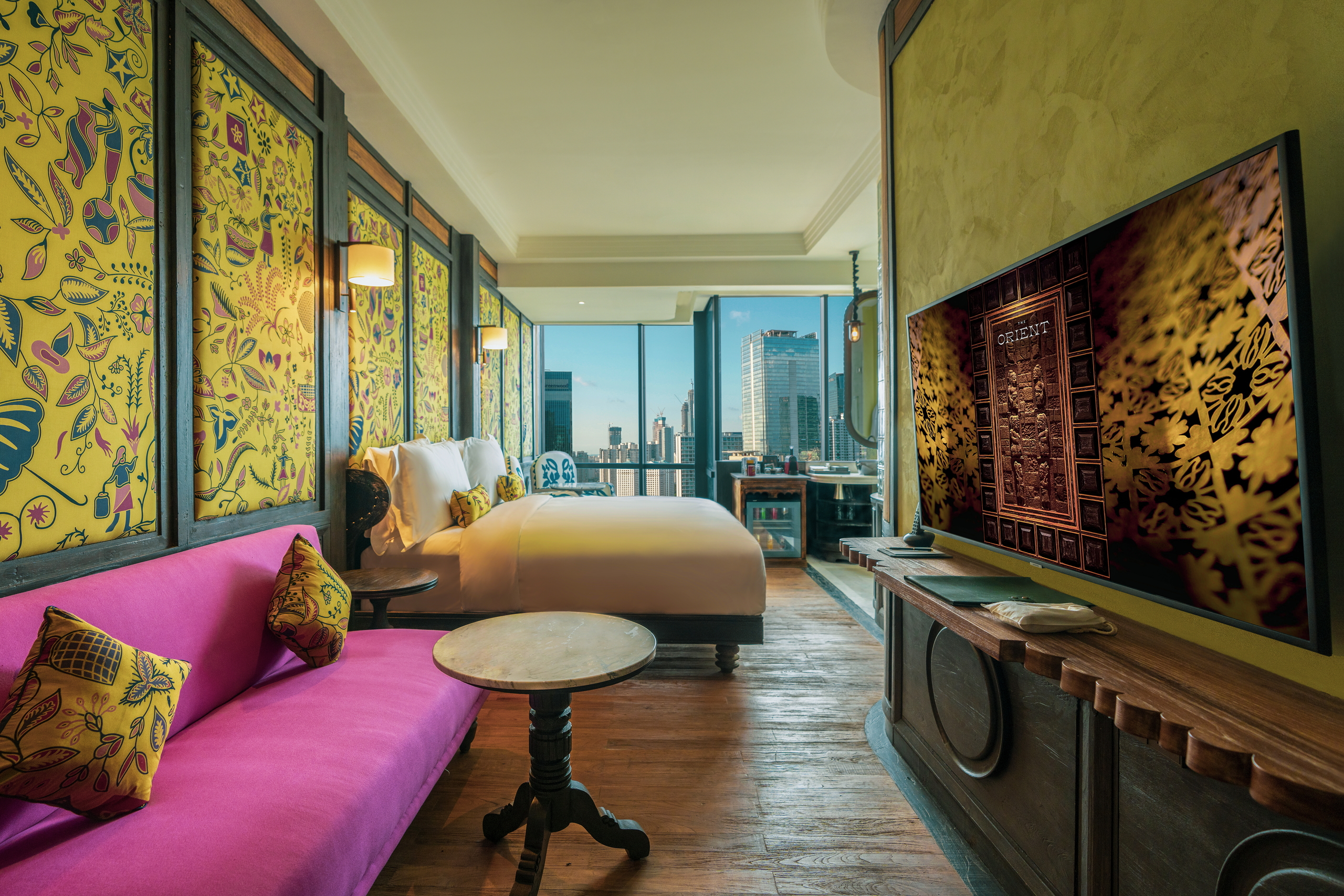 Frequently Asked Questions
What are the most popular souvenirs from Indonesia?
The most popular souvenirs in Indonesia are crafts made from wood, stone and earthenware, as well as filigree jewellery and batik fabric. Other very common items include incense, coffee and Java masks. It wouldn't hurt to bring an empty suitcase to fill it with souvenirs.
What traditional items should you buy on the island of Java?
On the island of Java you can buy crafts, carved stone or wooden sculptures, batik fabrics, masks, etc. In terms of valuable souvenirs such as jewellery or gemstones, we recommend buying them at certified shops that offer guarantees.
What kinds of crafts can you buy in Indonesia?
In Indonesia you can buy a wide variety of crafts, it's just up to each visitor to invest in quality items or buy them at markets. Wooden carvings, stone sculptures, batik fabric and ceramics make lovely souvenirs.
Related
plans