Karimunjawa,
Indonesia's snorkelling paradise
You have probably seen the closest thing to paradise in different parts of the world. One such site could be Karimunjawa, one of Indonesia's best-kept secrets. Karimunjawa is an archipelago of 27 islands located in the middle of the Java Sea, between the islands of Java and Borneo, in the heart of Southeast Asia. It is a real dream location for lovers of paradise beaches, diving and the crystal-clear waters and reefs of the sea.
If you are planning a trip to Indonesia, you might want to consider a few days in Karimunjawa since it will be a unique opportunity to visit these islands. This article shows you the most important things to know about these Indonesian islands and how to get there.
How to get to Karimunjawa from Jav
The Karimunjawa islands are located about 80 kilometres north of the island of Java. The archipelago has only one airport, Dewadaru Airport, with local connections to Surabaya in East Java and Semarang in Central Java. The drive from Semarang is about half an hour.
Free cancellation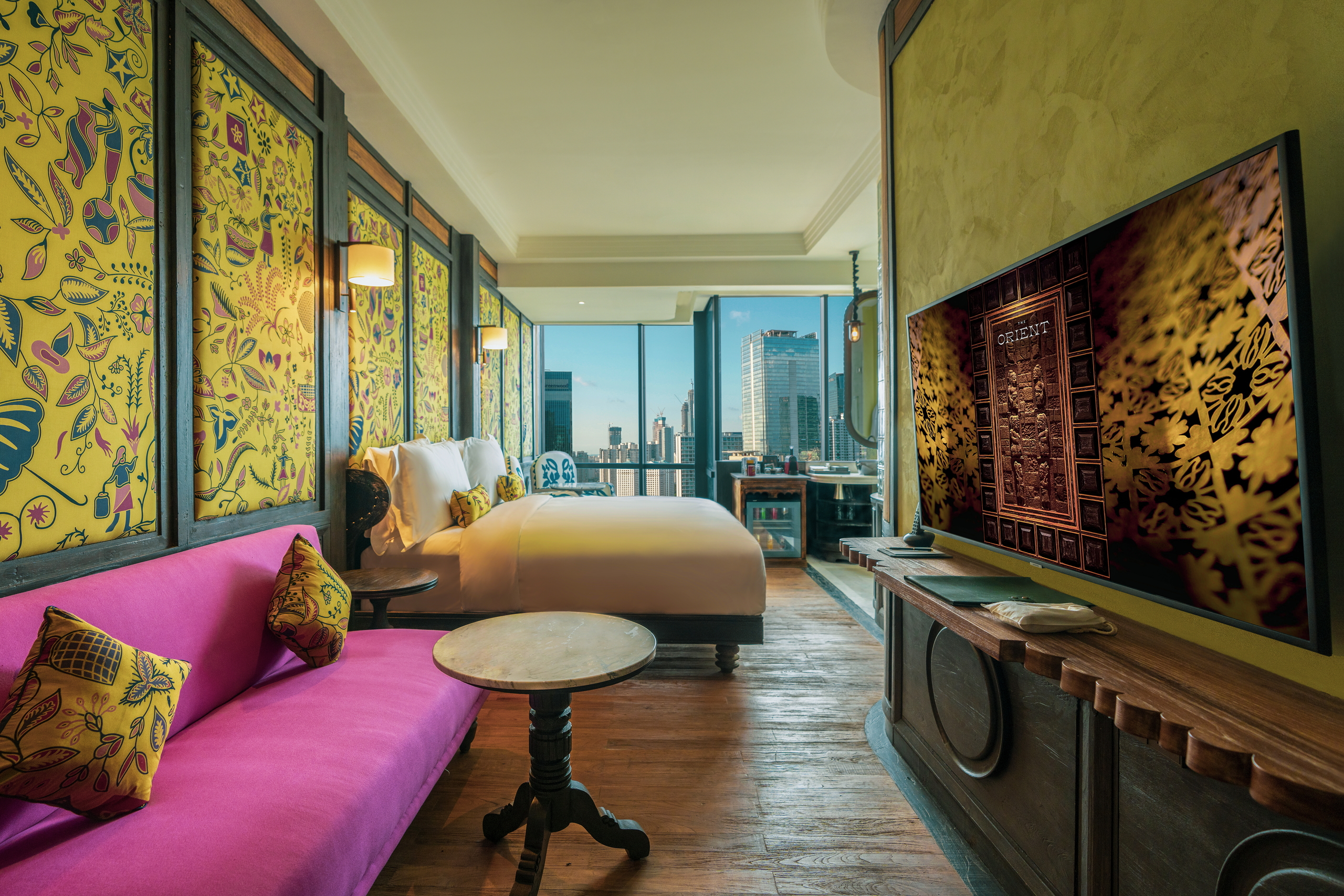 The most common way to get to Karimunjawa is by ferry from Jepara. There are both fast boats that take about two hours, as well as cheaper ones that take up to five hours. There are not many frequencies so we recommend that you plan ahead to avoid getting stranded in Jepara.
There are also boats from Semarang port, both fast (three hours) and slow (six hours).
Things to do on Karimunjawa island
Diving, snorkelling, cycling, seafood tasting, enjoying the beaches or simply doing nothing at all. These almost virgin islands allow us to go and unwind from absolutely everything.
The archipelago is made up of two main islands, Karimunjawa and Kemujan, and the other small islets spread across the four cardinal points. Boat trips are a must if you want to see some of them.
Island hopping
There are 27 islands. Even if you do not visit all of them, you can take a tour of some of them by island hopping. There are several options. Island hopping tours are organised to take you around several of the islands of the archipelago, stopping to explore places or look for snorkelling spots.
Island hopping is the best way to explore the archipelago. White sand beaches, turquoise and crystal clear shores, incredible coral reefs and wonderful species, turtle and shark sanctuaries, magical sunsets, etc. This is the best way to explore the full potential of Karimunjawa. The best thing to do is charter a boat for at least a day and start exploring the islands.
Snorkelling and diving in Karimunjawa
The Karimunjawa archipelago is a paradise for snorkelling and diving. Every morning, numerous boats set off in search of the best spots from where to jump into the depths and discover original corals, colourful fish, turtles and countless other natural species.
Popular snorkelling islets include Palau Sambangan, Palau Genting and Palau Seruni, all around the archipelago's main island of Karimunjawa. Many of those trips include a stop for a barbecue lunch and freshly caught fish from the boat. The price also includes snorkelling equipment.
Island tours
In addition to boat trips to explore other islands, one of the best ways to explore Karimunjawa island is by motorbike or bicycle. A journey from end to end (north to south) is about 20 kilometres long, so having personal transport such as a motorbike or bicycle is a great way to stop at beaches and other places in complete freedom.
Karimunjawa's only populated area is on the southern tip of the island. You will find a good atmosphere there, especially at night. At the night market you can enjoy fresh fish and seafood grilled in the open air.
Another idea on your Karimunjawa tours is to visit the Kemojan mangrove forest. Indonesia has 25% of all the world's mangroves. A walkway will enable you to walk through its incredible ecosystem.
You can also visit the turtle conservation centre, located on the island of Menjangan-Besar, just 10 minutes from Karimunjawa.
Best beaches on the island
You must not leave any beach in Karimunjawa unexplored. Here are some of the best known ones:
Sunset beach: this is one of the most popular because, as its name suggests, of its sunsets. It is located at the western end of the island.

Pantai Batu Topeng: this is another popular one, located next to Sunset Beach.

Tanjung Gelam: this is the largest beach, very close to the previous ones. There you can also enjoy beautiful sunsets, where many tour boats go on excursions.

Pantai Bobby and White Beach: on the eastern side of the island, this is one of the most famous beaches and ideal for watching the sunrise. It is practically empty.

Laendra Sunset Beach: this is one of the northernmost beaches on Kemujan Island. It is a quiet place with trees and nothing else around. It is also very popular with boats.

Pantai Barracuda: also in Kemujan, this has the clearest water.
Accommodation on Java island
If you travel to Karimunjawa island you should obviously expect to stay there for several days. You will find small independent lodges, guest houses and the occasional resort. Of course, prices can range from a few euros for a hostel to several hundred euros for a luxury hotel.
On the other hand, if you establish Java island as your base, you can do so in Jakarta, where Barceló has one of its most modern jewels, The Orient Jakarta, a five-star hotel with 153 rooms, swimming pools, spas and three restaurants.
Free cancellation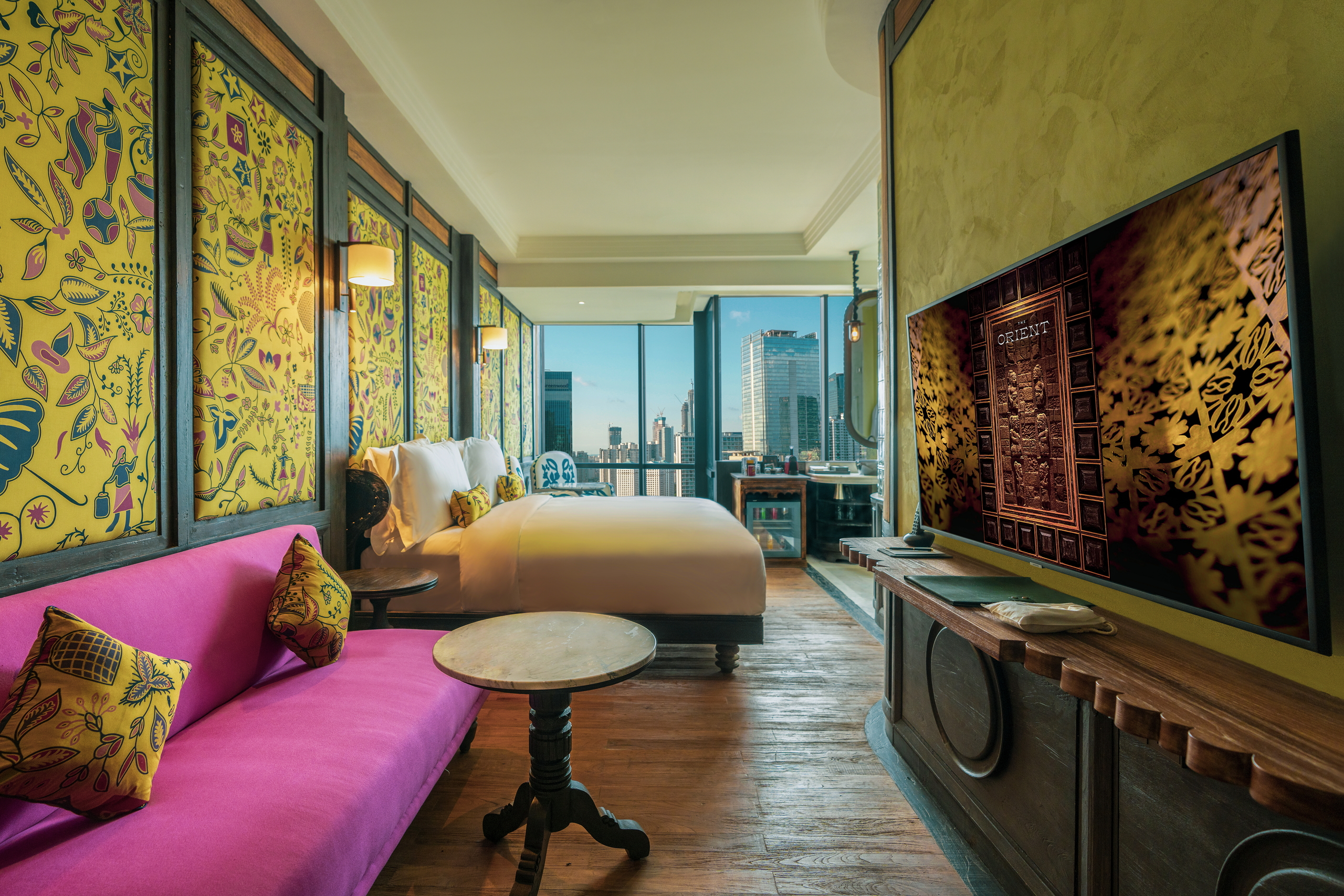 Frequently Asked Questions
How do I get to Karimunjawa island?
Karimunjawa island can be reached by plane from the cities of Surabaya and Semarang or by boat from Jepara and Semarang.
What things can I do in Karimunjawa?
Snorkelling, diving, boat trips, island hopping and enjoying the beaches are the main things to do in Karimunjawa.
What are the best beaches in Karimunjawa?
The best beaches in Karimunjawa are Sunset Beach, Pantai Batu Topeng and White Beach, which are the best known ones.
Related
plans