Tips and the best nightclubs for a
night out in Jakarta
Where to go out at night in Jakarta? Where to go clubbing? Is it safe to go out in Jakarta? These are probably some of the questions you will be asking yourself when preparing your trip to Indonesia. And when it comes to such a big city in such a far-away country, it's normal to have doubts about whether it's worth sampling Jakarta's nightlife.
Jakarta is one of the most populated cities in the world, a megalopolis with a metropolitan area that is home to 30 million inhabitants. In a city of this size, it's easy to find plenty of nightlife options, with bars, nightclubs, live music venues and hotels catering to night owls.
Although the island of Bali is Indonesia's most famous nightlife spot, the country's capital is also worthy of your attention.
Tips for a night out in Jakarta
Before going into details, it is worth bearing in mind some recommendations for a night out in Jakarta including safety, prices, clothing, and more.
Jakarta is not a safe city by Western standards. It has its pros and cons, which call for a certain amount of caution, especially at night, when pickpockets and other undesirable situations are possible.
Free cancellation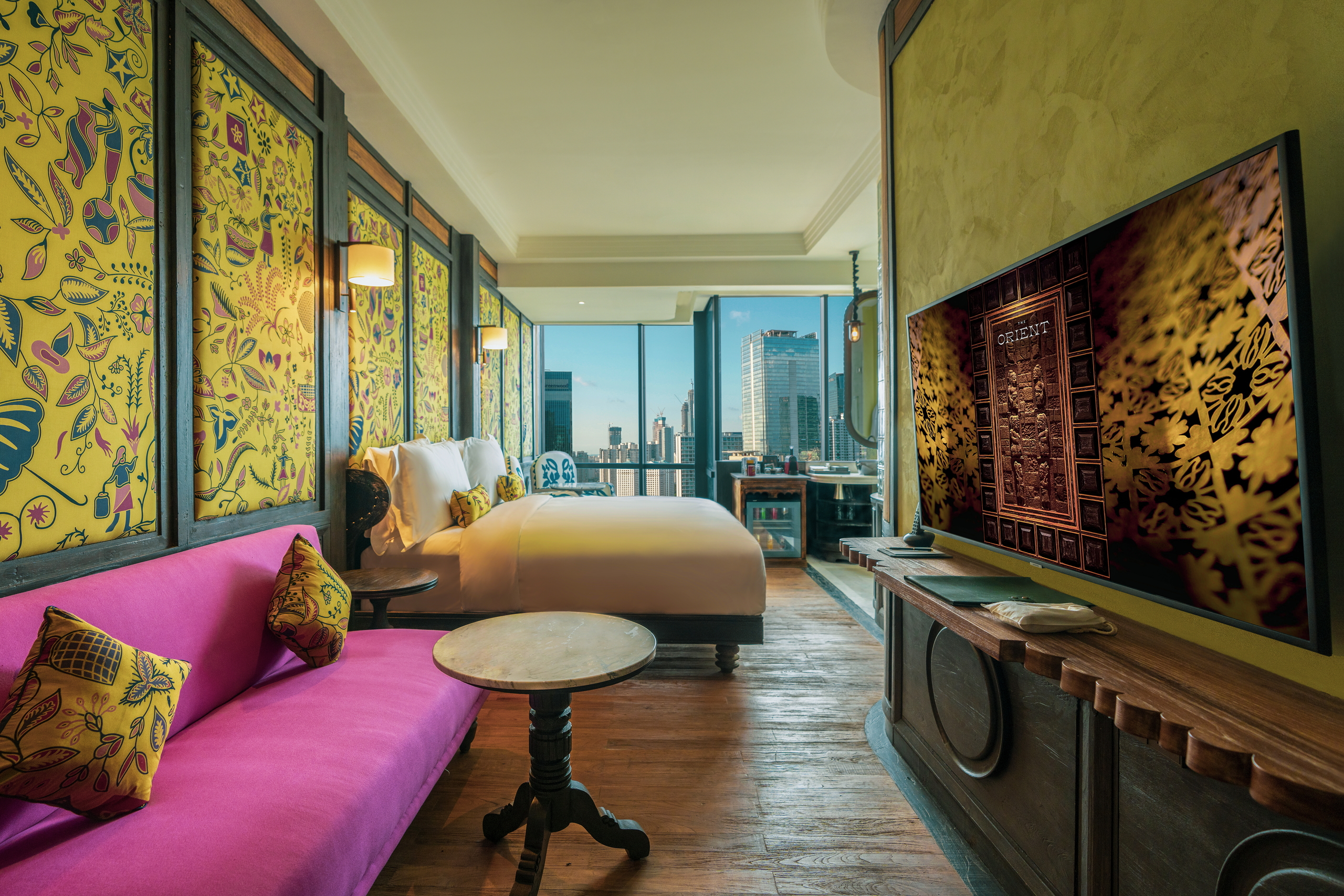 In terms of prices, Jakarta is not a particularly cheap city at night considering the country's level of income. Admission to a club can range from 100,000 to 300,000 rupiah (approximately 20 euros) while a drink could set you back around 100,000 to 200,000 rupiah (between 7 and 14 euros), as there is a tax on alcoholic beverages.
Indonesia, however, is a strict country when it comes to use of illegal substances, with severe fines and even prison sentences. Drugs are strictly prohibited.
Many venues may have a dress code, so it is advisable to check beforehand. Shoes and shirts for men and heels and dresses for women are possible options that may be required.
Best nightclubs in Jakarta
Whether you're travelling with friends, as a couple or on your own, Jakarta is sure to have a nightclub for every type of trip and occasion. Take note of our recommendations.
Dragonfly
Dragonfly is without a doubt the quintessential nightlife venue in Jakarta and one of the most popular spots in the city. It was awarded as the best club in the city and among the 100 best in the world. Featuring modern aesthetics with luxurious touches, it has a large dance floor where you can enjoy music ranging from mainly electro and house to RnB.
Dragonfly is a nightclub for a certain strata of society. It is located in the central district and is open from 8 p.m. to 2 a.m. on Wednesdays, Fridays and Saturdays.
Empirica
Empirica is an elegant, refined club situated near the centre of Jakarta in the financial district. The club has a dance area and other lounges with sofas where you can have a quiet drink under the amazing lighting. The space measures 1,000 square metres and has a 38-metre-long bar, one of the largest in Asia.
It is open from Thursday to Saturday, between 10 p.m. and 4 a.m.
X2
Also in the financial district, X2 is another one of the city's most elegant clubs. It has two different floors which are in turn divided into different rooms with their own music and style and excellent sound. Hip hop, RnB, trance and house are the main genres on offer and international DJs play here.
Immigrant Lounge & Club
Immigrant is another well-known venue in the financial district where Indonesians and foreigners mix with a great, young, international atmosphere. Although the dance floor is not very big, it is a nice place to enjoy RnB, hip hop or house music. As in most places there is a dress code.
Colosseum Club
Another great venue for a night out in Jakarta with a dance floor surrounded by several floors with balconies and great lighting, with a capacity of 2,000 people. The Colosseum also hosts DJs from all over the world and the style of music is varied and international.
Colosseum Club is in the northern part of the city, close to the port, so the area may have a shady red-light district feel to it. Open Wednesday to Saturday from 9.30 p.m. to 4 a.m.
Nightlife areas in Jakarta
Owing to its size, Jakarta has several distinct areas for going out at night. Below we explain them all.
Northern Jakarta
This is the area closest to the port where the old part of the city is located. There are no luxurious clubs or refined establishments round this way. Venues consist of large complexes housing a club, a restaurant and karaoke, among other things. The area is less safe and activities such as prostitution and drug-taking are visible. Hardly any foreigners come to this side of town.
Many areas of northern Jakarta are red-light districts and clubs sit alongside karaoke bars, massage parlours and brothels. It's an authentic place but one with a bad reputation. Some of these districts include Gajah Mada, Hayam Wuruk, Kota Tua and Glodok.
A nice part of northern Jakarta is Ancol, which has live music venues by the sea.
Southern Jakarta
Southern Jakarta is the most modern part of the city, home to skyscrapers and luxury shopping malls. Here you will find wealthy locals and foreigners. One of the main nightlife districts is SCBD (Sudirman Central Business District), which is home to complexes such as Fairgrounds and establishments such as Fable and Lucy in the Sky.
Other nightlife districts in southern Jakarta include Mega Kuningan and Thamrin Sudirman, which are very close to SCBD. Two of Jakarta's best-known nightclubs, Dragonfly and Blowfish, are located here.
A more affordable neighbourhood, also in the south, is Kemang, a popular residential area for foreigners with moderately-priced restaurants and nightclubs.
Where to stay in Jakarta
In the heart of Jakarta is the brand new hotel The Orient Jakarta, a five-star Barceló Hotels member of The Leading Hotels of the World. This recently-opened luxury establishment is a great place to spend an unforgettable stay in Jakarta.
One of the advantages of this hotel is its location, on Sudirman street, in the heart of the financial district, which means it is very close to many of the nightclubs that we have featured in this article. A perfect place to end up after a night out in Jakarta.
Free cancellation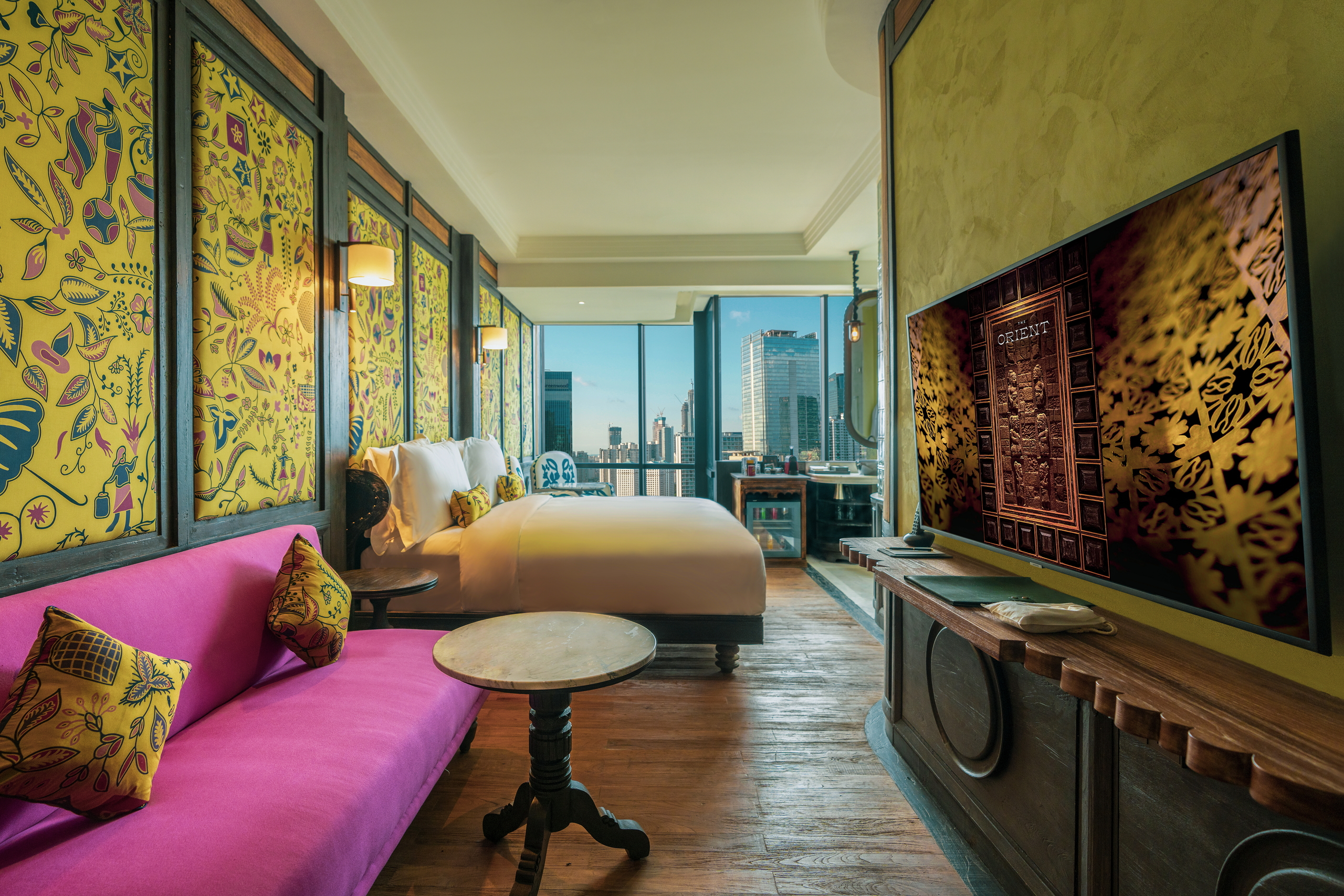 Frequently Asked Questions
What areas are good for going out in Jakarta?
Jakarta has two nightlife districts. The northern part, near the port, and the southern part, around the financial district.
What are the best nightclubs in Jakarta?
Dragonfly, Empirica, X2 and Colosseum are some of the most famous clubs in Jakarta.
Is it safe to go out at night in Jakarta?
The financial district or SCBD is safer and more international than the northern side, although Jakarta is a city where you should always take a certain amount of caution.
Related
plans