Activities for couples in Java:
romance and fun
Indonesia represents an exotic land and a dream journey that everyone should make once in their lifetimes. A holiday to Java as a couple could be the final test to see if you're truly made for one another. Every moment on this Indonesian island is packed with discovery as you learn about its culture, nature and food. Practically in the Antipodes, Java is home to no less than 150 million people, making it the most populated island in the world.
If you're planning to travel with your partner, we recommend planning your trip well, while still leaving time for improvisation. Below we suggest places and activities that we think would be romantic to share with someone special. For example, visiting Jakarta, the nation's capital, a bustling city that's full of life at all times of day and night. Yogyakarta, the cultural capital, is another fascinating spot and here you can see the stunning temples of Borobudur and Prambanan, two spectacular places that are unbeatable photo opportunities. You should also set aside some time to discover the island's nature, an environment that features the Bromo and Ijen volcanoes but is pacific rather than hostile.
Romantic activities in Java
Life is made to be enjoyed and if you like travelling and discovering amazing places, you'll love the unique experiences we've included below.
Free cancellation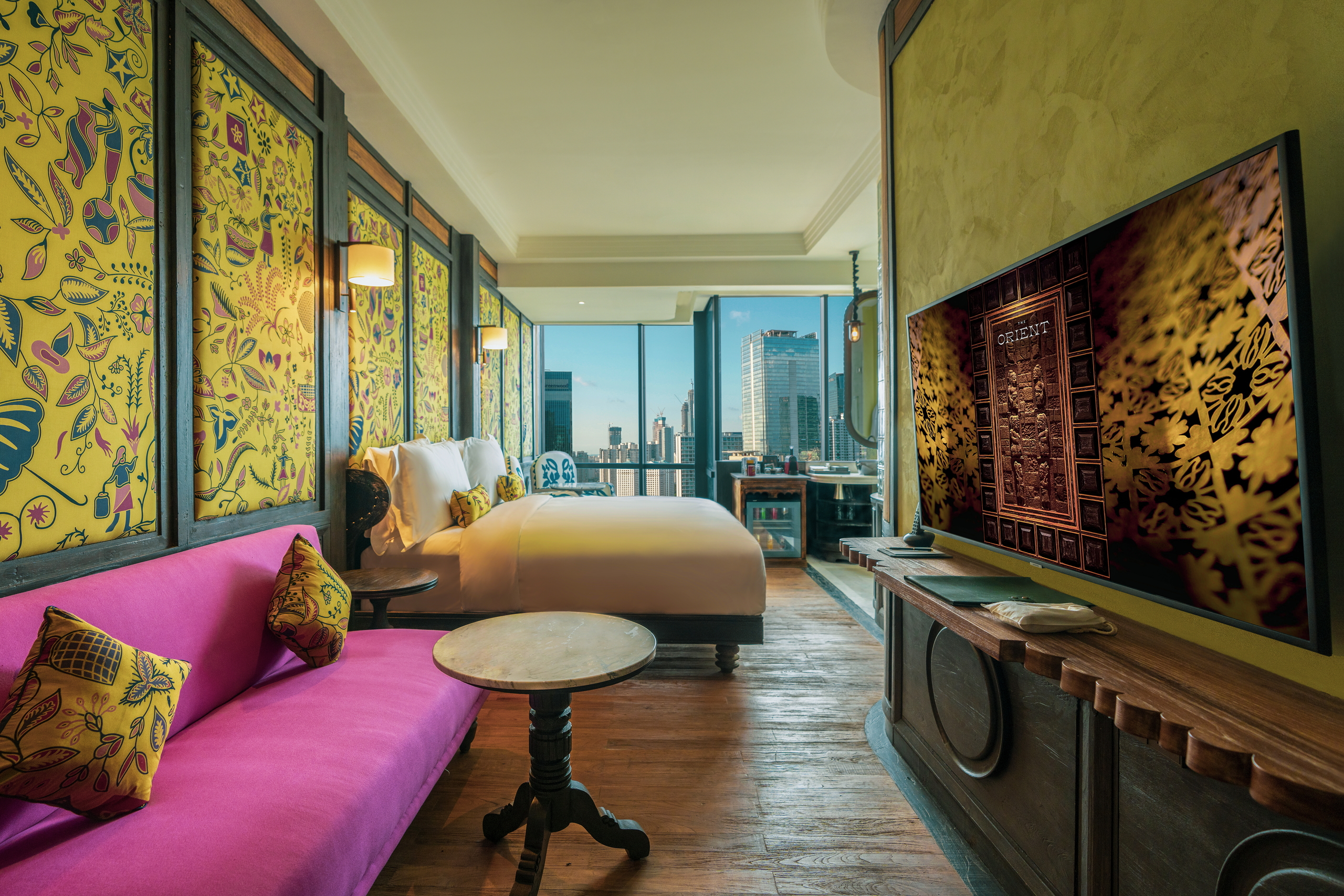 Go for cocktails in Jakarta
When you picture a Muslim country, you don't usually think about the hectic city of Jakarta, a place of modern hotels, restaurants and huge shopping centres. The best activities to do as a couple involve visiting its historic sites, such as the Old Town (Kota Tua), the cathedral, Istiqlal Mosque and the National Monument, and then going for cocktails in a trendy bar with panoramic views. You could also make time to go shopping in one of the city's many shopping centres before heading to a beach area like Batu Karas.
Visit the temple of Borobudur
You've probably seen countless photos of this temple – now it's time to enjoy it with your own eyes! This vast monastic complex is one of Java's biggest attractions and is well worth enjoying as a couple. Located in Central Java and built in the 9th century, it has now been made a World Heritage Site. The temple is particularly impressive for its more than 1,500 panels with relief sculptures depicting Buddhist teachings and the 432 sculptures that are set across its terraces. It's the perfect spot for taking photos.
Watch the sunrise at Prambanan
The Hindu temple of Prambanan isn't far from the Buddhist temple of Borobudur and is another spectacular place to discover with your partner. The proximity of the two sites reveals the peaceful relationship between these two religions. The 240 temple structures at the Prambanan compound were constructed in the 9th century and are known locally as "Rara Jonggrang", a name that comes from an old legend. The largest temple is dedicated to Shiva "the Destroyer", and on each side are temples to Brahma "the Creator" and Vishnu "the Preserver". The highest point stands 47 m tall and can be seen from a distance, towering above the others.
Prambanan was abandoned for several centuries until 1733, when a Dutch East India employee rediscovered it and the site began to be restored to its former glory. Its exceptional value was acknowledged by UNESCO in 1991 when it was made a World Heritage Site.
Explore Yogyakarta
Your next activity as a couple could be discovering Yogyakarta, the cultural capital of Java and the only Indonesian city that is still ruled by a monarch. Yogyakarta has many fascinating sights such as Kraton (the sultan's palace), which is still the monarch's residence but can be visited in the mornings, and Taman Sari Water Castle, a former royal garden. Don't miss the nearby night market.
Discover the island's spectacular nature together
Java's nature is absolutely astonishing and your trip should definitely include excursions that give you the chance to see it at its finest. Particularly special places include Dieng Plateau, which means the "home of the Gods". This magical area is home to several temples that are scattered across an enigmatic volcanic landscape that is often shrouded in mist due to the lakes and sulphurous springs. Kawah Ijen is equally impressive, and particularly recommended for mountain and hiking enthusiasts. An active volcano once stood here but today all that remains is a dormant crater surrounded by impressive volcanic cones and a beautiful lake with turquoise waters. The landscape is simply stunning.
Another activity that is wonderful to do as a couple in Java is watching the sun rise over Mount Bromo before throwing flowers into its crater and making a wish. Our final recommendation is to enjoy some relaxing beach time in the small Karimun Jawa archipelago.
Where to stay as a couple
Its romantic atmosphere, five-star quality and wonderful interior design by Bill Bensley make The Orient Jakarta, a Royal Hideaway Hotel the perfect place to stay in Jakarta. We like everything about this luxury hotel: its innovative decoration with nods to the local culture, its 153 rooms with incredible views and its restaurants. Stand-out facilities include its two swimming pools, one on the rooftop with a sandy beach; the spa with four treatment zones and the fitness room. If you're travelling for business, there is also a meeting room.
Free cancellation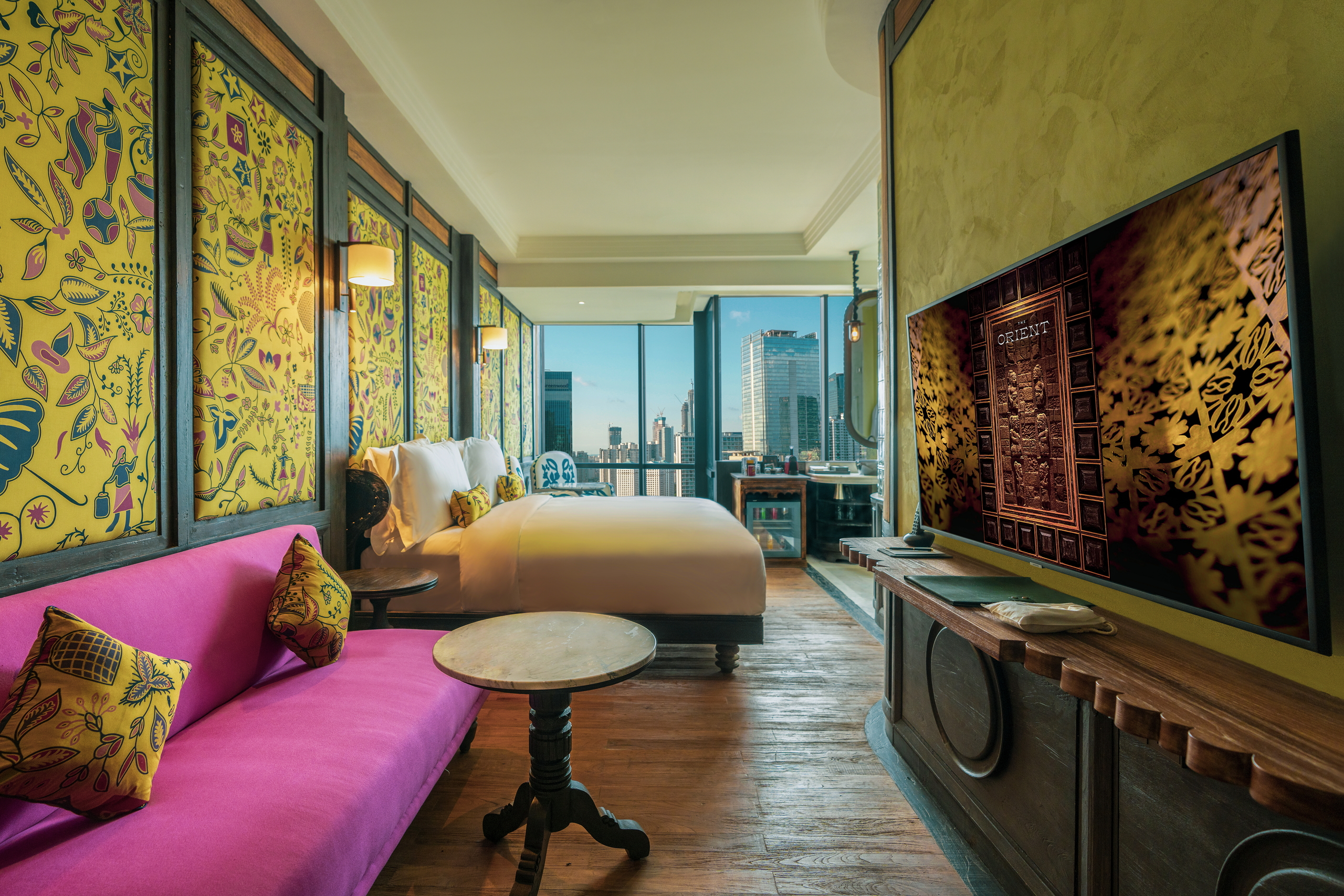 Frequently Asked Questions
What are the best activities to do as a couple in Java?
Your trip to Java as a couple should include cultural activities and excursions to discover the island's lush nature. Don't miss the Borobudur and Prambanan temples, the vast volcanic landscapes of Mount Bromo and Kawan Ijen, and the Dieng Plateau.
Which are the most romantic spots in Java?
You'll find romance wherever you look in Java, from strolling among temples hidden in the jungle and walking across volcanoes to watching the sunset in bustling Jakarta. Unforgettable moments include seeing the sun rise at Prambanan and hiking through the mist at Dieng Plateau.
Which are the most romantic restaurants in Java?
Romance is a matter of preference but in Java you can eat well in both top end city restaurants and in natural settings lost in the jungle. If you'd like some recommendations, make a note of these spots: Plataran Menteng in Jakarta; Patio Colonial in Burubudur; and The Sawah in Kasihan.
Related
plans