Shopping centres in Jakarta,
where size is not the only thing that matters
Several of Jakarta's shopping malls can boast of being among the largest in the world. In fact, for decades (starting in the 1990s) there has been a mad competition to see which business emporium could build the biggest shopping centre in Jakarta.
That is why many believe that Jakarta can be considered the city with the most shopping malls in the world: no fewer than 175. They are dominated by the major international brands in an increasingly globalised market. Other shopping centres in Jakarta are smaller and therefore more exclusive in their range of products and services.
As for prices, they are generally quite good, especially when compared to the same or similar products in most European countries.
In Jakarta and Indonesia, a taste for shopping, beyond the huge malls, seems to be part of its inhabitants' DNA. It is a way of life, even a passion, that is immediately passed on to those visiting this megacity.
On the other hand, given the prevailing weather, it is always a good idea to pop into any of Jakarta's stores to cool off for a while.
Grand Indonesia: international and ethnic shopping and even karaoke
It is one of Jakarta's most popular shopping centres and also one of the largest, spread over two buildings. Grand Indonesia is integrated within a huge complex of offices, accommodation, recreational areas, monuments and, of course, shops. It is next to the iconic Bundaran HI (or Selamat Datang) monument in the heart of Jakarta.
Free cancellation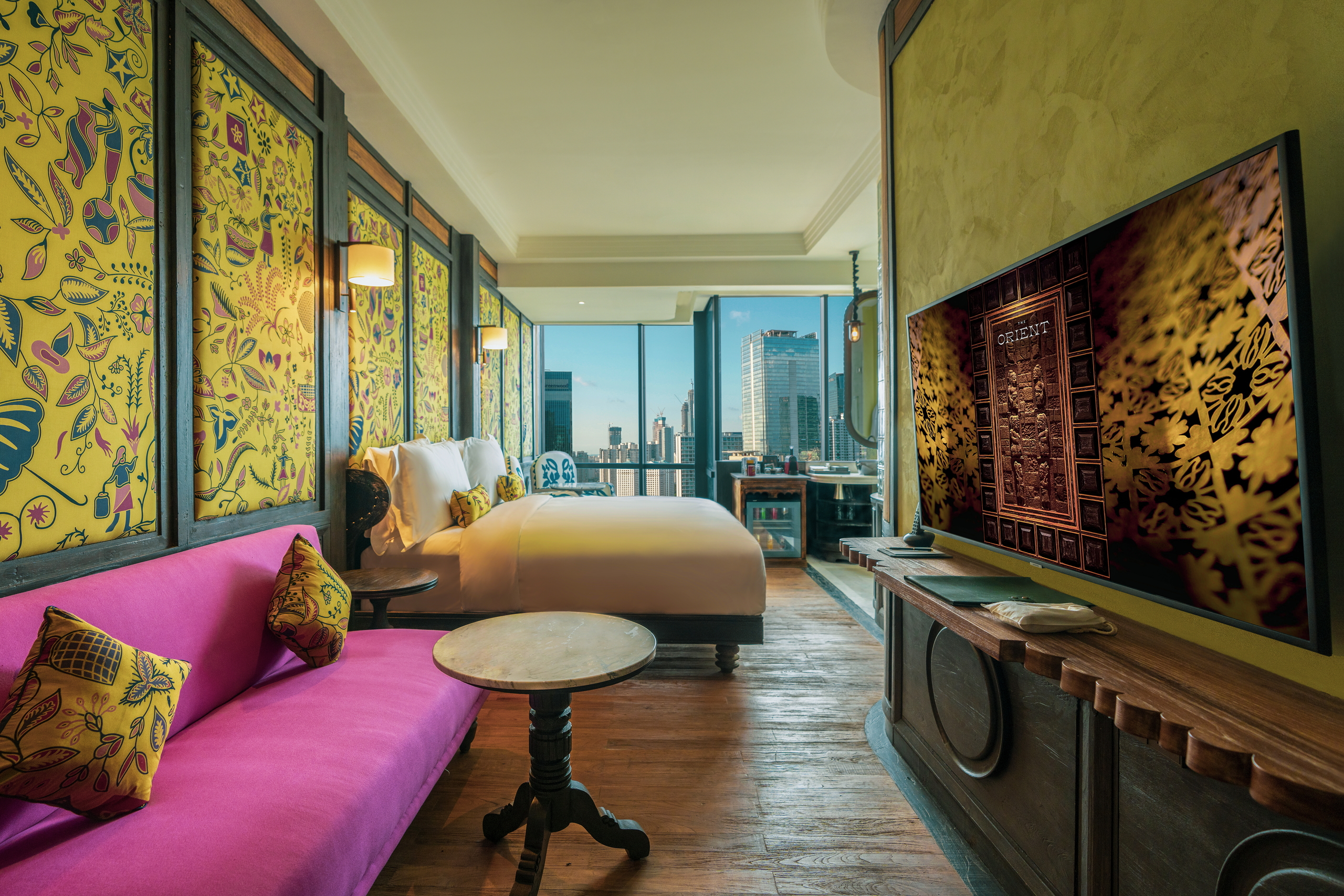 Stores selling all kinds of products can be found on the eight floors of the two buildings of this shopping centre: West Mall and East Mall. The two are linked by a large multi-level bridge. Among the best known brands are Dr. Martens, Calvin Klein, Pull & Bear, Coconut Shop and The Body Shop but ideally you should go to lesser-known stores where you can find quality items at very good prices such as Alun Alun Indonesia.
In addition to shopping, the Grand Indonesia shopping mall also dedicates a very large area to gastronomy, with more than 140 food and beverage establishments, and leisure, with games rooms, cinemas and even a karaoke.
Pondok Indah Mall, the three-in-one shopping centre
Pondok Indah Mall, or simply PIM, is well known among Jakartans and visitors to Jakarta because it is located in one of the most exclusive areas in the south. The huge complex is one of the city's pioneers, having opened in 1991. In fact, two more malls were added to the original shopping centre, forming an almost unmanageable shopping and entertainment complex.
Among the nearly 400 stores in this shopping centre are luxury brands such as Braun Büffel and Karen Millen, as well as more affordable ones such as Banana Republic and Giordano.
Apart from shopping, there are several cinemas (in the PIM 1 and PIM 2 buildings), a residential area and the PIM Street Gallery, an open-air area dedicated to restaurants, in the style of a large food market, with proposals adapted to all kinds of diners' tastes and needs.
Taman Anggrek Mall, Jakarta's largest shopping centre
The 350,000 square metres of this shopping centre in Jakarta make it the largest in the city, located in the western part. Inaugurated in 1996, it currently has more than 500 stores spread over its seven floors, where you can find everything from fashion and accessories, crafts and toys, jewellery, electronics and computers, perfumes and decorations, to cinemas and other leisure activities.
Among the best-known international brands are L'Occitane, Puma, Steve Madden, Elle, Polo, Montblanc, Huawei and Samsung. It also has several exhibition and event halls, including the large 800 square metre central atrium. There are also several food courts with restaurants and beverage establishments, where you can sample the exquisite and varied local cuisine or, if you prefer, all kinds of international food.
Plaza Senayan, luxury shops and an iconic clock
Do not let the size fool you: this mall may seem small compared to the huge ones that characterise Jakarta but it is probably the most luxurious. The selection of international brands certainly proves it: Dior, Fendi, Tommy Hilfiger, Michael Kors, Breitling, Bally, Bvlgari, Tiffany & Co., Louis Vuitton, etc.
Alongside them, there are other well-known and slightly more affordable brands, as well as local businesses. They are ideal for getting an insight into Indonesian fashion and craftsmanship, with elaborate and eye-catching artistry. There is also a varied selection of restaurants and food establishments where you can recharge your batteries after a morning or afternoon of shopping.
In addition to luxury shopping, this Jakarta shopping centre is also well known for what is probably the city's largest and most famous clock. It was built by the Japanese brand Seiko as an advertisement and it is one of the most Instagrammed places in this megacity.
Where to stay in Jakarta
The Orient Jakarta, a Royal Hideaway Hotel, a newcomer to the city, is also one of the best accommodation options. It is a luxury boutique hotel, member of the prestigious list of The Leading Hotels of the World, inspired by the aesthetics of the ancient Orient. In total, it has 153 rooms with spectacular views of the city and details that make a difference such as batik fabrics decorating the headboards, doors painted by local artisans and numerous antiques. As for food, the hotel has three restaurants, one of which specialises in quality Japanese cuisine. Also worth a visit is the Spa, with four differentiated treatment areas, as well as a fitness room.
Free cancellation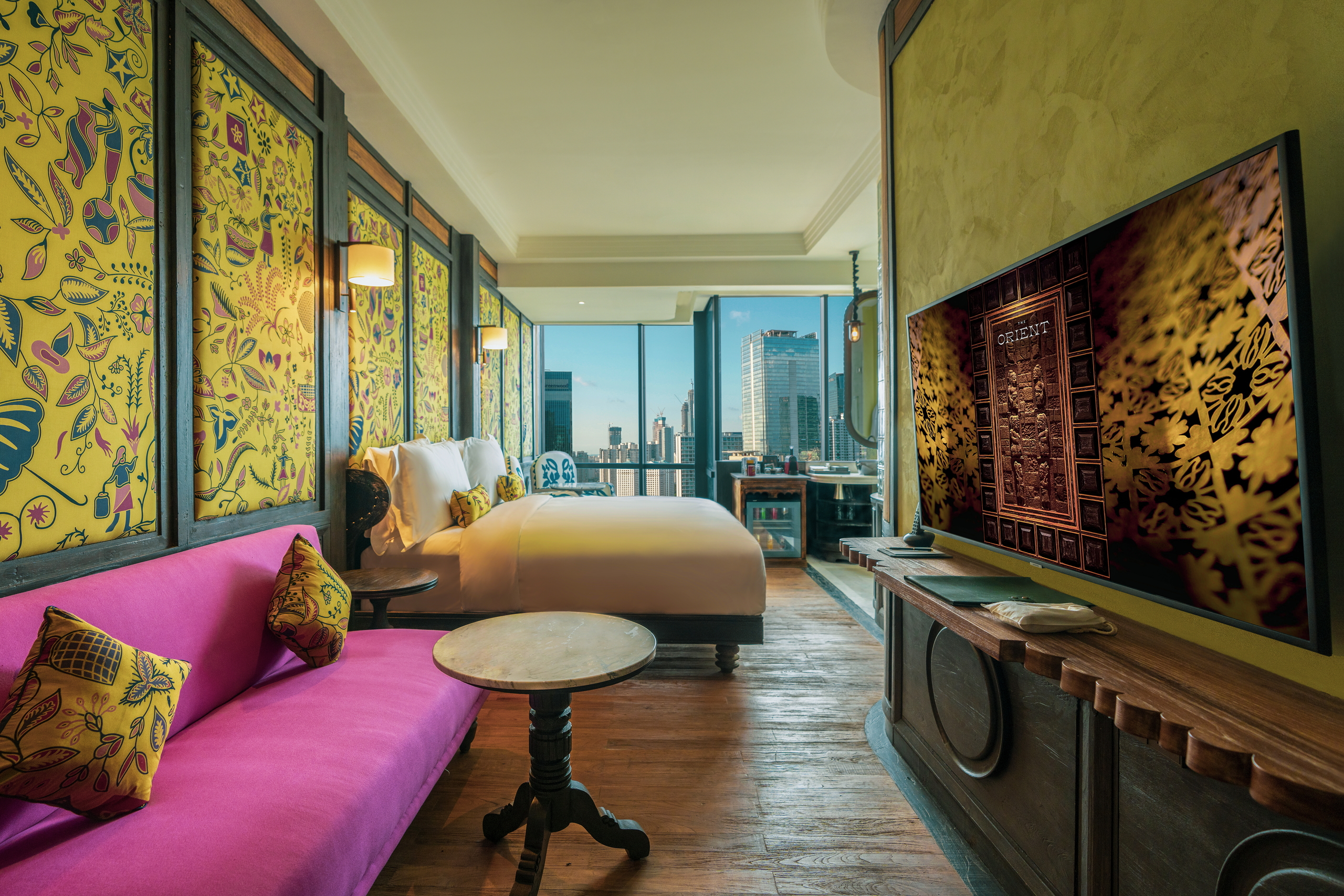 Frequently Asked Questions
What shopping centres are there in Jakarta?
It is estimated that there are at least 175 shopping centres in Jakarta that can be considered as such and of varying sizes. In addition, there are many street markets in the city's neighbourhoods.
What is the most popular shopping centre in Jakarta?
Taman Anggrek Mall is probably the most popular shopping centre in Jakarta. This is due to its location on the busy Tanjung Duren Selatan boulevard and its enormous size, with more than 500 stores.
Which is the most exclusive shopping centre in Jakarta?
That honour goes to Plaza Indonesia, where there are numerous stores specialising in luxury goods, mainly fashion and accessories, from the main international brands and also some domestic ones.
Related
plans