Private collection
Agatha Ruíz de la Prada
Duration
4 hours
Rating
Language
Spanish
Time of year
Autumn, Spring, Summer, Winter
More info
Shared experience
Suitable for people with reduced mobility
Recommended for: Couples, Groups, Solo travellers
What the experience includes
This exhibition is an official recognition of the career of the designer.
The one that can now be visited 'is only a call to action' that has more than 50 objects that gather a part of the work done by Agatha Ruiz de la Prada in the last four decades, and that perfectly summarizes her personal universe. The Umbrella Dress, the Chester Heart dress, the Staircase dress, the Cube shoes,… Pieces that border on sculpture, and which are surrounded by shoes, accessories and perfumes, as well as other objects that have managed to expand her aesthetic and which are proof of a long collaboration with other firms.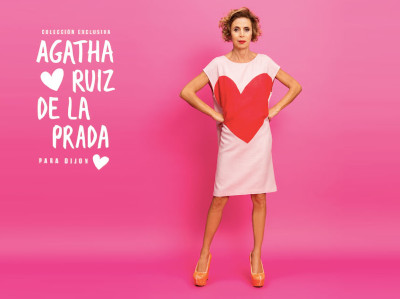 Everything you need to know
The idea is to go and see the Agatha Ruíz dela Prada museum, which is closed to the general public. In this museum you will be able to see the best dresses from their collections.