Toledo sights and
wine tasting
Duration
6 hours
Rating
Language
English, Spanish
Schedule
1:00PM to 7:30PM
Time of year
Autumn, Spring, Summer, Winter
More info
Custom experience
Maximum group: 8 personas
Not suitable for people with reduced mobility
Recommended for: Couples, Groups, Solo travellers
What the experience includes
Enjoy a walk through the Imperial City of Toledo accompanied by an Official Guide, followed by a Winere Experience.Walk through 200 year-old vines accompanied by a local viticulturist in the vineyards to learn everything there is about wine-making. Enjoy an exclusive day out to a local winery in Toledo Region and taste 4 excellent wines .
Everything you need to know
We will leave Madrid heading towards the beautiful Imperial city of Toledo, declared a World Heritage by UNESCO. Toledo is one of the oldest cities in Europe with buildings that mix architectural styles including Arabic, Gothic, Mudejar, Renaissance and Baroque, also it is called the "city of the three cultures" since Christians, Muslims and Jews lived together here. The great painter El Greco lived in Toledo in the sixteenth century. Immerse yourself with our official expert guide and enter the heart of Toledo, visit the Jewish Quarter and the area of the convents, with stories and legends that will trace back to the centuries before the Muslim conquest. We will discover the most emblematic places of the city, its history, its corners and anecdotes, and its main monuments such as the Cathedral of Toledo, which architecture is a wonderful example of the Spanish Gothic style.
Then we will head out to one of the best-known lands in the province of Toledo to Visit a Vineyard, meanwhile, the beautiful landscape take us back to the Roman period as the "Vía XXV Augustobrigam-Caesarobrigam-Toletum" goes across its land. When we get to a Prestigious Vineyard with 200-year-old and with a unique setting, you will have an Oenotourisme Guided Tour Experience in the Cellars where you will learn about the elaboration, aging and stabilising processes of the 'estate wines' and will have a Fine Selection of 4 Wine Tastings lead by an Expert Oenologist.
We will then visit the Vineyards which are the Key Factor for the explendid quality of this Wine production, because of its fertile and calcareous clay soil, in which great vineyards are proved to have existed since the11th century. At the end of your tour, you will return to the center of Madrid in a comfortable Luxury Mercedes Van where your guide will be able to recommend things to do during the rest of your stay.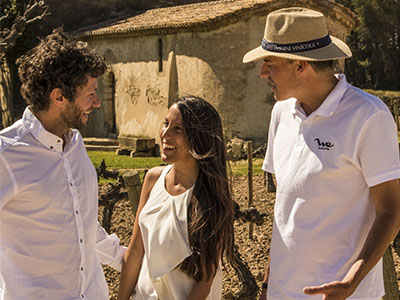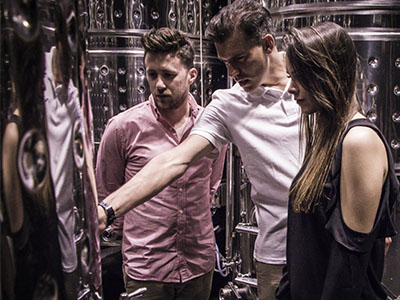 Information of interest
Please, be at the check in point 15' minutes before departure time.
This product is subject to cancellation or rescheduling based on inclement weather.
There is a minimum of people required to operate the tour. In the event that this minimum is not met, customers will be offered an alternative date, another tour of equal or superior value, or a full refund.
Tour may be affected due to special circumstances
0-3 years old: free of charge – 4-8 years old 30% discount – +9 years old adult price
Timing
13:00 Welcoming by Official Expert Guide
14:00 Arrival to the Winery
Winery Visit
 Vineyards Visit
 Wine Tasting
15:45 Departure to Toledo
16:00 Arrival to Toledo
 Walking tour – Inside the neighborhoods of the old town and Jewish quarter.
17:45 Free time or Visit to Toledo by yourself (45 min)
18:30 Return to Madrid.
19:30 Finish at We Madrid Shop.
Prices
One adult: €102
One child: €72