Málaga Fair:
Day Fair or Night Fair? The choice is yours!
Feria de Málaga begins with midnight fireworks on La Malagueta beach after the opening speech called pregón. The park avenue explodes with light and sound and is illuminated by an awe-inspiring fireworks display. For local residents, this signals the start of several days of celebrations and the chance to enjoy two fairs in one, because Málaga Fair is divided into daytime and night-time festivities.
The pilgrimage of Santa María de la Victoria is held on the first Saturday of Málaga Fair and features expert horse riders, carriages and locals who join a flag-bearer in a procession; devotees head to Santa María church where they make a floral offering and deliver the flag.
A historic procession takes places on the last Sunday of the fair and recreates the moment when the Catholic Monarchs entered Málaga. It starts on La Aduana beach and ends in Calle Alcazabilla where the keys of the city are handed to the flag-bearer. Over 200 people take part representing medieval and Moorish characters from the reconquest of Málaga. The procession is headed by two riders. You'll also spot the king's knights, Trinitarian monks, knights from the military orders, archers, lance-bearers, shield-bearers, dancers and, of course, the Catholic Monarchs Isabella and Ferdinand waving to the crowds.
The Day Fair
What is known as the 'Day Fair' is celebrated in the historic centre of Málaga. The fair gate is set up in Calle Larios, the nerve centre of the celebrations. Here, it's typical to see people drinking cartojal, a cold sweet wine that everyone sips from glasses hanging around their necks. You'll spot lots of passers-by wearing flamenco dresses and hear charanga bands playing on every corner. Casetas, or huge tents, are set up along the length of the street and some are even installed in the interior courtyards of buildings, such as the Centro Histórico de Málaga caseta in Plaza de la Constitución. The set-up is total paradise for youngsters who flock here to dance to the music.
An older crowd heads to El Real. In recent years the Day Fair has also been held in the Cortijo de las Torres where you'll find over 200 casetas that are open to the public; the precinct is better known by locals as El Real and spreads out across 800,000 m2. Locals wear their finest clothes and flit from tent to tent to dance malagueñas, a type of flamenco dance. Women wear flamenco dresses and men ride on horses in a traditional dress typical of Córdoba, or traje cordobés (fitted trousers and jacket with a coloured sash and wide brimmed hat).
The casetas are run by associations, brotherhoods, companies or societies but El Real also has four municipal spaces than schedule a busy programme of cultural and musical events. These casetas are the Auditorio Municipal, the Caseta de la Juventud, the Caseta Infantil and the Caseta de Verdiales.
Night Fair
If you prefer to go out partying once the sun has gone down when it's slightly cooler, head to the Cortijo de Torres where you can ride fairground attractions including a Ferris wheel, bumper cars and a haunted house. Attractive coloured lights are lit along the streets of El Real and the party is enjoyed with wine and fried fish until dawn. Flamenco-lovers have to visit the Caseta de la Copla y el Flamenco. There are concerts and activities every night in the Auditorio Municipal and in each caseta you can sample local foods typical to the fair such as churros with chocolate and candyfloss.
Bullfighting festival
La Malagueta bullring hosts the bullfighting fair where you can see the top bullfighters of the day in action. La Malagueta was built in a Neo-Mudéjar style and has a diameter of 52 metres although it's not actually round, consisting of a regular 16-sided polygon designed by architects Joaquín de Rucoba and Octavio de Toledo. It opened in June 1876 and during the 1940s the façade was covered in plaster and painted white giving it the appearance it has today. In 1981 it was declared an Asset of Cultural Interest.
La Malagueta celebrates a unique festival that brings together the art of bullfighting and the work of Málaga's best-known son, Picasso. La Picassiana is held once a year and the ring and stands are decorated with works of art for the occasion while the bullfighters wear Picasso-inspired clothing. This original bullfighting event was first celebrated in 2003.
Celebrating the entry of the Catholic Monarchs
Málaga Fair commemorates the moment when the Catholic Monarchs entered Málaga on 19 August 1487, a key event signifying that the city had been annexed by the Crown of Castille after centuries of Moorish rule. A few year later, in 1491, a popular festival was held to celebrate the anniversary but it wasn't until 1887, four hundred years later, that the event was re-established and celebrated in all its splendour.
Information of interest
How to arrive:
By car: 8,000 parking spaces are available for visitors in various nearby car parks: Feria Norte-Palacio de Ferias, Los Prados, Huerta del Correo, Teatinos, Pierrot-Centro Comercial.
By bus: Route F runs 24 hours a day during the fair. EMT issues special tickets during the fair that cost about €10.
By train: Cercanías C1 line, Victoria Kent station.
Related
plans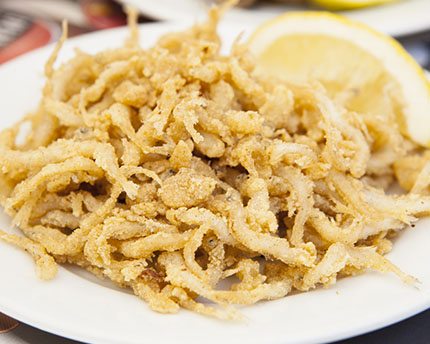 Food and Drinks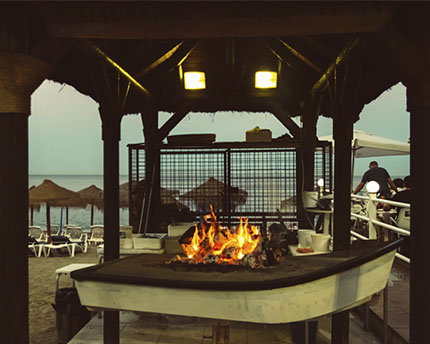 Food and Drinks