Royal Palace, a guided tour to discover its secrets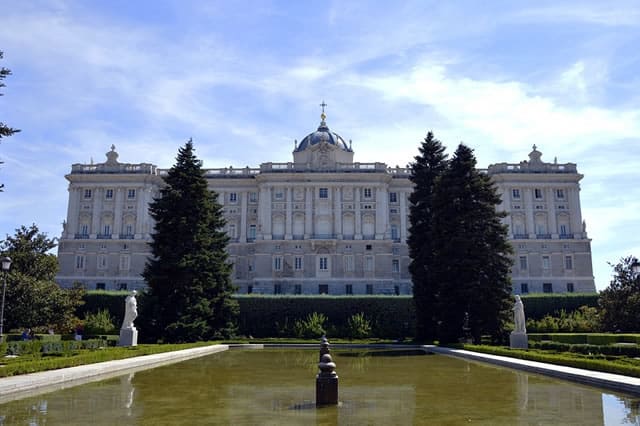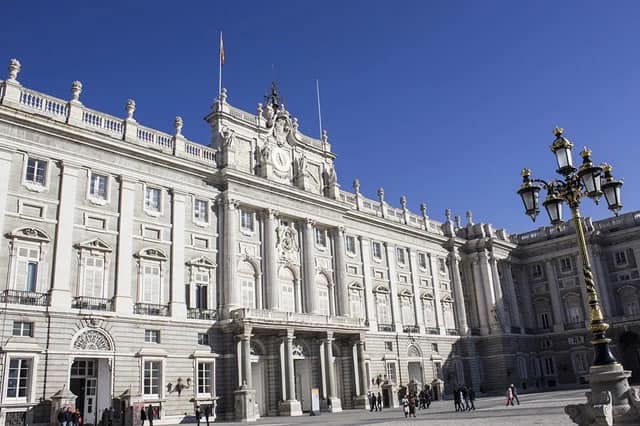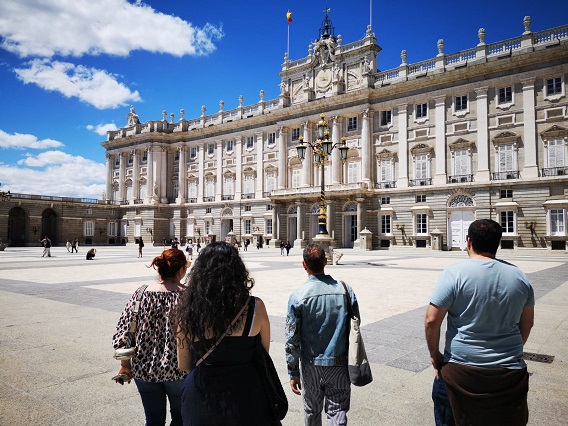 | | |
| --- | --- |
| Duration | 1 h 30 m |
| Languages | English - Spanish |
The Royal Palace is one of the essential visits on a trip to Madrid, one of those noble buildings that is worth visiting accompanied by a professional guide who will tell you all its secrets. The dimensions of this building are astonishing. In fact, with its almost 200,000 m2 and 3,478 rooms, it is the largest palace in Western Europe. The current building was erected in the 18th century over what was left of the Real Alcázar, which had been left in ruins after a spectacular fire. Philip V, the monarch at the time, wanted to build a palace in the French style, of great size and elegance like that of Versailles. Four architects worked on its construction over the course of time until the marvel that you can see today was achieved. From the very entrance, which is via a magnificent white stone staircase with marble ornamentation, you begin to sense the grandeur of the place. Inside, sumptuous rooms await you, such as the Throne Room, where two lions guard the throne and a large chandelier hangs from the ceiling, the Banqueting Hall, the Hall of Columns, the Royal Library... The Carriage Museum, the Armoury and the Royal Pharmacy are also very interesting. A tour of the palace while admiring its works of art from all over the world and its incredible collection of musical instruments is a privilege to be enjoyed. In addition, a visit to the Royal Palace guided by an expert guide provides a useful context to all the magnificence you will see before you. It is a visit suitable for all types of travellers, groups of friends, couples, families... and if it coincides with the first Wednesday of the month you will be able to see the changing of the guard. And there's more: you'll have queue-free access to the palace.
Everything you need to know
Departures: Every day of the week.
Meeting point: Centre of the Plaza de Oriente, next to the sculpture of Felipe IV.
Cancellations: If they are made before 48 hours before the start of the activity, 100% of the amount is refunded; if made between 48 and 24 hours before the start, 50% is refunded; and if cancelled less than 24 hours before the start, the amount paid is not refunded.
Included
Guided tour by a professional.
Entrance to the Royal Palace.
Access to the palace without waiting.
Not Included
Pick-up from your hotel or accommodation is not included.