Five fun ideas for
a solo trip to Seville
Travelling solo is in fashion right now, as the numerous surveys recently held by online travel agencies can prove. Packing your suitcase and setting off for an unknown destination is no longer thought of as a risky venture and instead is considered to be an easy way to enjoy a few days' solitude. Happily, this experience is enhanced in Seville by the warm nature of its people, and what started out as a solo trip may well end up in the company of friends. What's more, despite its bustling reputation, Seville also has hidden corners that inspire newcomers to moments of reflection and meditation. Like few other cities, Seville has truly been a crossroads for numerous civilizations over the centuries and gazing at its remains will fire your imagination with images of times past and ancient ways of life. Below are five ideas of things to do that will ensure your solo trip to Seville is just the first of many.
Greenways in Seville's Sierra Norte
Before diving into the heart of the city, how about some fun in the surrounding countryside? Under an hour and a half by train, the Sierra Norte Natural Park contains over twelve miles of greenways through its holm and cork oak forests. These routes were once railways used to transport iron; today, visitors following the trails can enjoy views of the lush Hueznar river and its waterfalls. They also link up to the Cerro del Hierro, a geological formation that reveals the region's mining history, from early excavations by the Romans to the period of splendour and decadence at the end of the nineteenth century.
And if you'd like to go by bicycle instead of on foot, don't forget that Bicicletas Verde Vía at Cazalla-Constantina station, at the start of this route, is a new company that provides visitors with trail maps and offers bicycle hire at reasonable prices.
Free tour of Seville's monuments
However, travelling solo doesn't necessarily mean introspection and soul-searching. Feel the city Tours, a company that runs free tours around Seville, proves it. Apart from being a good way to find your feet in the city, their free tours around Seville's monuments are an excellent meeting point for travellers from every location and background. Plaza de la Contratación, the Cathedral and La Giralda bell tower, the Town Hall and the bullring are just some of the stops on this 2 1/2 hour tour. When? Every day at 10:30 AM. Where? The meeting point is at Puerta de Jerez, under the shade of a big purple umbrella.
Relax Roman-style in Seville's thermal baths
After all that walking it's time to put your feet up. Here's an idea to help you get your strength back that links together Seville's Roman and Arabic roots in the most relaxing way possible. The city's thermal baths, used as a meeting place in ancient times by both civilizations, are today a wellness centre that offers a wide range of therapeutic treatments.
In fact, to help solo travellers, Arab baths Las Termas de Hispalis has a series of individual circuits so that visitors can experience a range of different bath types, with a guide on-hand to advise. Mist showers, hydromassage pools, Roman therms and Scottish showers can be serenely combined with pauses to drink tea or fruit juice in an atmospheric setting designed to help you unwind.
Dramatised night tours of the Royal Alcázar
They say that, when night falls in Seville, the city's streets and hidden corners take on another hue, a different charm to that seen in the daytime. Fresh out of the thermal baths, the stillness of the night invites you to stroll through the city with more meditative eyes as you rest your gaze slightly longer on its monuments, which suddenly appear to hover on each corner, enveloped in an aura of antiquity.
The Royal Alcázar in Seville, right in the heart of the Santa Cruz neighbourhood, is definitely worth visiting under the stars. Inhabited over the course of two thousand years by Romans, Visigoths, Moors and Christians, the palace complex is perhaps the finest example of the city's historical past. This past is portrayed during dramatised night visits that began a few years ago to the delight of visitors. Acted by the Compañía Teatro Clásico de Sevilla, tours are led by actors who recount the history of the complex as you stroll through its gardens and palaces, creatively illuminated with an atmospheric play of lights.
Tapas in Calle Betis
And to finish, a plan that is essential to any trip to Seville. Going out for tapas might be generally thought of as a group activity but it can certainly fit into a solo traveller's plans too. Sitting at a bar can offer unexpected and entertaining views as you survey the human landscape buzzing around you, all while sating your appetite with food that uplifts your soul.
Today the stage is Calle Betis, a street running parallel to the Guadalquivir river in the Triana neighbourhood. Its pavements have several bar terraces that offer views of the Tower of Gold and often have a lively atmosphere. María Trifulca—which used to be known as 'el kiosco de las flores' by local residents—or La Primera del Puente are the two first bars that catch your eye as you cross the bridge from El Arenal neighbourhood. The pescaito frito (fried fish) served in the first and stew croquettes in the second are the perfect accompaniment to a good draught beer.
However, there are plenty of other options dotted along the street. You could try the delicious risotto at Italian restaurant Don Cammillo e Peppone, prawn tortitas at Restaurante El Mero or nachos with guacamole at Mexican restaurant Lamasacre. In fact, mezcal and cucumber mojitos at the latter are a great way to kick off a night in Seville, which is sadly beyond the remit of this article but the solo traveller is free to discover for themselves.
Related
plans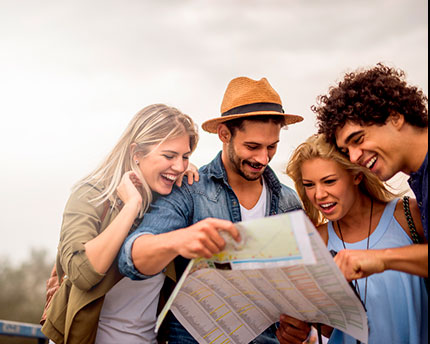 Leisure and Entertainment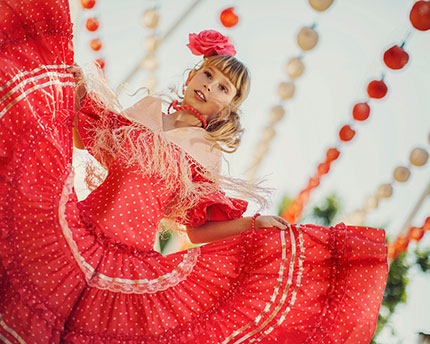 Places of Interest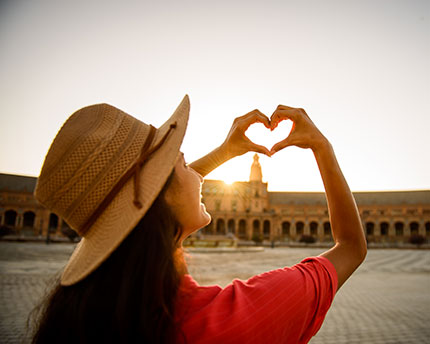 Leisure and Entertainment