Duration
2 hours
Rating
Language
English, Spanish
Schedule
To be agreed
Time of year
Autumn, Spring, Summer, Winter
More info
Custom experience (minimal group: 2 personas)
Suitable for people with reduced mobility
Recommended for: Couples, Groups
What is the In-Suite Cocktail Experience?
At the Royal Hideaway Corales Resort you can enjoy this unique mixology experience that combines modern and classic cocktail recipes in two ways: privately, in your hotel room or in a 'Secret Space' for a limited number of guests. The glamour and elegance of this cocktail bar experience with professional mixologists will awaken all of your senses through personalised cocktails that incorporate the exotic flavours of the island.
Take a journey through contemporary and classic cocktail making at your own leisure and, through a series of blind tastings, learn all about the multi-sensory techniques that go into making the perfect personalised cocktail.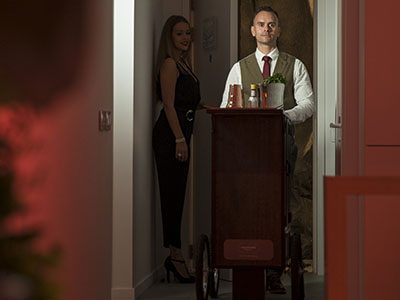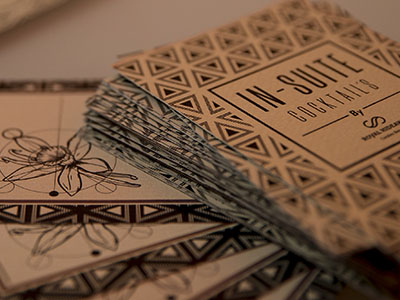 Everything you need to know
The journey begins by transforming your room into a suite fit for cocktail making and enjoyment. After this, you will be taken on a multisensory tour of all the flavours and aromas that make up the historic landscape of mixology. Once your senses have been awakened, each guest will be given a blindfold, sharpening the other senses for a multi-flavour and multi-texture tasting experience that will deepen your understanding of your own palate and the cocktails on offer. Finally, you will receive personalised materials that will leave a pleasant taste in your mouth and incite you to continue exploring your palate long after the experience.
The other option is for the more daring of guests at the Royal Hideaway Corales Beach, the 'Adults Only' part of the resort. This includes the opportunity to discover the mysterious 'Room No. 1920' of the hotel, which is accessed through a secret code and offers a small group of friends the chance to journey into the past. This authentic 1920s 'Speakeasy' was designed specifically for this kind of experience, with contemporary music and the exclusive attention of expert mixologists who also take on the role of Master of Ceremonies, to make you feel like you really are sipping cocktails in the roaring 20s.
This experience truly is the perfect way to learn more about mixology surrounded by all the exoticism of the island of Tenerife. Just another experience offered by this resort, which always puts special emphasis on exquisite cuisine as an essential part of any experience provided to its clients.
Including:
Decoration of your private room
A multisensory experience
Blind tasting
2 hours | Min. 2 people | 95€/pp.*