Tamarán Excursiones TNF - Jeep
half-day

Teide
Duration
5-7 hours
Rating
Language
English, French, German, Spanish
Schedule
Everyday
Time of year
August, Autumn, Spring, Summer, Winter, Year-round
More info
Custom experience (minimal group: 1 personas)
Maximum group: 8 personas
Not suitable for people with reduced mobility
Recommended for: Children, Couples, Groups
About this half-day jeep excursion to Teide
Short on time but fancy going on an excursion to the wilderness of Teide National Park? Explore, by jeep, this land forged by nature itself and discover first-hand what it means to live on the slopes of a volcano. This excursion is perfect for people travelling with children, who will be amazed by the wonders and marvels of Teide.
Teide's wildest side
This jeep excursion takes you, in the utmost comfort, to the least-explored places in the southern part of the island of Tenerife, where villages such as Vilaflor have learnt how to get by on the slopes of the dormant Teide volcano. If you're looking for adventure, you've found it!
The experience begins at your accommodation (or a nearby place), where our jeep will pick you up shortly before the excursion gets underway. We'll let you know the exact time when you make your booking. We'll then head for the National Park, declared a UNESCO World Heritage Site, to show you everything you need to know about a natural wonder such as this. Our team, who will give you in-depth explanations on each stop, will ensure that you leave feeling at one with the park.
What you need to know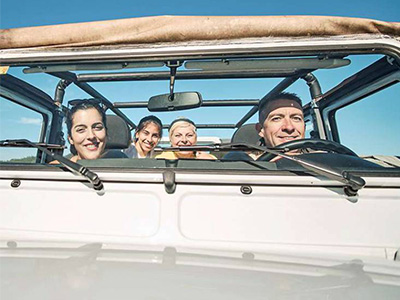 Includes
Stops in Arona, Vilaflor and other places of interest in the Teide National Park, declared a UNESCO World Heritage Site (see full itinerary)
One driver per vehicle
Explanations in your language
Pick-up and drop-off from your hotel or a nearby place
Civil liability insurance
Four-wheel drive jeep vehicle
Does not include
Lunch or drinks