Submarine safari
Tenerife
Rating
Language
English, French, German, Spanish
Schedule
Monday to Sunday: 9:00 am to 7:00 pm.
Time of year
August, Autumn, Spring, Summer, Winter, Year-round
More info
Custom experience (minimal group: 1 personas)
Not suitable for people with reduced mobility
Recommended for: Children, Couples, Groups, Solo travellers
Submarine Safaris SL is a company that is dedicated exclusively to the provision of underwater immersion experiences. Our submarines have added a new dimension to the islands of Lanzarote and Tenerife.
Submarine Safaris was first opened in Lanzarote in 1997, in one of the Canary Islands' most exclusive marinas called "Puerto Calero". Since 1997, we have carried out more than 23,000 immersions, taking some 800,000 clients to the bed of the Atlantic Ocean, with many of them opting to repeat the experience.
Owing to the success of the company and the demand from clients seeking a submarine diving experience, we opened a new branch in the San Miguel Marina in southern Tenerife in 2007.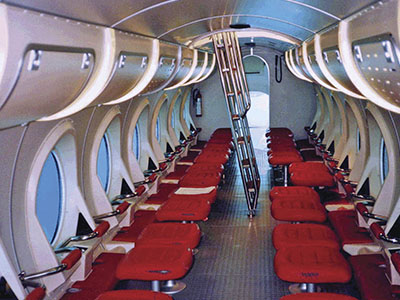 Much like the islands themselves, the diving spots on each island differ greatly from one another. Each diving spot is unique in terms of what it offers our passengers, boasting a huge variety of marine life and various unexpected surprises.
South Tenerife:
Adult (15-59 years): €53.00
Child (2-14 years): €32.00
Senior (Over 60 years): €48.00
South Tenerife:
Adult (15-59 years): €65.00
Child (2-14 years): €39.00
Senior (Over 60 years): €59.00