Between
Wines and Wineries
Duration
5 hours
Rating
Language
English, Spanish
Time of year
Autumn, Spring, Summer, Winter
More info
Custom experience (minimal group: 1 personas)
Not suitable for people with reduced mobility
Recommended for: Couples, Groups, Solo travellers
What the experience includes
Alma de Trevejos is located 1,200 meters above sea level in the Vilaflor municipality. Its founder created it as a small refuge for natural life in order to maintain its ecological and traditional way of living while maintains its land, flora and fauna. In a natural land with breathtaking views of the sea and the mountains, Canary vines are planted in a traditional and ecological way, such as "listán blanco", "listán prieto" and "negramol" which produce of the famous soup of "Abona" origin.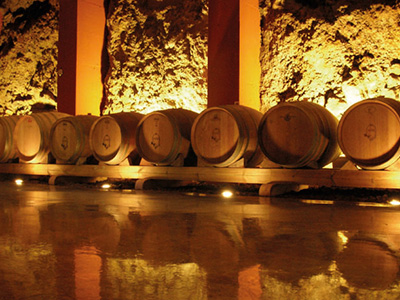 The experience begins in the hall of the hotel where our driver will transfer you in a high-end vehicle to the warehouse. There, you will enjoy a guided tour around the farm where you can learn about the wine production process and enjoy a gourmet meal.
Recommendations
Comfortable and warm clothes, appropriate footwear.
It is essential (or highly suggested) to bring a photo or video camera.
Included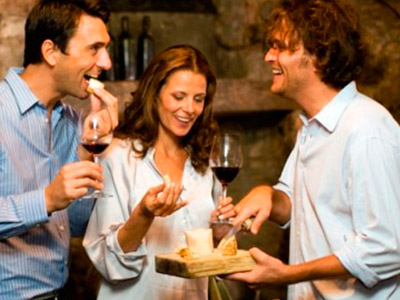 Private transportation
Ecologic guide tour
Red/white wine tasting
Premium lunch
Menu
Appetizers: "Canary tasting" starter. Homemade white goat cheese, medium aged cheese, "almogrote" (soft paste made from hard cheese, peppers, olive oil, garlic and other ingredients), fig jam, "montado" (small sandwich) of canary chorizo.
First Course: "Lentejas de Antonio" (Lentils) with chopped boiled egg.
Main Course: Oven-cooked Canary black hog ribs with oven-cooked peppers and "panadera" potatoes on the side
Dessert: "Frangollo" with palma honey and organic almonds.
Drinks: White/Red wine "Altos de Trevejos".
Prices
1 Pax: 1.250€
2 Pax: 1.250€
3 Pax: 1.300€
4 Pax: 1.450€
5 Pax: 1.500€
6 Pax: 1.550€
More Information
This experience lasts approximately 5 hours. You can choose the starting time at your convenience. We recommend to start the activity at 11:00 am. The extra amount for an additional person is 65 euros. Menu may be subject to changes. 48h cancellation notice, charge of 50%. 24h cancellation notice, charge of 100%. Taxes included.