5 wedding apps for stress-free wedding planning
Getting married? Use these 5 wedding apps to plan the wedding of your dreams, down to the last detail. Download them now!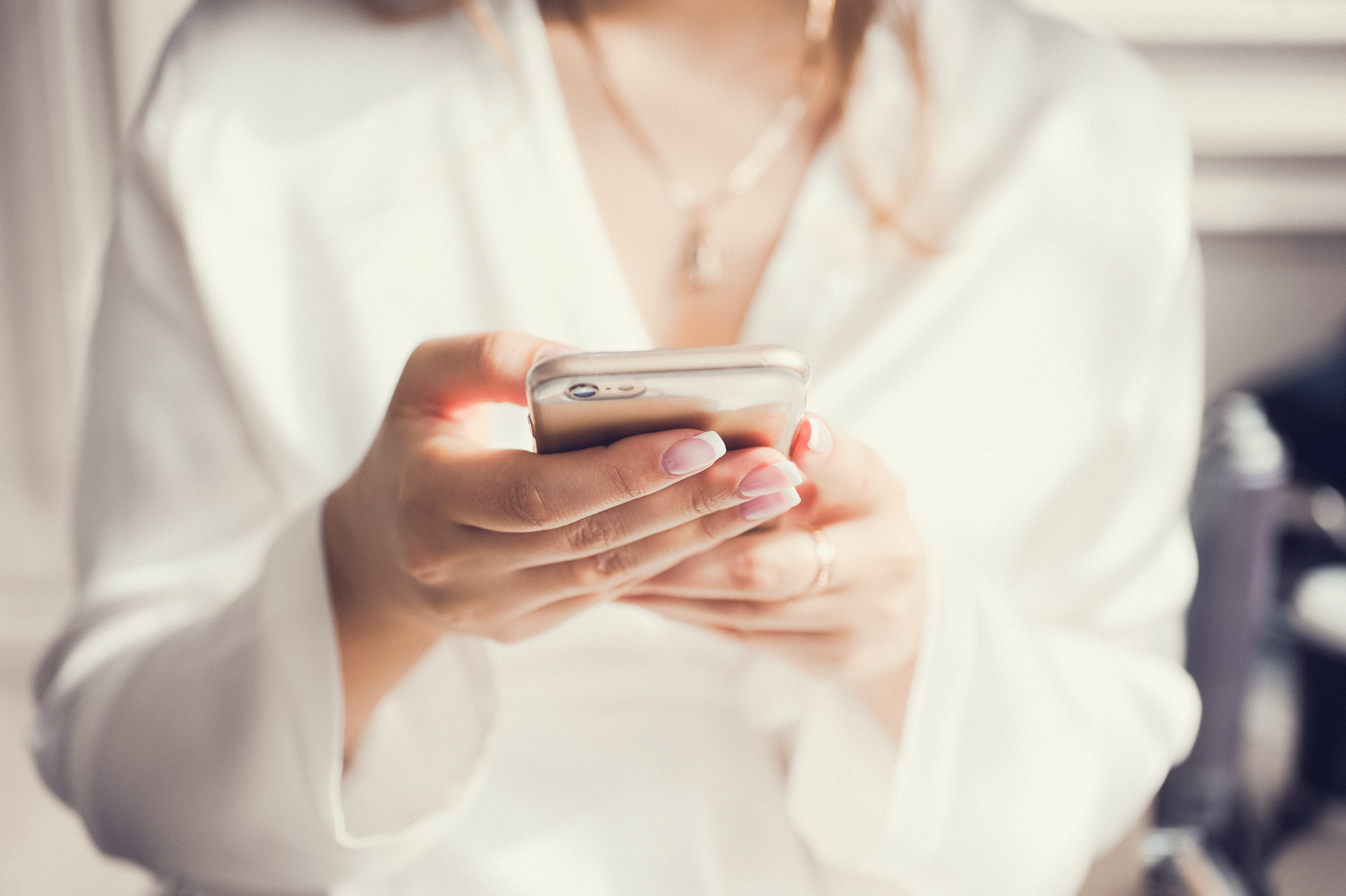 So, you're about to embark on the emotional journey of a lifetime. You're overjoyed at the thought of saying "I do", but there's one not-so-minor detail that needs to be taken care of before you begin your life together as a married couple: planning the wedding. To help you plan your wedding and keep the stress from getting the best of you, we've created a list of the top five wedding apps.
Download them now!
1. Our wedding planner
The first thing to do before making any decisions is to get estimates. Although this can sometimes be a little overwhelming for couples, the My wedding mobile app helps you organize and compare estimates so that you can make decisions based on the option that works best with your budget.
2. My wedding
Aunts, uncles, cousins, friends… This wedding app helps you create your guest list by importing contacts directly from your cell phone. You can also keep track of RSVPs, organize the seating arrangement, control your budget and keep track of your to-do list. Our wedding planner is available on Google Play, the interface is highly intuitive and very easy to use from any device.
3. Pronovias
A list of the most popular and useful wedding apps would not be complete without a wedding gown app. Pronovias has a very useful app; in addition to an extensive catalogue of wedding apparel, there is a "dressing room" option where you can save your favorites. Because choosing the perfect wedding gown is not something you can do in one day.
4. Postagram postcards
Not a fan of digital invitations but don't have time to write and send cards? Then you need to download this wedding app now. It's called Postagram postcards and it lets you design your wedding invitations and send them to your guests by regular mail!But there's also an option for sending them electronically by e-mail, Facebook or Twitter, with the peace of mind that comes from knowing that they've reached their destination. Welcome to the e-wedding world!J
5. Wedding party
Even if you hire a professional to take photos and film your wedding, there's nothing like the spur-of-the-moment photos you take with your family and friends on your special day. Download the Wedding Party app to collect and share all the photos of your wedding day with loved ones.
Once the planning is done, it's time to enjoy! And what could be better than holding the most important event of your life in the Caribbean? In addition to these five wedding apps, the wedding coordinator service offered by Barceló Bávaro Palace in Punta Cana is the best way to ensure your wedding day runs smoothly from start to finish, until the very last guest has decided to call it a day. Choose from one of the six themed wedding packages offered by Barceló Bávaro Palace or create your own customized package with the help of their expert advisers.