A Trendy Life fell in love with Lanzarote
The fashion blogger Rebeca Labara travelled to Lanzarote to enjoy one of the best experiences under the Canary Islands sun at the Barceló Teguise Beach hotel.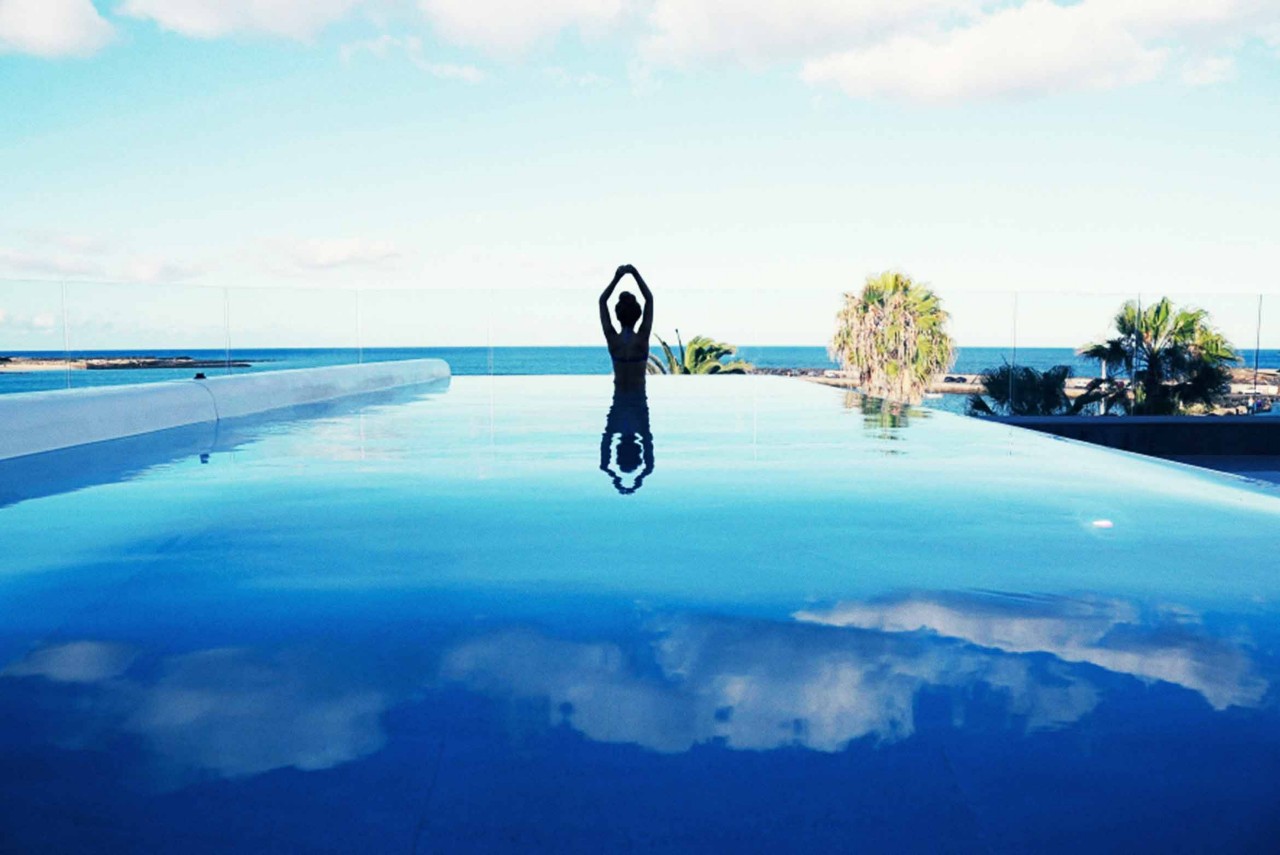 As it does with everyone, Lanzarote seduced her with its natural charm. After a trip to this island, the fashion and lifestyle blogger A Trendy Life is counting down the days to visit the region again and find herself. We share her experience.
A Trendy Life and her trip to the island of Lanzarote
Rebeca Labara is known on social media as A Trendy Life, the name used to launch her lifestyle blog eight years ago. Specialised in communication, public relations and protocol, she is passionate about fashion and travel, and since her recent trip to Lanzarote, she is also a huge fan of the island. "I can't wait to plan another getaway to Lanzarote so I may continue enjoying the island and discover all its hidden charms!" she notes.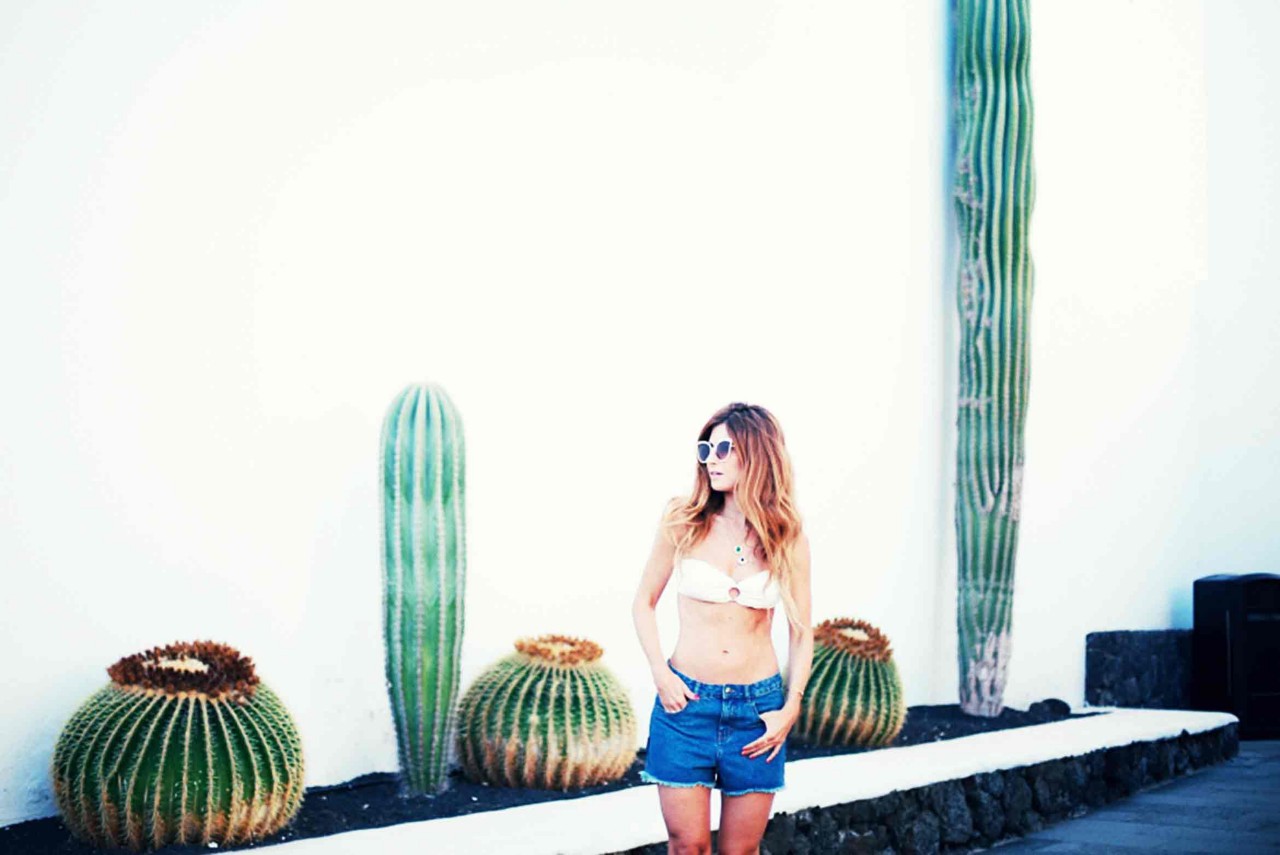 Lanzarote is one of those places that takes anyone's breath away. It's impossible to not fall at its feet and be swept away by all the unique, bucolic and even lunar landscapes such as La Geria, Timanfaya and Famara Beach. The Barceló Teguise Beach hotel, located on Costa Teguise in the eastern side of the island, is where the influencer stayed while she enjoyed a few days off in the heart of this Canary Islands paradise. Surrounded by cactus plants and one-of-a-kind vegetation, in this peaceful oasis it is impossible not to find yourself and forget about life back home in the city, with its everyday duties and stress. At this destination, silence takes over to create an atmosphere that the blogger defines as "a true delicacy".
Getting to know the local culture and customs of the places she visits is another reason why A Trendy Life loves to travel. Accompanied by her partner, the pair explored the island in search of extraordinary corners, despite the fact that they fell in love with the hotel facilities the moment they set foot inside the establishment."
Once you see it in person, you just want to stay there and enjoy everything it has to offer because it is absolutely amazing, with its enormous pool that is perfect for swimming or the peaceful sundeck area. Also, since Lanzarote is a popular training destination for triathletes, Yago was completely thrilled," the blogger pointed out.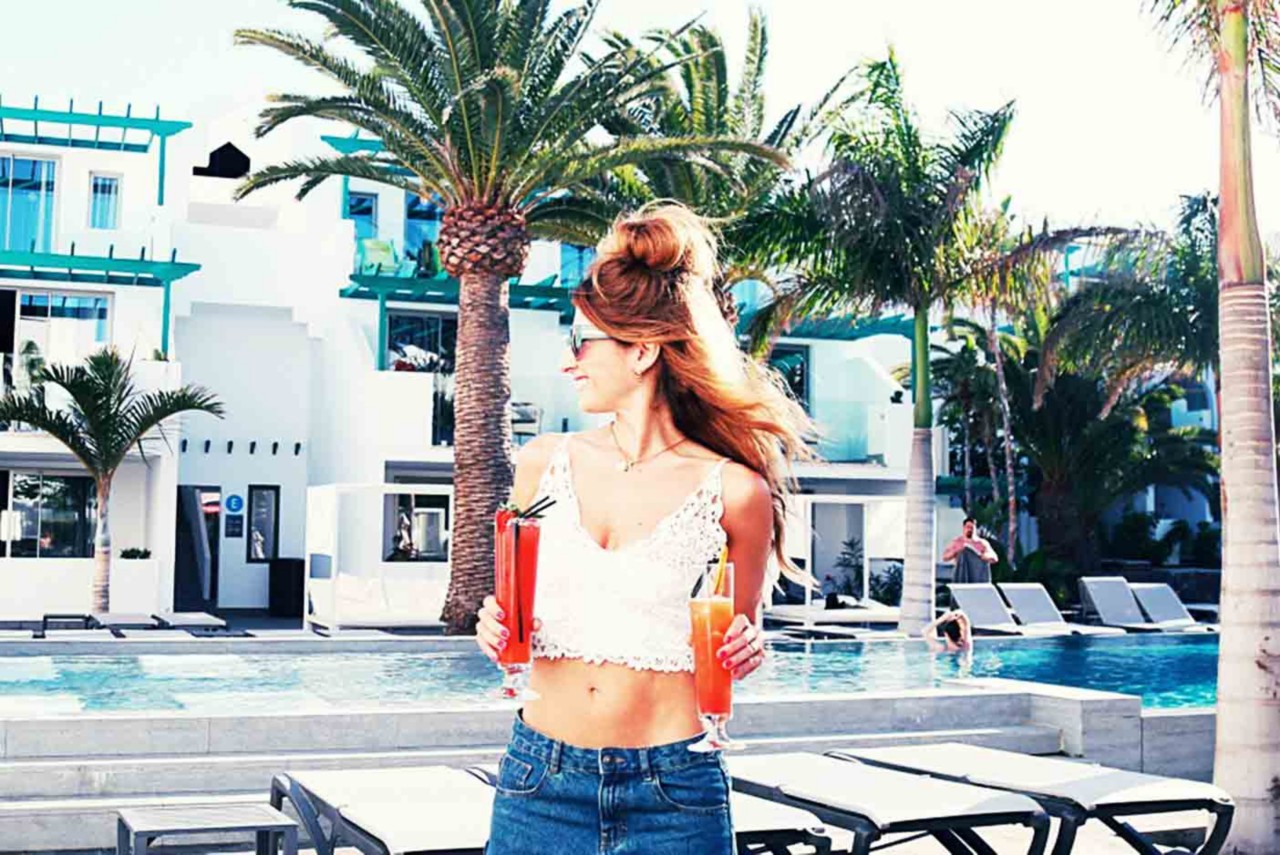 In addition to exploring every last corner of the island and the hotel, the couple also feasted on the local cuisine: "You know that eating is one of my greatest pleasures. Breakfast is one of my favourite times of the day, and even more so since I've been eating healthy. I love Japanese food and the Canary Islands cuisine, and I gave in to all my cravings!" the influencer admitted as she laughed.
A Trendy Life made the most of her holiday to enjoy a room with a giant hot tub on the terrace and unbeatable views: "Every day was like a party and people would get decked out. We would then go and have a drink or coffee at one of the hotel bars, where the service was absolutely amazing."
A trip to Lanzarote is memorable for anyone who visits this gorgeous island. And everyone comes back.
Also read: Josie's Andalusian utopia