The best things to do in Riviera Maya this fall
Summer may be coming to a close — but the fun is just beginning in the Riviera Maya. Discover great things to do in Riviera Maya.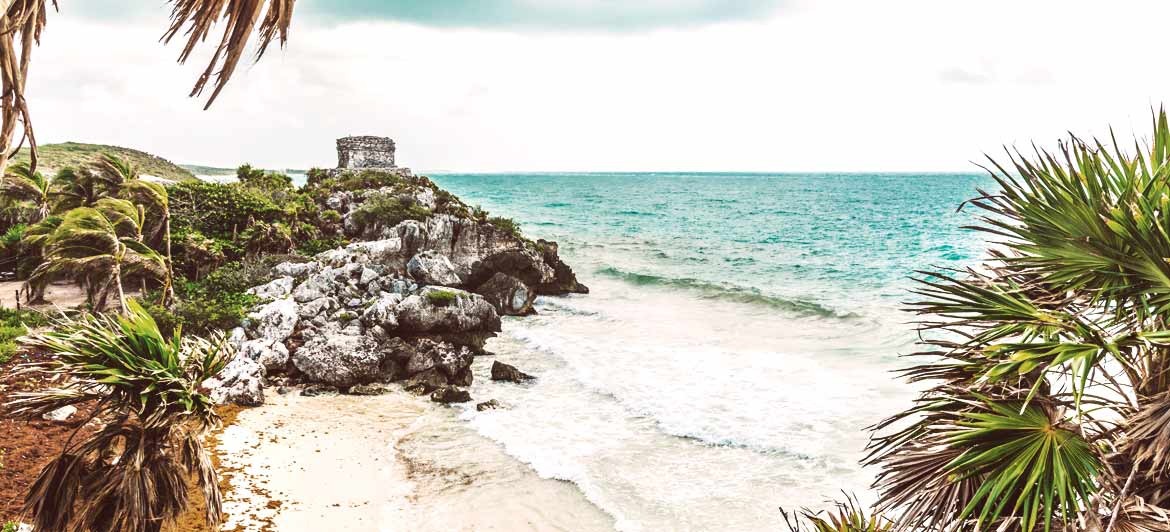 Summer may be coming to a close — but the fun is just beginning in the Riviera Maya. Here, you'll find exciting festivals and events, outdoor adventure, Mayan history, authentic Mexican culture and cuisine, and unforgettable attractions, all framed by spectacular Mexican Caribbean scenery. During your stay at the During your all inclusive Riviera Maya fall getaway at Barceló Maya Grand Resort, Royal Hideaway Playacar or Occidental at Xcaret Destination, discover these great things to do in Riviera Maya.
Immerse yourself in Riviera Maya history
Riviera Maya is steeped in history, from the beautiful oceanfront ruins of Tulum to the ancient grandeur of Chichen Itza. If you love uncovering the riches of the past, this is the destination for you! During a Riviera Maya fall getaway, there is an incredible event to experience at Chichen Itza, which was one of the Mayan civilization's largest and most important city centers. Right around the first day of fall, the setting sun casts a shadow upon the iconic Pyramid of Kukulcan (or Kukulkan) that creates the illusion of an enormous snake slithering down the staircase. The shadow then meets up with a sizable stone serpent head at the foot of the pyramid. It's truly a once-in-a-lifetime experience to see this ancient ritual take place. And today, the occasion is marked by a fun festival, with light shows, live music, and traditional food and drink. Discover more Mayan attractions in the Riviera Maya.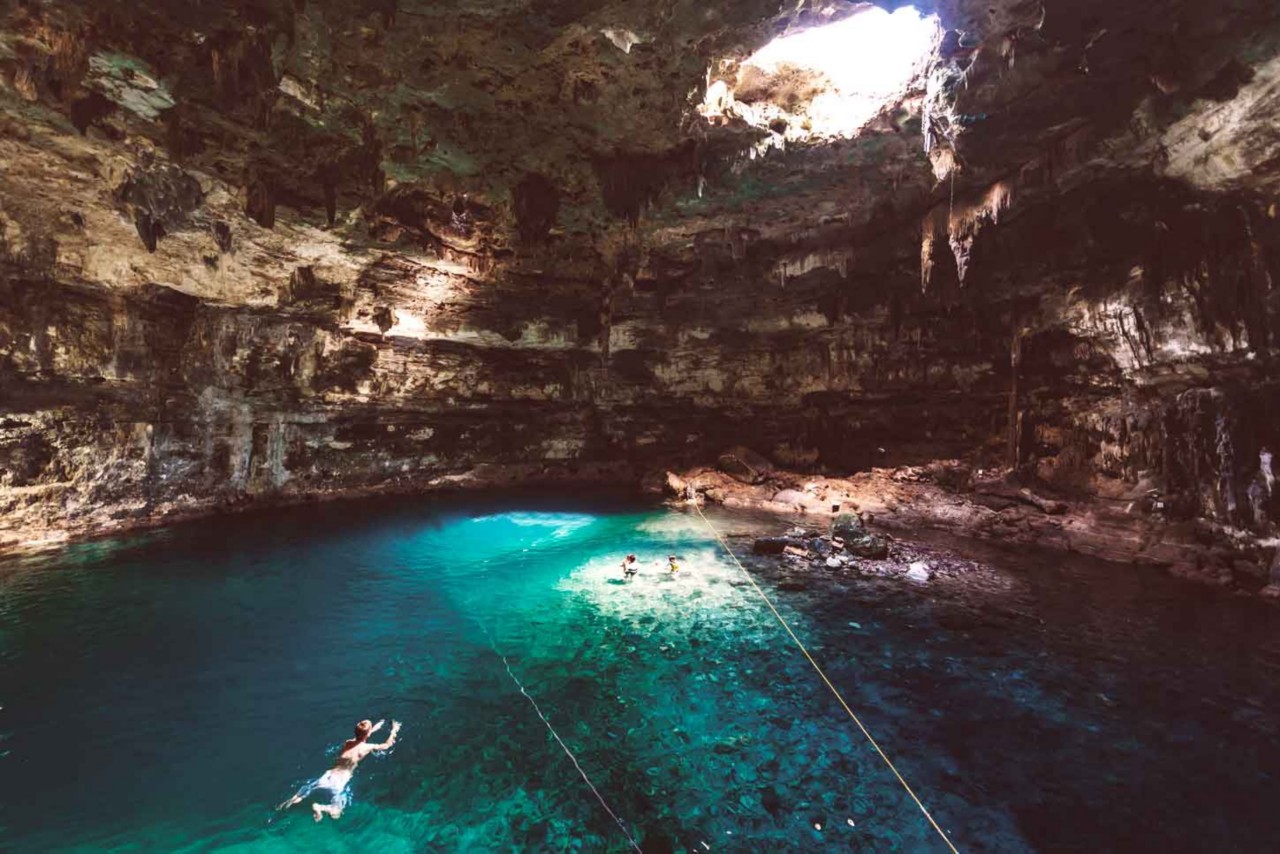 Cenotes are not to be missed any time of year. But fall is perfect with less crowds and even more beautiful waters. These natural water wells are found inside grottoes that have been eroded by rain or underground currents. A cenote experience is one of the best things to do in Riviera Maya during the fall. The water during the season is even more clear than other ties of year.
One of the most famous Riviera Maya cenotes, Chac Mool, is just 20 minutes from Playa el Carmen. Rated a medium difficulty for scuba diving and a with a maximum depth of 42.7 feet, Chac Mool is renowned for its fossils, stunning stalactites and shimmering light.
Kantun-Chi (which translates to "yellow stone mouth" in Mayan), also located in Playa del Carmen, is an ecological park that invites guests to swim in the cool water of its cenote and explore its amazing cave.
Aktun-Chen, located near the historic Mayan city of Tulum, is another Riviera Maya eco-park that offers 400 acres of untouched tropical jungle. Here, you'll find swimming holes that boast crystal-clear water and otherworldly subterranean landscapes.
Learn more about Riviera Maya cenotes.
Riviera Maya Jazz Festival
For music lovers, it doesn't get any better than this fall Riviera Maya festival. The long-running event offers three nights of the world's greatest jazz, pop and international performers in an incomparable Playa del Carmen setting. This year, the Riviera Maya Jazz Festival returns Nov. 28-30, 2019. One of the best Playa del Carmen concerts and one of the best music festivals in Mexico, it takes place annually on Mamitas Beach. If you're a fan of outdoor music festivals, it's one of the region's most unforgettable experiences. Stay tuned for the lineup announcements for the 2019 Riviera Maya Jazz Festival lineup!
The endless summer isn't just a dream on Riviera Maya beaches. Fall is still a great time to put your toes in the sand and enjoy the turquoise waters of the Caribbean Sea. There are endless beautiful stretches of sand to be found here.
Puerto Morelos: Puerto Morelos is a quintessential Riviera Maya beach town – laid-back and chilled out. The beach here features crystal clear waters (great for snorkeling), pristine sands and fewer crowds than other beaches in the area
Akumal: Akumal, located between Tulum and Playa del Carmen, is a haven for nesting sea turtles. Between May and November every year, hundreds of these majestic creatures come to Akumal to lay eggs.
Playa Azul: Just steps from Barceló Maya Grand Resort, Playa Azul is a 1.2-mile slice of pure Riviera Maya paradise. Remember the sunscreen – you're going to want to spend a lot of time on the sand! Riviera Maya beaches don't get much better than this.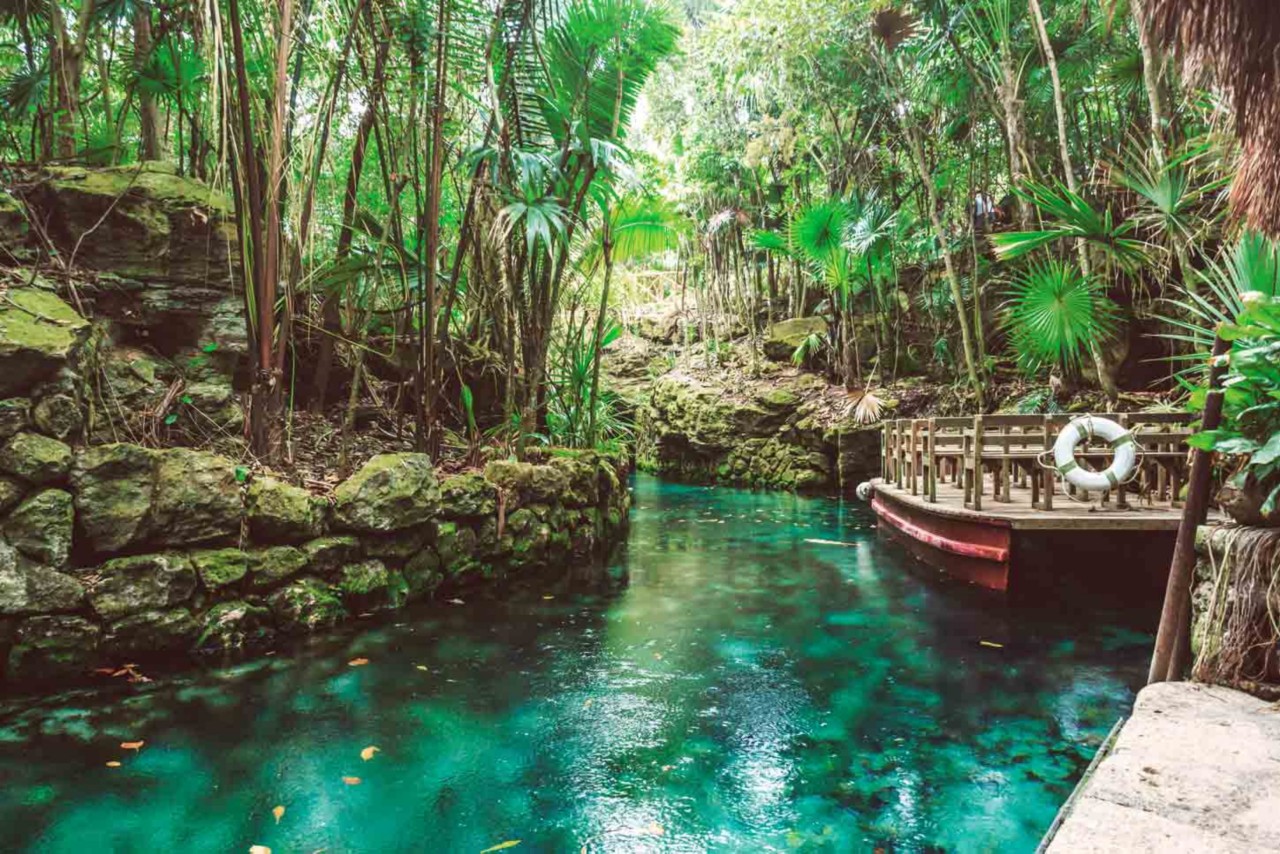 Discover exciting eco-adventures
During your fall getaway, enjoy educational experiences in Riviera Maya that will leave all ages with a greater appreciation of the region's natural attractions.
Located adjacent to Occidental at Xcaret Destination, Xcaret Eco-Park offers endless Riviera Maya fun. Swim in underground rivers, explore a teeming jungle, and descend into mysterious caves. Walk amidst hundreds of fluttering, colorful creatures in the Butterfly Pavilion, and get up-close-and-personal with deer, jaguar and exotic birds. You can also learn all about Mayan culture during traditional ceremonies that bring the past to life. It's all waiting at Xcaret.
The Sian Ka'an Biosphere is a truly amazing spot. A UNESCO World Heritage Site, it spans 1.3 million acres of tropical jungles, forests and waterways. What can you do at Sian Ka'an? The better question is "what can't you do at Sian Ka'an?" Here, you can encounter such wildlife as jaguars, pumas, and spider monkeys. You can take a scenic journey on the Ancient Mayan Route, a river boat ride that travels along an ancient Mayan trade route. You can snorkel amidst gorgeous coral reefs. Let your sense of adventure be your guide!
Discover more things to do in Riviera Maya, including day trips and eco-adventures
.