7 of the best travel apps for your Barceló vacation
Before your next all inclusive vacation with Barceló Hotel Group, download a few of the best travel apps. The best travel apps can transform your vacation.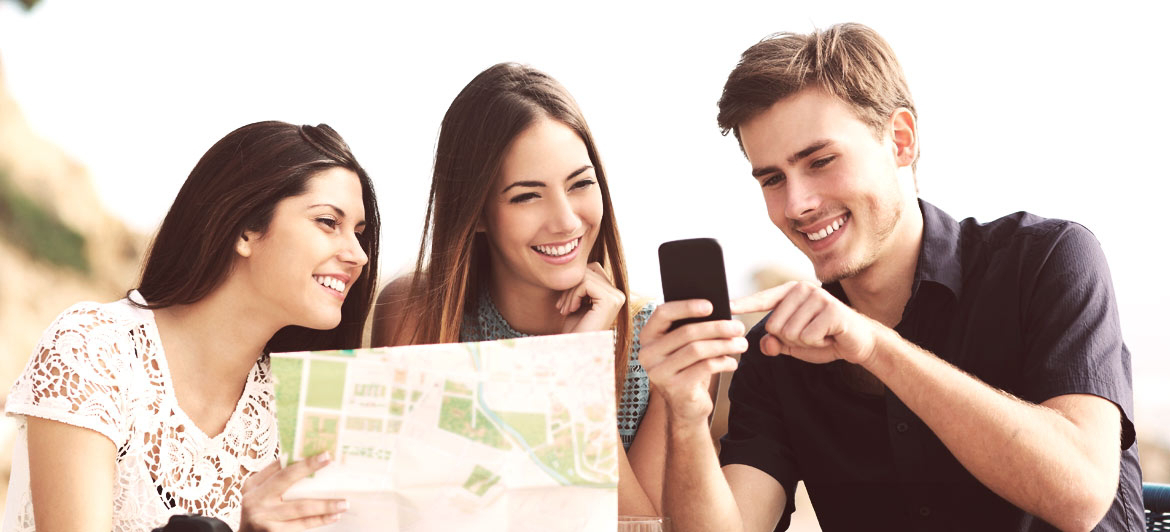 The best travel apps can transform your vacation. Whether it's finding your way around an unfamiliar city or finding peace of mind while you're in a busy airport, travel apps will ensure that your next adventure goes smoothly. Before your next all inclusive vacation with Barceló Hotel Group, download a few of the best travel apps.
Download it: calm.com
Reduction of anxiety and stress. Promotion of emotional health. Enhancement self-awareness. These are just a few of the benefits of meditation. Now, what if you could get all of those benefits (and more) delivered straight to your earbuds? That's what Calm, one of the best travel apps, aims to deliver. The app gives you access to more than 100 guided meditation sessions. Each one is designed to reduce anxiety and stress – feelings that travel can sometimes induce (at least before you reach your final relaxing Barceló destination). New to meditation? No problem. There are plenty of Calm sessions that are made for beginners. Inner peace is within reach!
Travel app tip: Calm also offers "Sleep Stories" – they're kind of like grown-up bedtime stories. These soothing tales are read by well-known voices (Matthew McConaughey, Steve Fry and many more) to help you unwind and fall into a deep sleep each evening.
Download it: tripit.com
Planning a trip is exciting. But it can also be overwhelming. Don't worry – TripIt is here to help. This organization app puts all your plans at your fingertips, whenever you need them. Just download TripIt and forward all your confirmation emails (car rentals, hotel reservations, flight confirmations) to plans@tripit.com. The app will develop an all-in-one master itinerary, customized for you vacation. Even better you can easily share your plans with friends and family, for maximum coordination.
Travel app tip: You can set up reminders for all aspects of your trip via TripIt, so that you don't miss a thing.
Download it: 10percenthappier.com
Looking for a good way to increase your happiness? There's an easy answer. Get more sleep. Sleep reduces stress, reduces inflammation, makes you more alert – and much more. Of course, when you're sleeping in hotel beds (even Barceló's extremely comfy beds), a good night's sleep can be tough. 10% Happier's sleep meditations will help you quiet your mind at the end of a long, busy day of travel. You'll wake up feeling refreshed and rejuvenated – and ready for your Barceló adventure.
Travel app tip: Apps are all the rage these days. But good old fashioned books are still around, too. 10% Happier's co-founder Dan Harris (you may have seen him on ABC's Nightline) has written 10% Happier, a book filled with insight on how to lead a happier, more fulfilled life. A perfect beach read!
Download it: rome2rio.com
Whether you're visiting a destination for the first time or the 10th time, the best travel apps can help you find your way to new experiences and adventures. Rome2Rio is an extremely easy-to-use app that searches any city, town, landmark, attraction or address across the globe, providing you with thousands of multi-modal routes to easily get you from A to B. Trains, planes, automobiles and much more … Rome2Rio has you covered, no matter where you are. A few quick Rome2Rio stats: the app draws from a database of 102 train lines, 677,000 bus routes, 12,000 ferries and 53,000 flight paths. No matter where you find yourself, you can rely on Rome2Rio to guide you to excitement with ease.
Travel app tip: Rome2Rio also lets you view journey times, prices and all your different transport choices in one convenient place, along with accommodation search and booking options.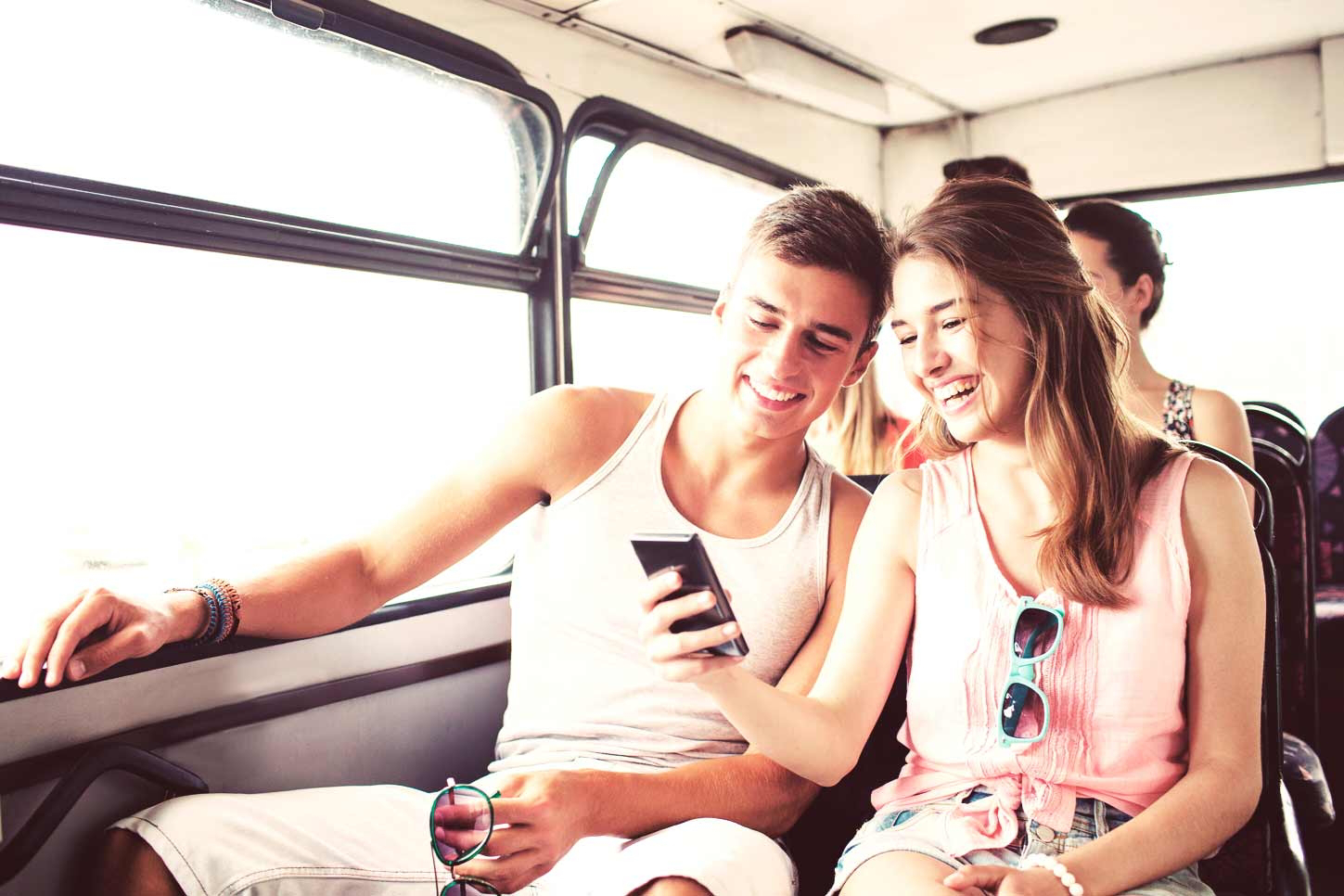 Download it: tripadvisor.com
Who do you trust when it comes to travel recommendations? Most of us would say friends and families. But what if you had millions of friends who could give you the insider travel tips you're craving? That's kind of what TripAdvisor is. TripAdvisor is the world's largest travel platform. The app lets you browse more than 795 million user reviews and opinions of more than eight million accommodations, restaurants, attractions, airlines and cruises. Reliable, honest and detailed, TripAdvisor is the ultimate travel companion.
Travel app tip: Don't just use TripAdvisor. Contribute to TripAdvisor! The reviews of your experiences will help other users, as well as let business owners know how they can enhance their offerings.
Download it: waze.com
If you're planning on driving during your vacation, Waze is one of the best travel apps to download. Waze helps riders and drivers get where they're going—faster, smoother, safer, and happier—while working to beat traffic. A global community of more than 115 million people, the app can give you real-time live navigation of highways and roads.
Travel app tip: Waze Carpool is a fresh way to share the road and the costs. Choose to drive or ride, and match with people based on route and time of day.
Before your trip, download some of the best travel apps. You won't regret it.