Best Caribbean hideaways for August Bank Holiday 2018
Keen to escape the UK festival season this August? Check out the hottest Caribbean hideaways for the ultimate summer retreat.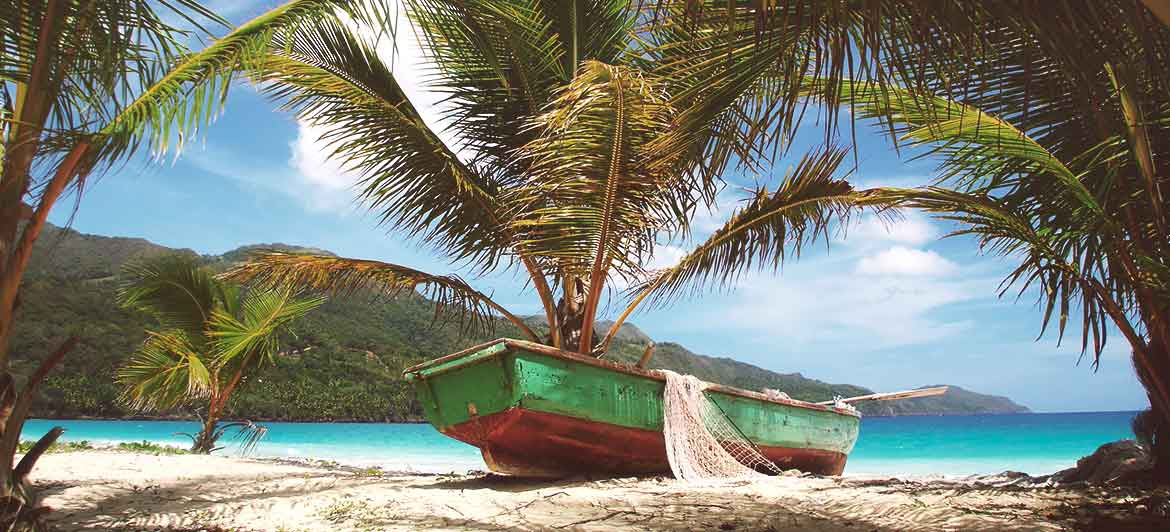 With the UK heatwave sweeping the nation this summer 2018, not everyone will be in the mood for the festivals and carnivals that take over the parks and streets during August and over the August Bank Holiday weekend.
Notting Hill Carnival returns to London over the UK Bank Holiday weekend between 25-27 August, where thousands will gather to celebrate Europe's largest street festival. Reading Festival, Leeds Festival, Creamfields, V Festival and Eastern Electrics Festival are also amongst the hottest festivals among August's line-up.
If you're keen to escape the manic crowds, then the Caribbean is the perfect destination for rest and tranquillity. Located near the equator, the Caribbean has a tropical climate with warm, sunny weather all year round. Although it can be wet at this time of year, showers are usually short and sharp, so the rain won't ruin your getaway.
Check out our round-up of the top Caribbean hideaways and enjoy the ultimate retreat this August. 
The Dominican Republic
Fancy spending summer in paradise? The Dominican Republic is the perfect spot where you can escape the UK festival season and unwind in utter tranquillity. The Dominican Republic is home to 1,300 kilometres of glistening coastline with crystal-clear waters, soft golden sands and soaring palm trees. If you're looking for your own private haven, then head to the incredible secluded stretches that the Dominican Republic has to offer. 
Playa Rincon
On the Samana Peninsula lies the iridescent blue Playa Rincon bay, boasting a pristine white stretch that runs for nearly three miles. Although this is one of the most famous beach destinations in the Dominican Republic, it remains uncrowded as it is harder for tourists to reach. The bumpy road means four-wheel-drive access or a boat from nearby Las Galeras are the best options. Sun loungers, kayaks and snorkel equipment are available to rent, and you'll also spot a few restaurants to the west end of the stretch. The opposite end of the beach is even more secluded due to the lack of facilities, where you can listen to the waves crash into the cliffs and surround yourself with sea grapes and coconut palms. 
Bahia de las Aguilas
Bahia de las Aguilas lies in the province of Pedernales in the southern end of the border between the Dominican Republic and Haiti, far away from the busier tourist resorts. This beautiful five-mile stretch is one of the most isolated beaches in the entire Caribbean, with no hotels, shops or restaurants in sight. Bahia de las Aguilas truly is nature at its best, offering crystalline transparent waters. Take an idyllic stroll along the sands, where you will be accompanied by turtles and flocks of flamingos.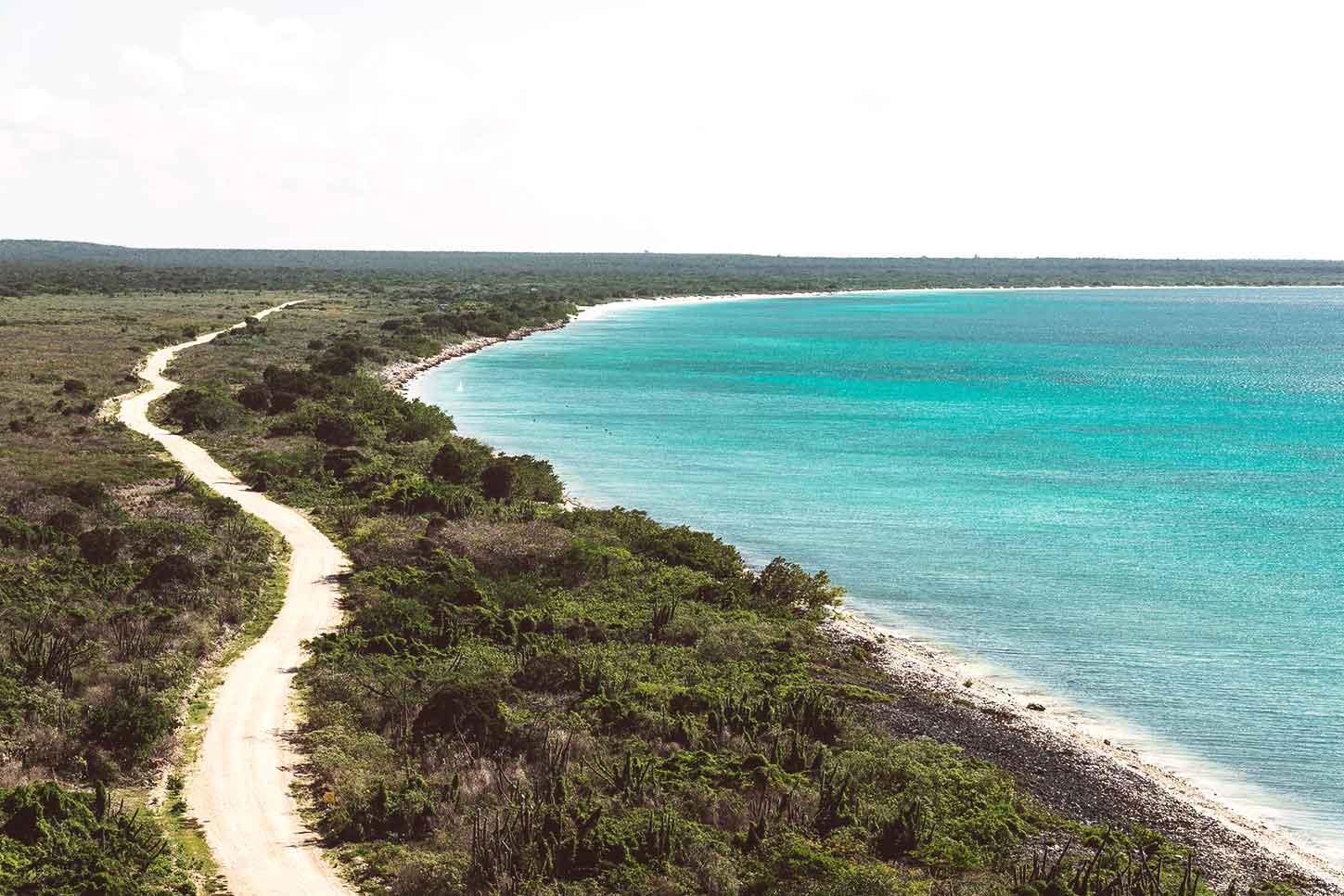 Where to stay?
Check yourself into paradise at the renowned Barceló Bavaro Palace, where rest and relaxation awaits you. The hotel lies just a few steps away from one of the 10 best beaches in the world, Bavaro Beach, Punta Cana, and is protected by a coral reef that offers calm waters for swimming.
The hotel boasts four swimming pools where hammocks, waterfalls, and sun beds are the perfect place to unwind. Foodies will be spoilt for choice with 11 speciality restaurants to choose from, each of which offers a unique dining experience. Treat yourself to one of the exclusive spa treatments in the hotel's spectacular U-Spa, or take a dip in the steam baths, thermal pools or hot tubs. 
Mexico
Mexico is famous for its delicious selection of beaches, bustling nightlife and exquisite cuisine, and it its natural treasures also never fail to impress. Forget crowding in the tourist traps and head to these must-see attractions for a once in a lifetime experience. 
Swim in the cenotes
No getaway to Mexico's popular Riviera Maya is complete without cave diving in the cenotes which are underwater caves that are common all over the Yucatan Peninsula and one of Mexico's most mesmerising natural beauties. Indulge in a magical experience and revel in the crystal lagoons surrounded by stalagmites and stalactites. Pop on a snorkelling mask and admire the beautiful marine life around you, where multi-coloured fish, turtles and moray eels are just a few of the wonderful species you will see.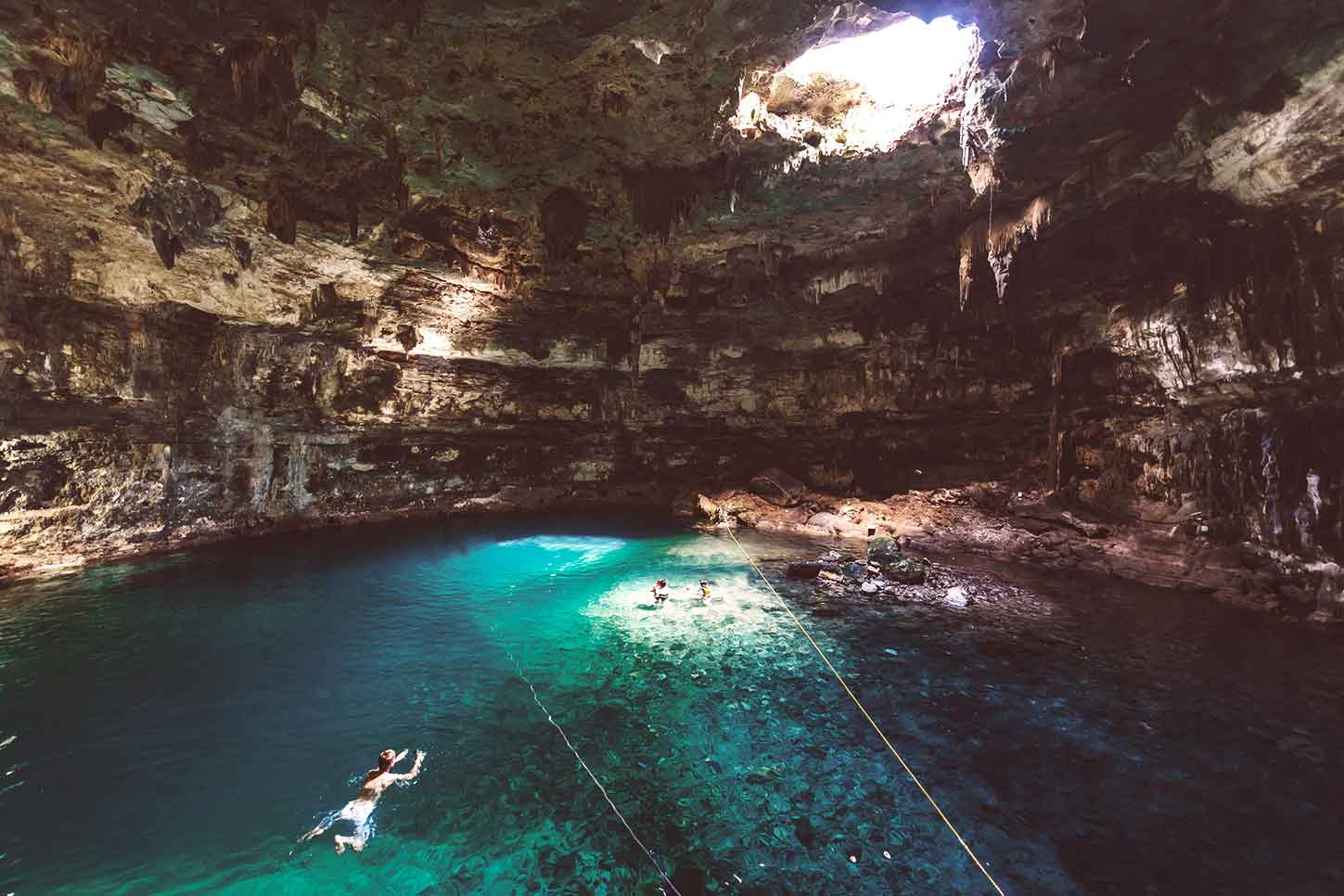 Hire a catamaran
Set sail on the Caribbean Sea on a Catamaran and enjoy the stunning surroundings that Mexico has to offer. Cruise along the idyllic Riviera Maya coastline while you sip on champagne and experience unforgettably beautiful sunset. Some boat hire companies even offer a stop off at a secluded white sand beach, where you can relish in a gourmet four-course meal, including lobster and steak. 
Where to stay?
The Royal Hideaway Playacar adults-only resort is located on an idyllic white sandy beach on the Riviera Maya and offers an exclusive, all-inclusive and adults only experience near key areas such as Playa del Carmen. 201 magnificent rooms provide a luxury stay surrounded by lush gardens, with six restaurants serving international cuisine with à la carte options. This magnificent all-inclusive hotel also has luxury facilities, particularly its six pools, the spa and gym, as well as an endless range of sports.  
Cuba
Escape to Caribbean heaven and treat yourself to the ultimate getaway in Cuba. The largest Caribbean island, Cuba has plenty on offer, from stunning beaches to hidden wonders. Varadero is Cuba's most popular tourist destination, with endless sights to explore. 
Varadero Beach
Spanning 20 kilometres along the Peninsula de Hicacos lies one of the Caribbean's best beaches, Varadero Beach. Crystal clear seas provide the perfect playground for scuba diving, sailing, snorkelling and swimming, or you can take a stroll along the sugary white sands and admire the natural beauty that surrounds you. 
Parque Josone
Parque Josone is a peaceful oasis in the heart of Varadero. This public park is home to outstanding landscaped gardens, with pedal boat and rowboat rentals available if you fancy exploring the stunning lake. Admire the bobbing ducks, resident geese and atmospheric eateries, and cool off in the public swimming pool.  This lush parkland is a must-visit in Cuba and is the perfect way to unwind and reflect.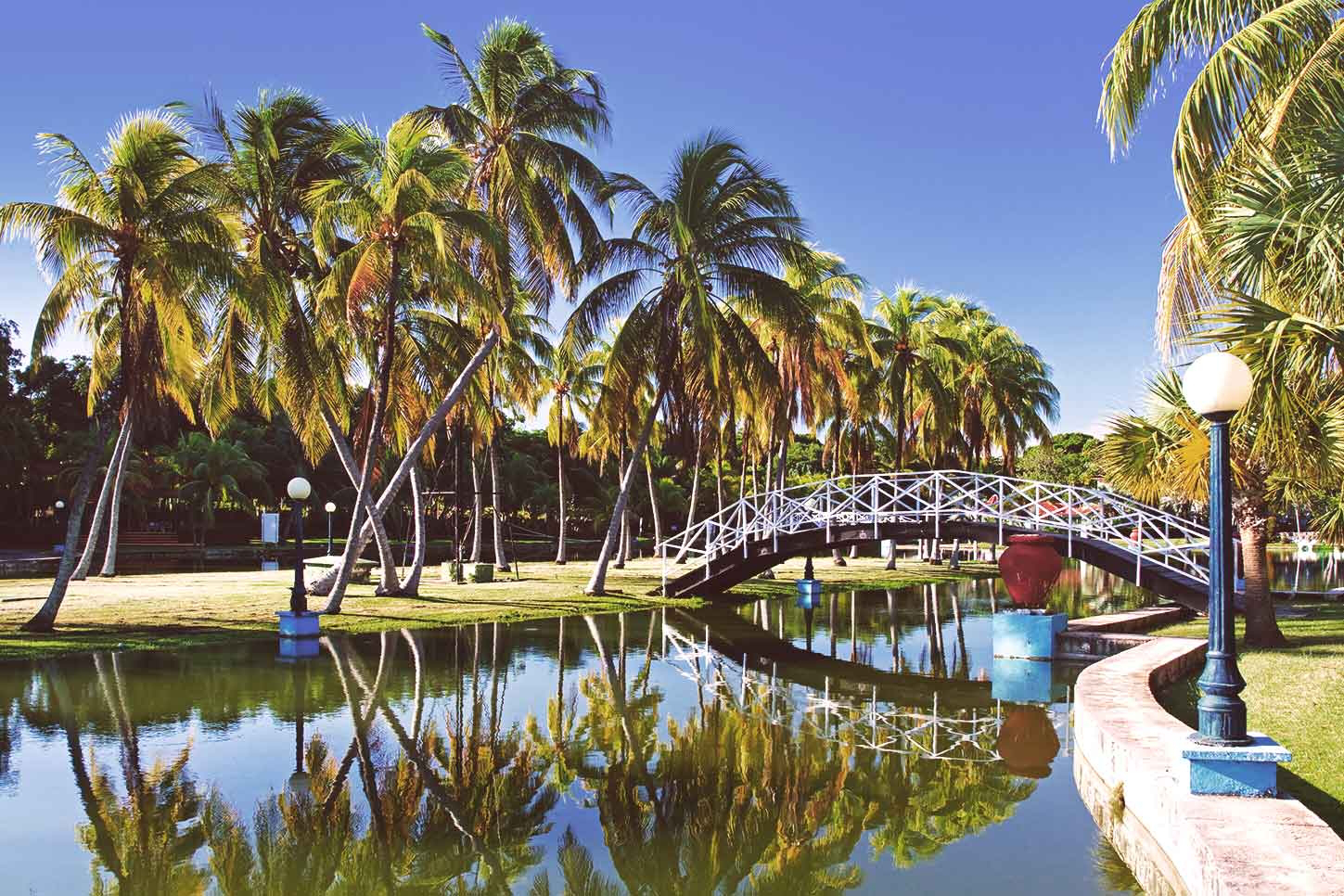 Where to stay?
Barceló Solymar is located on the renowned Varadero beach, surrounded by 12 miles of fine white sand and crystalline waters. The complex is surrounded by lush tropical gardens and features three swimming pools, daily and nightly entertainment, and a broad variety of sports and leisure activities. It also offers an extensive culinary selection to savour the best of international cuisine. If you prefer, you can try both typical local dishes and international cuisine, as the complex has five à la carte restaurants: Italian, Seafood, Mexican, Spanish and Oriental.