Champions League Final 2019 weekend: Things to do in Madrid
The Champions League Final in Madrid is the perfect opportunity for a trip. Make the most of your visit to Madrid for Champions League Final 2019.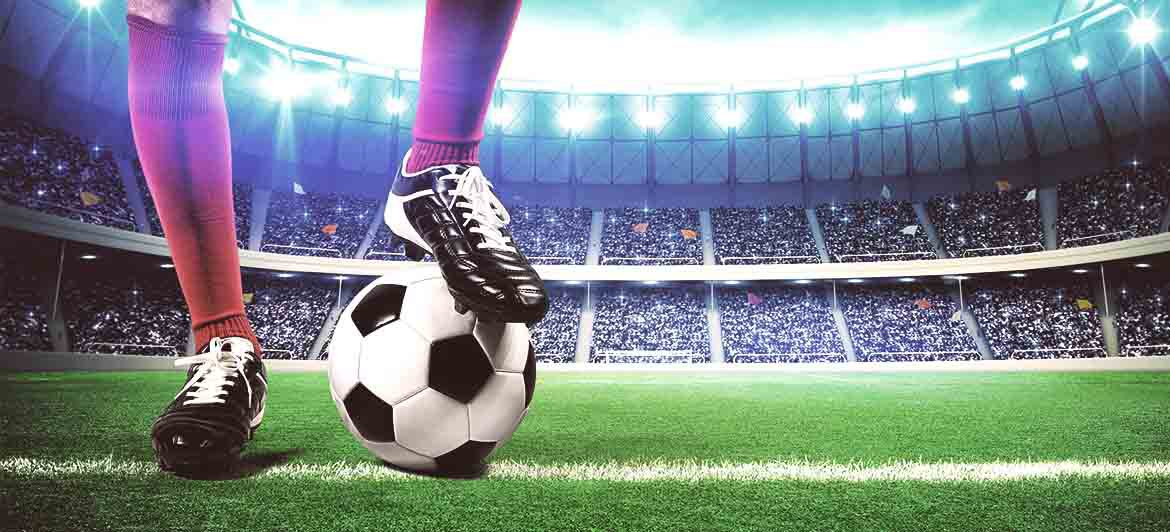 It's happening. The UEFA Champions League Final 2019 is going to be played between two English teams, Tottenham Hotspur and Liverpool.
Where's the Champions League final being held? The action's all happening in Madrid. The Champions League final stadium is the Wanda Metropolitano, home of Atletico Madrid, and it all kicks off at 9 pm on Saturday 1st June.
But you probably already knew all that. You may have even already got your hands on some tickets. What you're probably still wondering, however, is how you can make the most of your trip to see the 2019 Champions League final.
The Spanish capital is an incredible city, so why not use the excuse of going to the match to enjoy a whole weekend in Madrid, discovering its history, culture and, of course, its legendary bar scene?
Embrace spontaneity and make a weekend of it, all focused around the Champions League final 2019, but with a chance to kick back and enjoy this capital city, treating yourself to a stay at one of the best hotels in Madrid.
Read on for a few of our suggestions for things to do in the city when you're not watching the football, along with a few tips to help you decide where to stay in Madrid.
Things to do in Madrid during the Champions League Final 2019 weekend
If you're coming in for the football, chances are you'll only have about 48 hours in Madrid to make the most of. There's so much to see in this city that you'll have to come back another time, but a weekend is a great opportunity to get a taste for it.
Here are the things we think you should be prioritising during the Champions League final 2019 weekend.
1. Wondering what to do in Madrid? Start things off with chocolate con churros
The phrase 'breakfast of champions' has never been more appropriate. Whether you need plenty of energy for your football-focused mini holiday in Madrid or you're feeling a little delicate after a few too many cold cervezas, we know the perfect way for you to start your day.
Visit one of Madrid's many famous churrerías and order a portion of churros, with a mug of the thick chocolate that traditionally goes with it. It's a delicious combination and is the perfect way to get set up for a long day.
2. Eating out in Madrid: it's all about the tapas
Staying with the culinary theme, you'll already know that Madrid is famous for its tapas culture. If you're here for a long weekend, then make it your mission to sample as many of Madrid's tapas as you can, in different areas of the city.
As you won't be in Madrid for long, tapas are a great way for you to get to try lots of different local dishes at one meal. By the end of the weekend, you could have eaten your way through the majority of Madrid's speciality dishes.
Dig into this guide for plenty of tips on the very best places to go for tapas in Madrid.
3. Places to visit in Madrid for a little peace and quiet: Parque del Retiro
As I'm sure you know, the Champions Legal Final 2019 itself is going to be pretty intense. It'll be thrilling, and probably nail-biting, but it sure won't be relaxing. So, if you need to wind down after all that tension, why not take a Sunday stroll in the Parque del Retiro?
These public gardens in the centre of Madrid are a beautiful, tranquil place to go for a wander and enjoy an ice cream. You could even take to the water by renting one of the charming rowing boats that bob around on the lake in the centre of the park.
The perfect contrast to the UEFA Champions League final on the Saturday evening.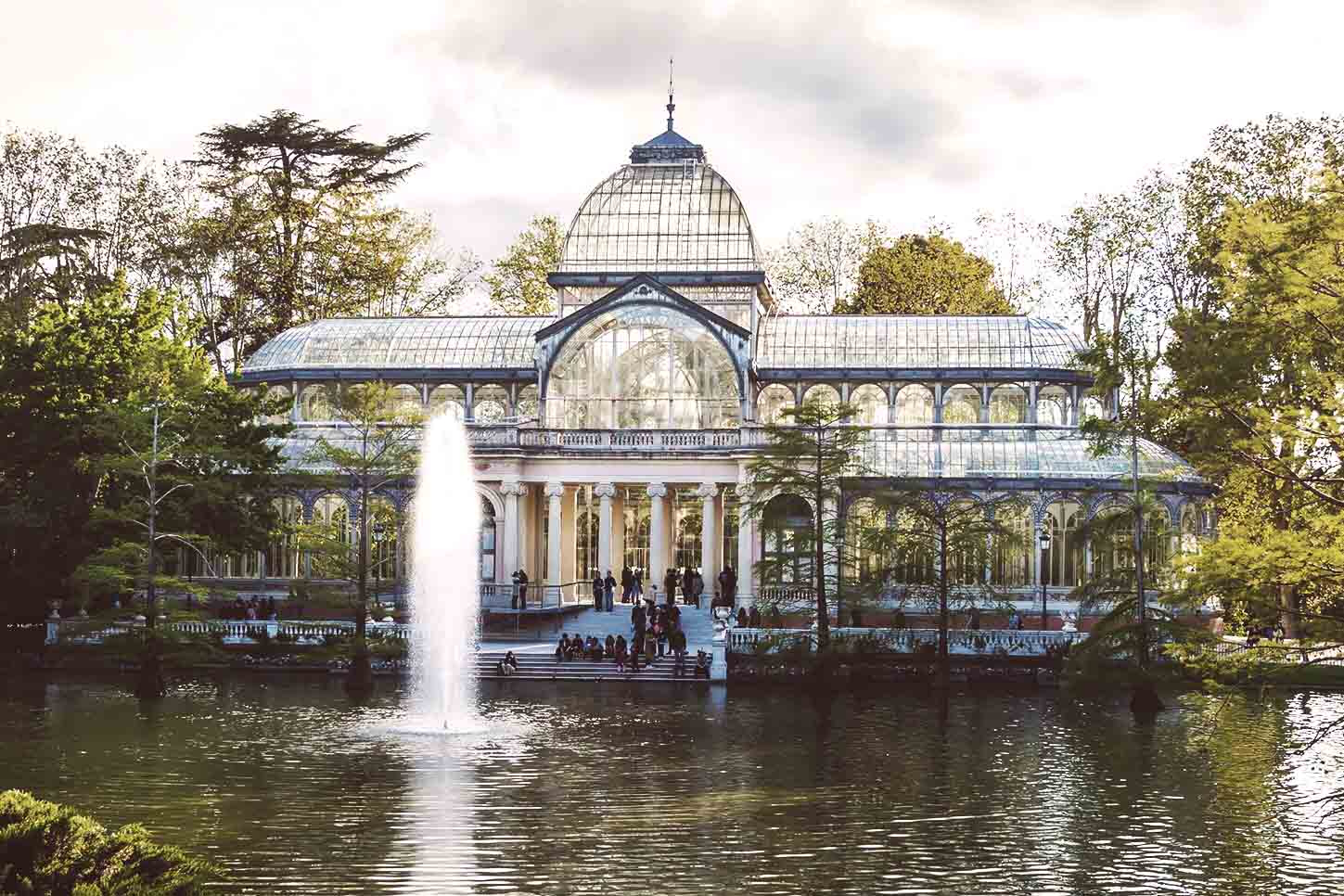 4. Cultural things to do in Madrid
You probably won't have time to fit more than one or two of these in, but Madrid has a huge amount to offer anyone who's interested in discovering the city's culture. Break up the football and tapas with a visit to one of the city's incredible monuments, museums and galleries.
We particularly recommend the Royal Palace, the Reina Sofia and the Prado. The Reina Sofia and the Prado both offer free entry at certain times on Sundays.
5. Things to see in Madrid: get lost in the city centre
Make sure that, when you're not at the Champions League final venue or scoffing tapas, you give yourself some time to wander the city centre. Madrid's two most famous and Instagram-worthy squares are the Plaza del Sol and the Plaza Mayor.
They're not too far away from each other, and you'll find plenty of other gems hidden away in the surrounding areas.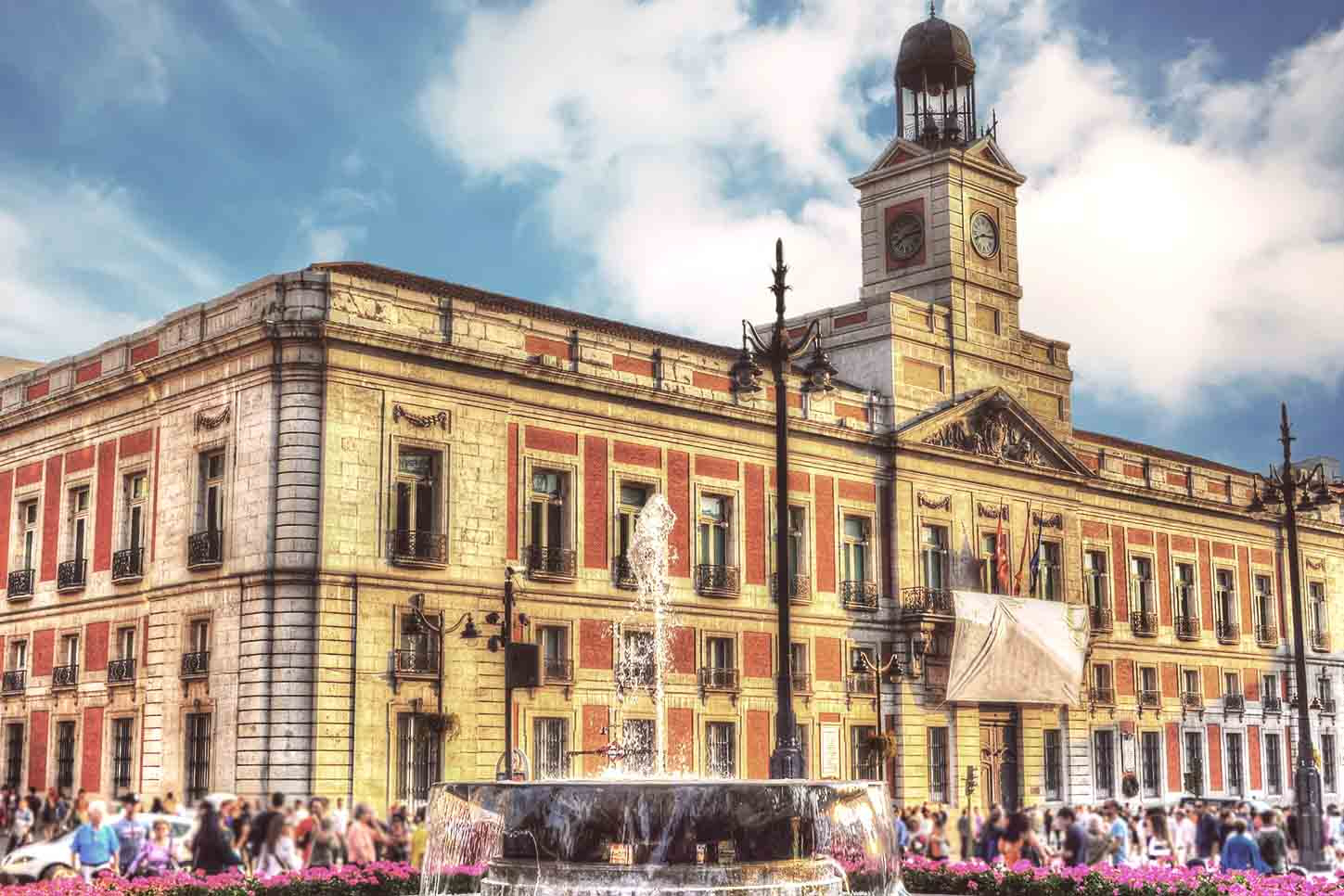 Champions League final hotels
Now you've got your tickets and you know all about what to do in Madrid during the Champions League Final 2019 weekend, the only thing left to sort out is where you'll be staying.
Barceló offers a range of hotels that are brilliantly located for the Wanda Metropolitano stadium and for accessing the wonders of the city centre, and cater to a range of budgets. Check them out and find the perfect hotel for your trip to watch the Champions League final.