Do you know what the best season to visit the Caribbean is?
If you want to avoid hurricanes and high temperatures, but would like to see all types of animals, here are the best dates for this trip.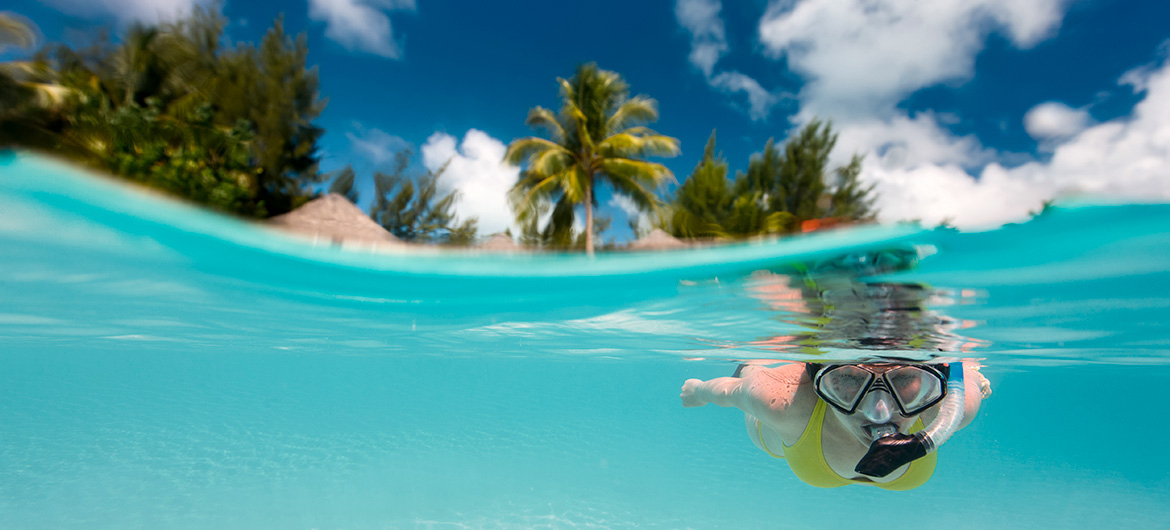 If you want to avoid hurricanes and high temperatures, but would like to see all types of animals, here are the best dates for this trip.
The best season to visit Caribbean destinations with good weather
In recent years, the Caribbean has become one of the most popular destinations for travelers who want to combine new cultures with idyllic beaches where they can enjoy long days of swimming and basking under the sun. This perfect vacation can only be interrupted by a weather phenomenon in the form of a downpour.
If you plan on travelling to a Caribbean destination and want to avoid hurricanes, high temperatures and rain, we explain the best months for the trip.
When to travel to the Caribbean
 When you think about the Caribbean, an image comes to mind of a typical landscape with tall palm trees, golden sand and crystal-clear water in which to enjoy temperatures of about 82 °F under an intense blue sky. This image can vary significantly, depending on whether you visit the Caribbean in January or in August.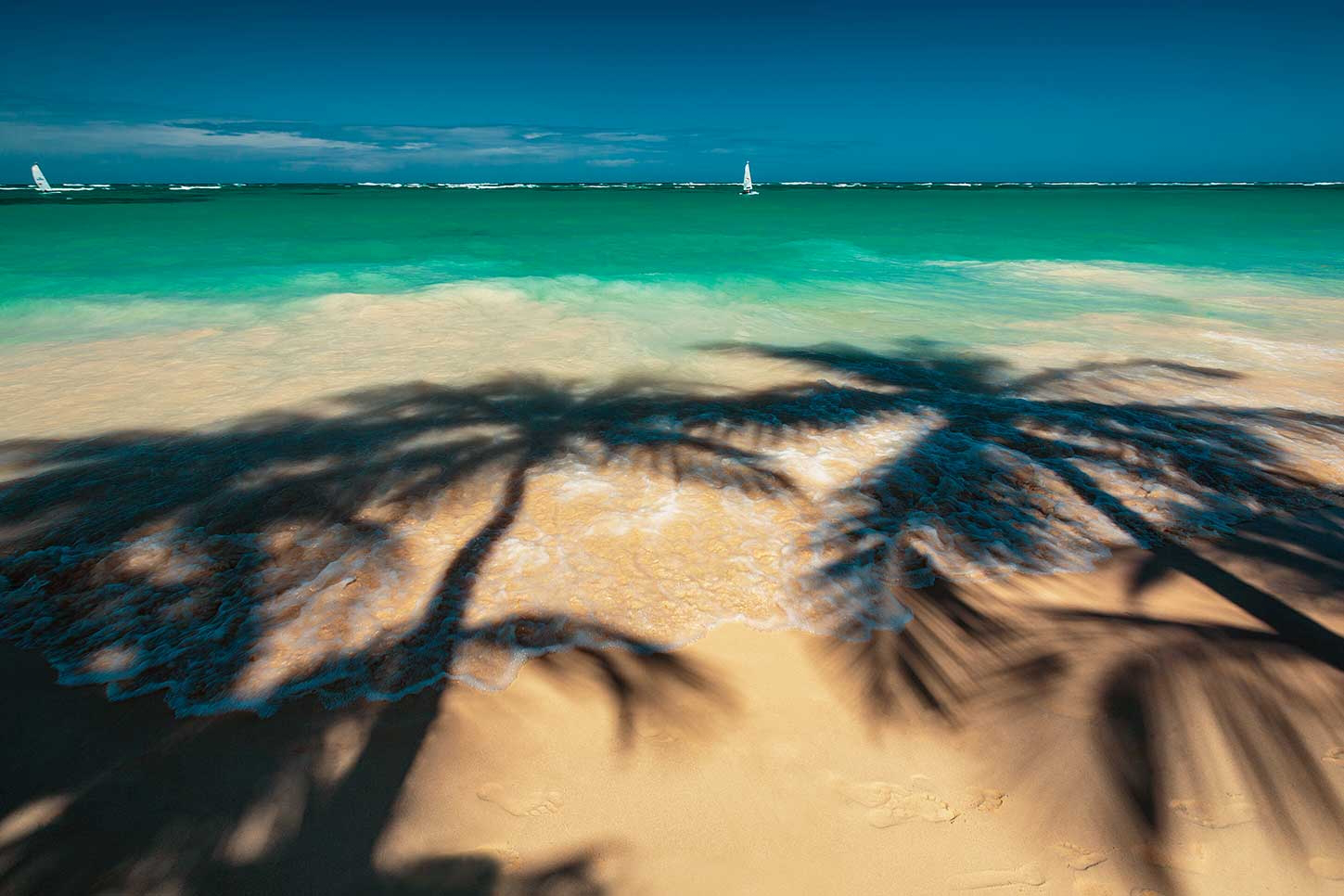 Overall, the best months for a trip to the Caribbean are December through May. Between June and November, rain tends to take center stage in the panoramic postcards of idyllic beaches, and so does the heat. This should definitely be taken into consideration when booking a vacation, especially if you plan on taking advantage of Cyber Monday deals.
Travel between December and May
From December through May is considered peak season in the region, especially for nearby countries, and this means that ticket prices can increase significantly. During this period, Caribbean nations boast excellent weather and temperatures of about 77 °F, which means that the sun is not excessively harsh, despite its presence throughout the day.
The Christmas holidays are a perfect time for a trip to Mexico, the Dominican Republic or Costa Rica, although this is also when the beaches are packed. The same applies to Spring Break, when many European and American nations celebrate Easter and the Caribbean becomes the most appealing alternative for a few days of sun and beaches after the cold winter months.
Travel between June and November
If you go between August and November, you could get caught in a hurricane since this natural phenomenon tends to hit regions like the Riviera Maya, Cuba and the Dominican Republic around these dates. However, strong cyclones are uncommon, so if your days off are set in stone and you feel like visiting one of these countries, go ahead and venture out to explore them. Also, when a hurricane forms, warnings are given far enough in advance so as to make preparations.
Airlines and travel agencies tend to offer special deals around these dates, so this is a great option for cheaper travel. However, try to avoid going from the end of August through September, when the probability of a hurricane increases, especially in the aforementioned countries and in the state of Florida.
It's odd for Panama, Costa Rica and Colombia to be affected by cyclones, although storms are more common between July and September. This shouldn't be an issue when traveling to one of these destinations because the storms pass through quickly, making it possible to make the most of the beach and water activities, so these are great alternatives for the low-season months.
If you prefer the guarantee of better weather, a cruise may be the perfect alternative because ships tend to alter their course if a storm approaches. Another option for playing it safe from inconvenient weather setbacks is to visit islands that are further south, such as Curaçao or Bonaire. Aruba is another favorite destination during the European summer and for people who want to combine a beach vacation with fun casinos where the Caribbean nights are a safe bet, although the possibility of a downpour always exists during this period.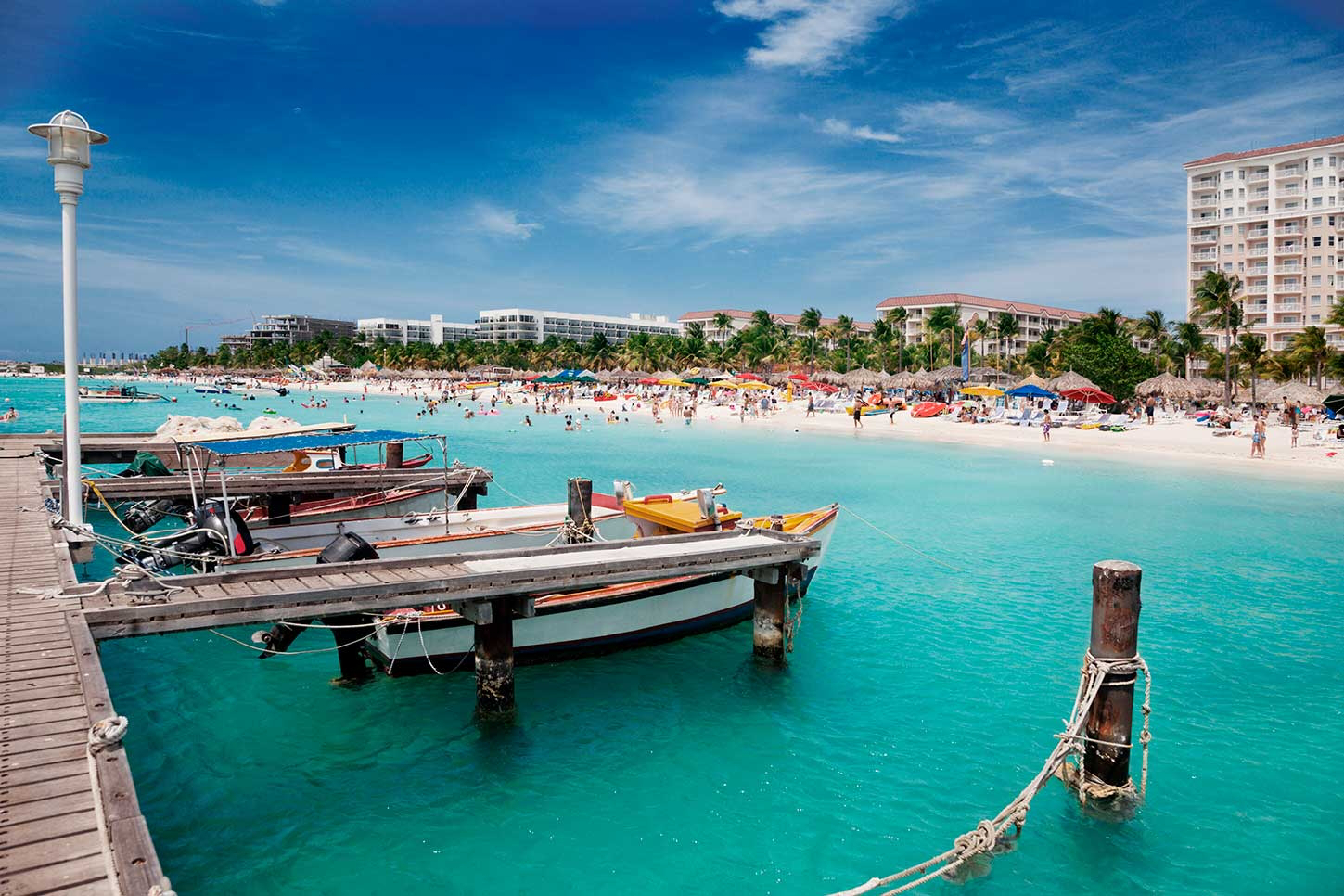 An important tip to keep in mind for a trip to the Caribbean in the summer is to avoid the sun during peak hours because it is stronger this time of year and, although it may not be apparent, the chances of an unpleasant sunburn increase exponentially.
When to travel to the Riviera Maya
 To visit the Mayan Ruins and take advantage of sunny days on the beaches of the Riviera Maya, be sure to travel between December and May, when the sun takes over Mexico's blue skies, without being excessively harsh. The sea is also pleasantly warm during this period, making it perfect for swimming at any time. Also, except for Christmas and Easter break, there are many travel deals for this region during these months, such as special Cyber Monday prices, when hotels from the Barceló Group offer discounts of up to 60% on bookings.
When to travel to Costa Rica
Summer and winter in Costa Rica can be differentiated by the rainy seasons between June and November or the dry seasons from December to May, which is when local tourists prefer to explore their country. Despite this classification, traveling here in the summer or in the dry season does not guarantee a rainstorm because Costa Rica is known for its tropical climate, although there is less rainfall.
It is also important to differentiate between the coast along the Pacific Ocean, where waves are bigger between June and November, and the coast bathed by the Caribbean, where there are more waves during the dry season (November through May). It is important to take this information into consideration if surfing is one of the top reasons behind your trip.
When to travel to the Dominican Republic
 March is the driest month in the Dominican Republic, although it can rain during any season throughout the year, which has two rainy seasons: one between October and November and the other from May to June. Hurricane winds also tend to appear during these months, so it is advisable to avoid this period if you want a perfect vacation.
Punta Cana, Monte Cristi, Puerto Plata and Barahona are the cities with the best climate during most of the year.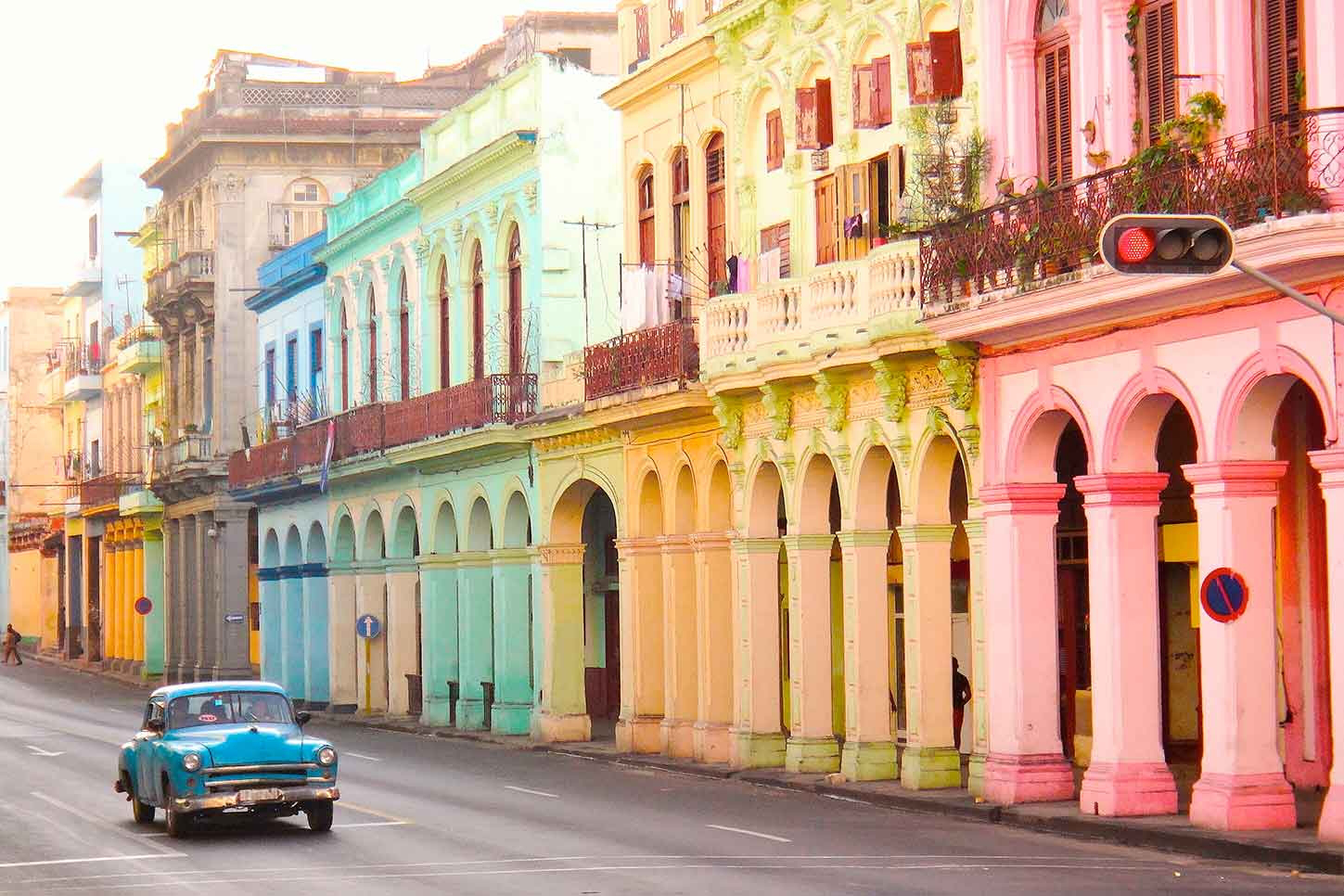 During Cuba's dry season, which begins in December and ends in May, April and May are perfect for visiting the island because the hurricane season has yet to begin and they are ideal for enjoying the stunning Varadero and Los Cayos beaches.