Around the world with Global Girl Travels
Enjoy the best experiences in the Caribbean with Jessica Peterson. Discover the activities and how one of the great travelers of the world enjoys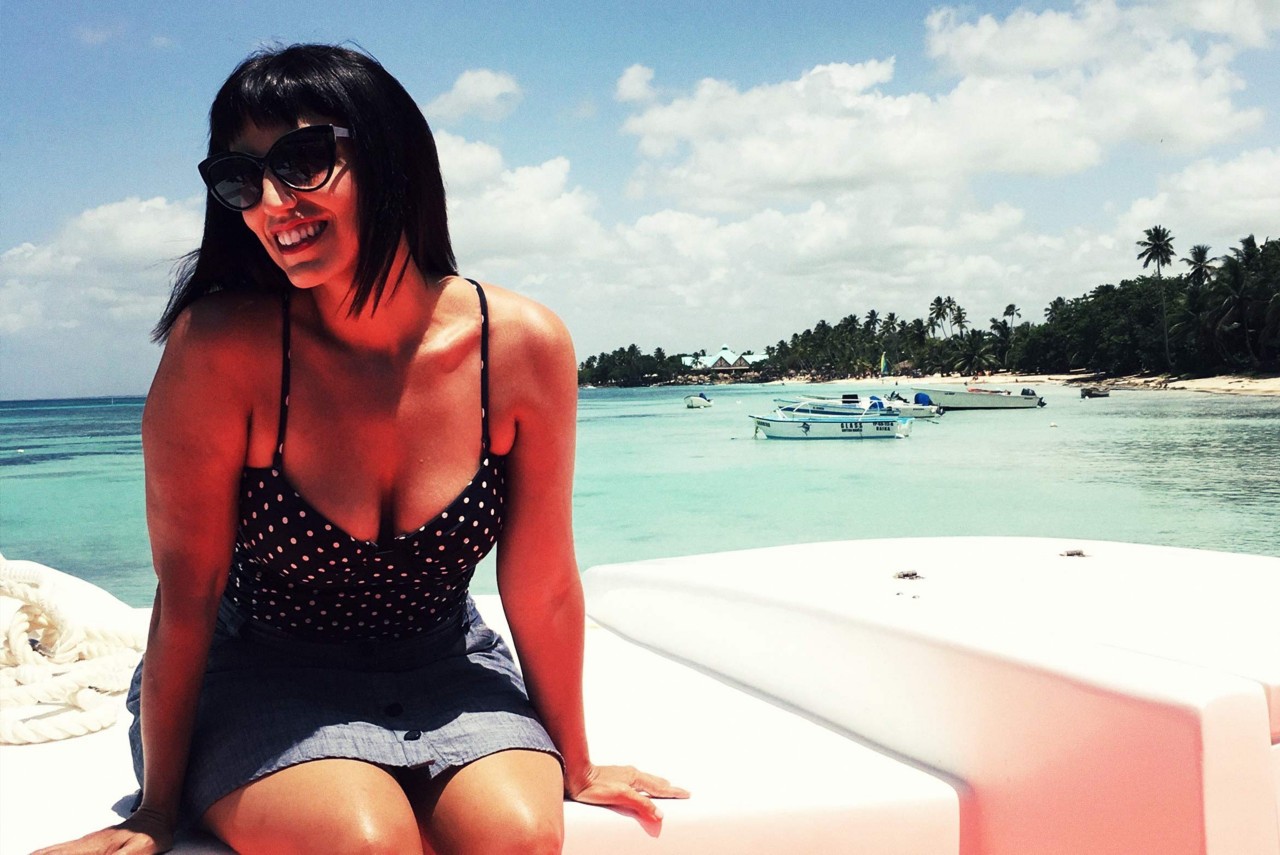 Exploring the world is like breathing for The Global Girl Travels. Addicted to discovering new destinations, she fell in love with the Caribbean, as could be expected.
The diary of a globetrotter: Jessica Peterson
Jessica Peterson's story began the day she put on her backpack to travel around the world. She was only 21 and the last thing she imagined was that she would become an influencer with thousands of social media followers.
This journalist, documentary director and photographer has experienced everything she has written and the images she has taken with her cameras since 2009, when she left Texas and relocated with her husband to Guam, in the Pacific, where she created The Guam Guide, one of the most popular travel blogs about the region. With Guam as her base, she began traveling through Asia (China, Japan, the Philippines, Korea, etc.), and the rest is history. She has visited almost a hundred cities in 24 countries, including the United States, Canada, England, Spain, Manila, Borneo and many more. The stories about her trips are available at Global Girl Travels, a digital log containing an endless array of tips, experiences and envy-inducing videos.
A global girl in the Caribbean
With a suitcase full of bikinis and summer clothes, Jessica set out for the Caribbean. An entire week of exploring the Dominican Republic awaited: "The thing I like the most about traveling is that it keeps me on my toes. It's challenging as well as mentally stimulating and exciting. This is why I like visiting new places, even if there is a bit of danger, and delving into the unknown, discovering new cultures and trying to understand everything," the journalist explains.
Videos of Jessica Peterson at one of the best resorts in the Caribbean
At this destination, she decided to stay at the Barceló Bávaro Grand Resort, where she basked in all the comforts: a hot tub in the room, a beach only a few steps away, live shows and, above all, taking countless photos of everything she saw. Jessica took advantage of her trip to capture the essence of the Dominican Republic and share it in this video:
Aside from enjoying the idyllic beaches and many palm trees, Jessica also sailed on a boat and tried a number of water activities. "The Dominican Republic is a destination that everyone should visit. "In addition to staying at a gorgeous resort, I had the chance to discover the Dominican culture and meet incredible people."