A family holiday in Tenerife through the eyes of the Salty Family
Find out the best things to do on a family holiday in Tenerife with the Salty Family as your guides. The best beaches and magical natural swimming pools.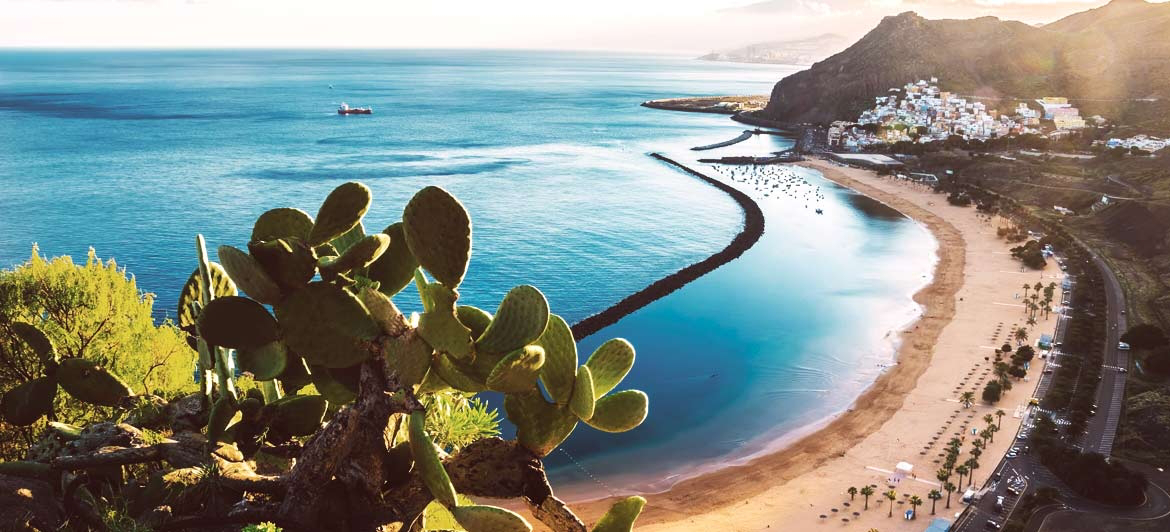 When it comes to travelling with kids, it can be hard to plan a trip to somewhere that you've never been before. You're never sure whether things are going to work out quite the way you'd imagined, and if the trip is going to keep the whole family happy all week long. So, when you're planning your family holiday to Tenerife, a few insider insights are totally invaluable.
Tenerife is a paradise for families, as the Salty Family found out for themselves on their trip. The largest of the Canary Islands, it's got stunning beaches, incredible volcanic landscapes, a gentle climate, huge amounts of activities on offer and great food and wine to keep mum and dad happy. Watch the Salty Family's video, and then read on for the best tips for things to do with kids in Tenerife.
Visit the Bajamar natural pools in Tenerife
The waters of the Atlantic Ocean surrounding the island can often be choppy, so the great news for families visiting the Canary Islands is that there are plenty of natural pools in Tenerife for you to enjoy all year round.
At the Bajamar natural pools there are two large pools and a smaller one for children, and there are lifeguards keeping a watchful eye out during the summer months. These natural pools are right next to La Laguna, which is a beautiful, historic town with lots of parking, restaurants and shops nearby.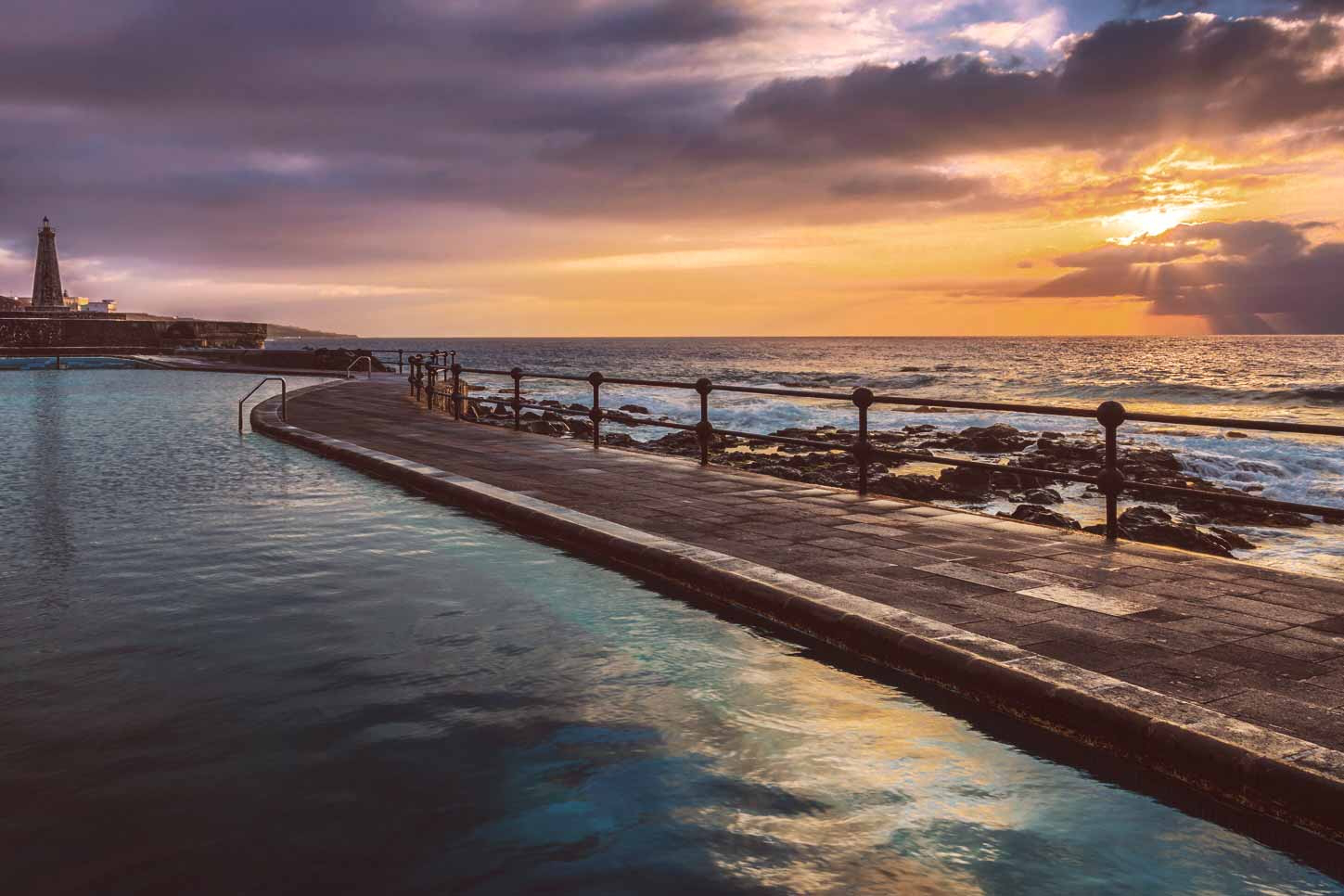 Playa de la Tejita, El Médano
This striking black sand beach is perfect for the family who doesn't mind a little bit of adventure, and wants to get away from it all and find a beach with plenty of empty space. It's great for snorkelling and wave jumping.
Just bear in mind that it is a nudist beach, that you will have to walk down from the parking areas up on the road, and that there aren't any services here. Other than that, or maybe because of that, it's heavenly.
Piscina de los Abrigos: one of the best natural pools in Tenerife
If you and your kids have got a taste for natural swimming pools, then you can't miss the Piscina de los Abrigos. It's not far from the Playa de la Tejita, so you can see them both in a day should the mood take you.
Perfect for the ultimate family holiday in Tenerife, these incredible natural pools will delight little and big kids alike. Jump into the deep, crystal-clear waters, then perch on the rocks enjoying the incredible views and the sunshine.
Family holiday in Tenerife: Costa Alcalá
Alcalá is a wonderfully authentic town mostly populated by locals with a fantastic promenade for cycling and strolling and a quaint, pebbled beach. The Salty Family rented bikes and visited the park, whiling away a lovely afternoon enjoying the peace and quiet. Does that sound good to you?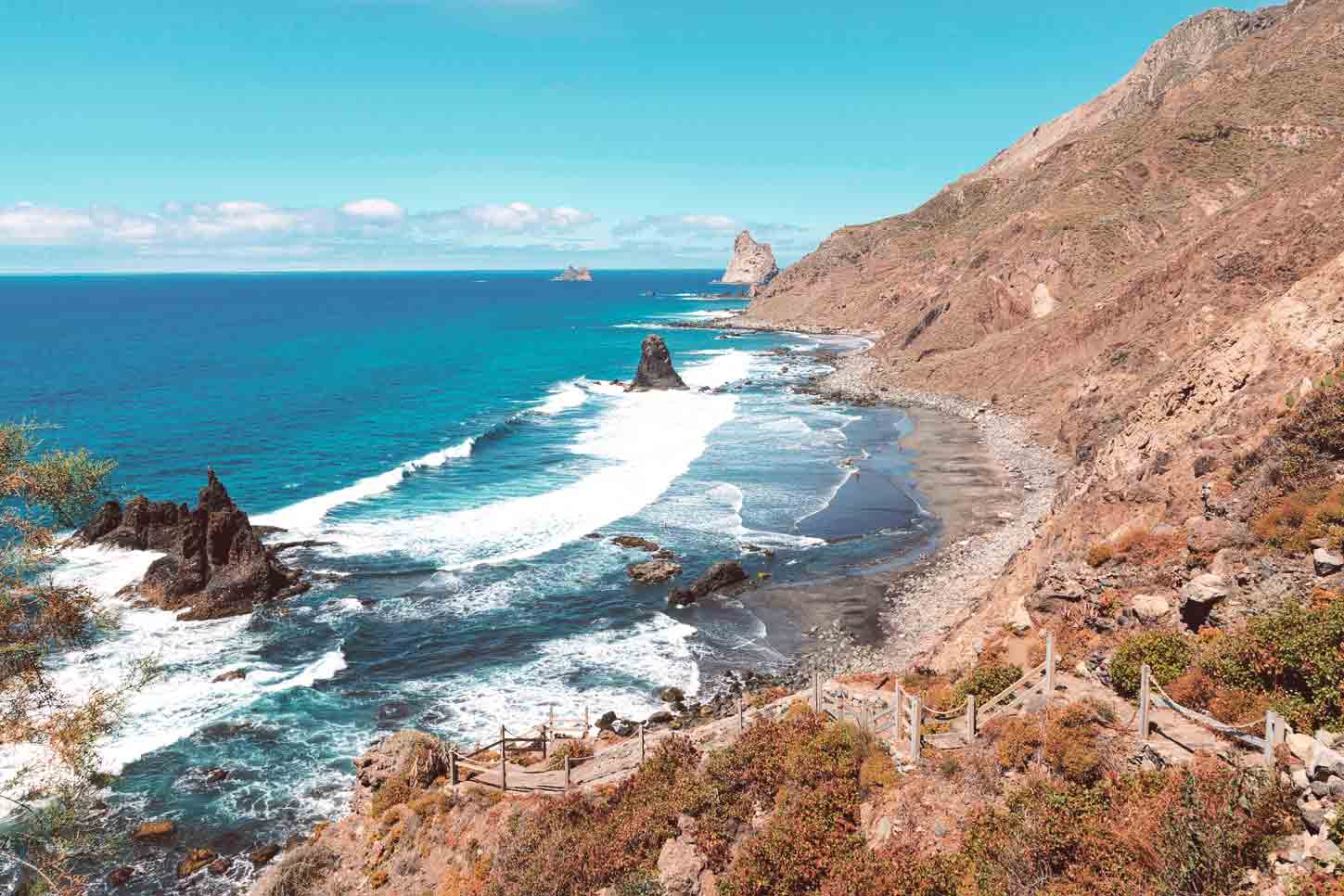 The best family holidays in Tenerife wouldn't be complete without a trip to the famous Benijo beach. It's the perfect place for the whole family to relax and unwind, with the incredible Roques de Anaga rock formations to gaze at and acres of space to run around and have fun.
Sunbathe, build a sandcastle, wallow in one of the many mini natural pools or jump the waves. Just be careful, as they can be very strong. Marvel at the way the sunset is reflected on the beach at low tide, and don't forget your camera to record the moment. This black sand beach isn't far from Taganana, and you'll have to walk along a path with steps to get there. But it's worth it!
Incredible as Tenerife's unspoilt beaches are, you can't miss the beach at Las Galletas either. This sheltered beach is ideal for children, as there's rarely a swell. There's a mix of sand and black pebbles, and there's plenty to look at, with a whole fleet of colourful fishing boats. This is still an active, busy community, with fishermen heading out onto the open ocean on a daily basis.
Try your hand at some of the water sports on offer, then treat yourself to some fresh fish at one of the local restaurants. Having looked after the kids all week, you deserve it. This beach is perfect if you're looking for somewhere with all the facilities you could need, that's easy to access on your family holiday to Tenerife.