Start planning a family spring break in Aruba
Your spring break in Aruba will be filled with outdoor adventure, beautiful beaches, family friendly fun and much more. Start planning!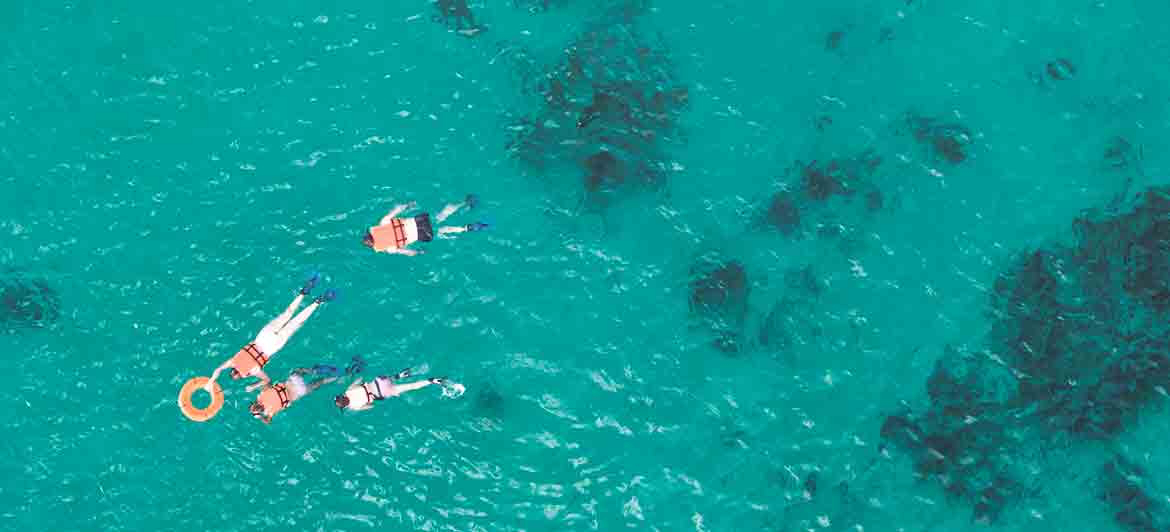 The new year is here – and spring break is right around the corner! Easily accessible, you'll be enjoying this Caribbean paradise in no time, leaving behind rain and snow for sun and sand. During your time at the all inclusive Barceló Aruba, discover the best things to do in Aruba during spring break.
Dig into Dutch-style pancakes
Aruba is known as a Dutch Caribbean destination. And that means you've got to experience some classic Dutch Caribbean cuisine! Take a trip to the Dutch Pancakehouse (L.G. Smith Boulevard 9) at Renaissance Marketplace in downtown Oranjestand to try some traditional Dutch-style pancakes. The restaurant's menu offers more than 75 different varieties – so even the pickiest eaters will be pleased.
Aruba's Atlantis Submarines let your family take a trip under the waves in comfort and style during your Aruba spring break. It's as close as you can get to scuba diving in Aruba — without actually getting wet! You'll venture 130 feet below the ocean's surface in an air-conditioned, high-tech submarine, floating past two shipwrecks and beautiful coral reefs teeming with colorful marine life.
Make a splash at Baby Beach
If you are spending spring break in Aruba with younger kids, then a visit to Baby Beach is a must. As you may have guessed from the beach's name, its shallow waters are perfect for babies to splash around in. Located close to San Nicolas, Baby Beach is ideal for a family picnic on the sand. Nearby refreshment stands make it even easier.
During your Aruba spring break, take a journey through a lush tropical rainforest, surrounded by myriads of dazzling butterflies. The Aruba Butterfly Farm is a one-of-a-kind attraction that is home to hundreds of free-flying exotic butterflies. Good to know: morning is the best time to visit this Aruba attraction – that's when the butterflies are most active!
Explore Arikok National Park
For an Aruba spring break adventure like no other, spend a day exploring Aruba's Arikok National Park, located on the east side of the island. The sprawling park takes up a whopping 20 percent of Aruba, and offers an incredibly diverse array of landscapes, spectacular scenic vistas and more natural attractions. Don't miss the spectacular natural pool — an only-in-Aruba destination!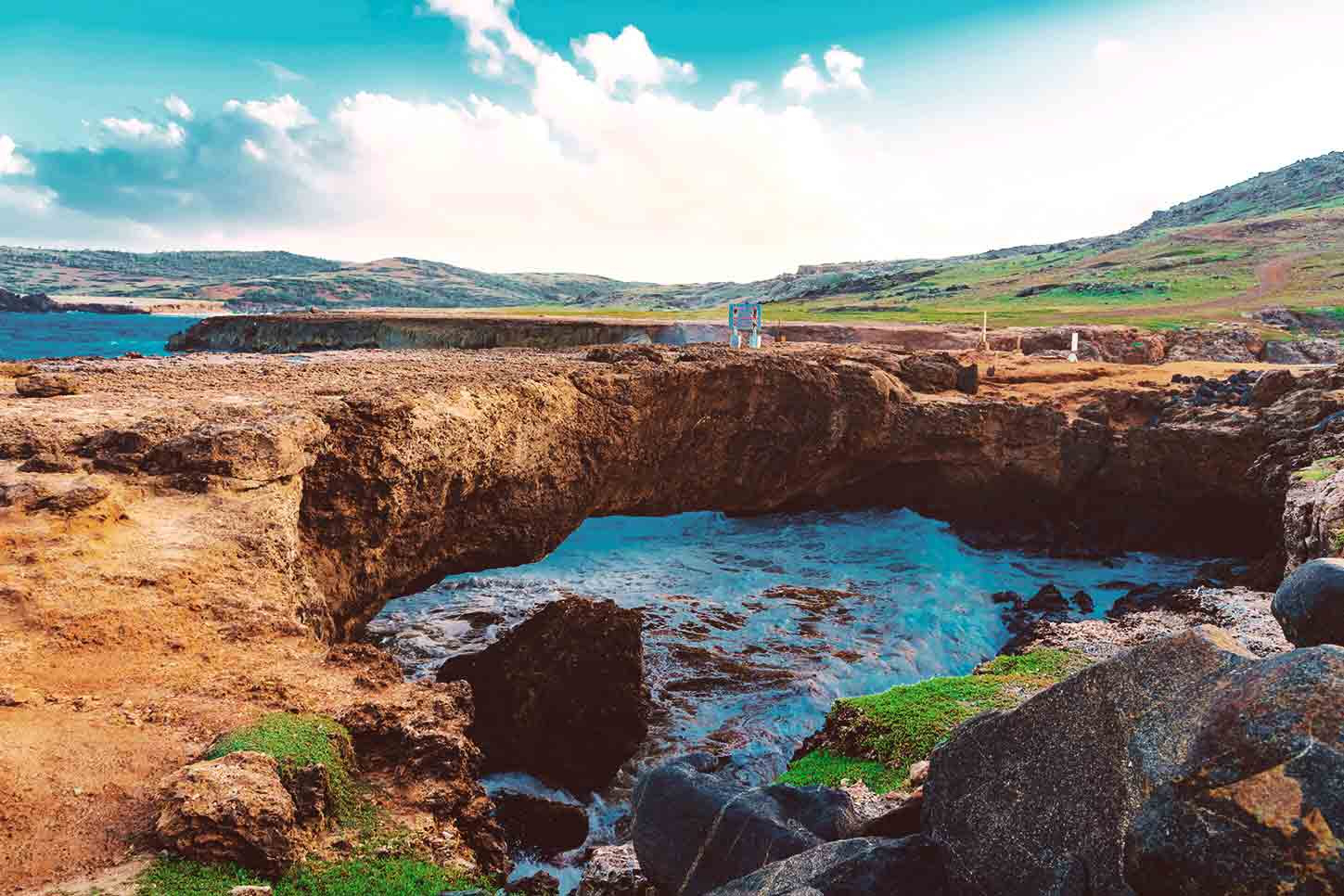 Say hello to Aruba's donkeys
Donkeys have been a key part of Aruba's landscape for more than five centuries. At the nonprofit Aruba Donkey Sanctuary, volunteers care for these loveable creatures and offer the chance for visitors to interact with them. Bring apples and carrots for the donkeys to eat! The Aruba Donkey Sanctuary is free but accepts donations.
Rock out at Ayo Rock Formations
These monolithic boulders offer families an amazing Aruba spring break adventure. Aruba Ayo Rock Formations tower high above you as you climb around them. Enjoy the sights but be respectful. The boulders were once considered a sacred destination by the Arawak Indians, Aruba's original inhabitants.
Enjoy the Bon Bini Festival
Get a taste of authentic Aruba culture during your Caribbean family spring break during the Bon Bini Festival, a weekly extravaganza held every Tuesday at the Historical Museum of Aruba. You'll enjoy traditional dances, skilled performers, local food vendors and a welcoming atmosphere. After all, "Bonbini" means "Welcome!" in Papiamento, the creole language spoken in the Dutch Caribbean.
Say hello to some seriously big birds
A spring break in Aruba is a great time to get up close and personal with the world's largest bird – the ostrich! You can have an amazing encounter with these not-too-shy birds during a fascinating guided tour at the Aruba Ostrich Farm. Afterwards, pay a visit to the farm's charming gift shop, offering many handmade items and souvenirs, created by local artisans.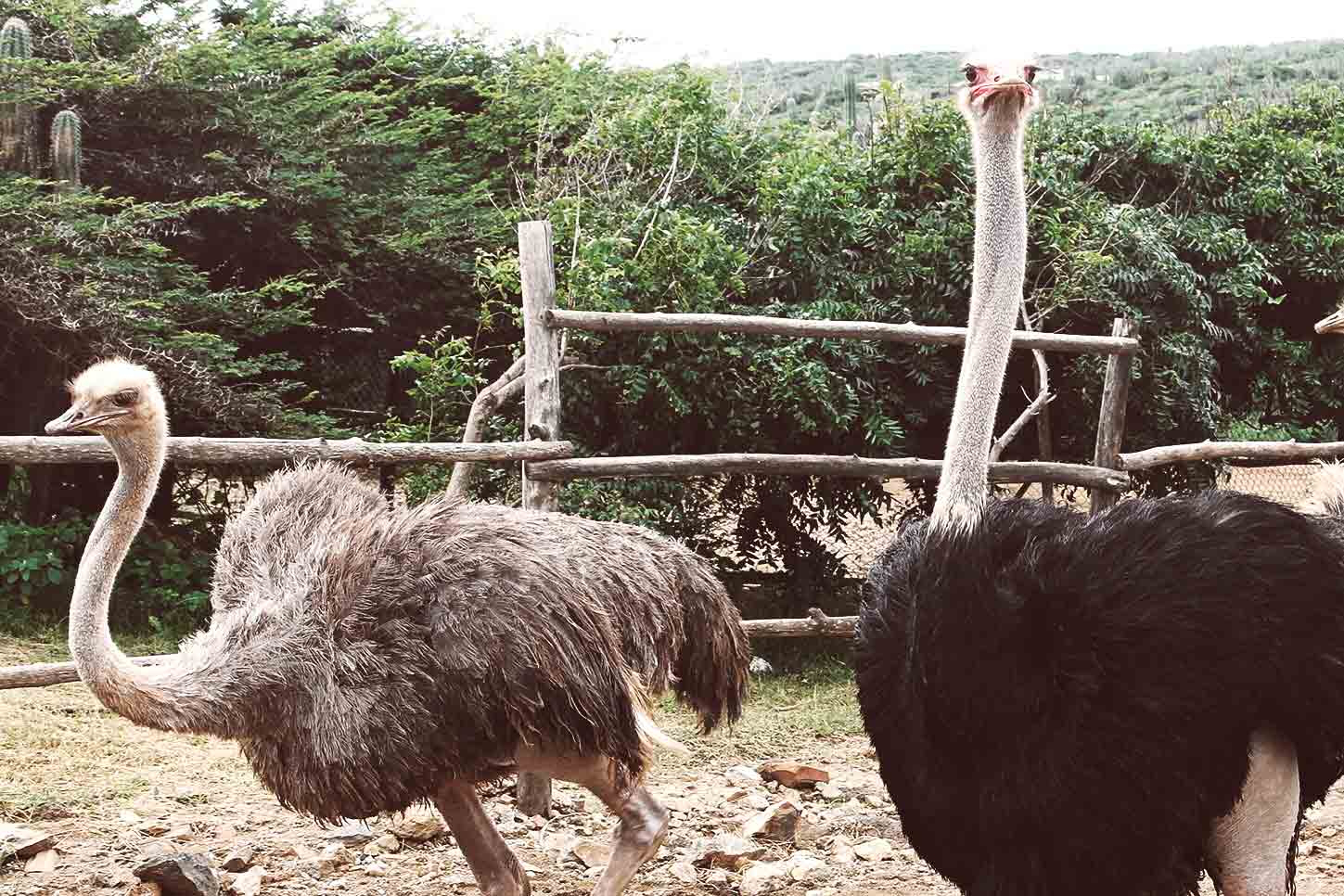 Browse a while at Aruba Cosecha's "Under the Stars" market
The "Under the Stars" market is a monthly Aruba event in downtown Oranjestad you don't want to miss during your family's spring break adventures. During a few hours here, more than 20 different local vendors sell their handcrafted wares, offering the chance to pick up great Aruba souvenirs and gifts – often right from the people who made them!
Spring break and snorkeling in Aruba go hand in hand. The water is warm and crystal clear. There are endless options, but if you want to experience Aruba snorkeling at its best, take a trip to Mangel Halto. Here, you'll find a perfectly preserved coral reef and dazzling underwater visibility.
Dine out on a pirate ship
Aruba is filled with plenty of family friendly restaurants. But as far as we know, there's only one designed to look like it came straight out of Pirates of the Caribbean. The Buccaneer Restaurant offers extremely nautical vibes, as well as an 18,000-gallon aquarium. Ask to be seated near the glass for a view of dazzling marine life as you enjoy your delicious meals.