Five Eye-Opening Mexican Museums
Mexico is home to some amazing (and sometimes just plain strange) museums. Make plans to visit one of these entertaining/educational Mexican museums.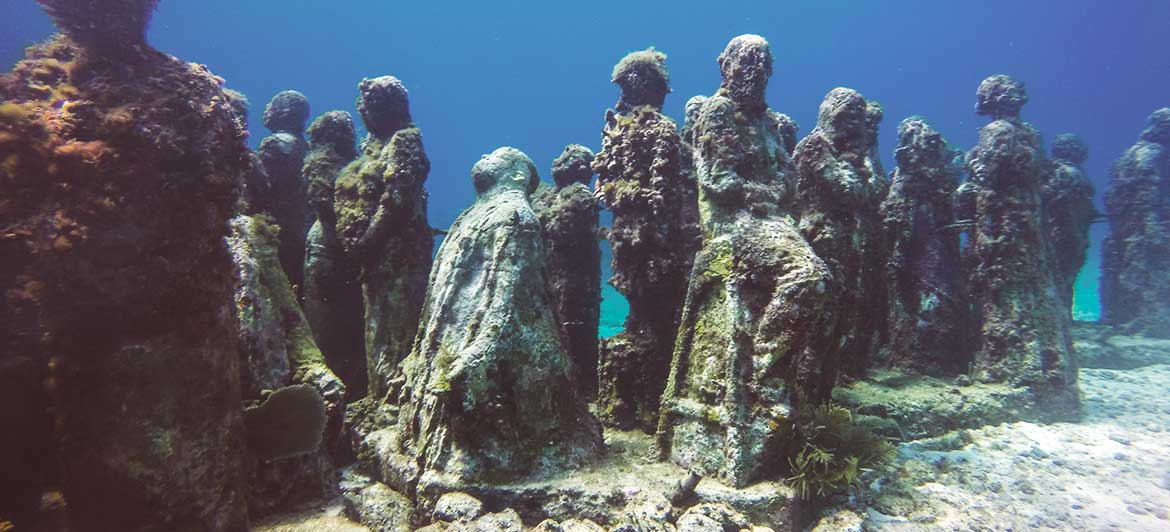 MUSA (Museo Subacuático de Arte)
Your Homebase: Occidental Tucancún or Occidental Costa Cancún
Maybe you've been to an art museum – but you've probably never been to an underwater art museum. MUSA (Museo Subacuático de Arte), located in the waters surrounding Cancún, Isla Mujeres and Punta Nizuc, features more than 500 evocative, life-size sculptures submerged between 10 and 20 feet deep. It's one of the largest and most ambitious underwater artificial art attractions in the world. Most of these fascinating artworks were created by British artist Jason deCaires Taylor. Other pieces are the work local Cancún sculptors. As the years pass, the sculptures have become a part of the natural world, with coral and marine life adding to the ambiance.
You can experience MUSA in several ways. If you don't feel like getting wet, climb aboard a glass-bottomed boat, where you'll get a great view of the museum's incredible sculptures. Or try snorkeling. The MUSA sculptures are easily visible from the surface of the water. To get even closer, go on an underwater art adventure like no other: scuba diving. You'll swim amidst MUSA's sculptures and all kinds of colorful aquatic life, discovering an otherworldly underwater landscape. An unforgettable adventure, to say the least!
Museo Frida Kahlo Riviera Maya
Your Homebase: Barceló Maya Grand Resort
Step into the world of iconic Mexican artist Frida Kahlo in Playa del Carmen at one of the most fascinating Mexican museums. Known for her imaginative and surreal self portraits, Kahlo's art is perhaps even more popular and influential than ever today, the subject of countless books and even a Hollywood biopic starring Salma Hayek as the artist. At Museo Frida Kahlo Riviera Maya, you'll gain insight into her life and work – and the many ways that they intertwined – from her early days to her turbulent relationship with artist Diego Rivera to the accident that changed her life forever. You'll also get a fascinating look at Mexico's cultural shifts during Kahlo's lifetime, which stretched from 1907 to 1954, via a chronological timeline that illustrates key events.
Travel Tip: After you've explored the museum, pay a visit to the Frida Kahlo Restaurante, where the culinary experience is raised to an artform.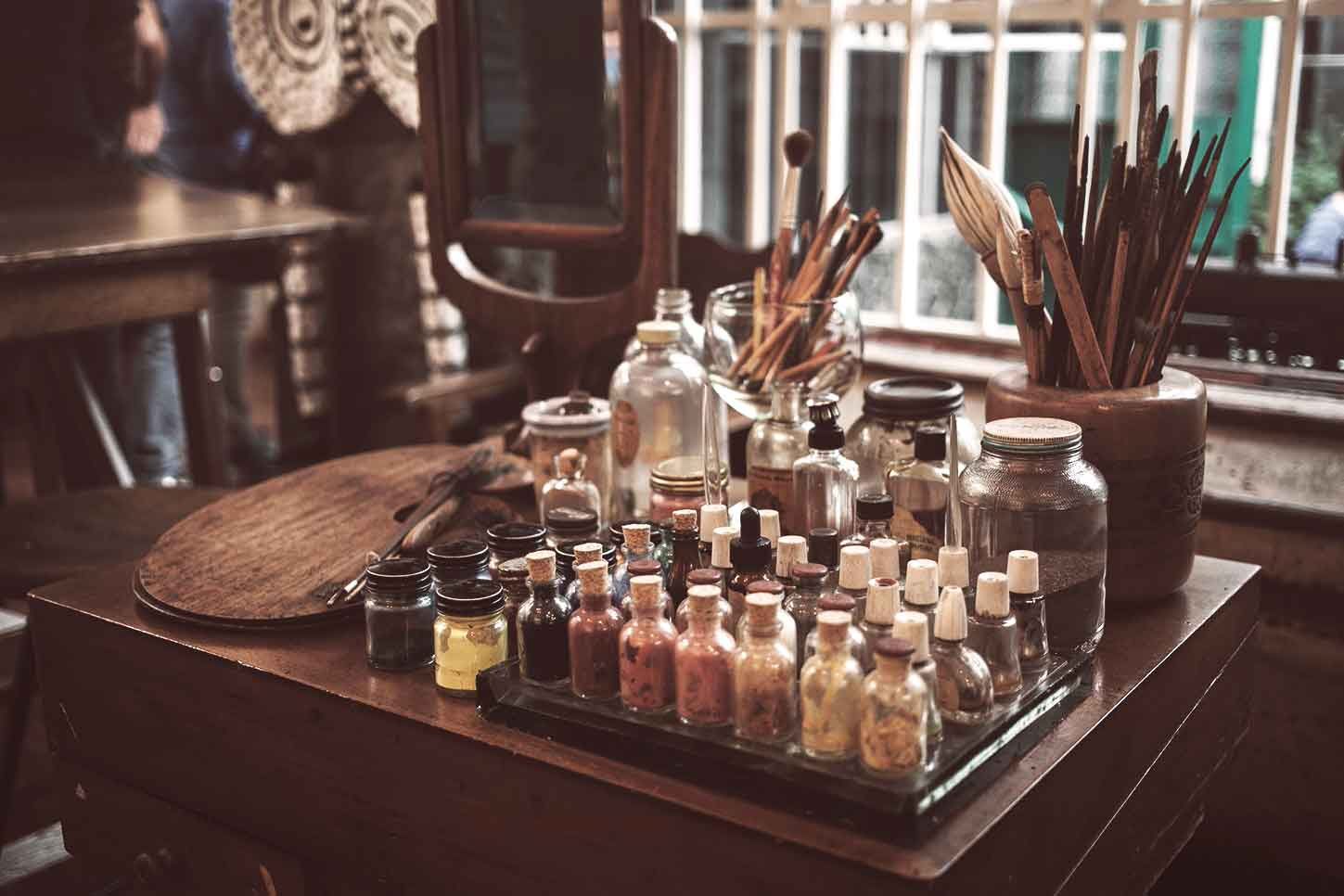 Your Homebase: Occidental Cozumel
Did you know that chocolate is the most popular food in the world? It is – and it all began with the Mayans, who cultivated the cacao bean thousands of years ago to create an array of chocolatey goods. You can learn all about chocolate in Mayan culture at the Mayan Cacao Company's interactive museum. Located 15 minutes from downtown Cozumel, this attraction offers visitors a revealing (and delicious) look at chocolate's rich history and development over the centuries. And of course, the shop here is packed with an array of chocolatey treats to bring home (or just eat in your hotel room).
Your Homebase: Royal Hideaway Playacar
3D movies are all the rage again these days. One of the most visually stimulating Mexican museums takes things a step further. The immersive and interactive artwork at 3D Museum of Wonders is made using high-tech three-dimensional optical illusions that make your eyes pop. You'll become a part of the art as a daring adventurer facing a lion, a Formula-1 driver going over 100mph or a surfer catching the ultimate wave. One thing's for sure – you won't believe your eyes.
Travel Tip: Don't forget your iPhone. The 3D Museum of Wonders is Instagram heaven, with opportunities to take truly amazing pics to share with friends and family back home. Just take a look at the museum's entertaining Instagram feed for a few examples.
Your Homebase: Occidental Cozumel
The island of Cozumel, located just off the Yucatan Peninsula in southeastern Mexico, is a destination like no other, with a rich culture and history all its own. You can learn all about its past, present and future at the Museum of Cozumel. Filled with Mayan relics and colonial Spanish artifacts, it's a trip back in time. But there's also a wealth of artwork from modern day Cozumel's most creative residents, showcasing the continuing vibrancy of the island.
Travel Tip: For an even deeper dive into Cozumel culture in all its many forms, take a trip to the Discover Mexico Cultural Park. At this interactive attraction, you'll be able to visit several museums, participate in many Cozumel cultural activities and taste some amazing and authentic Cozumel cuisine.