Formentor Sunset Classics: classical music by the ocean
Formentor Sunset Classics is a unique concept of Barceló Hotels & Resorts, designed so that those in attendance can enjoy an exclusive musical event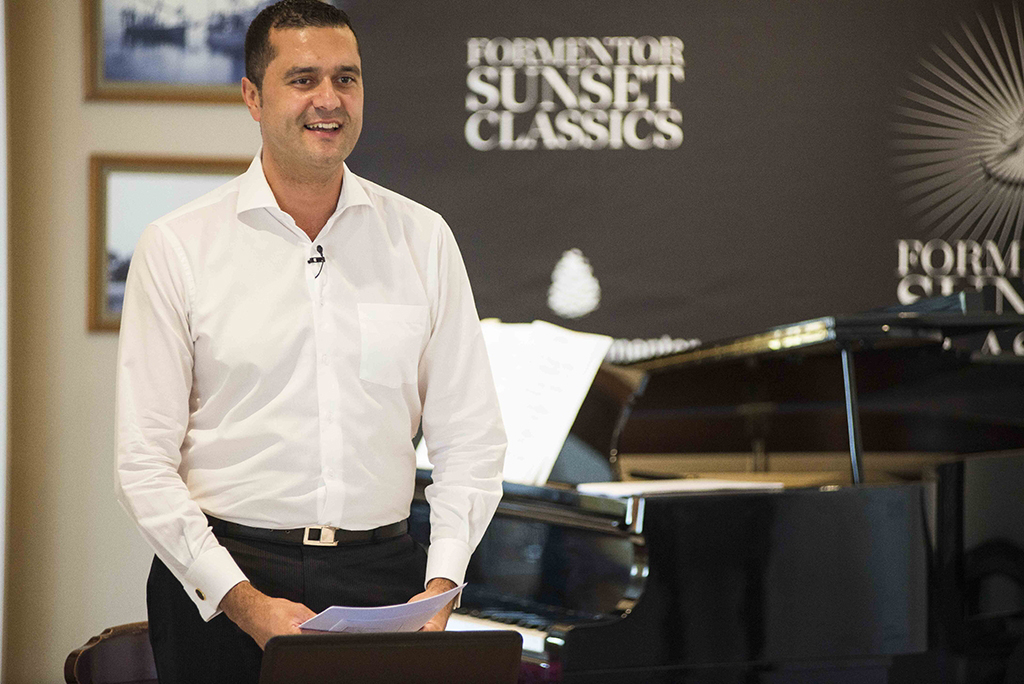 Formentor Sunset Classics is a unique concept of Barceló Hotels & Resorts, designed so that those in attendance can enjoy an exclusive musical event in one of the loveliest natural settings of our geography, Formentor, and specifically at the spectacular hotel Barceló Formentor.
Encounters starring the most prestigious figures of the world of classical music, at the most privileged spot on Majorca, while the sun sets, in the gardens of a hotel that is an icon of the Mediterranean: Formentor Sunset Classics is an ambitious project that has become a reality, which in 2013 placed the Hotel Barceló Formentor at the epicenter of top-notch music.
The only classical music festival
It is a cultural event that has already featured great artists of the caliber of Zubin Mehta, Daniel Barenboim, Kiri Te Kanawa, or Lang Lang, among others.
It represents a firm commitment to promote culture, by proposing very exclusive encounters with guaranteed unique nature, in order to make Formentor Sunset Classics a project with spirit of continuity, which year after year confirms its consecration as one of the events that you cannot miss in summer on Majorca.
In addition, the event includes a gala dinner in a select atmosphere, with sophisticated décor, and a menu of fine cuisine.
The novelty since 2014 is the agreement with the Albéniz Foundation, which endows Spain with a premium encounter with classical music.
This tacit collaboration lasts for one year, and it stipulates that the Barceló Group centers its patronage on the Reina Sofía Superior School of Music by facilitating the education of one student and the dissemination of youthful values in the context of the festival "Formentor Sunset Classics," the classical music festival affiliated with the Hotel Barceló Formentor.
The holder of the scholarship this year is Rubén Mendoza, a student of the Reina Sofía Superior School of Music, in the Department of Violin, endowed by Telefónica, with the Professor Zakhar Bron.
At the age of 15, he won the third prize of the National Inter-center Competition of Madrid, and in 2012 he received the first prize at the International Competition "Violins for Peace." In addition, he has won the First Prizes of the National Chamber Music competition (Barcelona) and International Competition Ecoparque de Trasmiera (Cantabria). He has been the guests of the National Symphony Orchestra of the Dominican Republic, the State Orchestra of Athens, the Royal Symphonic Orchestra of Seville and the Malaga Philharmonic. In addition, in 2002, he was selected as a member of the Andalusian Youth Orchestra.