Holidays in Spain: Tips for a 'Made in Spain' holiday
The 2017 TripAdvisor Travellers' Choice Awards, also known as the Oscars of the travel industry, seem to agree because the top positions are held by Menorca, Majorca, Tenerife, Lanzarote, Seville and more. There must be a reason, right?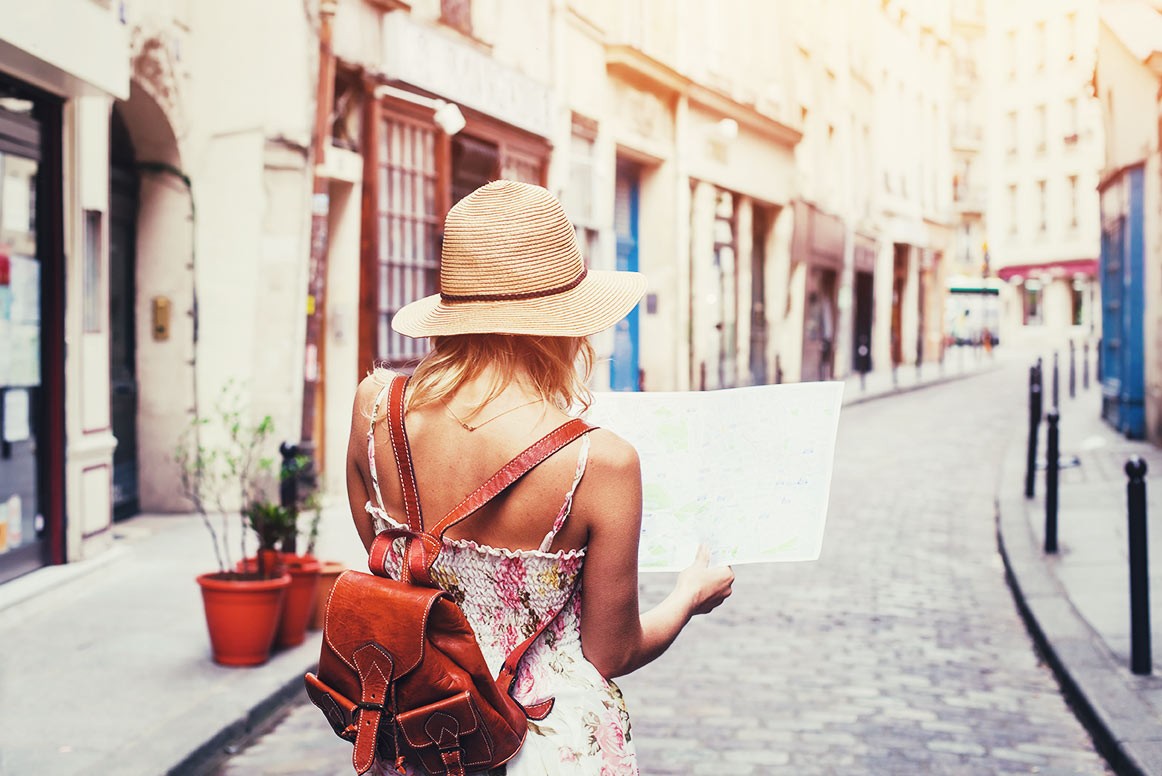 When you wait more than 300 days for something to happen, leaving things to chance can be, at the very least, foolish. Whether or not you are a planner, a person who is up for adventure and last-minute bookings just before entering a hotel, or a privileged person who has never heard the words, "Sorry, we're full," then why not choose the perfect destination to enjoy the most cherished days of the year?
As you know, classics never fail, and these places in Spain are just that. The 2017 TripAdvisor Travellers' Choice Awards, also known as the Oscars of the travel industry, seem to agree because the top positions are held by Menorca, Majorca, Tenerife, Lanzarote, Seville and more. There must be a reason, right?
Six destinations for the perfect holidays in Spain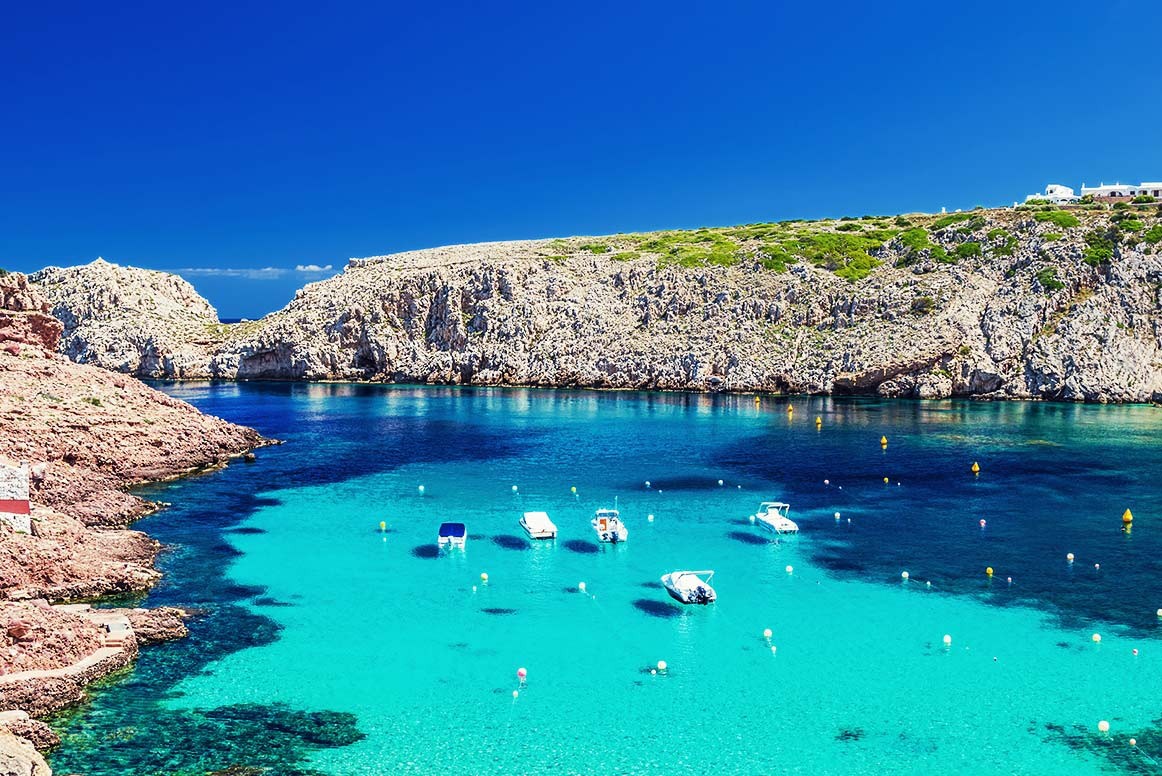 Although the Caribbean is one-of-a-kind, there are multiple paradises throughout the world and the Balearic Islands are home to at least a few. If you have never set foot in Menorca, get ready to enjoy its charms, nature, food and peaceful atmosphere. The most family-friendly and wild island in Baleares is synonymous with getting away from everything. It invites the senses to forget about everyday stress as you lounge on the sand of the untouched beaches and share a coconut with your favourite companion. Or better yet, be one of the first people in Spain to watch the sunrise from one of the hotels in Menorca. 
If the stunning coves (most are on the southern end of the island, such as Macarella, Mitjana and Turqueta) with a 'limited' capacity and the amazing views are not enough, then you are in the right place because Menorca has much more to offer. Be sure to stroll through the Ciutadella and the port of Mahón, and explore—on foot, by bike, or why not, on horseback—the Camí de Cavalls, a hiking route that crosses the island to give visitors a glimpse of its hidden secrets. Give yourself a treat by pairing an aperitif wine with a local cheese from Mahón-Menorca that features a Designation of Origin and a special flavour that will get anyone hooked. You've been warned!
Read more: Menorca in an Adults Only version by Javier de Miguel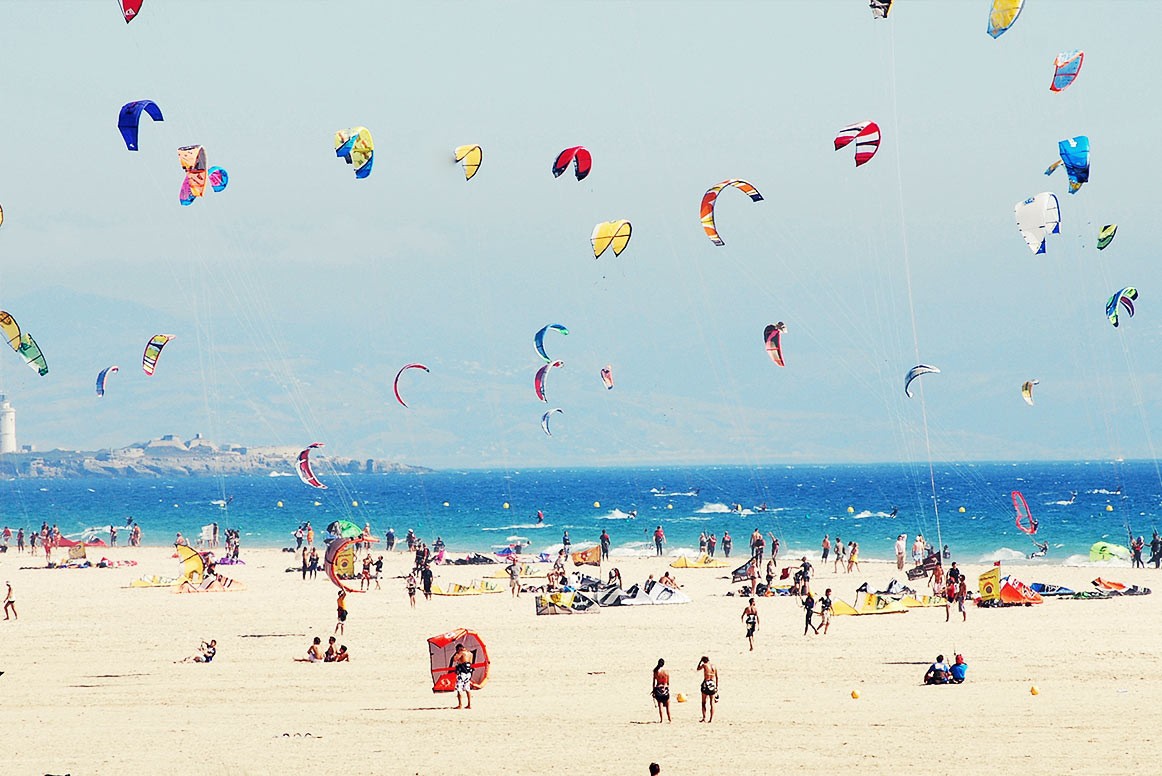 Describing why Andalusia is one of the most fascinating destinations in Spain in only a few lines is like trying to quickly explain why water is essential for life. You could say that both are needed for the mind and body. For starters, the region's cities are bursting with history. We're talking about Seville, Málaga, Granada, Cádiz, Ronda, Tarifa and more. Although the list is not endless, it is quite long and truly appealing because the cities share the same culture and their streets are filled with art, but each has its own personality.
Málaga, the city of culture thanks to its museums; Seville, tradition and its Giralda; Granada, the mother of the Alhambra, flamenco and tapas; Cádiz, with its amazing beaches and pescaíto frito fried fish; and Tarifa, the Mecca of good waves and surfing. It has never been easier to choose the right destination in Andalusia because the lists of experiences are so long and inviting that your preferences are sure to appear in the top 10. Give it a try and stay in one of the besto hotels in Andalusia.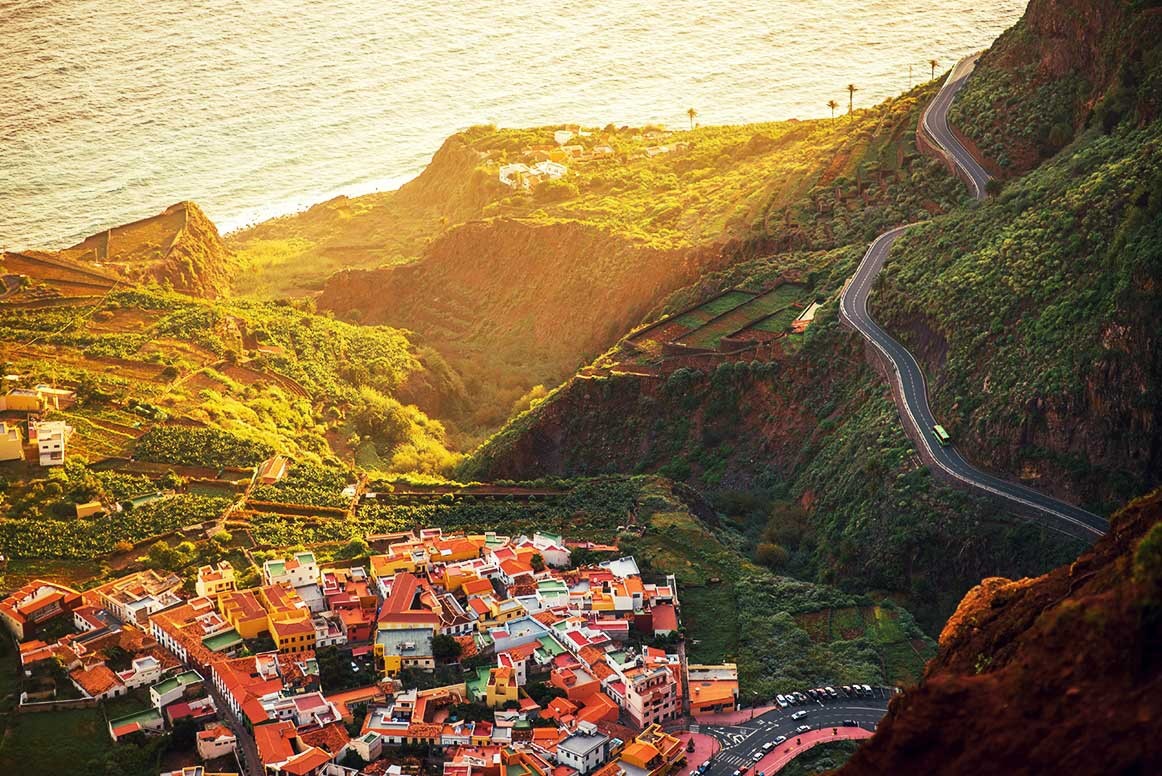 Two numbers will define a before and an after in terms of how you perceive the Canary Islands. The first is 22, which refers to the island's average temperature in degrees Celsius throughout the year, and the second is 7, the number of islands that comprise this Spanish archipelago located a stone's throw from Africa.
One thing that stands out about these islands is their individuality since they are incredibly different from the rest of Spain and each one is unique in terms of its nature, cuisine and culture. Stepping outside to experience the beaches and mountains is mandatory because if there is one thing the Canary Islands have to offer, it's that whatever you are in the mood for, it can be found here.
Be sure to visit the lunar landscapes and wineries in Lanzarote, the Chejelipes in La Gomera and the beaches in Tenerife. The 46 scuba diving spots in El Hierro, the Maspalomas dunes in Gran Canaria, the Majorero cheeses from Fuerteventura, and the forests and volcanoes in La Palma are also amazing. If you are like us and find it hard to choose just one island, then take it easy and visit all seven this summer and stay in the best hotels in the Canary Islands.
Read more: The best natural pools in the Canary Islands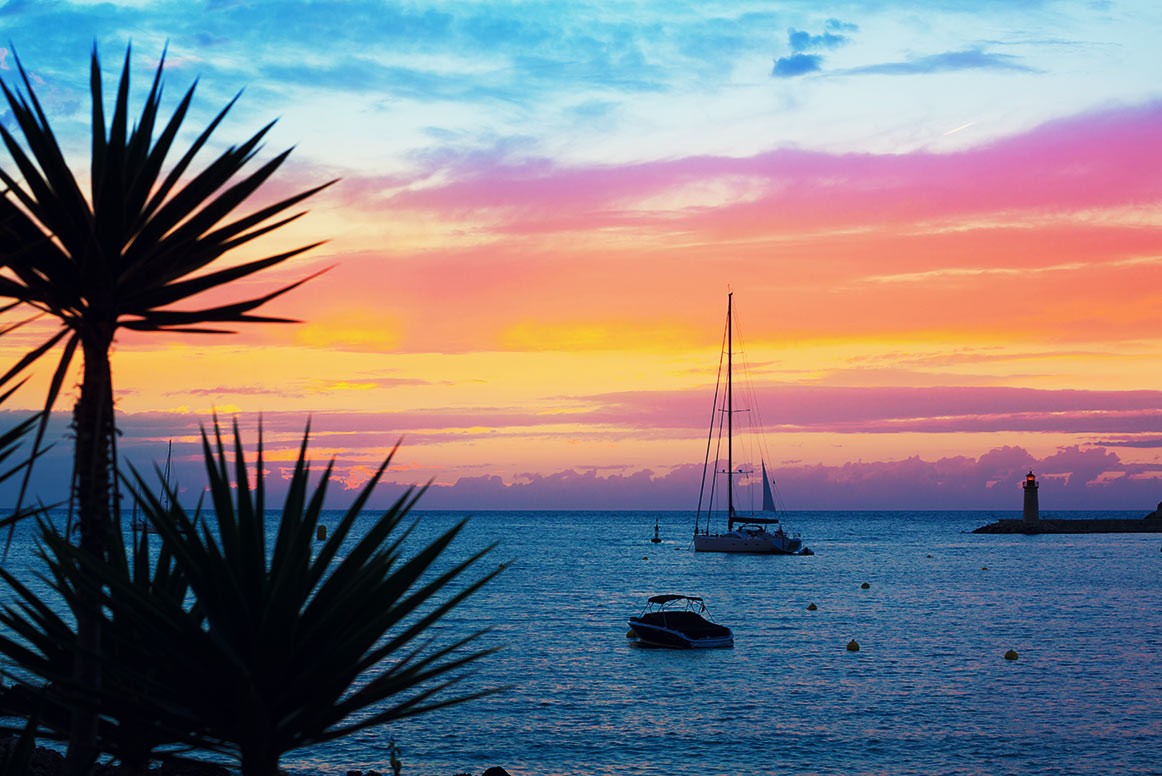 Towards the end of the 1960s, three Spanish musicians known as Los Mismos gifted the world with a brilliant idea that became an official summer song: "Será maravilloso, viajar hasta Mallorca. Sin necesidad de tomar el barco o el avión. Sólo caminando en bicicleta o en auto stop" (It will be amazing to travel to Majorca without taking a boat or a plane, simply on a bike or hitch-hiking). Yes, it would have been amazing to travel through the Mediterranean, from the coast of Valencia to the islands, by simply crossing a bridge. Although we have all fantasised about this, the truth is that it has never been easier to reach Majorca, of which 40% is protected land. Throughout the 80 kilometres it spans from end to end, nature is the undisputed ruler to the delight of visitors. Just like Menorca and Ibiza, Majorca is known for its beauty and endless array of activities.
Everything is possible on these islands, such as getting away from everything and basking under the sun on a beach in one of the hotels in Majorca, or searching for new experiences from the comfort of a restaurant (in 2015, Ferran and Albert Adrià joined forces with the Cirque du Soleil in Ibiza to treat diners to a breathtaking performance) or exploring the sea in a sailing boat.
Read more: Seven reasons to choose holidays in Majorca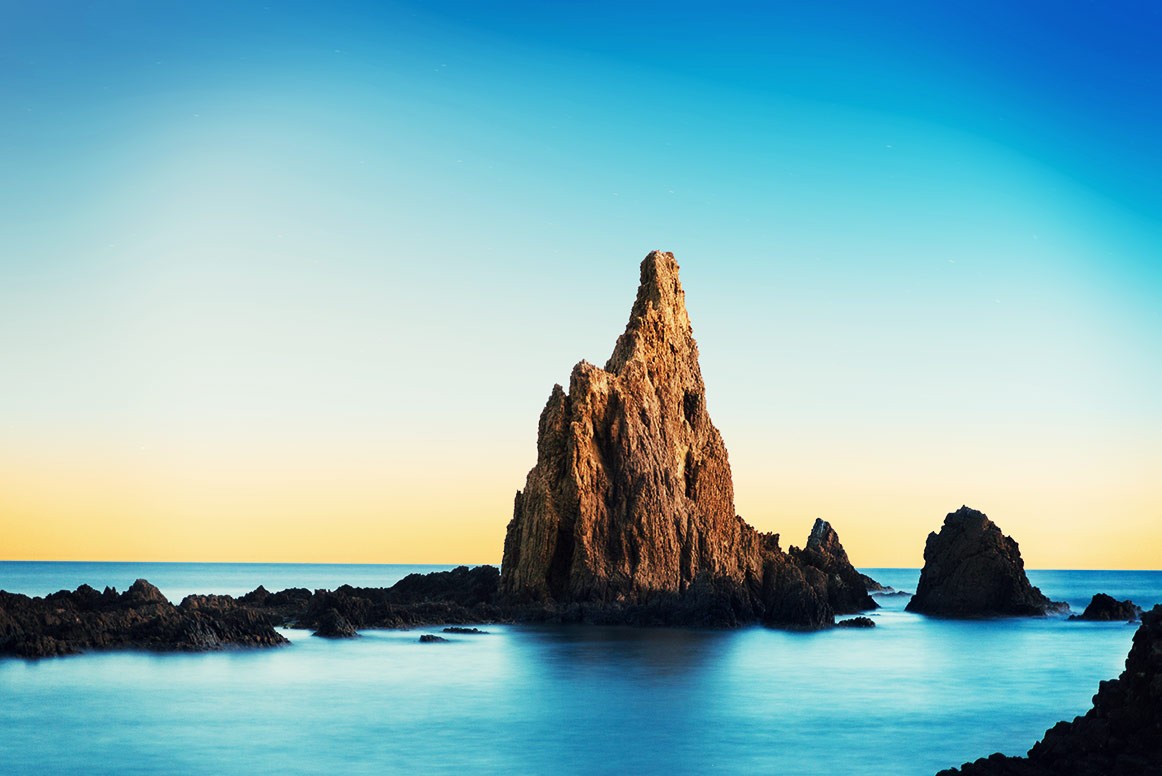 When describing Spain's natural parks, you probably want to do so in a whisper so as to avoid disturbing the flora and fauna or the people who lay out their towels far from beach bars because, fortunately, they don't exist here.
Cabo de Gata, which has sidestepped the tourism boom, is one of these places and it also forms part of Spain's peculiar desert. Between cactus plants, small restaurants that serve fried fish accompanied by bottles of beer that taste like heaven, and nudist beaches where free spirits are welcome, it's easy to forget about your job and worries for a few days because this is why people travel to an hotel in Cabo de Gata: to focus on taking care of themselves.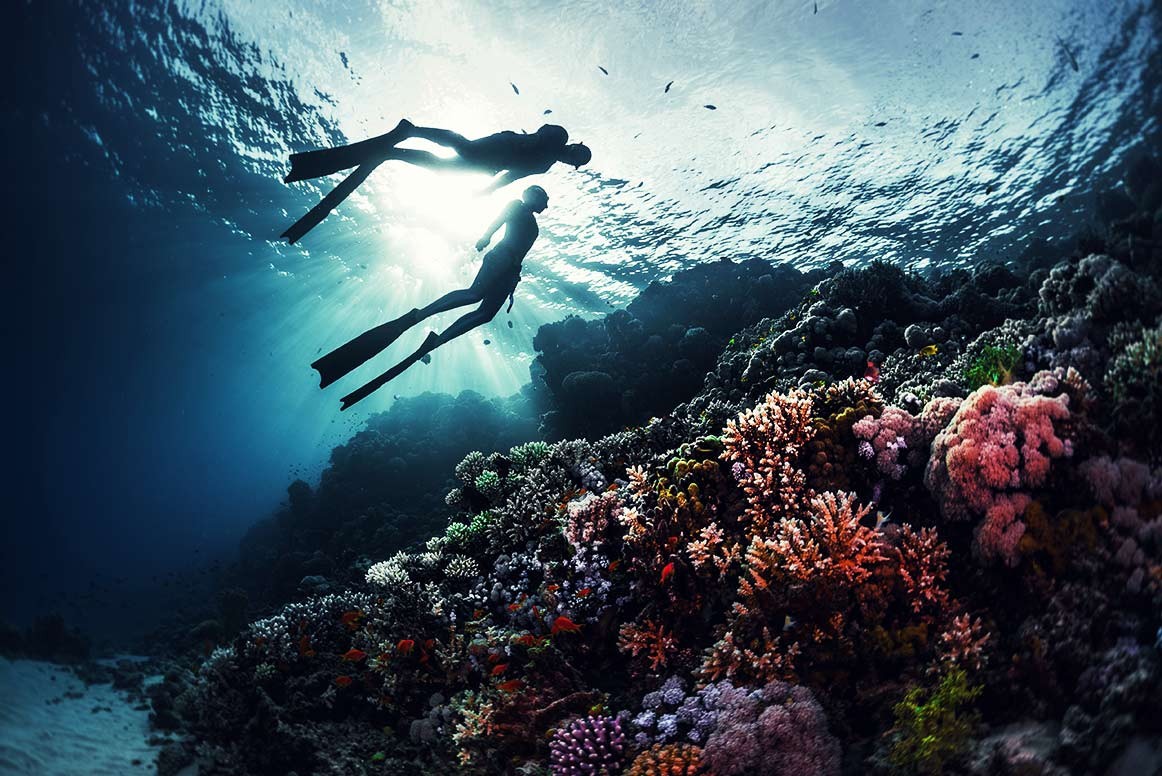 If you haven't heard of Ibiza by now, then you may have been living under a rock the past 40 years. From the first hippies who made their way to the island in search of love and other necessities, to the latest arrivals who want the best parties in the world, everyone has always found their place on this Mediterranean island that is ready to welcome you.
If you are looking for beaches, then you can choose from the 210 kilometres of sand that stretch out from one end of the island to the other, sprinkled with incredible coves that are sometimes difficult to reach. If you want sun and good weather, then choose any of the 2,948 hours of sunshine throughout the year and stay in one of the hotels in Ibiza. If you are into sports—adventurous, laid back or water activities—you can choose from scuba diving, fishing, hiking and also biking. For people who want an exciting nightlife scene, there are so many alternatives that unless you plan on spending the entire summer on the island, you will have to choose from the best DJ sessions on the planet.
Read more: What to do in Ibiza