The Caribbean from a drone's perspective, by Thiago Correa
Like a true adventurer, Thiago likes to explore every hidden corner of the destinations he visits: "Of all the activities I did at Barceló Bávaro, my favorite was the day trip to Saona Island. It was amazing".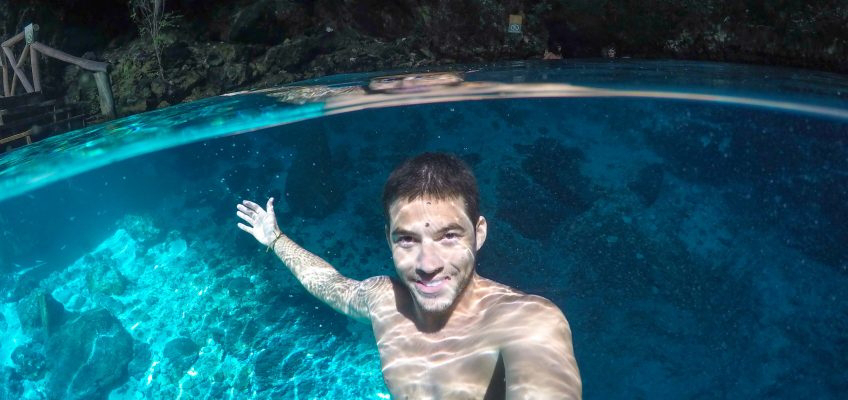 "Life begins when fear ends." These are words to live by, according to Thiago Correa, an Instagrammer who is revolutionizing social media. With more than 434,000 followers and a passport full of memories, this Portuguese man is going all out. Today we sit down with him to chat.
If we close our eyes and imagine the Caribbean, scenes of a beach with crystal-clear water and white sand probably come to mind. Thiago Correa, an all-terrain individual, decided to make this dream a reality by setting out on a republican adventure in June 2016.Upon reaching Punta Cana, this Instagrammer stayed at the Barceló Bávaro Grand Resort, where he enjoyed a few days of rest and tried some of the activities available at the hotel, such as sailing, exercising in the fitness area, and getting a relaxing beach-front massage from the hotel's wellness center.
Thiago, who is an expert in 360° videos (making him a Go Pro partner, by the way), created a video that perfectly summarizes all the experiences of his trip: "When I travel, I don't leave my drone at home. Now that I have this technology, I can't imagine traveling and taking aerial photos and videos without the drone."
Like a true adventurer, Thiago likes to explore every hidden corner of the destinations he visits: "Of all the activities I did at Barceló Bávaro, my favorite was the day trip to Saona Island. It was amazing. The island is gorgeous: crystal-clear water, countless palm trees, white sand... What blew me away is the fact that the area is practically untouched and unchanged, with very few buildings. This is what I liked the most."
He also visited Hoyo Azul, a natural pool with crystal-clear water below a huge cliff located on the southern end of the coast: "I jumped and absolutely loved this blue lagoon."