The top 5 things to do in Punta Cana
if you have to narrow down your must-do list here are five essential things to do in Punta Cana during your Dominican Republic vacation.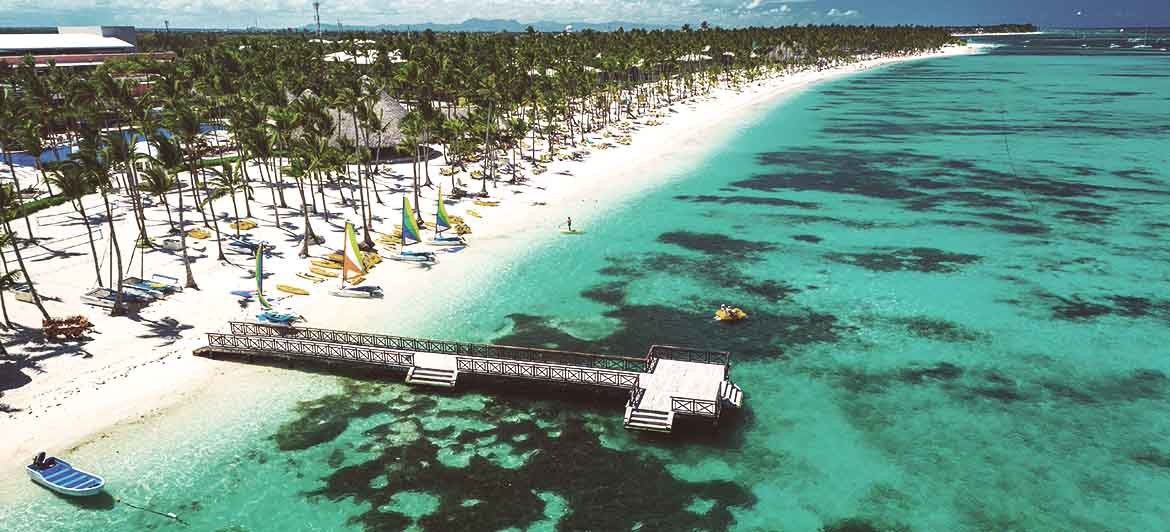 Soak Up The Sun On A Punta Cana Beach
Punta Cana beaches are legendary. But which perfect stretch of sand is right for you? Here are just a few suggestions:
Bavaro Beach: If you're staying at Barceló Bávaro Grand Resort, you're in luck. You'll have easy access to the two-mile stretch of powdery white sand and beautiful blue water known as Bavaro Beach. Recognized as one of the 10 best beaches in the world, Bavaro Beach is as good as it gets.
Playa Blanca: With its shallow waters and gentle breezes, Playa Blanca is a favorite spot for windsurfing and kitesurfing. But even if you don't try those watersports, it's a great spot to visit anyway, with soft sands and swaying palm trees.
Arena Gorda: If you're traveling with younger kids, give Arena Gorda beach a try. The shore slopes nicely into shallow, calm waters, making it a great place for children to learn how to snorkel.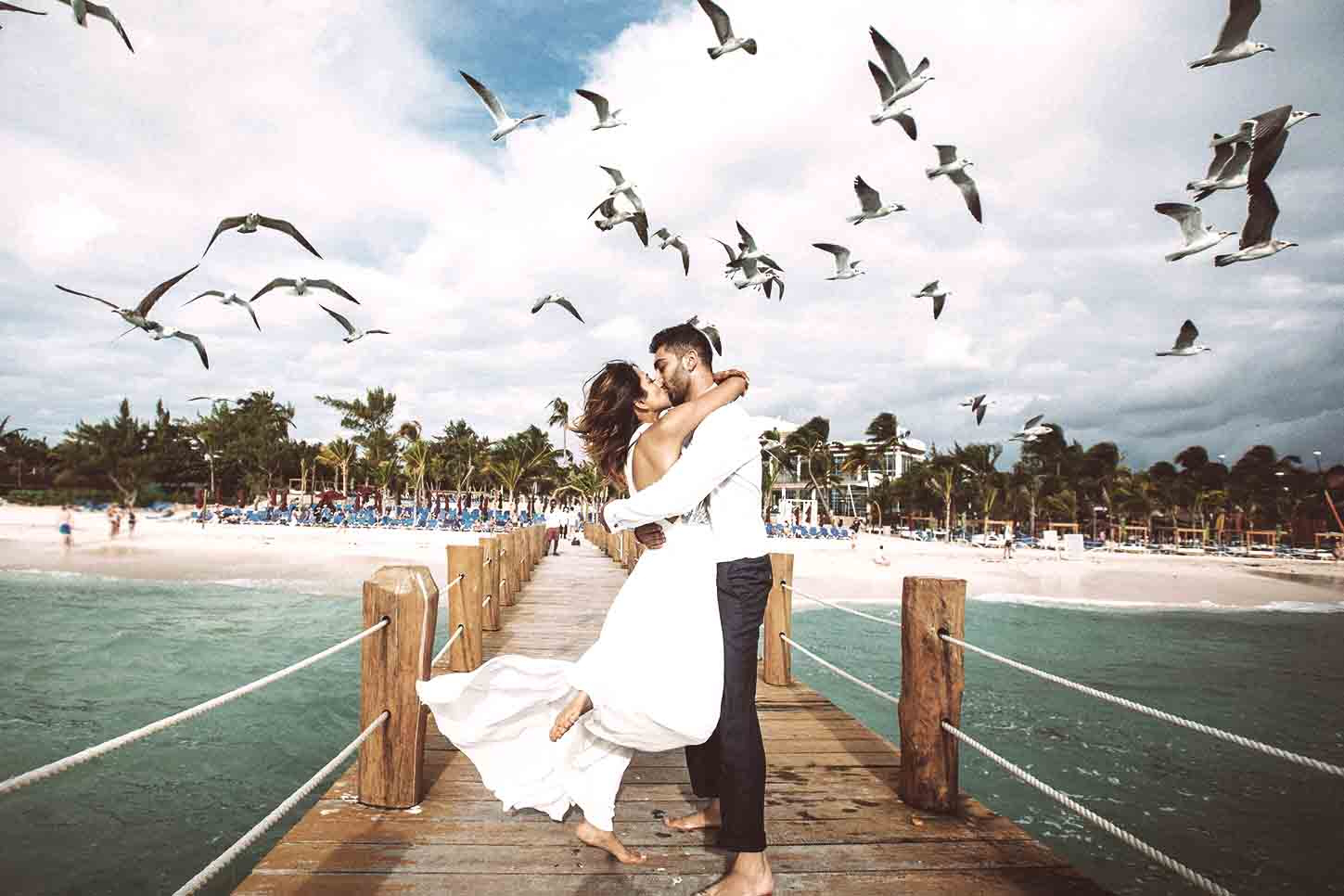 Discover Punta Cana Fishing
Punta Cana fishing is a necessary experience during your visit, whether you're an experienced angler or just getting into the activity. Punta Cana is one of the world's best destinations for offshore fishing. The deep waters, long coastlines and vibrant coral reefs offer up all kinds of treasures. On a Punta Cana fishing trip, you may catch billfish, prize-winning-sized wahoo, mahi mahi, and much more. On the inshore side of things, anglers can try to land barracuda, grouper and tarpon. Even if you don't catch anything, just getting out on the water is one of the most worthwhile things to do in Punta Cana.
Explore Hoyo Azul Punta Cana
There's no other place on earth like Hoyo Azul Cave. It's a natural swimming hole (or cenote) with crystal clear blue water located in the midst of a lush Punta Cana rainforest. The water is up to 15 feet deep in spots, making Hoyo Azul Punta Cana a perfect place for cliff diving. Go ahead – make a splash!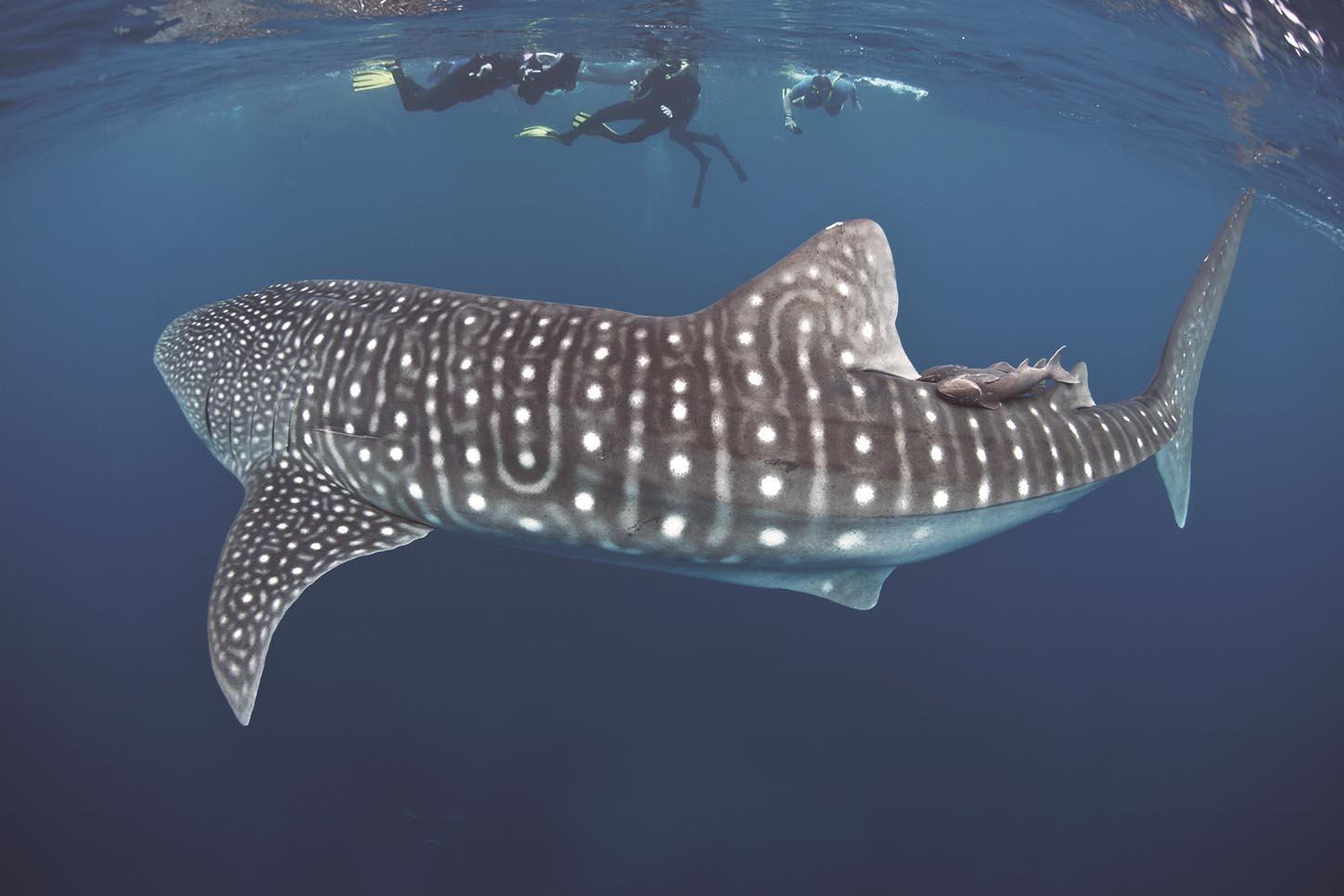 Hit The Links At The Lakes Barceló Golf Course
If you love golf, the Lakes Golf Course is a must when you're visiting Punta Cana. Playing on this P.B. Dye-designed course isn't just a day out on the links – it's an immersive experience. The meticulously manicured course features rolling fairways that traverse through a lush mangrove forest, with 25 inland lakes and 122 strategically positioned bunkers.
Experience Punta Cana Nightlife
Punta Cana nightlife is like no other nightlife. There's an energy that you can only find here, whether you're grooving to Dominican Republic music (Merengue, Bachata or Dembow) or chilling out at a chic lounge, enjoying creative cocktails (made with authentic Dominican Republic rum, of course). Imagine Punta Cana is a particularly cool nightlife destination; it's a series of interconnected caves, each one with a different theme and vibe. From mellow to thumping, pick the one that suits your mood! Or try Jewel, located at the Plaza Palma Real Shopping Mall. Here, you'll mix and mingle with locals and visitors amidst high-tech light shows and the island's best DJs.
This is just the beginning of discovering the best things to do in Punta Cana. If you're looking for more options, click here.