Top travel experiences in La Caleta Tenerife
Discover the chicer side of Tenerife and a wealth of first-class luxury travel experiences and concierge services at Royal Hideaway Corales Resort in La Caleta.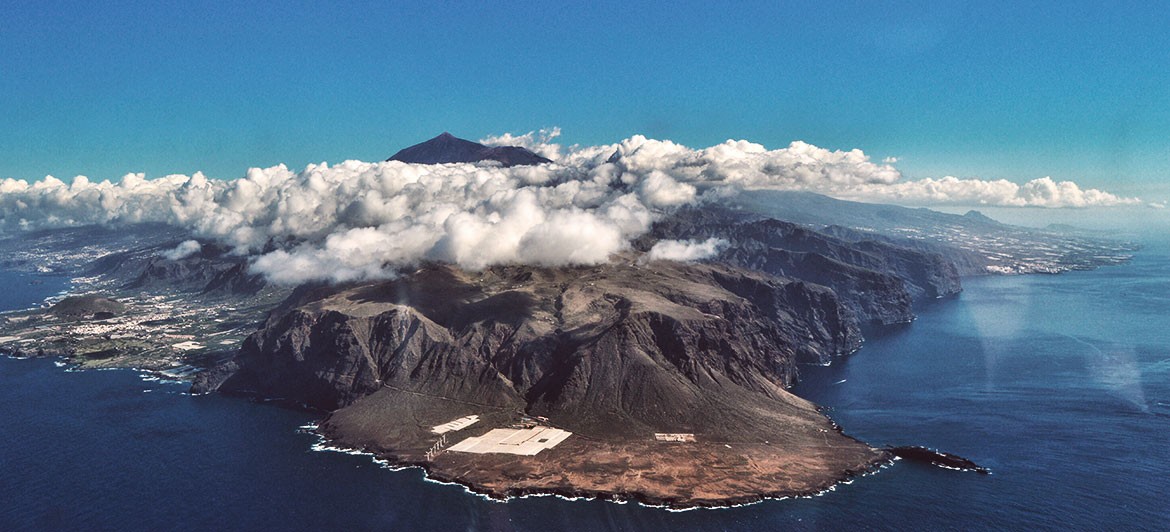 Looking for an authentically Spanish home- from- home from which you can enjoy unforgettable travel experiences in Tenerife? The brand new Royal Hideaway Corales Beach, situated on the southern tip of the island in the lesser known but very dreamy local town of Costa Adeje, is set to put this little resort on the style map.
In addition to beautifully-designed beach-side accommodation, there's a wealth of unique concierge services designed with the most discerning of visitors in mind. As immersive experiences are now high up on the modern travellers' wishlist, Royal Hideaway Corales Beach hotel has created an inspired choice of excursions and adventures guaranteed to turn up the experiential travel wow factor.
Whether you're looking to relax and unwind, or love to dive in and explore more active pursuits, this stunning new hotel provides bespoke luxury experiences to showcase the very best of everything that the island has to offer. A year-round sunny destination, and just a short direct flight from the UK, Tenerife promises to be the place to visit this year for a short-haul escape.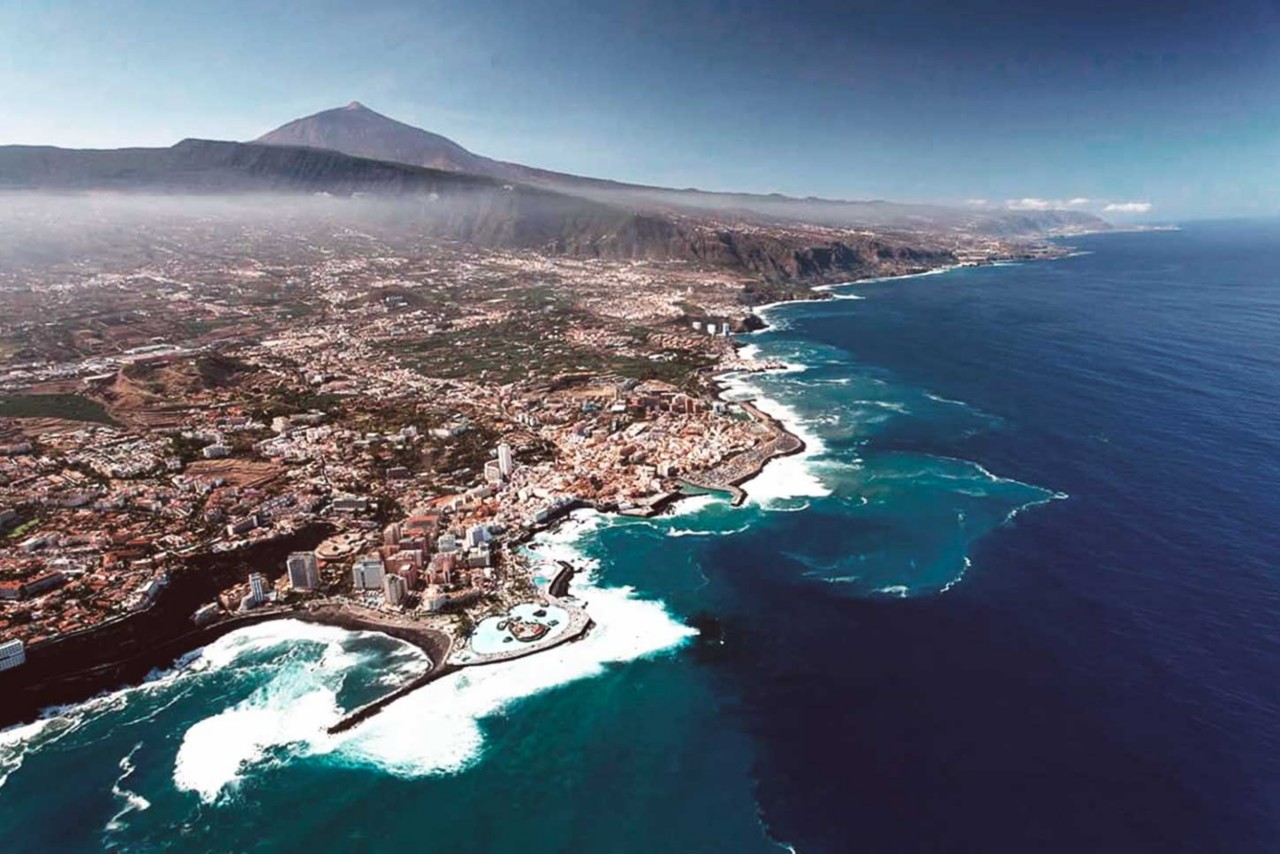 Best for a bird's eye view
It's time for sightseeing to hit new and luxuriously glamorous heights.  Guests can experience a full view of Tenerife's sun-splashed coastline and the varied terrain of the island's interior during a thrilling one-hour private helicopter ride. The tour takes you across the fishing villages in the south of the island, over Santa Cruz de Tenerife and all the way up to the north coast of the island. Highlights include El Puerto de la Cruz and the valley of La Orotava and not forgetting the amazing bird's eye view of the dramatic landscape of the Teide National Park and volcano.
Best for scuba diving
It may come as a surprise to discover that Tenerife is a well-kept secret when it comes to the world's great diving locations. For those in the know, the clear Atlantic waters teeming with an amazing abundance and variety of sea life and the extraordinary volcanic rock formations make this corner of Tenerife one of the best year-round diving destinations on the planet.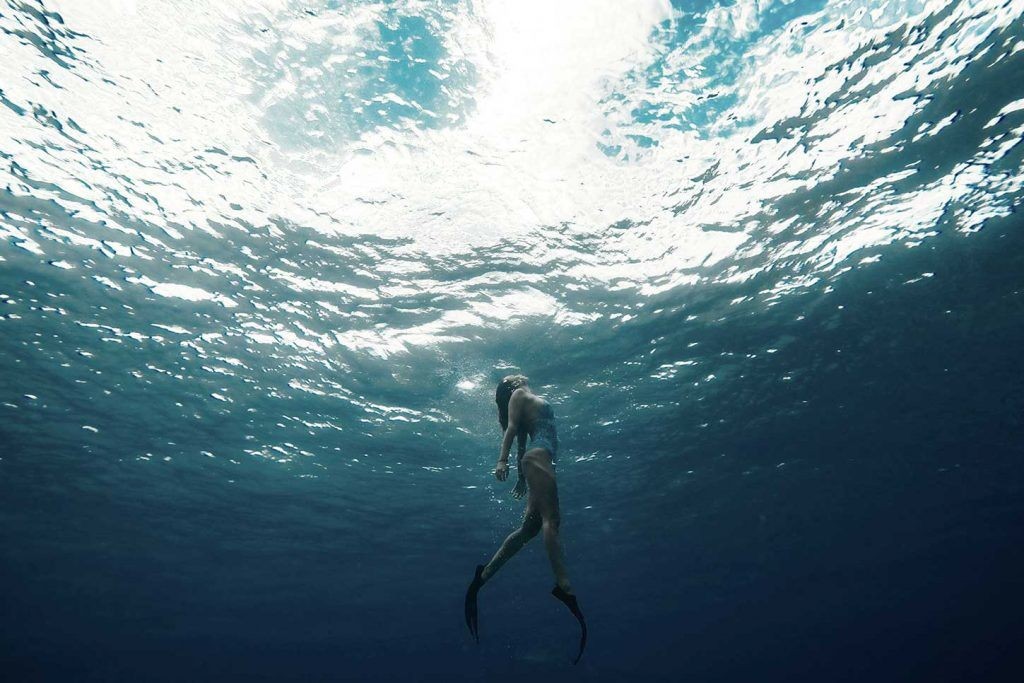 Royal Hideaway Corales Beach makes the most of its enviable setting by offering scuba-diving excursions on board a private yacht. The surrounding Atlantic Ocean is home to a wealth of marine species, including Gorgonian, black coral, dolphins, whales, and turtles, to name just a few, and the cliffs of volcanic rock, which lie beneath the surface promise a spectacular underwater landscape. Setting off in the morning, guests can explore this underwater world before enjoying a leisurely lunch washed down with chilled local wines onboard the private yacht.
Best for star gazing
Royal Hideaway Corales Beach is situated near Teide National Park, a UNESCO World Heritage Site and known as a "Starlight Destination", a title given to locations that have been recognized among the best places on earth for stargazing. To make the most of this privileged location, the hotel can arrange for guests to enjoy a private dining experience onboard a luxury yacht. During these sundowners by starlight trips, guests will be accompanied by an expert astronomer who will point out the main constellations along the way.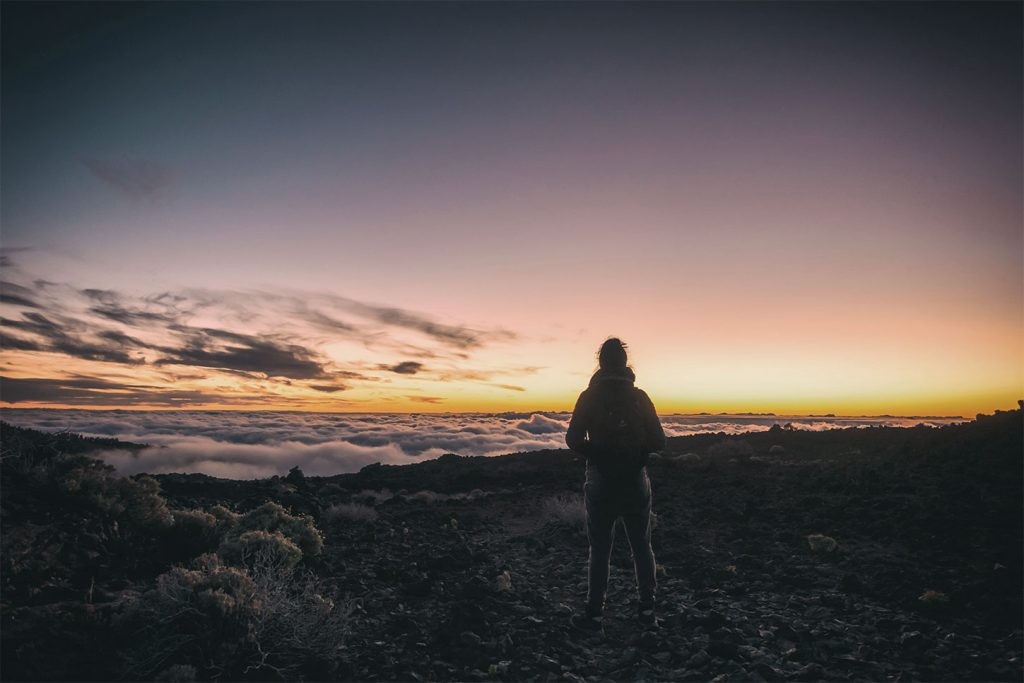 Best traditional resort
Tucked well away from the crowds in the neighbouring and rather hectic tourist resorts of Playa Paraiso and Playa de Las Americas, Royal Hideaway Corales Beach hotel is situated in the traditional fishing village of La Caleta - a delightfully small but very beautiful resort with a cluster of charming bars and restaurants. Among the best are La Calleja Tapas Bar and Piscis Restaurant. Here, the vibe is certainly more refined and relaxed.
To get your bearings and explore the coastline, go for a stroll along the pathway that leads to the next resort, Playa del Duque. And if you're in the mood for a longer hike with a drink in a buzzing bar at the end of the road, you can follow the same path all the way to the neighbouring resort of Los Cristianos.
Best for destination fine dining
Guests looking for an authentic dining experience should book a table at Maresía, the resort's adult-only rooftop restaurant that commands stunning views across to La Gomera. Headed up by native Michelin-starred chefs Juan Carlos and Jonathan Padrón - known as the Padrón bothers – this dynamic duo showcases the diversity of Canarian cuisine, serving sumptuous dishes crafted from local ingredients.
Best for beautiful beaches
Natural and unspoiled, the little beaches around La Caleta are deliciously tranquil. The main beach of La Enramada is a 300m stretch of coarse lava sand and rocks, lapped by clean, sparkling waters. Sun loungers and parasols are available to hire during the high season and there's a sweet little beach bar serving cool drinks and snacks. If golden sands are an absolute must, then simply take a saunter to Playa de Duque located to the south-east of La Enramada less than one kilometre's walk away.
And be sure to explore Spaghetti Beach, the town's infamous 'hippy beach' – a beautiful stretch of sand so named because, in the earlier days when hippies first began to commune here, one of the inhabitants welcomed visitors with dishes of home-made spaghetti. It also goes by the names of - and is better known as - Playa de la Diego Hérnandez and Playa Blanca.
This secret peach is tucked away from view and can only be reached by walking along the rock face, or by walking down a steep trail that leads from the fishing village of La Caleta.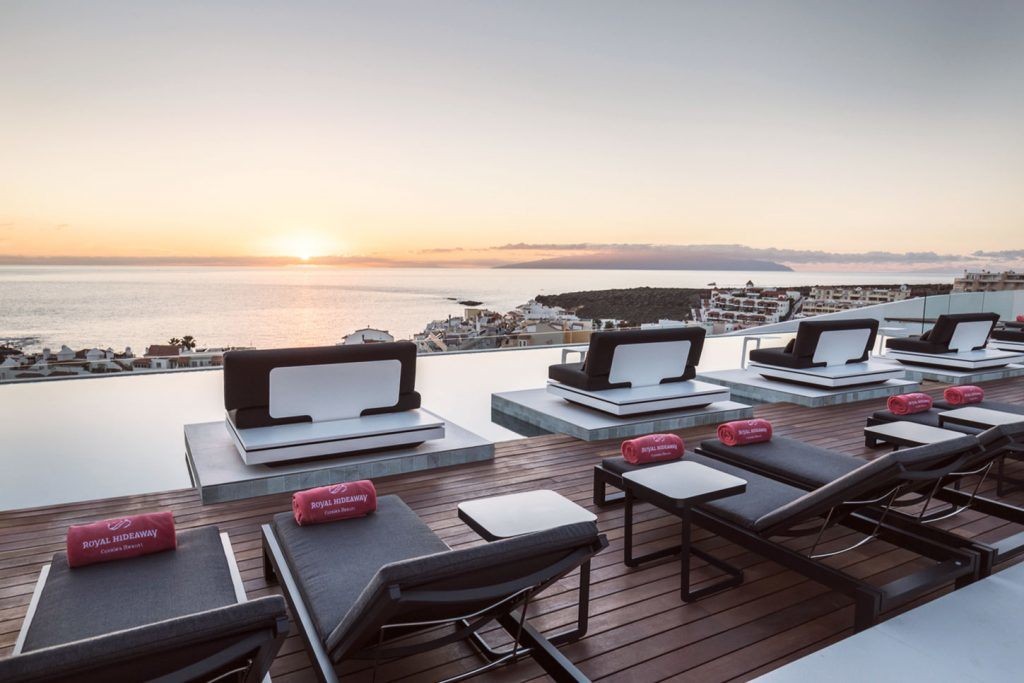 Inside the hotel
Royal Hideaway Corales Resort is divided into two distinct areas with Royal Hideaway Corales Beach designed exclusively for adults and Royal Hideaway Corales Suites to cater for the entire family. The whole hotel enjoys sea views and celebrates the culture, food and design talents of Tenerife. The interiors are by MKV Design who have drawn on the surroundings and underwater sea life: the communal areas are inspired by the intricate formation of coral and mirror its delicate formation and colour to raise awareness about the natural beauty of the marine world.