Top travel experiences in the Dominican Republic: National Parks
Check out our round-up of the best national parks and where to enjoy the top travel experiences in the Dominican Republic.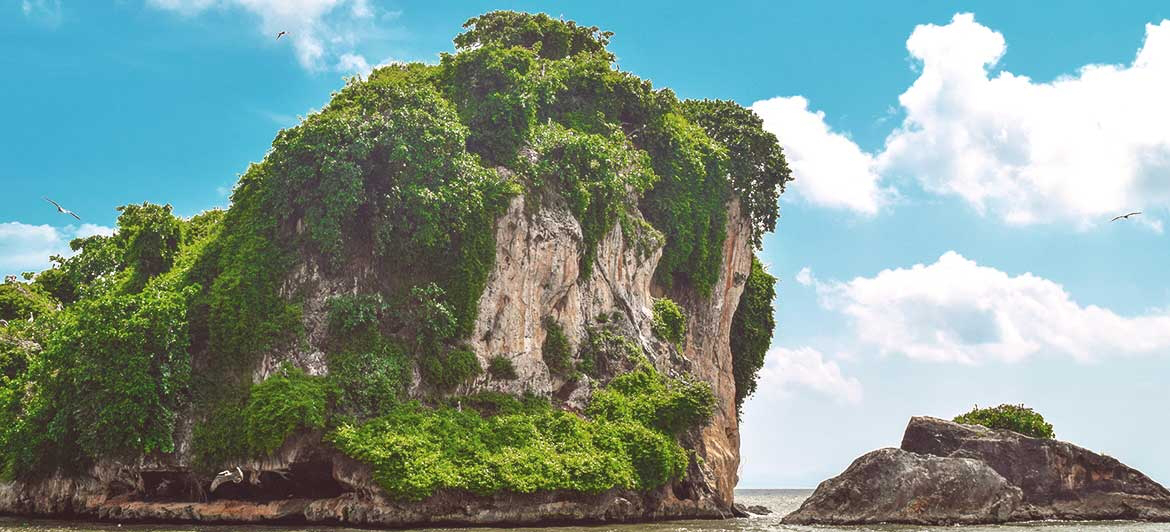 Looking to discover the top travel experiences in the Dominican Republic? Renowned for its picture-perfect beaches, tropical rainforests and spectacular natural wonders, the Dominican Republic can offer the perfect getaway for nature lovers and adventure seekers alike.
With national parks and protected areas covering 25% of the island's landscape and a tropical climate that lends itself to outdoor activity all year round, the options to explore in paradise are endless, whether in water, on land and even in the air. Complete your Dominican Republic adventures with the perfect hotel for your stay at Barceló Bávaro Palace, which lies in the heart of paradise by one of the 10 most spectacular beaches in the world. This five-star, luxury all-inclusive hotel is one of the best hotels in Punta Cana and perfect for all kinds of travellers, whether you want to unwind in the exclusive spa, immerse yourself in the infinite range of water sports, or indulge the hotel's 11 restaurants, offering the finest of local Dominican cuisine or international speciality dishes.
Whatever you want from your Caribbean break - the Dominican Republic has it all, but one thing you can't afford to miss out on during your travels is the selection of fascinating national parks on offer. If you're looking to discover the best of the country's natural beauty, check out our round-up of some of the top travel experiences in the Dominican Republic.
Top travel experiences in the Dominican Republic: Los Haitises National Park
Tucked in a remote corner of the Dominican Republic's north east region, sitting directly below the Samaná Peninsula, you will come across one of the country's national park crown jewels - Los Haitises. The park is a 1,600 square kilometre humid forest with vast stretches of untouched mangrove forests along its bay, secluded beaches, ancient caves and the Dominican Republic's most diverse collection of flora and fauna. Once used as a filming location for Jurassic Park, the park truly is a site for sore eyes. Book your excursion now and let an ecological tour guide show you all of the park's natural wonders and hidden treasures.
Just five miles east of the capital city, Santo Domingo, the 3 Eyes National Park features three iridescent blue lagoons ("eyes") that were formed in the underground limestone caves. Enter the famous attraction by descending the winding staircase leading to a series of caves, and follow the pathways surrounding the stunning waters. If you are visiting with a guide, you can hop on a small boat from the third lake to see the fourth lagoon, where you will be taken to open-air scenery surrounded by a rocky landscape covered in lush green vegetation.
Located on the southern tip of Pedernales, you will find one of the Dominican Republic's most significant natural reserves - Jaragua National Park. The park boasts plenty of diverse ecosystems for you to explore, including natural forests, caves, beaches, lagoons, isles, wetlands, seagrasses and coral reefs. The fauna and flora spotted at the park range from manatees and turtles to tropical forests, cacti and mangroves, where over 130 species of birds flourish. You will also be accompanied by flocks of flamingos, white ibis, herons, iguanas, and more…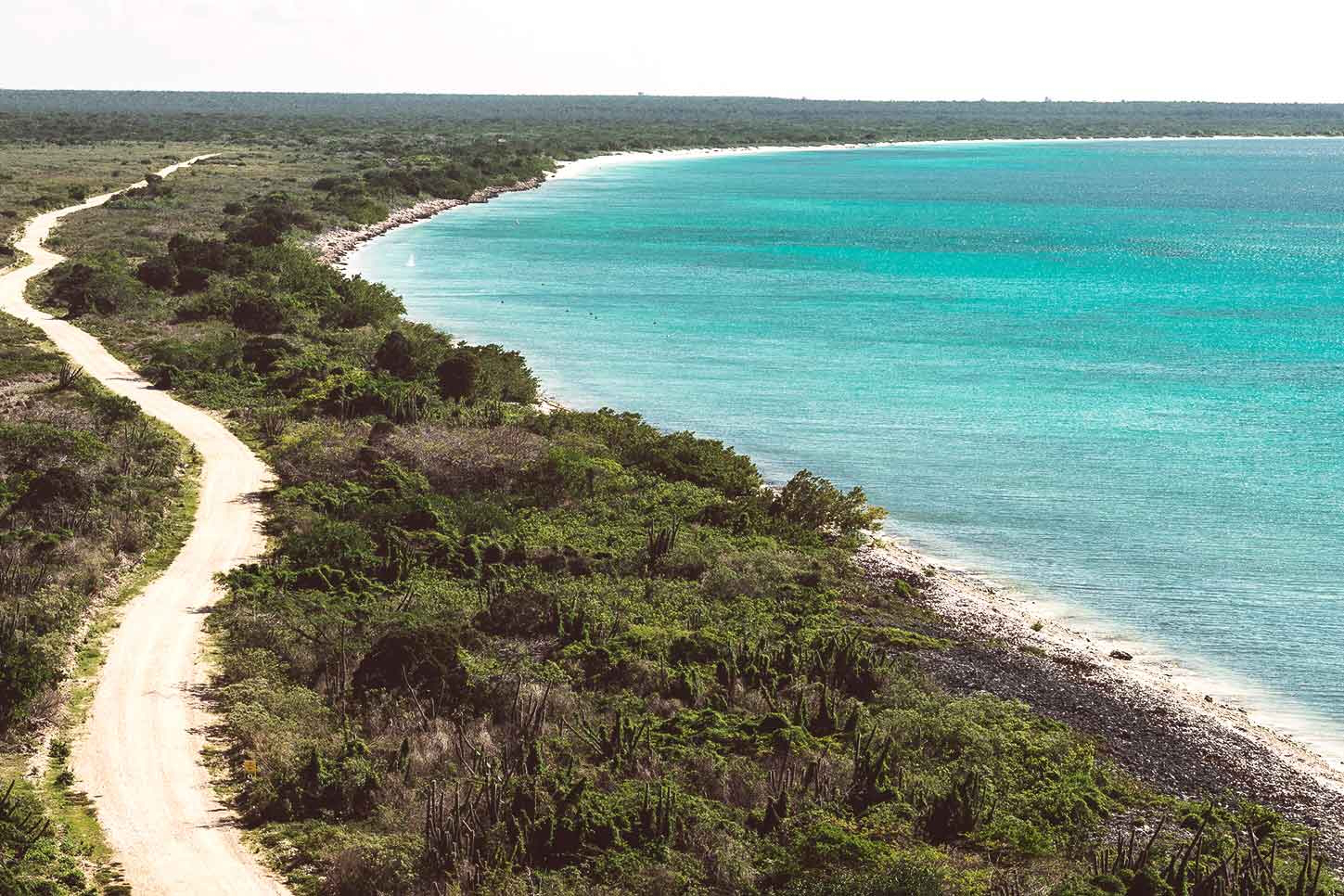 The stunning Bahía de Las Águilas coastline is located on the park's western side and undoubtedly one of the most beautiful and best-preserved beaches in the country. Stretching for a whopping five miles, its diamond-white sands and clear turquoise waters are truly picturesque. With no hotels, shops or restaurants in sight, you can simply unwind in tropical paradise amidst sheer tranquillity.
Top travel experiences in the Dominican Republic: El Choco National Park
If you're ready for a Dominican Republic adventure and fancy an afternoon of hiking, mountain biking, swimming in fresh water lagoons or cave exploration, then El Choco National Park is the place for you. Located less than 15 minutes from the beach and in the heart of Cabarete, this park offers 48 miles of lush green jungle, lagoon and land to explore. Its biggest attraction is its underground water-filled caves, where you can take a refreshing dip or deep dive into the crystal waters. Hiking trails take you through thick tropical forests, where you will spot over 30 species along the way, from birds and lizards to bats.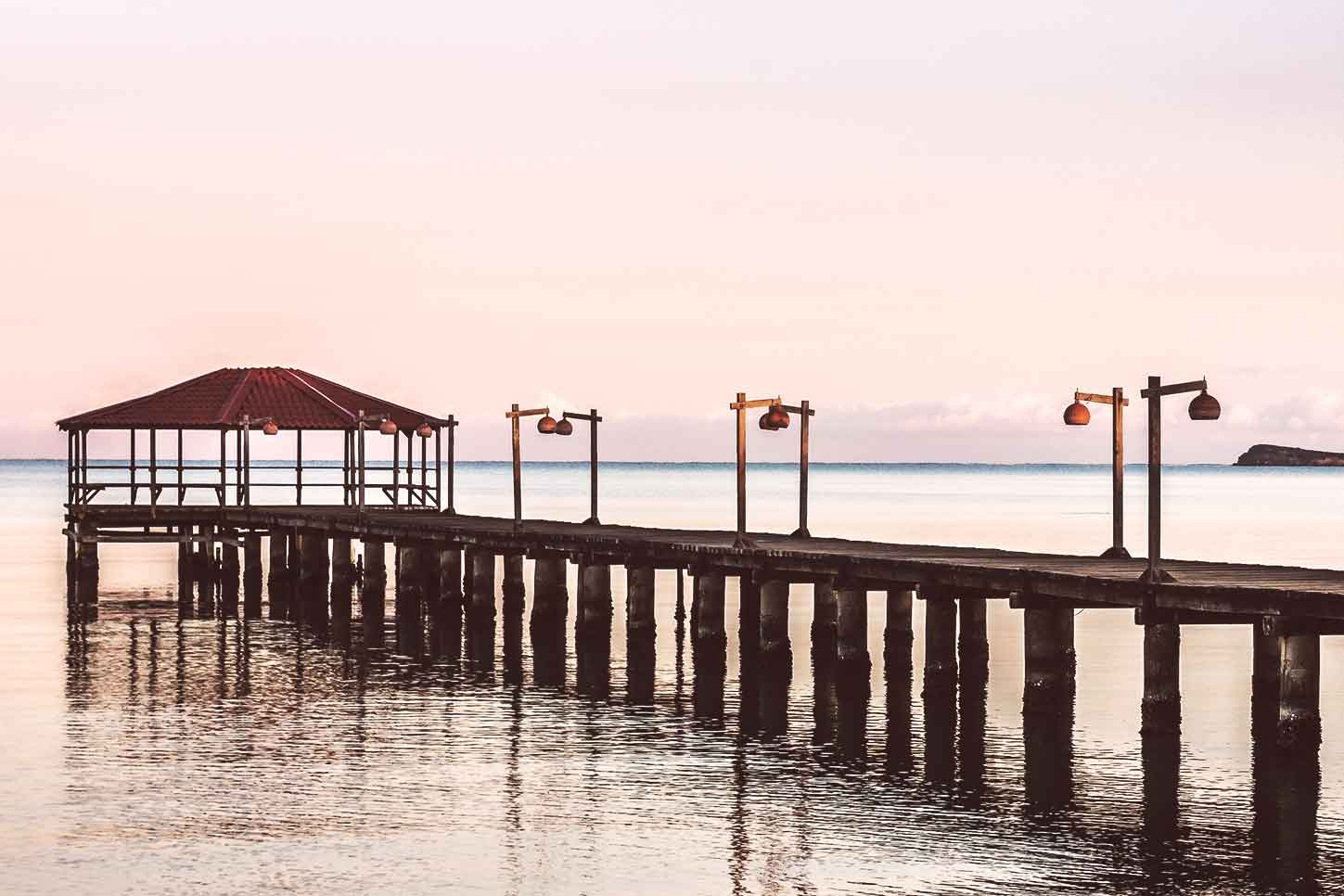 Montecristi Underwater National Park
Montecristi Underwater National Park is a vibrant and rich coral barrier on the Caribbean Island of Hispaniola that extends from the borders of Haiti to Punta Rucia in the Dominican Republic. The park contains coastal lagoons, beaches, mangrove swamps and a great diversity of aquatic flora and fauna. Enter this beautiful protected area and you can discover the incredible natural habitat of species such as the hawksbill turtles, manatees and dolphins, as well as an awe-inspiring virtual graveyard of shipwrecks. 
Cueva de las Maravillas National Park
Approximately 800 metres long and 25 metres below the ground lies the ancient Maravillas caves, estimated to be around 100,000 years old. The caves are located 7 miles west from La Romana, in the south-eastern part of the country. A world of nature awaits you in inside the caves, where you can discover snakes, spiders, toads, centipedes, millipedes, worms, lizards, bats and plenty of other tropical fauna.
Top travel experiences in the Dominican Republic: Cotubanamá National Park
Another of the top travel experiences in the Dominican Republic is Cotubanamá National Park, also known as Parque Nacional del Este. This Caribbean gem is one of the most visited attractions in the country, particularly for its star attraction, Saona Island. Saona is an idyllic tropical escape, where long stretches of white sand, giant coconut trees and iridescent turquoise waters await you. On the coastline, you will find numerous snorkelling and diving sites along colourful coral reefs that are brimming with exotic sea life.