Travel Safely: Post COVID-19 hotel experience
Read how to travel safely during coronavirus and enjoy a relaxing hotel experience post COVID-19 thanks to updated hotel hygiene protocols.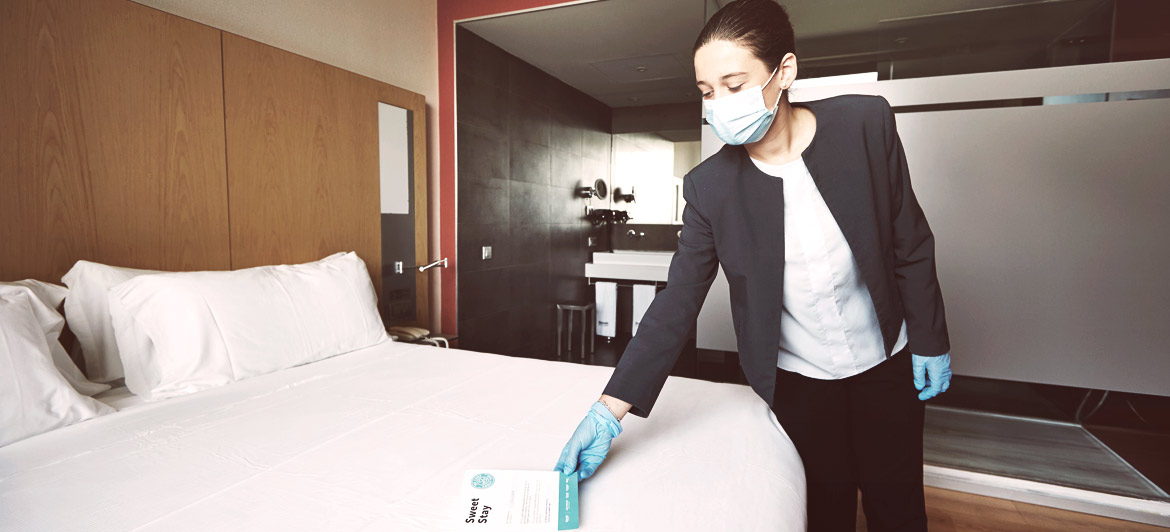 Travel Safety and Security During Coronavirus
As the world awakens to a 'new normal', a feeling of resilience and unity is buzzing in the air. If there is one thing that the Coronavirus crisis has shown, it is the world's readiness and ability to join forces. With people concerned on how to travel safely, hotels across the globe have been quick to inspect their hotel hygiene policy and provide creative solutions to ensure health and safety is maintained at all times. Some hotel brands have even rallied to create personalised programmes for their guests, so that visitors can return and enjoy their stay in a hotel post COVID-19 without compromising on comfort and luxury.
Hotel Hygiene Solutions for Travel Safety
Advanced technology, limited guest capacity and continuous disinfection of spaces are just some of the many ways in which Barceló Hotel Group is ensuring hotel hygiene standards for travellers post COVID-19 so that their stay is as comfortable as ever before. However, guests can relax in the knowledge that strict hotel cleanliness measures have been put in place everywhere from the front desk to the hotel rooms without compromising on comfort and style.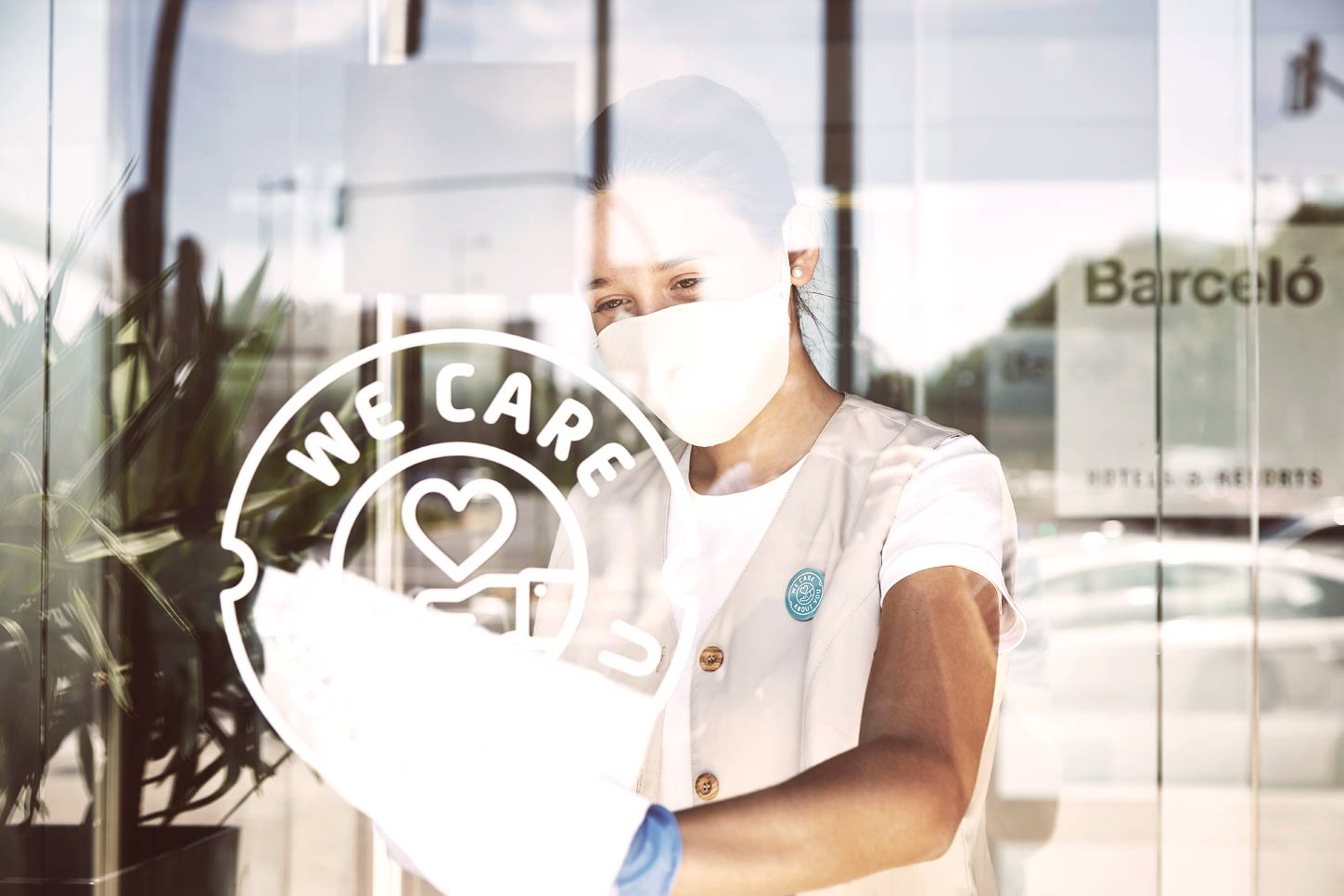 We Care About You - Hotel Hygiene Policy
The Barceló Hotel Group is famous for its outstanding level of care and attention paid to guests during their stay. With ninety years in the hospitality industry, no challenge is too daunting, not even a global pandemic. The "We Care About You" programme outlines the travel safety and security protocols that have been carefully designed allowing guests to enjoy their stay in a safe and relaxed manner.
We Care About You closely follows up to date recommendations from the World Health Organization in addition to top international health institutions. This means that the travel safety advice offered is closely monitored and the protocols in place are updated often to best fit each and every hotel. The aim of the programme is to provide a home away from home for all travellers with a focus on providing the best guest experience possible.
Can You Travel Safely Now?
In addition to the premium level of care delivered inside the hotels, Barceló Hotel Group has partnered with AON and Openhealth to provide all guests travelling within Spain access to telemedical care. This agreement allows any guest staying at one of the Spanish hotels access to free, unlimited health care support for general practice, paediatric and dermatology care over the phone or online. The support is offered either over the phone, via video call, online chat or written correspondence and a detailed health report is provided along with a prescription or COVID travel safety kit as per advised by the medical professional. The helpline is available in five different languages (Spanish, Catalan, English, French and German) 365 days a year during a period of 24 hours for general practice and family medicine and between the hours of 08:30-20:30 for paediatrics and dermatology.
Hygiene Practices in the Hotel Industry
One of the most noticeable changes across hotels is the digitisation of the check in process. Using the latest technology, it is now quicker and easier than ever before to check in and feel at home without even having to pass through reception.
Barceló Hotel Group has developed its own app which allows guests to complete simple procedures such as check in and check out, order food or even use the app as a room key to unlock doors to ensure maximum levels of hygiene in the hotel room. The app also goes one step further, acting as a control for the lighting, curtains and air conditioning in the rooms allowing guests to alter the ambience of the room with just one click. This is ideal for guests wanting to achieve the perfect night's sleep. Information about the hotel and it's facilities can also be found on the app, reducing the use of paper and non renewable resources, providing a more sustainable and eco friendly environment for guests.
Food forms an essential part of our hotel experience. Renowned for exceptional standards in catering and quality, Barceló Hotel Group have reimagined the dining experience for guests, making sure that hotel hygiene regulations are met at all times. The capacity allowance is closely monitored, dining times have been extended and guests must be seated in the dining rooms while enjoying their meals.
Menus are now available in digital form to avoid the risk of contamination and these can be accessed on the app or via a QR code. Much loved buffets remain functioning but are closely monitored by staff so that distances are maintained, hand gel is used and all guests must wear face masks when circulating in the common areas. The food offered has also been updated to make certain that high quantities of stress busting food is available, alongside traditional favourites. Of course, industry grade cleaning products and disinfectant are used throughout the dining areas and to clean the cutlery, crockery and serving dishes. All of these changes made complement the extensive hygiene practices in the hotel industry that are now being adopted.
Room service has also been given a makeover and now all food is served in disposable containers and comes with disposable cutlery to avoid all contamination. Room service can also be ordered via the app using the "Grab & Go" option.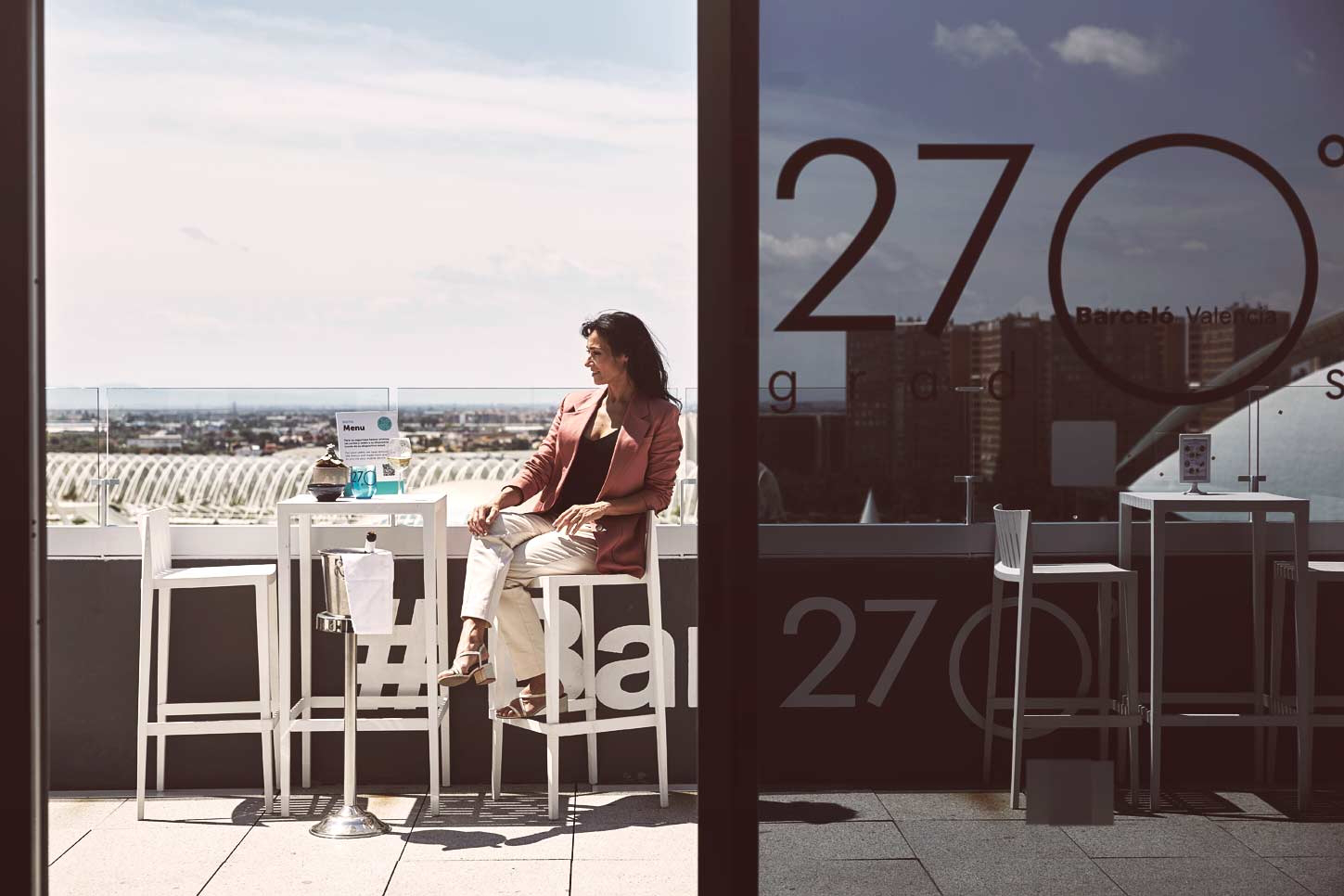 The Importance of Hygiene in the Hotel Industry - A New Normal Guest Experience
While hotel hygiene and standards have always been a top priority, further regimes and processes have been added so that the hotel doors can be opened, kitchens fired up and guests welcomed back in a secure and comfortable way. Hospital grade cleaning products are now being used, rooms are being disinfected regularly, hand gel is available at all times and audits are carried out by specifically trained travel safety advisory staff and a hotel hygiene manager to make sure safety comes first. In addition to this, all cleaning of facilities will be carried out by internationally recognised external companies such as: BIO9000, Biolinea and Biolab to ensure standards are maintained at all times.
Of course, leisure activities are still a core part of the hotel experience and fitness and wellness facilities have been adapted to maintain distance, control usage and maintain cleanliness. Spas and Gyms will operate on an appointment only basis, with regular cleaning scheduled throughout the day. The pools will also operate on a more restricted basis with designated entry and exit points allocated to avoid gatherings of people to help keep hygiene and sanitation standards high.
We Welcome You Back to Travel Safely in 2020
Overall, all the new protocols and initiatives that Barceló Hotel Group has put in place are there to guarantee a stress free, tranquil and safe place to work, relax and vacation. As we are all adapting to the new normal, so is the hotel industry. We are in this together and each step taken to provide a secure, healthy and hygienic environment is one step in the right direction. Are you ready to travel again?