The best (virtual) destinations from which to make a video call
Discover the best video call backgrounds for your online calls in Zoom or Skype and call your family and friends from your favourite virtual destinations.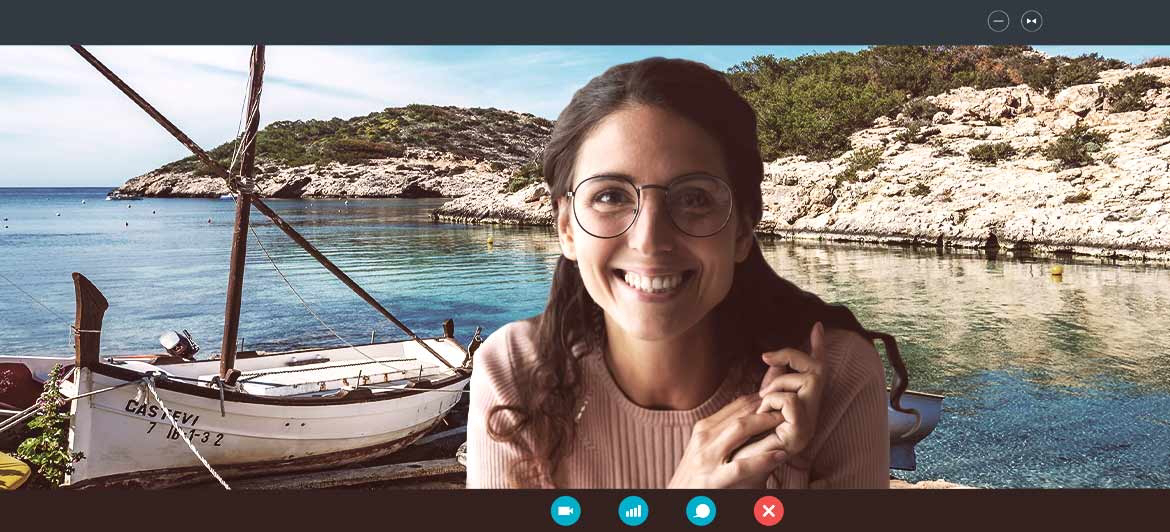 If there's a ritual that's broken into our lives during confinement and it looks like it's going to stay with us for a  while, that's the art of video calling. Whether personal or professional, the lack of physical contact has increased the amount of time we communicate through our electronic devices and has shown us how difficult it is sometimes to improvise a suitable backdrop when the icon starts flashing before we have passed through the dressing room.But what if you could travel (virtually) and call your colleagues or loved ones from an idyllic destination that would trade the prevailing chaos at home for a paradise postcard? Barceló Hotel Group wants to enhance the video calls of all users by offering some of its hotels and resorts from the best destinations in the world to make them the background of your conversations. How? Download HERE a selection of 20 free wallpapers that you can configure in video conference applications like Zoom or Teams that will transport you to picturesque locals like Bavaro Beach, Riviera Maya, Punta Cana, Formentor, Ibiza, Cabo de Gata, Marrakech or Dubai.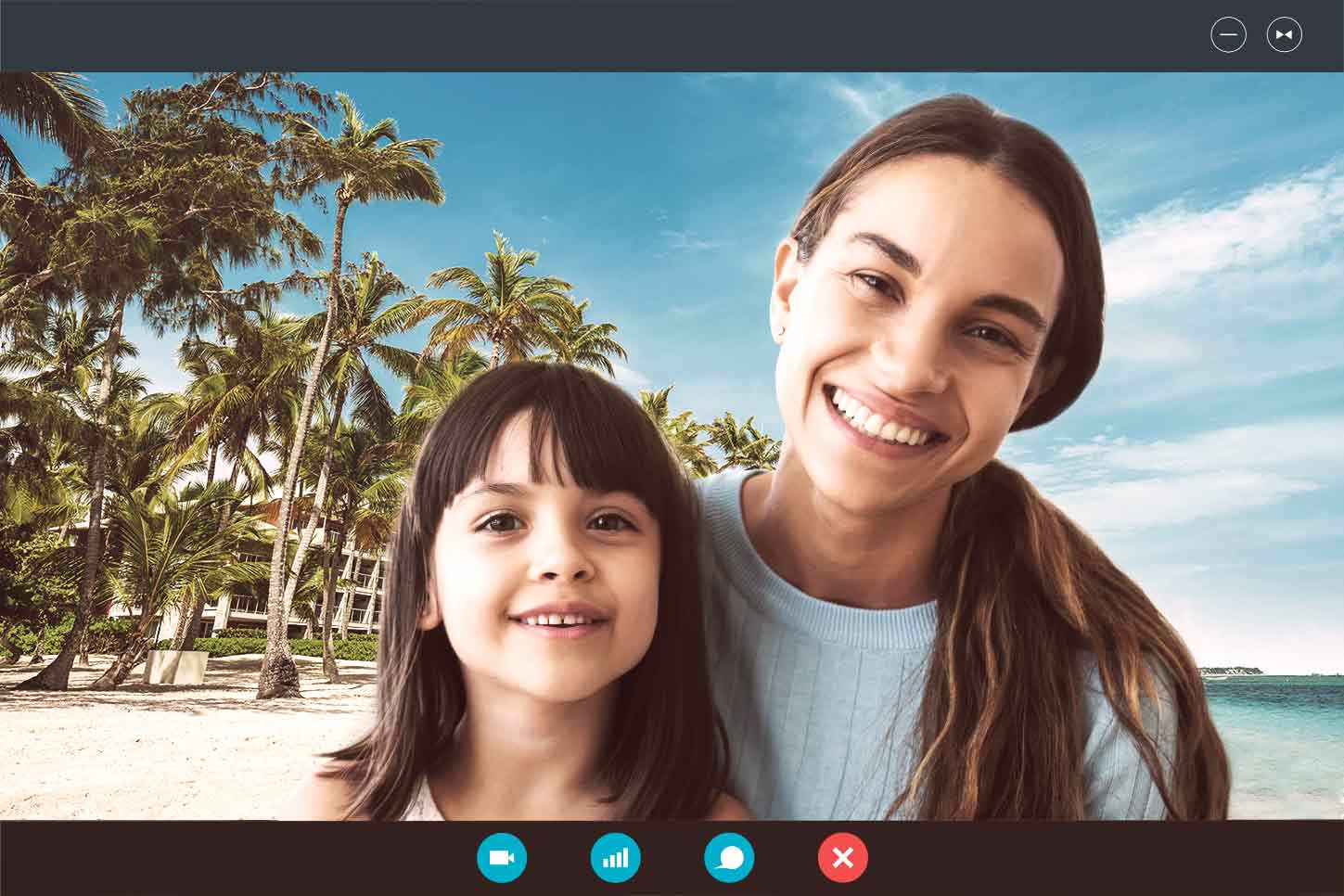 The destinations we have #WishtoGoBack?
During these past weeks when most of the population has been forced to work remotely, who has not fantasized about implementing the workation trend and confining themselves somewhere in paradise? Start by practicing which "travel background" suits you best, it's a good way to inspire the traveling spirit and start thinking about what your first trip will be when this is all over.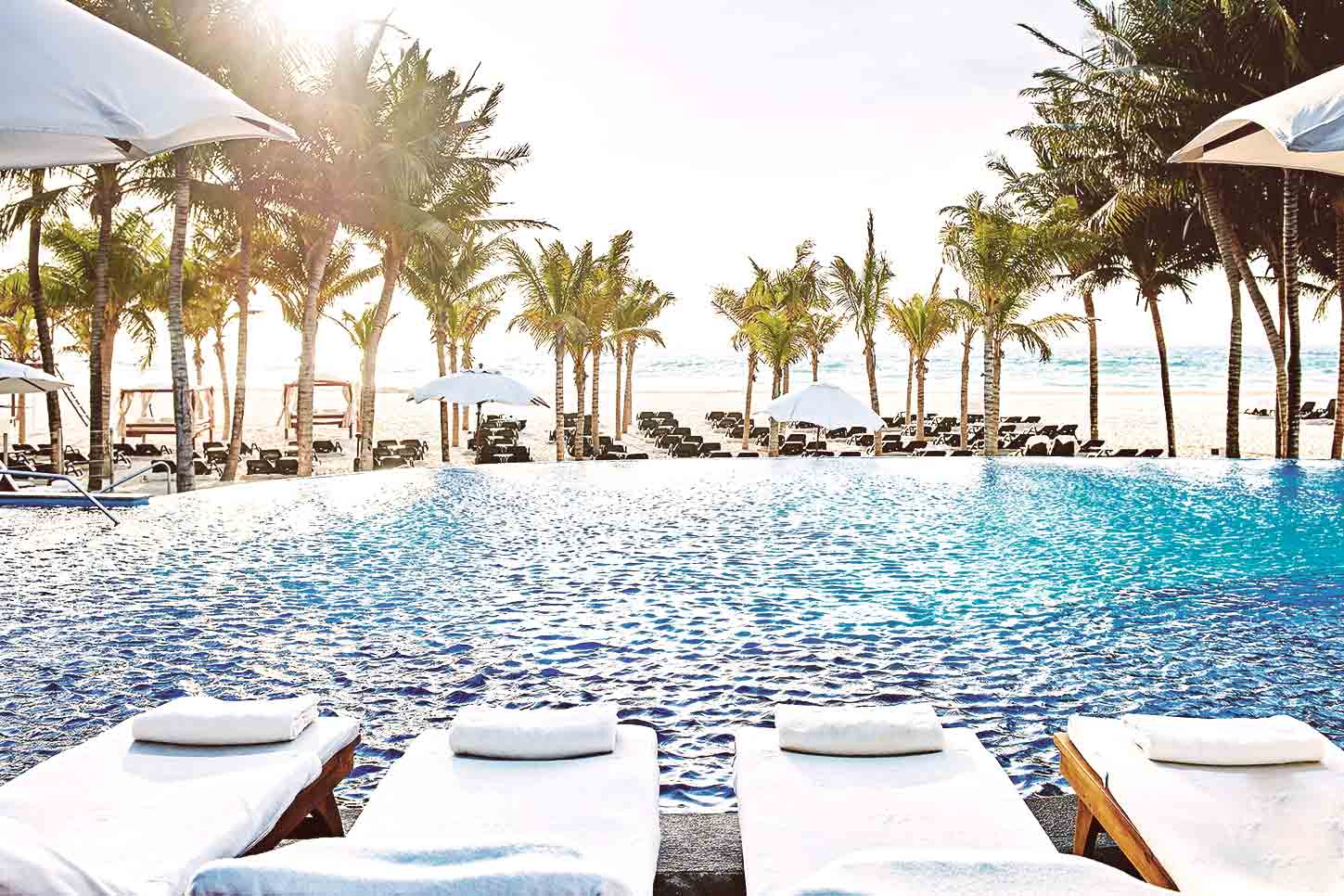 A beautiful wallpaper helps to improve our image and hide from the world the possible chaos in which our living situation has sometimes become during confinement. But let's not kid ourselves, sometimes a stunning background is not enough and until they invent outfit filters, it is best to follow a series of tips to help get a flattering portrayal and to not distort your magnificent Barceló background. Notes!
Place the camera at eye level. Not too close for the image can be distorted, but not too far away for your gestures to be visible. To do this, elevate your preferred device with an integrated camera by using common household items, such as books.
Find a well-lit place. If possible, with frontal natural light without it being too powerful to avoid "washing out" the image.
Avoid wearing clothing with stripes or geometric prints they may create a weird optical effect called a moiré pattern. It is better to opt for smooth and neutral tones like gray or light pastels that compliment your appearance and give us light.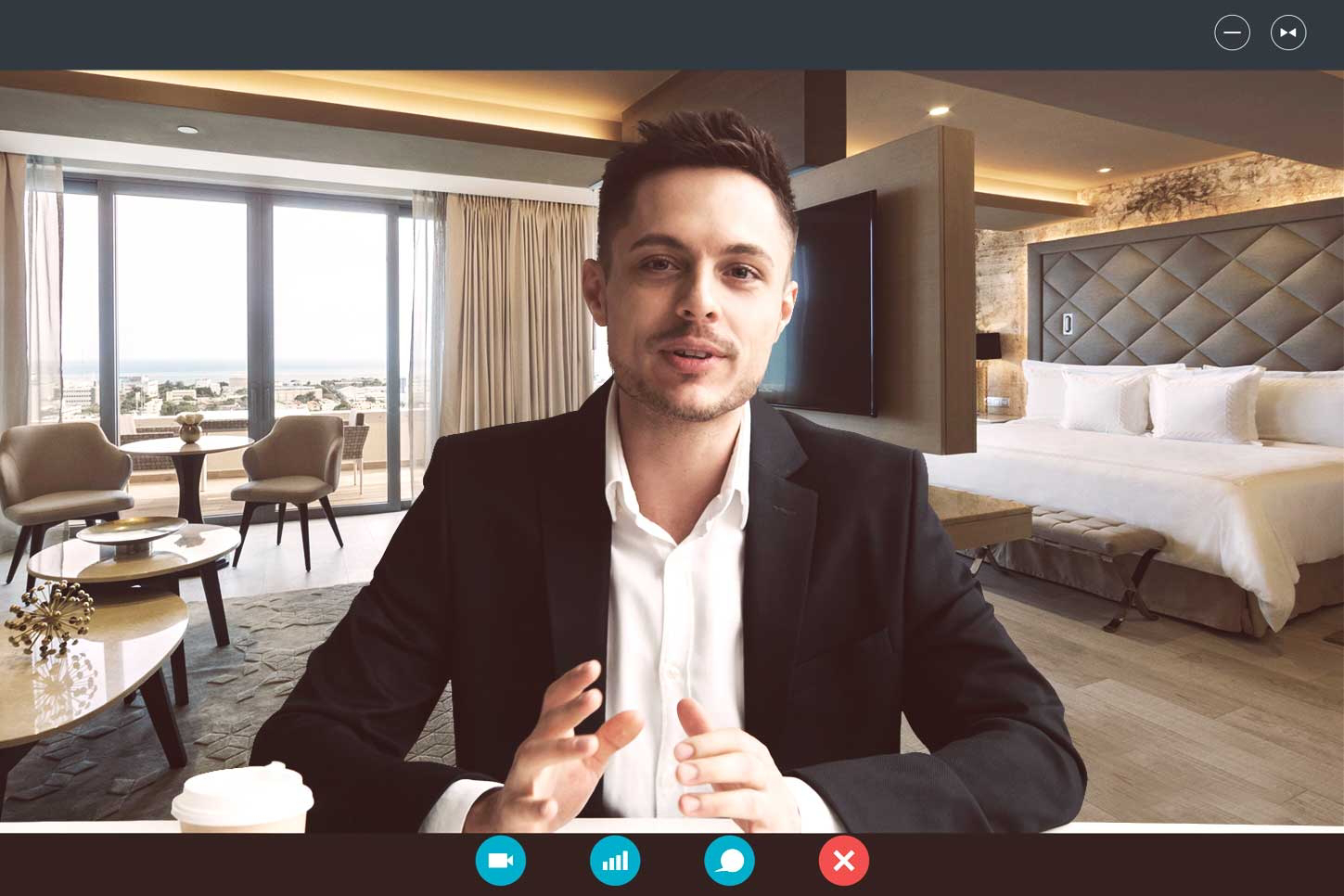 And until the de-escalation allows us to travel again, we can always recreate our favorite memories of past summer vacations that we can return to when the "travel bug" bites us again. To share these  vacation memories, Barceló Hotel Group has launched on its social networks the campaign, #WishToGoBack which encourages its followers to share images of their best trips to make waiting more bearable until we finally travel again.