What to see in Málaga: a cultural trainer so you don't miss out on anything
To get to know all the cultural and artistic venues available in Málaga, the Barceló Málaga Hotel has created the 'Cultural Trainer' service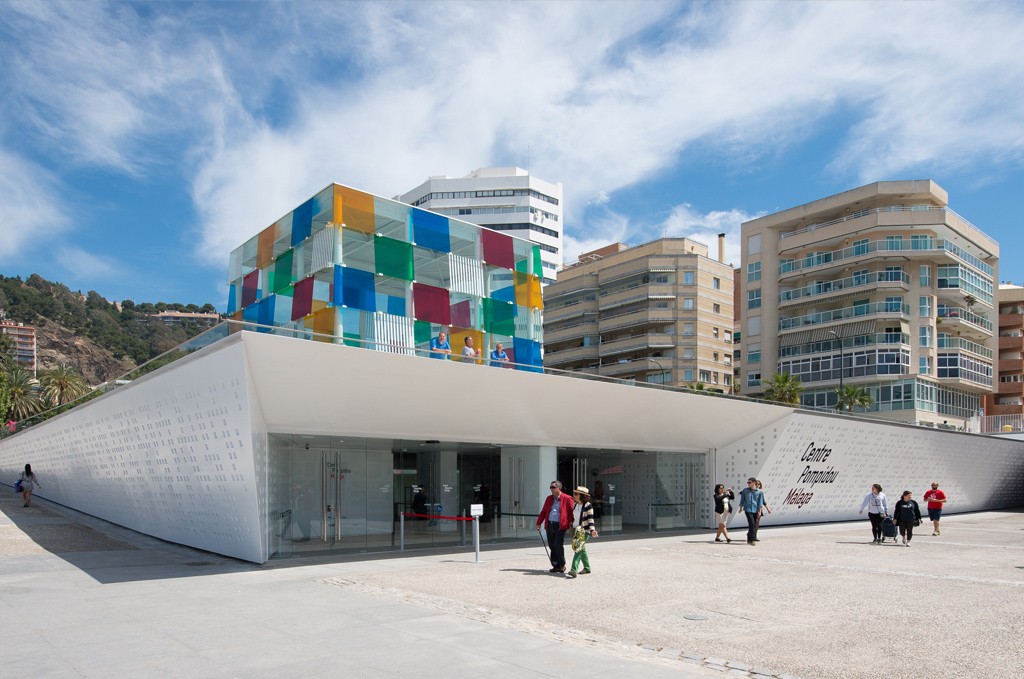 There is never a bad time to visit the Costa del Sol, thanks to its mild temperatures year round and since it is one of the places in Europe with the most hours of sunlight each year. If you don't know what to see in Málaga, the answer is simple: see everything. Over the past few years, Málaga city has been gaining cultural ground by opening new museums and extending the existing ones. The collections and exhibitions at the Picasso Museum, the Contemporary Art Center and the Pompidou Center Málaga, among others, have turned Málaga into the cultural capital of the Costa del Sol.
WHAT TO SEE IN MÁLAGA THIS SUMMER
Among the different options available in Malaga this spring, we highlight surrealism in film. The Pompidou Center Málaga has put on a series dedicated to Dada films, a retrospective into surrealism in the seventh art through films by Buñuel, Man Ray and Francis Picabia, among others. Visitors will have the chance to view some of the films that changed the way of understanding cinema and innovated with their striking language.
For its part, this spring the Carmen Thyssen Museum has prepared an exhibition focusing on Pop Art. Under the name "Reflections of Pop", this exhibition goes over the main icons within this movement during the 1960s and 70s. This exhibition staged in Málaga will provide visitors with the chance to view works by Luis Gordillo, Eduardo Arroyo, Equipo Crónica and Equipo Realidad.
CULTURAL TRAINER
To get to know all the cultural and artistic venues available in Málaga, the Barceló Málaga Hotel has created the 'Cultural Trainer' service, a trainer that accompanies guests who prefer to visit the city with a guide. Along the route, this coach will show visitors all the historic and artistic spots of this city, capital of the Costa del Sol. The trainer will also explain the ins and outs of the artists and the works on show at the different halls and museums in Málaga.
Thanks to this service, all guests staying at Barceló Málaga will have the chance to get to know a more cultural side of the Costa del Sol and spend their stay in an ambiance that goes beyond soaking up the sun on its beaches. 
INFORMATION AND PRICES FOR THE BARCELÓ MÁLAGA HOTEL 'CULTURAL TRAINER' SERVICE
INFORMATION AND PRICES FOR THE BARCELÓ MÁLAGA HOTEL 'CULTURAL TRAINER' SERVICE
STANDARD VISIT
Duration: 2 hours and 30 minutes
Days: from Wednesday to Sunday
Price per person: €25.00 (VAT included)
Languages: Spanish and English (other languages upon request)
Bookings: With at least 48 hours' notice
Price does not include entrance fees to monuments
Languages: Spanish and English (other languages upon request)
Duration: 3 hours and 30 minutes
Languages: Spanish, English, French, Italian and German
Bookings: With at least 48 hours' notice
Group price: €145.00 (VAT included)