7 reasons to get away for a vacation in Punta Cana
Discover the best Punta Cana vacations: beaches, culture, relaxation and the most exotic fauna. Come on over!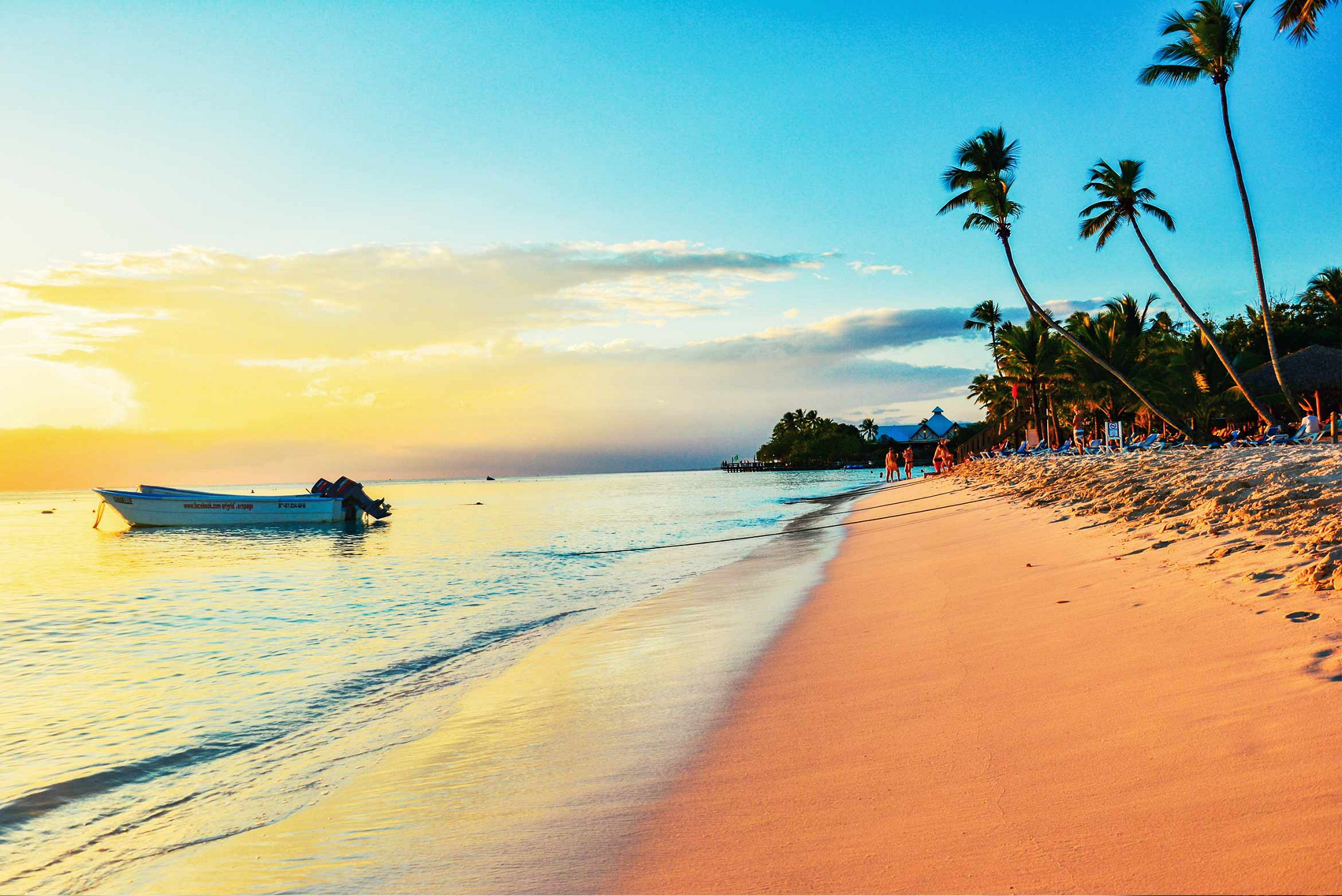 When you think of idyllic beaches with fine white sand and crystal clear water, you probably picture yourself lounging under a palm tree with a cocktail in hand at an all-inclusive resort in Punta Cana. Sounds amazing, right? And what if we told you that Punta Cana has much more to offer than just chilling out on a hammock? Are you up for it?
Peaceful days of sun and beaches at a resort in Punta Cana can be combined with exploring Punta Cana and enjoying a vacation filled with activities. There are many places waiting to be discovered, like the picturesque beaches with countless water activities, day trips to nearby islands and towns, trying out the local cuisine and playing golf.
What to do while on vacation in Punta Cana?
Isla Saona at Punta Cana
Punta Cana boasts an excellent location on the eastern shore of the Dominican Republic, in the province of La Altagracia. It's perfect for exploring other areas and idyllic spots such as Saona Island, which forms part of a National Park and features towns with wooden fisherman homes and incredible reefs.
Once on Saona Island, visit Catuano Beach and the Navy ruins. This area is also home to a number of turtle species. Saona Island is one of the nation's most important ecological reserves.
One of the most beautiful beaches in the world: Bávaro Beach
If you visit Punta Cana, be sure to walk along the white sand and take a dip in the blue sea lined with coconut trees, but do this from the private beach at your resort in Punta Cana.
Visit some of the most beautiful beaches in the world such as Bávaro Beach, Arena Gorda Beach, Cabeza de Toro and Cabo Engaño. Nature is virtually untouched at these beaches where you will only hear the sound of the waves in the background. Be sure to bring your SPF 50 sun cream!
Experience the local cuisine by eating Sancocho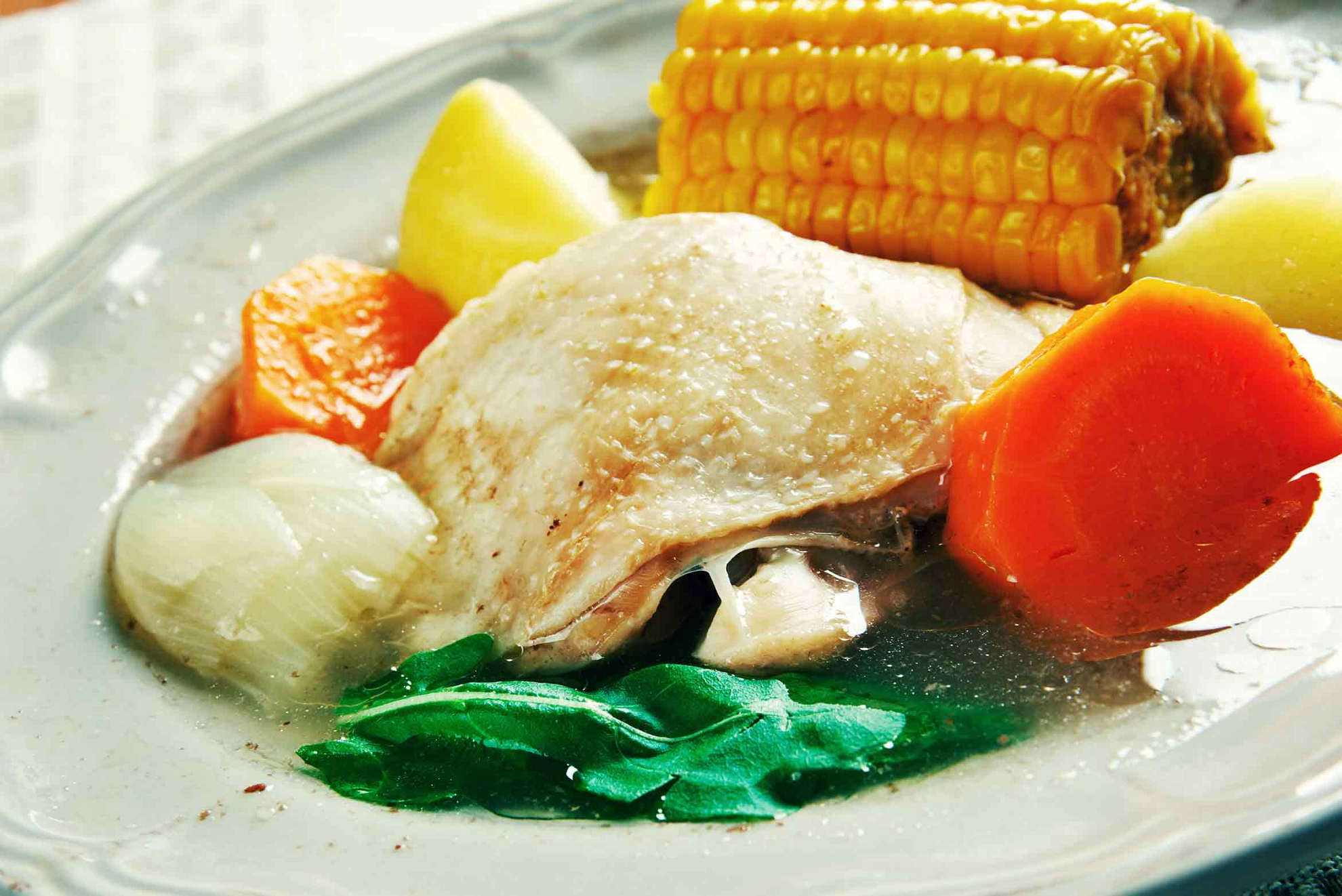 Sancocho
A visit to Punta Cana isn't complete without trying the local cuisine that features Caribbean and European touches. This combination of cultures is evident in the flavorful recipes that tend to include coconut and banana. One of the most authentic dishes in Punta Cana is Sancocho, which consists of meat along with a combination of yucca, potato, banana, cilantro and other ingredients.
An expedition to Hoyo Azul
Hoyo Azul is located on the southern tip of Punta Cana. Following an excursion that begins in the tropical forests, you will reach the peak El Farallón where you can enjoy the views and vegetation—which includes many medicinal plants—while keeping an eye out for animals.
The next stop is Iguabonita Cave, which is filled with bats and is known as one of the best cave expeditions in the world.
After a day of adventures surrounded by nature, the last stop is Hoyo Azul, where you will be amazed by the natural pools that are considered to be the loveliest in the world.
Discover Punta Cana's culture at Altos del Chavón
At the highest point of the Chavón River in the Dominican Republic, we come across a village with the same name, Altos del Chavón, which is home to the Archaeological Regional Museum and the City of Artists, where visitors can learn about the origins of Punta Cana along with its traditions and culture.
Dolphins at Dolphin Island Park
There are many reasons to choose Punta Cana for your next vacation. Getting away from the harsh cold or the unbearable heat is one of them since temperatures on the island are always between 78 and 86 °F (26-30 °C). Another reason is to enjoy animal species such as dolphins. These may be the top reasons for picking Punta Cana this summer.
To witness the adventures of these lovely animals, make your way to Dolphin Island Park, a floating island located three kilometers from the coast.
Salto del Limón, the most stunning waterfall in the world
If you love adventure, then be sure to visit the impressive 55-meter Salto del Limón Waterfall in the Samaná mountain range and jump off one of the most daring cliffs on the planet, and then go rafting in the Limón River.
The waterfall flows into a natural pool that offers the most relaxing dip of your life. Are you up for it?