10 best places to propose in Madrid
Romantic breaks in Madrid are widely tipped to the perfect choice for those in search of a great escape to ignite passion or fan the flames of desire.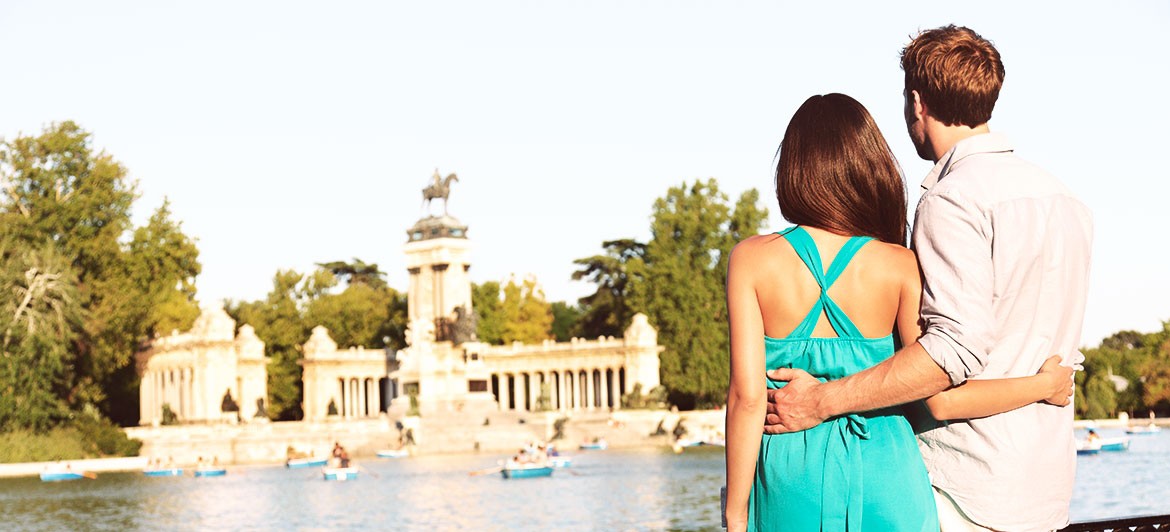 Who's in the mood for amor? Romantic breaks in Madrid are widely tipped to the perfect choice for those in search of a great escape to ignite passion or fan the flames of desire. Forget Paris, when you want to turn up the heat, the Spanish capital is where it's at. Sultry hot summer nights, hearty wine served in candle-lit bars and rose-filled parks where you can stroll hand in hand – what else do you need to set the mood for love?
It could be said that if the romance of the magical city of Madrid, whose beautiful architecture sets the stage for pure drama fails to move you, then perhaps yours is a love that's doomed!
If you're planning (or hoping) to get engaged on your holiday in Madrid, then you won't be short of perfect spots that will make popping the question romantic with a capital R.
Book a luxury hotel in Madrid and peruse these romantic spots to fall in love with…
A secret garden
Feeling shy and don't fancy an audience when you talk marriage and 'happily-ever-after'? Head up to the cosy little rooftop bar and restaurant located on top of fashion store, Salvador Bachiller. Here, you'll discover a 'secret garden' in the middle of Madrid that all but a few tourists ever find – much to the delight of locals in the know who come for a little coffee or tapas and a chance to chill out.
And if you haven't already bought a ring, you can not only rejoice if the answer is yes, but also swiftly head off to peruse the wares of the many beautiful jewellers nearby.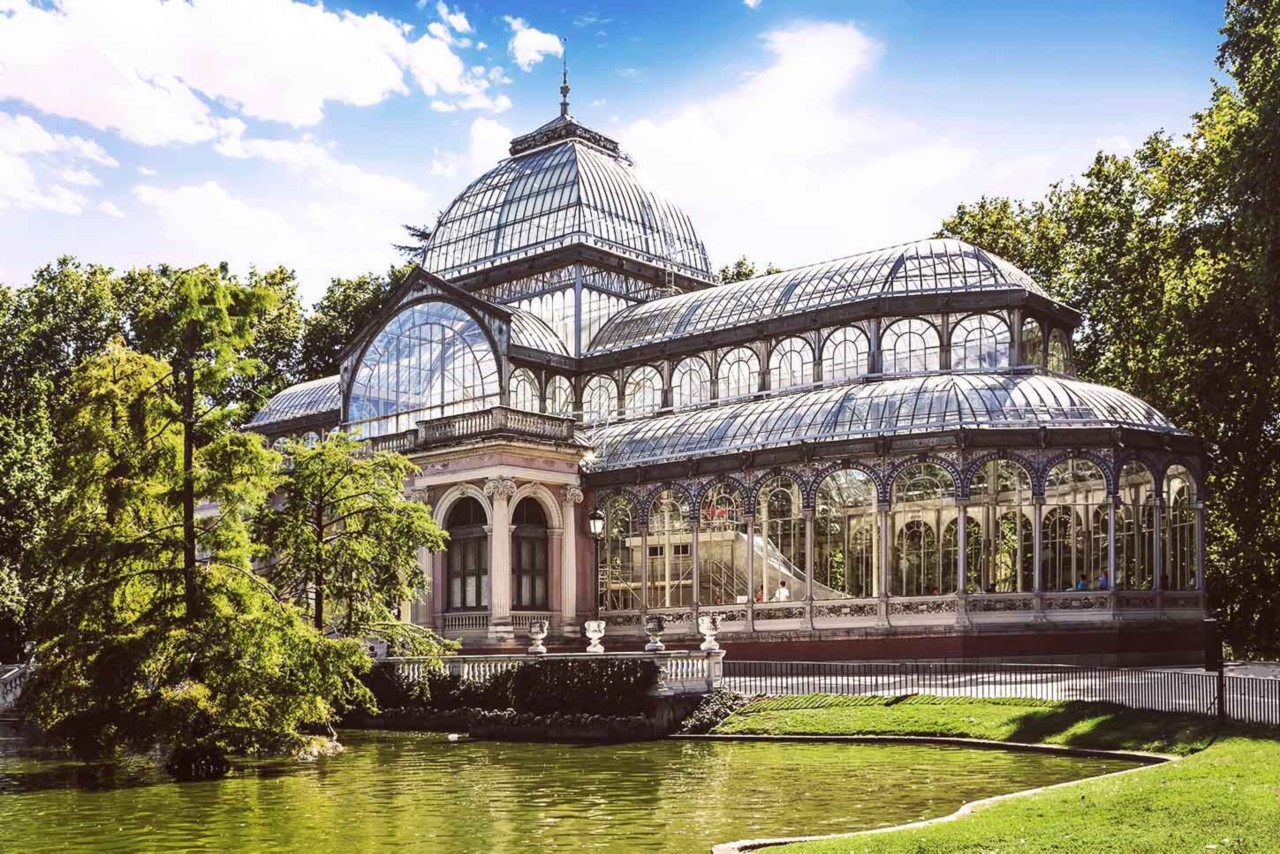 Palacio de Cristal
If you want to feel like Cinderella and the handsome prince, make your way to Palacio de Cristal, this beautiful crystal palace that stands majestically in the heart of the equally lovely Retiro Gardens. One of the city's top landmark attractions, this is a spot guaranteed to dial up the wow factor. Originally used to house a heady world of tropical plants, this iconic structure is now home to pop up exhibitions curated by Madrid's leading art museum, Reina Sofia. Pop the question with the palace as the backdrop setting or while strolling around the lake in the gardens. You're also likely to be treated to an impromptu serenade by the buskers who flock here to entertain visitors.
Templo de Debod
Is Anthony and Cleopatra more the vibe you're after? Then walk like an Egyptian to Templo de Debod, a bone fide ancient Egyptian temple that was dismantled and rebuilt in Madrid, following its donation to Spain by the Egyptian government back in the 1960s. It's situated in Cuartel de la Montaña Park, and vistas don't get much better than this – with the mountains in the background the temple is picture perfect at any time of day and then, when the sun begins to set, the temple is blessed with a rosy glow. Ah!
'The oldest restaurant in the world'
Is this a love you're sure will last forever? Hmm, if it's not too much like tempting fate, book a table for two at Botín, listed in the Guinness book of Records as the oldest restaurant in the world, and let your intention for record-breaking endless love be known.
Given its tourism board marketing credentials, Botín, is unsurprisingly a popular must-see and must-photograph stop on the tourist trail. While the exterior is a tad kitsch to say the least, the food in this traditional family-run restaurant is delicious – and you'll find plenty of people happy to snap your picture when you've got the ring on their finger and the bubbles are flowing.
Segovia
If you fancy a romantic excursion away from the hub-bub of the capital, take a little trip out to the historic city of Segovia, reached in 25 minutes by train from Madrid station. Here, you'll discover a wealth of landmark attractions all of which offer romantic backdrops, including the Roman Aqueduct – climb the stairs to the viewing station at the top for a breath-taking vista then dine at the celebrated restaurant, Casa Cándido, nearby.  Or declare your love in front of the stunning 16th century Gothic cathedral of Segovia. Want to make it a fairytale setting? No problem, the magical castle of Alcázar de Segovia is another hotspot in this beautiful ancient city.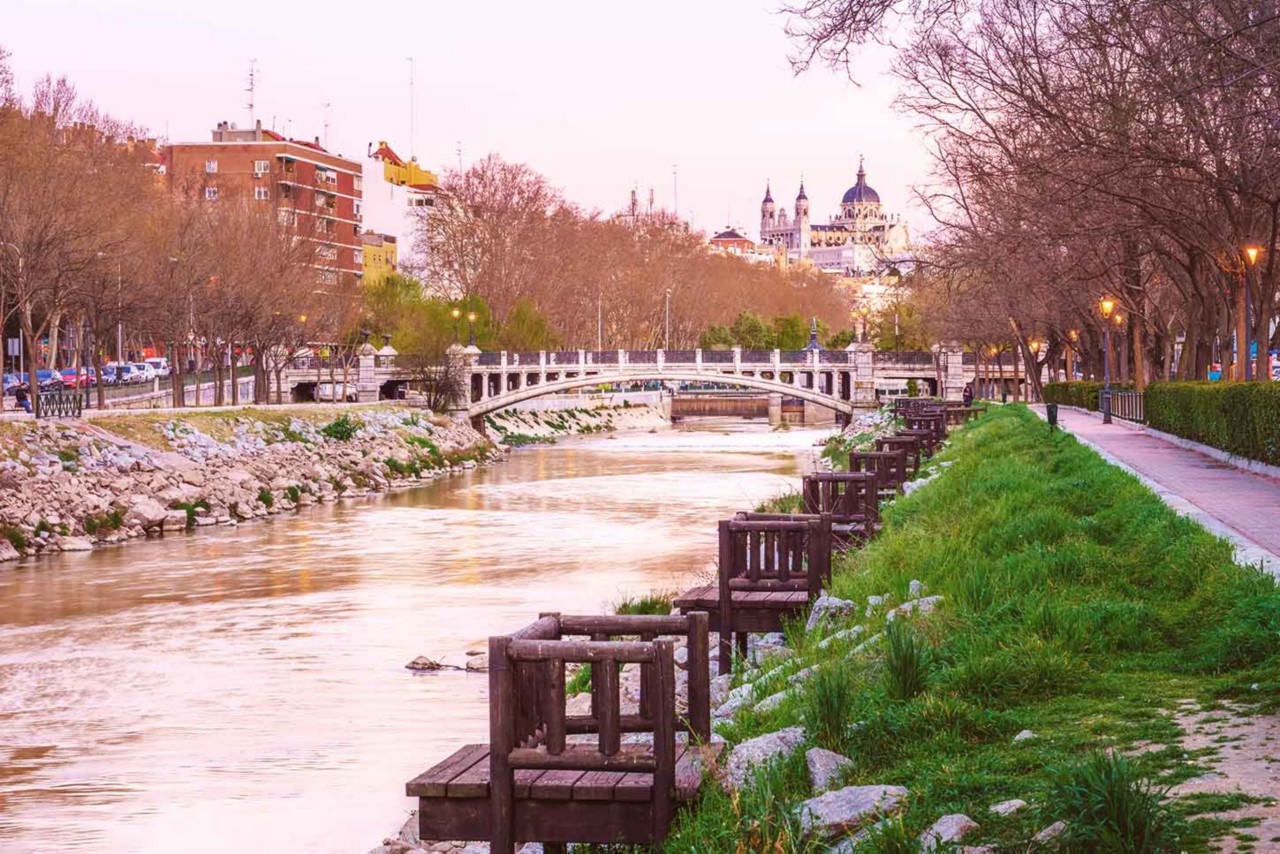 River WalkIf you and your honey are more outdoorsy, active types, walk this way…to the magical Madrid Rio, a huge river walk park that opened on both sides of the River Manzanares back in 2011.
A green oasis, this extensive waterside park has a charming network of little bridges over the waterways, ponds and fountains, along with a vast array of facilities for active pursuits, including cycle and rollerblading lanes, walking and bike trails, tennis courts, football and basketball areas and soft grassy nooks for picnics. Feeling hot and bothered? There's also a 'beach' area – just add a sunset and a bottle of fizz.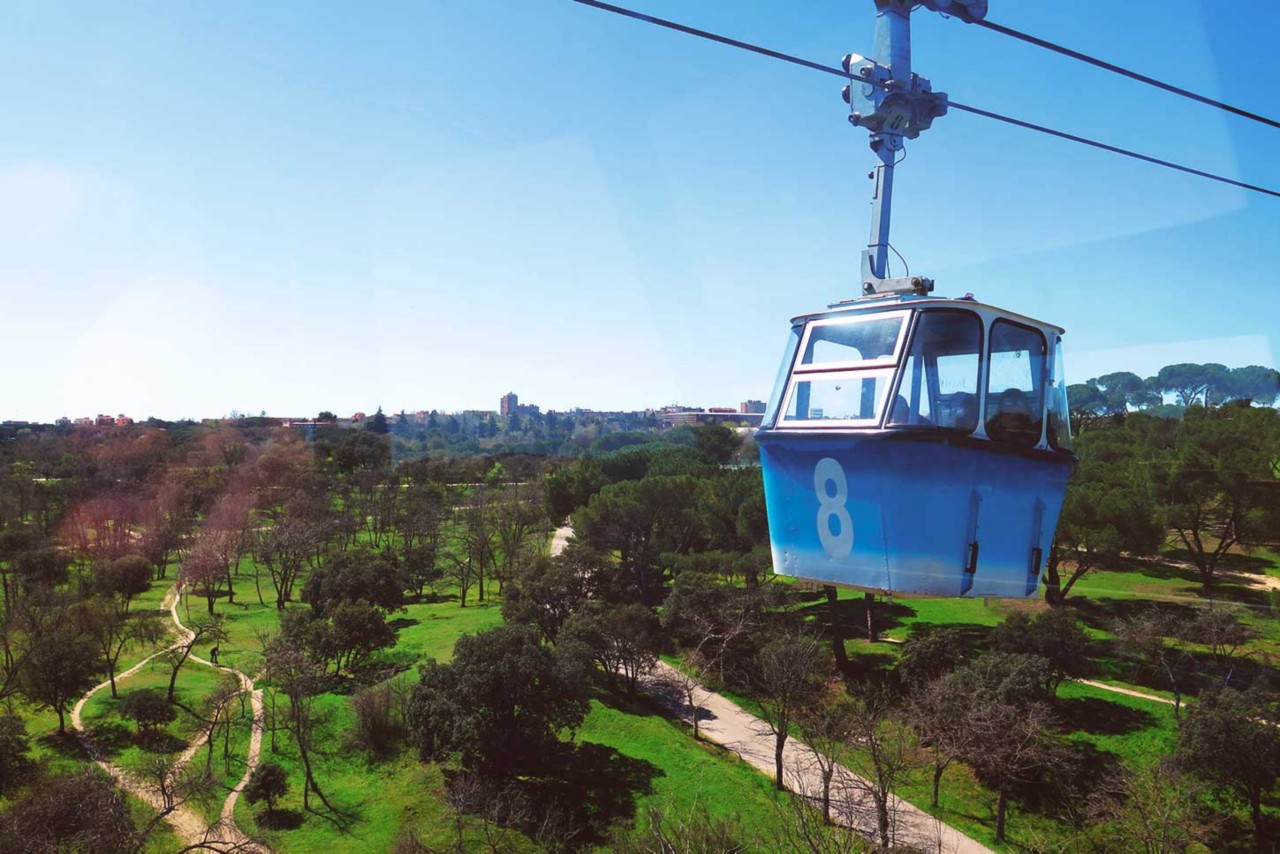 Teleferico, Madrid's cable car
In search of heady heights of romance? Love can lift you up where you belong – for ten minutes at least - if you take a whirl on Madrid's cable car, the Teleferico. Originally built as part of the Parque de Atracciones amusement park, it's not only a sightseeing must but the panaromic views of the city could set the perfect backdrop for a proposal. The ride starts on the Paseo del Pintor Rosales street, near the Argüelles Metro station, and takes you over the River Manzanares and into the Casa de Campo park.
Teatro Real
Opera buffs really can't miss out on seeing a performance at Teatro Real, Madrid's prestigious opera house which presents a stunning calendar of operas, ballet, recitals and concerts, performed by the world's finest musicians, singers and dancers. And when it comes to tugging at the heartstrings, if this is the style of music that rocks your world, what a venue for a proposal – just don't do it while the fat lady's still singing.
To get the heart of the matter, consider making your proposal on the actual stage. All you need to do is book yourselves on a backstage tour of the theatre including the dressing rooms and performance stage and pick your moment. Bravo!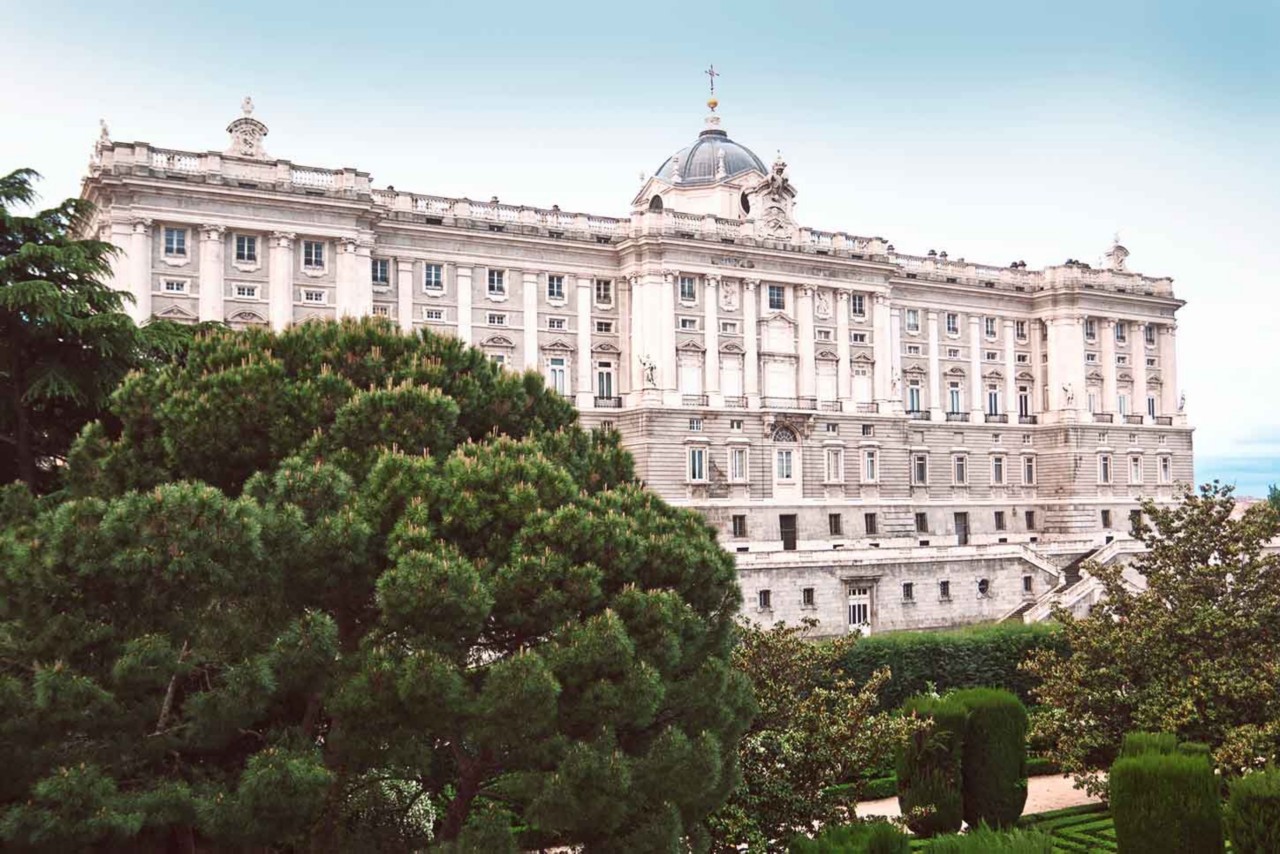 Rooftop bar
If a little Dutch courage is required you'll need close proximity to a well-stocked bar, just make it a cool one with a view. Of all of Madrid's rooftop bars, Tartan Roof on top of the Circulo de Bellas Artes will make you feel on top of the world. Situated on top of the cultural institution's imposing building, you'll enjoy sweeping views of Madrid's Gran Vía, and over the rooftops of the gorgeous surrounding Beaux Arts and Art Deco buildings. 
Chocolateria Valor
If you're paramour is most likely to be won over with chocolate, woo them and wow them with elongated donuts slathered in chocolate sauce. Who could say anything other than 'yes' to the idea of tucking into some of the city's finest Churros Con Chocolate at the delightful Chocolateria Valor?
And if you get turned down, there's the happy thought that you can always console yourself with carbs. Just go easy on the coffee.