Barcelona nightlife: Planning the perfect night out in Barcelona
Your guide to the very best of Barcelona nightlife. Where to go in the city for the best Barcelona night out on your holiday, whatever your tastes.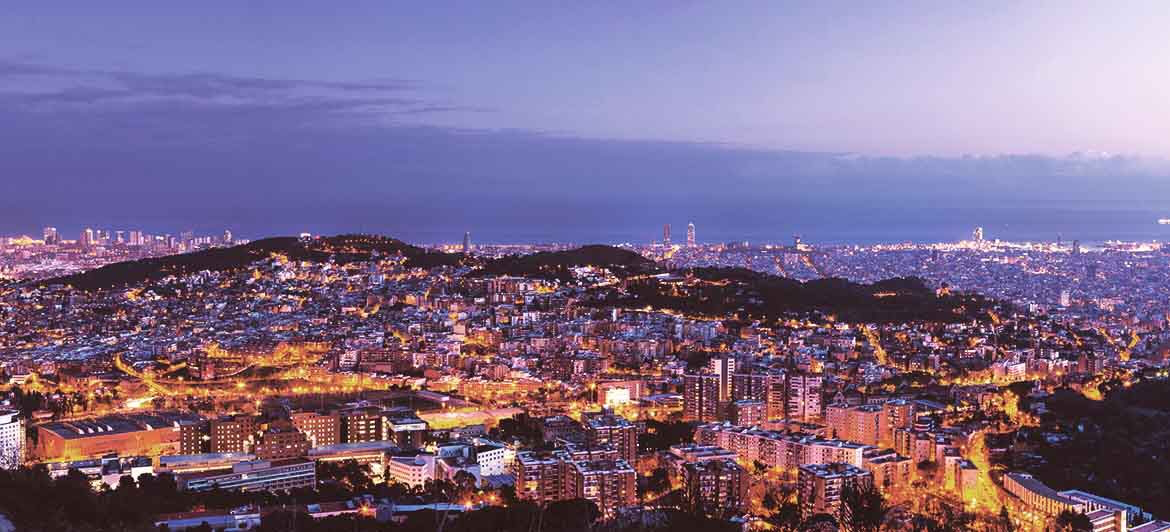 Barcelona has something for everyone. As well as being perfect for the traveller who's all about the culture or the food and prefers a quiet night in or relaxing at a chilled restaurant, it's also a city where you could quite easily hit the town every single night of the week, and never get bored. Whether you're a total party animal and want your trip to revolve around the best night spots in the city or just want a taster of Barcelona nightlife before you head home, you've come to the right place.This is an overview of things you need to know about going on a Barcelona night out, along with plenty of varied suggestions to keep absolutely everyone entertained once the sun sets on the Catalan capital.If you're visiting the city, read on for everything you need to know so you don't miss out on the best nightlife in Barcelona.
Barcelona nightlife: what you need to know
There are a few basic things you need to be aware of before you start planning a night out in Barcelona, as unless you're used to the Spanish party culture, there might be a few things that will take you by surprise.
Timings for a night in Barcelona
Wherever you're from, there's a pretty good chance that nightlife kicks off earlier than it does in Barcelona.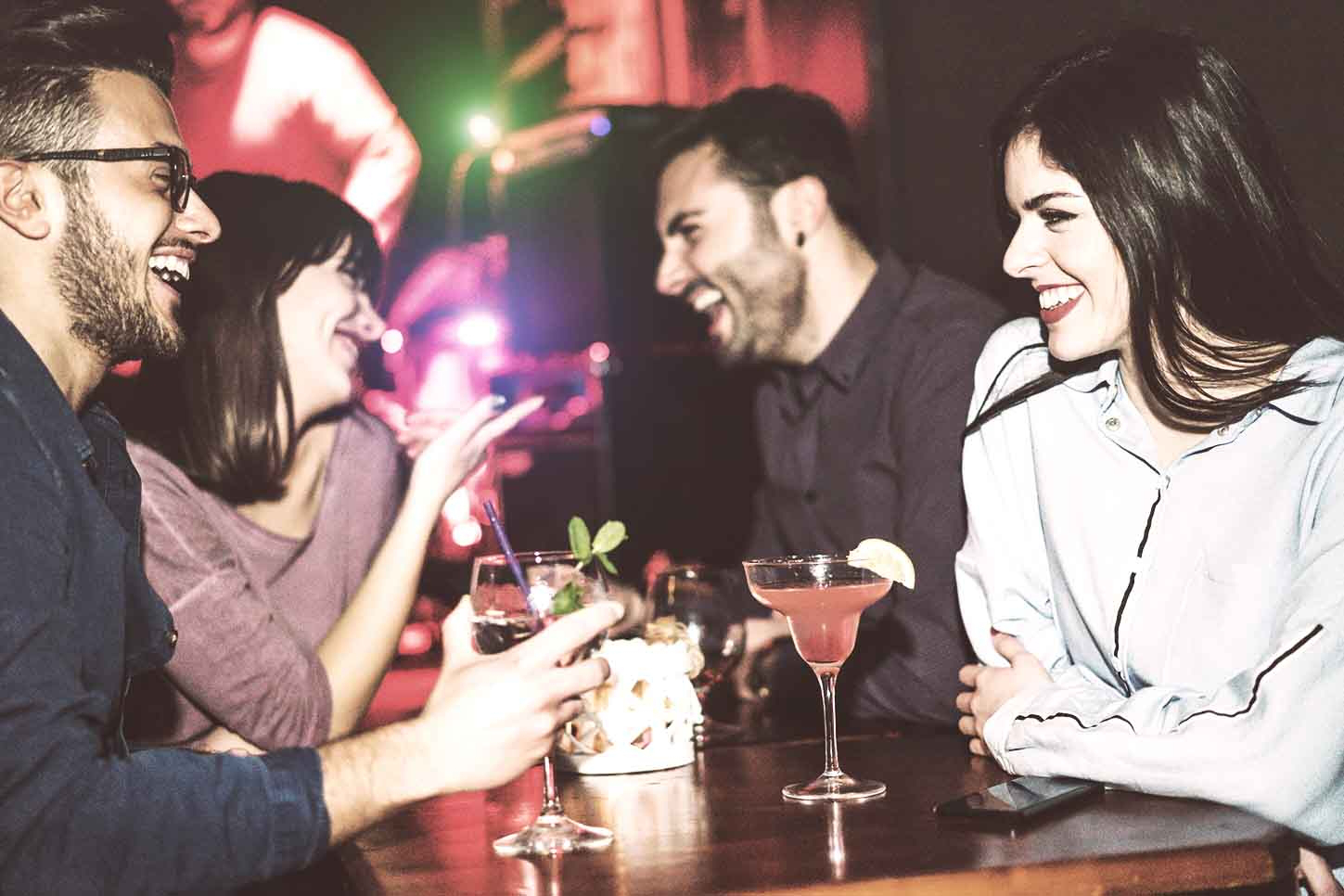 At weekends, bars only start filling up around midnight, after people have had a leisurely dinner that kicks off at about 9 or 10 pm. Barcelona night clubs don't get busy until bars shut, which tends to be around 3 am. Most clubs will be open until at least 6 am, if not later.So, to make the most of Barcelona at night make sure you're both well rested and well fed before heading out.
Is going out in Barcelona safe?
As a rule, Barcelona is a pretty safe place to be, but when you're out drinking you do need to be aware of pickpockets. Take all the common-sense precautions you would anywhere, and you should be absolutely fine.Don't leave your things unattended, look out for your friends, keep to well-lit streets, and take the advice of locals.
Barcelona city nightlife: getting around
Be aware that the metro only runs all night on Saturdays. On weekdays it stops running at midnight, and on Fridays at 2 am. After that, there are limited night buses, and taxes are always a good option. Bear in mind that there have been issues with apps like Uber and Cabify in the city, so make sure you check if they're currently operating before you go.
Dress code for Barcelona clubs
The dress code here is pretty laid back, but you should still be relatively smart. That means no flip flops or beach wear. Guys should go for dark shoes rather than light ones and avoid trainers like the plague. For women, heels aren't common at most of Barcelona's clubs, except the fanciest ones. The beachfront clubs generally have much smart dress codes, with dresses for women and collared shirts for guys.
What a standard Barcelona night out looks like
If you want to party like a local, you should start your night out with a meal in a restaurant, at about 10 pm. At midnight, mosey on to a bar near the club you've got your sights set on. Dance all night in the club, and then head out for a classic Spanish breakfast, either chocolate con churros or tostadas with tomato if you fancy something savoury.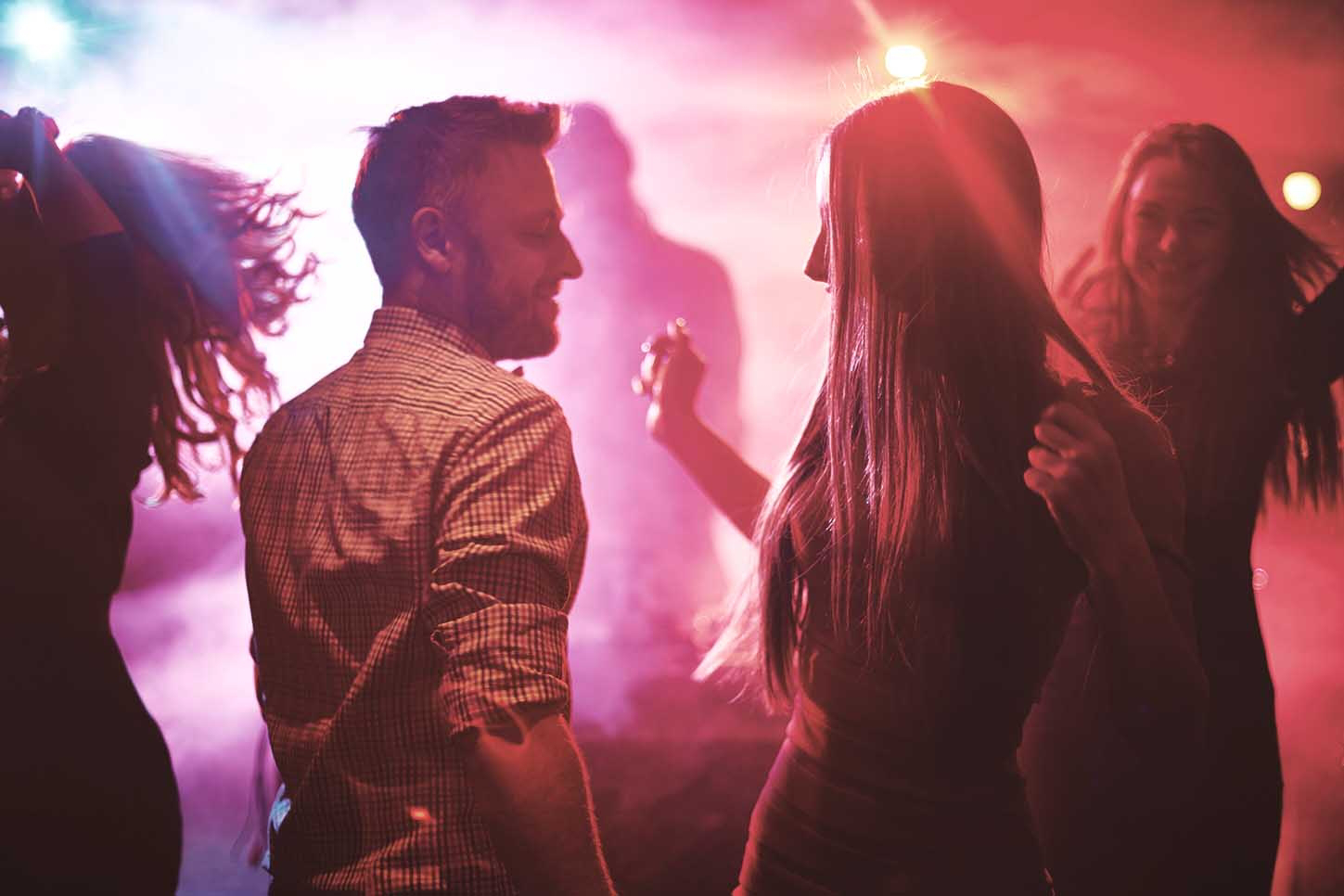 Barcelona going out guide
Now we've covered the basics, here's a selection of our favourite night spots and ways to experience Barcelona nightlife.
Go on a Barcelona night out with a guide: join a pub crawl
If you're hoping to make a few friends and want someone to show you all the best spots, lots of companies organise pub crawls. They take you to a few bars and the price normally includes entry to one of the best clubs in Barcelona. Just look for signs around the city, or ask at your hotel.
Fun things to do in Barcelona at night: the ultimate boat party
With the Mediterranean right there waiting for you, it'd be a crime not to take to the water and enjoy the views whilst you enjoy the music. Stoke Travel organises some of the best boat parties in the city.
Things to do in Barcelona at night: concerts and music festivals
There is no shortage of big names playing in Barcelona year-round, so make sure you check out what's on offer on the dates you'll be in the city. There are also plenty of legendary music festivals in Barcelona, so why not plan your trip around Sonar or Primavera Sound?https://www.instagram.com/p/BveMnBhAB39/?utm_source=ig_web_copy_link
The best parties in Barcelona are the local fiestas
Barcelona nightlife explodes during the warmer months of the year. During the summer, each neighbourhood in Barcelona holds its fiestas. Locals spend all year preparing for them, and some of the most impressive are the ones that take place in Gracia in August.
The best night clubs in Barcelona
Apolo – legendary Nasty Mondays. They play Indie music, and often also host gigs.
La Terrazza – Montjuic. A summer-only club that pumps out electronic music.
Razzmatazz – five rooms playing different music.
Arena – gay club, playing all the crowd-pleasers.
Marula – a relaxed spot with a funky vibe.
Sidecar – one for the rockers.
Opium, Catwalk, Shoko – these beach-front clubs are more upmarket, but the setting is worth it.