Discover the Dominican Republic's hidden islands
You may have thought it is only an island, but there is much more to enjoy and the best way is at a all-inclusive resorts in Punta Cana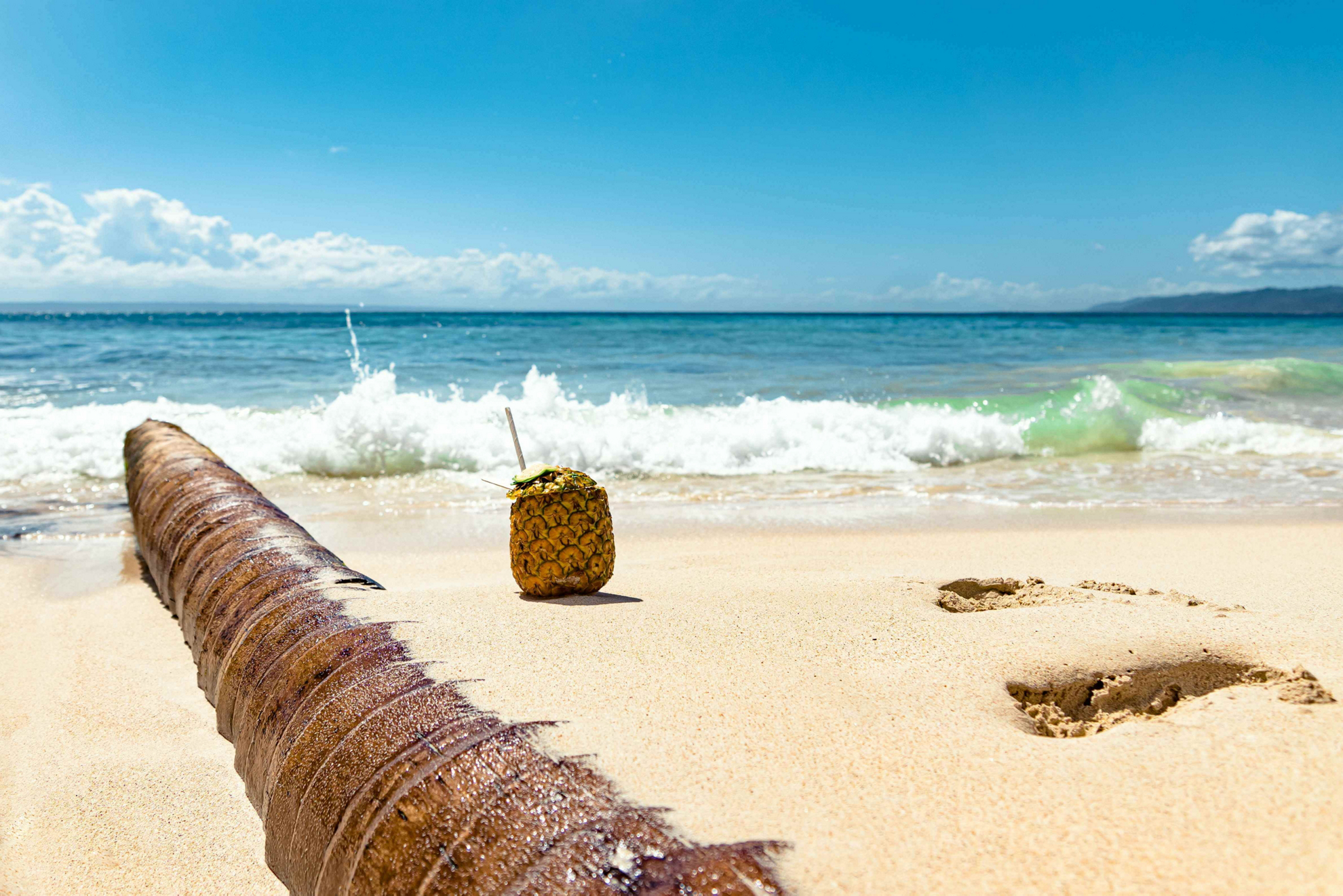 Most people believe that the Dominican Republic forms part of a single island, La Española, which it shares with Haiti, another sovereign nation. However, many are unaware that this country—the most-visited in the Caribbean—consists of several islands, including Saona Island, Catalina Island, Catalinita Island, Beata Island, Alto Velo and Los Frailes. What could be more enticing than enjoying all the comforts of the best all-inclusive resorts in Punta Cana while discovering the hidden side of the four Dominican islands?
All-inclusive resort in Punta Cana, the best way to experience your vacation
Punta Cana practically guarantees a perfect vacation. Its beaches are synonymous with paradise, the friendly residents make everyone feel at home, the local food is absolutely irresistible, and the countless experiences to choose from are able to win over all travelers. There is one way to make sure that everything is perfect and that is by staying at an all-inclusive resort and forgetting about superfluous aspects in order to focus on what's important.
The best idea is to find a hotel in Punta Cana, which happens to be a destination with an endless array of fantastic accommodations. Not only will it will be easier to explore all of the nation's secrets from here, but a hassle-free vacation is also guaranteed. Although it may be hard to believe, this amazing country is made up of more than just one island, which means that there are several to be discovered and enjoyed.
With its 42.5 square miles, this island is located in the southeast region of the country. The best way to reach it is by joining an excursion in one of the large catamarans that depart from various spots, including Punta Cana. The journey with unique landscapes takes approximately 1.5 hours. Upon arriving you will be in Cotubanamá National Park, where you can enjoy stunning beaches that perfectly resemble the idyllic postcards of the Caribbean. Saona Island is home to Mano Juan, one of the two settlements with wooden homes that perfectly define a small fishing village. If you prefer something more natural, the island also has three lagoons. One of them, filled with starfish and less than four feet deep, is considered to be the largest natural pool in the world.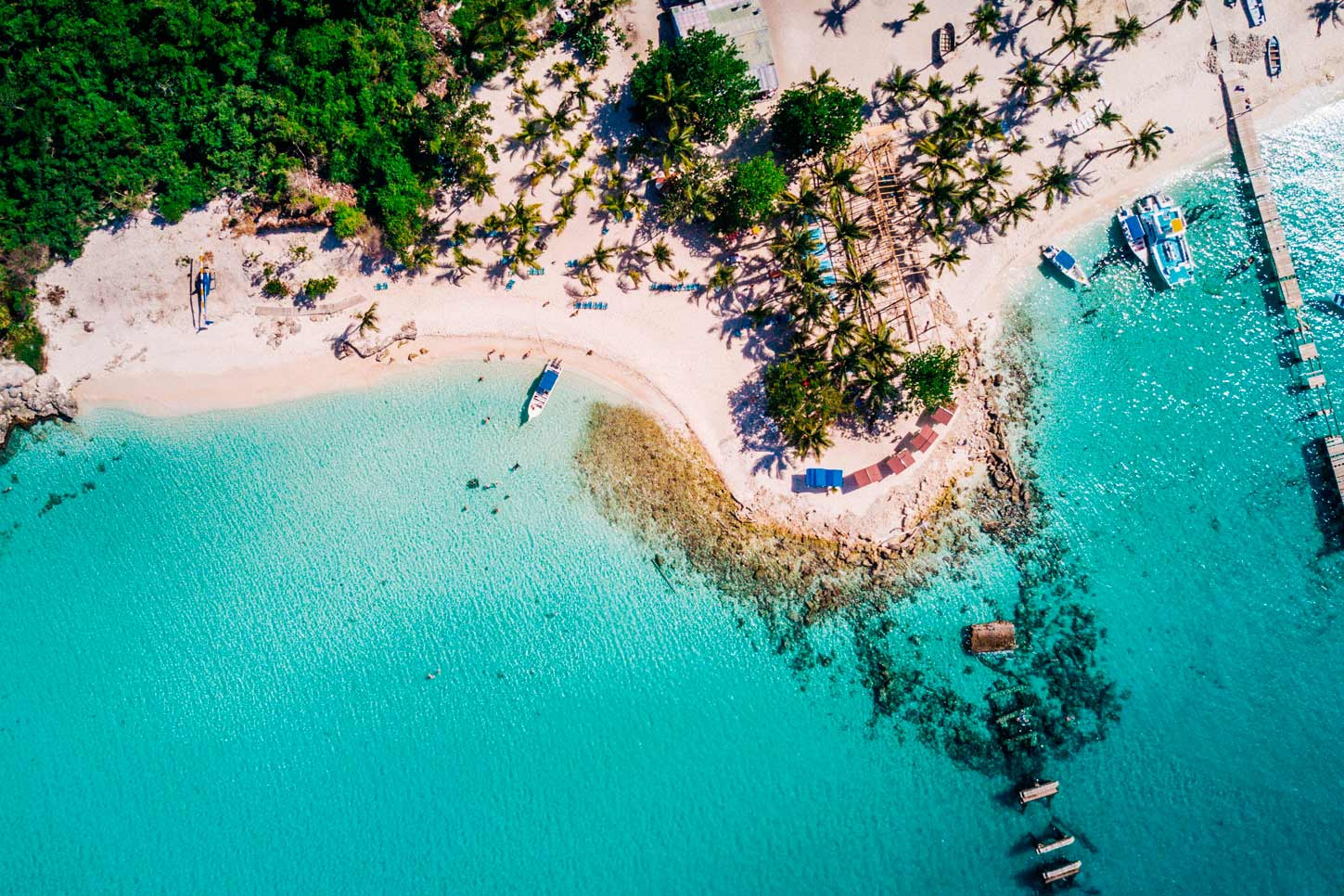 If you want something even more unique, the best alternative is to explore one of the two hiking paths that cross the island to discover for yourself the scenery that appeared in the famous movie The Blue Lagoon. The first trail joins Punta Catuano and Mano Juan. Along the 8-mile trek, you will come across Flamencos Lagoon, Punta Cacón and Cotubanamá Cave, which has an important historical legacy since this is where the Taíno chief with the same name unsuccessfully tried to hide. The other trail for exploring the island stretches 7.5 miles between Mano Juan and Punta Cruz.
When you are done spending time on land, you can continue into the sea. For example, you can visit the Caballo Blanco reef and check out the 18th century galleon that is located here. Simply put on a snorkeling mask and proceed to count the cannons, anchors and various objects that belonged to the boat and still remain on the seafloor.
Catalina Island, located in southeastern Dominican Republic, is much more accessible than the main island of La Española. It belongs to the province of La Romana and can be reached via a 1.5-hour boat ride.  It takes approximately one hour to travel here from Punta Cana and scheduled tours are available at most hotels in Punta Cana.
Covering an area of almost 4 square miles, Catalina Island is practically uninhabited although it is easy to visit. Thanks to its impressive barrier reef, it has become a top scuba diving and snorkeling destination for people interested in exploring the area known as El Muro, which is more than 330 feet deep and features a number of terraces at various levels filled with colorful fish and a wide array of corals.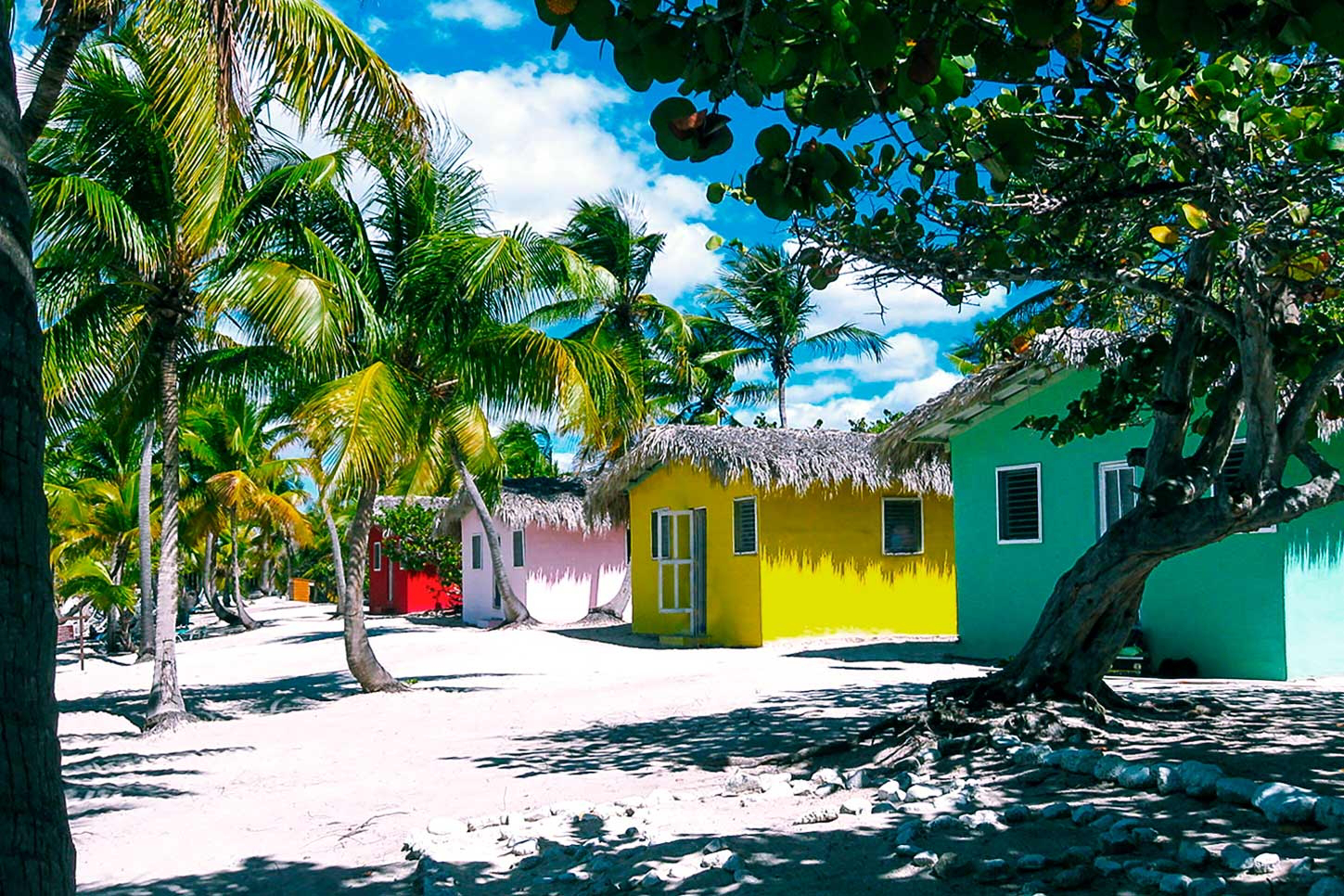 To discover a lesser-known side of Catalina Island, simply negotiate with local fishermen who will take you to one of the two beaches located on the opposite end of the island—Norte Beach and Este Beach—that are not available with standard tourist excursions. This is where true paradise exists.
The little sister of the three islands in southeastern Dominican Republic only covers 22 hectares (less than 0.1 square miles) and is about 2 miles north of Saona Island. Catalinita Island and a portion of La Española comprise Cotubanamá National Park. Further inland, Catalinita boasts coconut tree forests, mangroves and impressive cliffs.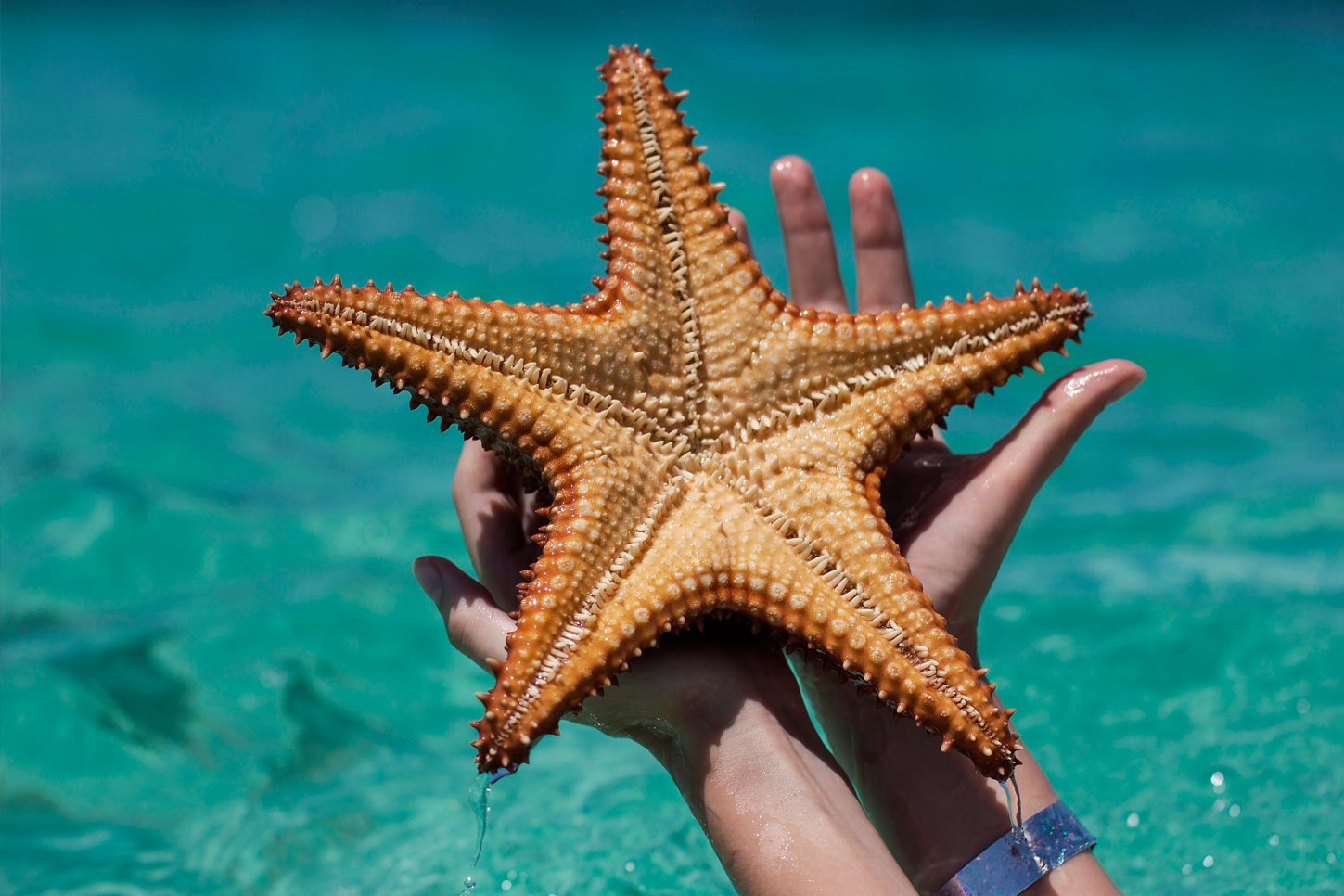 Just like the other islands, its strongest appeal lies in the coral reefs near the shore. Although the water is fairly shallow, the currents here are said to be stronger.
Beata Island is not one of the Dominican islands located southeast of La Española. Instead, it is in the southern region, adjacent to Jaragua National Park, which it forms part of.  Despite being much less accessible from Punta Cana, this is a great option if you plan on visiting other parts of the country.
The 2.7 square miles are home to sea turtles, crabs and lambis, a large sea snail species that is common in the region. This island also features one of the two smallest reptiles in the world that happens to only be 16 millimeters long. Although colonial troops and pirates were fond of Beata Island because of its location, today it is only inhabited by goats.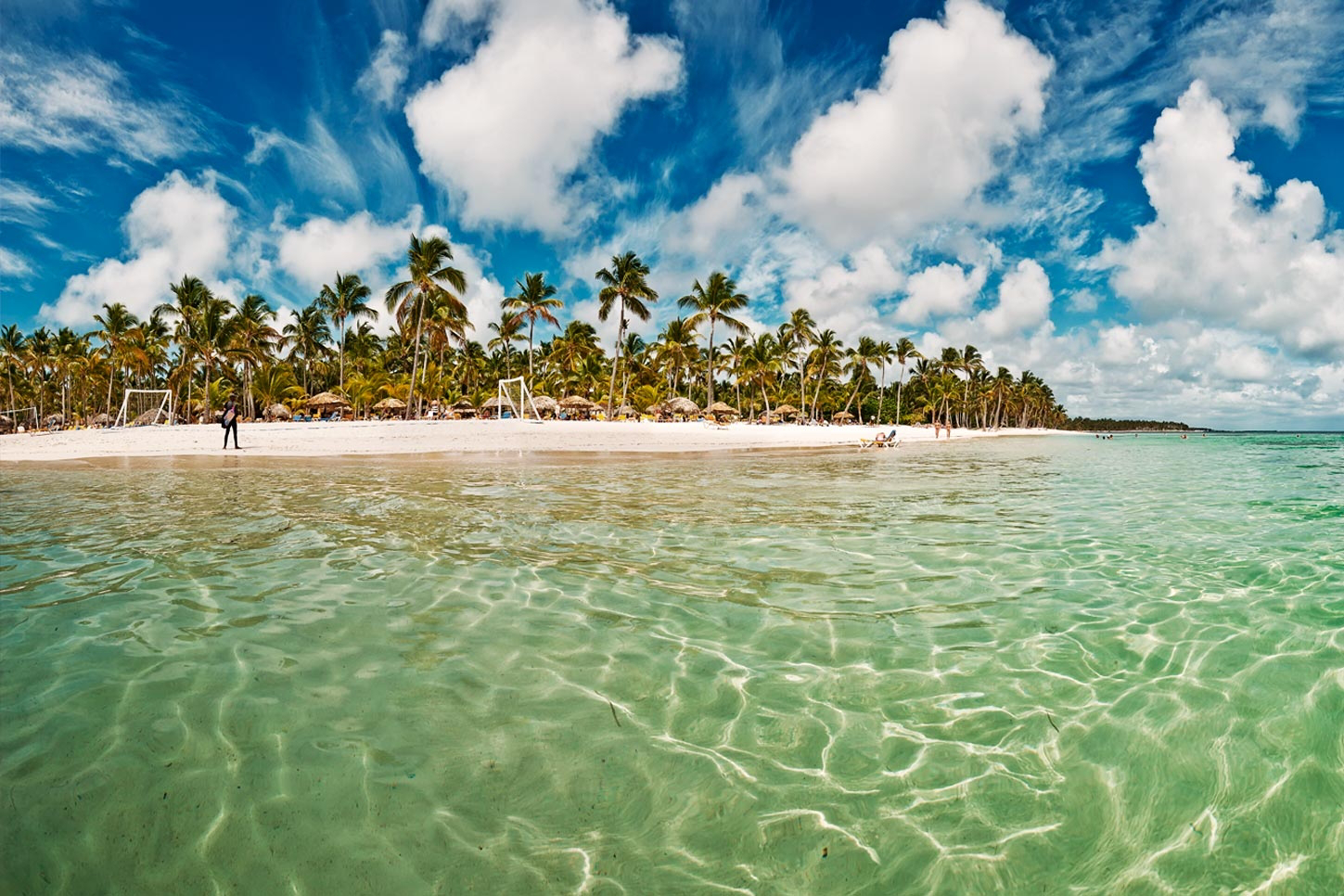 According to tradition, the island was given this name because its shape on nights with a full moon is reminiscent of a ghost. The strong trade winds in the region leave their mark on the surrounding vegetation, which is flattened in the direction of the wind.
Alto Velo is of special interest to bird lovers because it is home to a large colony of boobies and seagulls. It is no wonder that this region is an important nesting area in the Dominican Republic and the largest reproductive colony of this bird in the country.
The small islands of Piedra Negra and Los Frailes can be found nearby.