On which Canary Island beach would you like to spend your Puente del Pilar Spanish bank holiday weekend?
Head for the Canary Islands from Thursday to Sunday. Holidays are here again. Discover the best plans for the Puente del Pilar.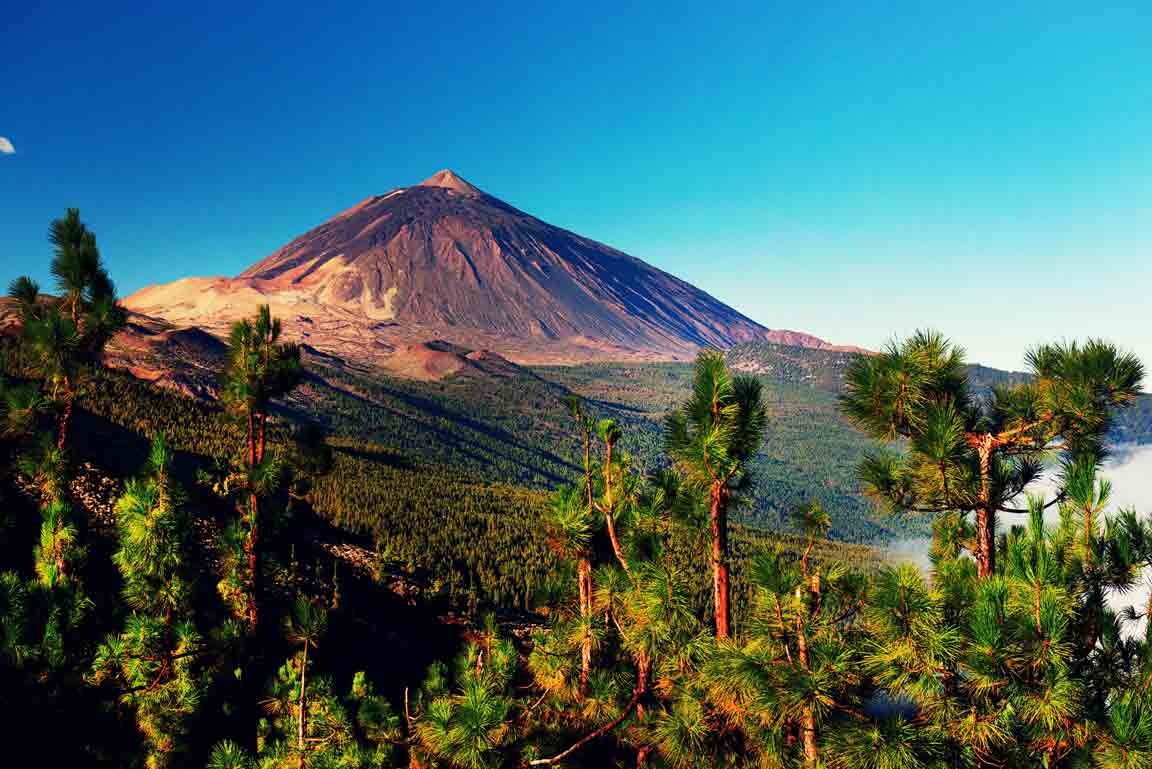 We may not have booked for you, but we've certainly made plans for your last-minute getaway. Pack your swimsuit, because the Canary Islands are synonymous with the beach whatever the time of year.
Don't spend the October holiday weekend on the sofa: book a last-minute break.
Summer is well and truly over, and your holidays have been a fading memory since the day you opened your email in-box after spending a couple of weeks visiting ruins, lying on the beach or relaxing in the swimming pool. However, you don't have to wait a whole year to pack your suitcases again and book a flight to get away for a break.
For several reasons, Autumn is one of the best seasons for a holiday getaway. Firstly, because  you get a break from the treadmill of work, and this Puente del Pilar bank holiday, from Thursday 12th until Sunday 15th October, gives you more than a lightning break: you can do a lot in four days. Not only that: the temperatures are ideal too. Not too hot, and not too cold -  unless you're travelling to Iceland, where the temperatures do not struggle above 10o C.
Prices are lower than in August too, and there are fewer crowds. It is cheaper to travel almost anywhere now than it was during the summer and the queues to visit the sights or museums, or even to spread your towel on the on the beach, are nothing compared with what you have to put up with at the height of the summer season.
And lastly... who needs more than the slightest excuse to get away? For this Puente del Pilar bank holiday weekend, we suggest a city or rural break: sufficiently far away to catch a plane, but near enough to arrive in a few hours, exotic but not too far away... Head for the Canary Islands. Four days. Four islands.
Best reached by car, although you can get there by bus, the Teide National Park is a holiday 'must'. In fact, you would need no other reason to visit Tenerife. It is possible, and even recommended, to explore the Park in your own vehicle, although at a certain point you'll need to stretch your calf muscles and climb up to see the spectacular views; from the summit on a clear day, you can see Gran Canaria, La Palma, El Hierro, and La Gomera.
The Cañadas del Teide, form a massive caldera measuring 17 km in diameter, on which is located the Pico del Teide, the tallest peak in Spain at 3,718 metres, and the third highest volcano in the world. And its height is not the only remarkable thing: the fauna and flora are simply splendid.
Your lungs filled with pure air and with adrenalin pumping through your body, you can follow the Nature Route and travel to the southwest of the island, where whales are not infrequently sighted, as well as other species of cetaceans such as orcas and dolphins.
If you still haven't booked your hotel in Tenerife, don't delay. In a week's time, you could be swimming in the Atlantic.
Whether you decide to travel directly to one of the Islands, or if you hop from one to another so that you don't miss anything, your plans must include going to the beach with a book and a towel as hand luggage. Fuerteventura, with over 150 kilometres of coastline, was declared a Biosphere Reserve in 2009.
Spend the October bank holiday weekend in Fuerteventura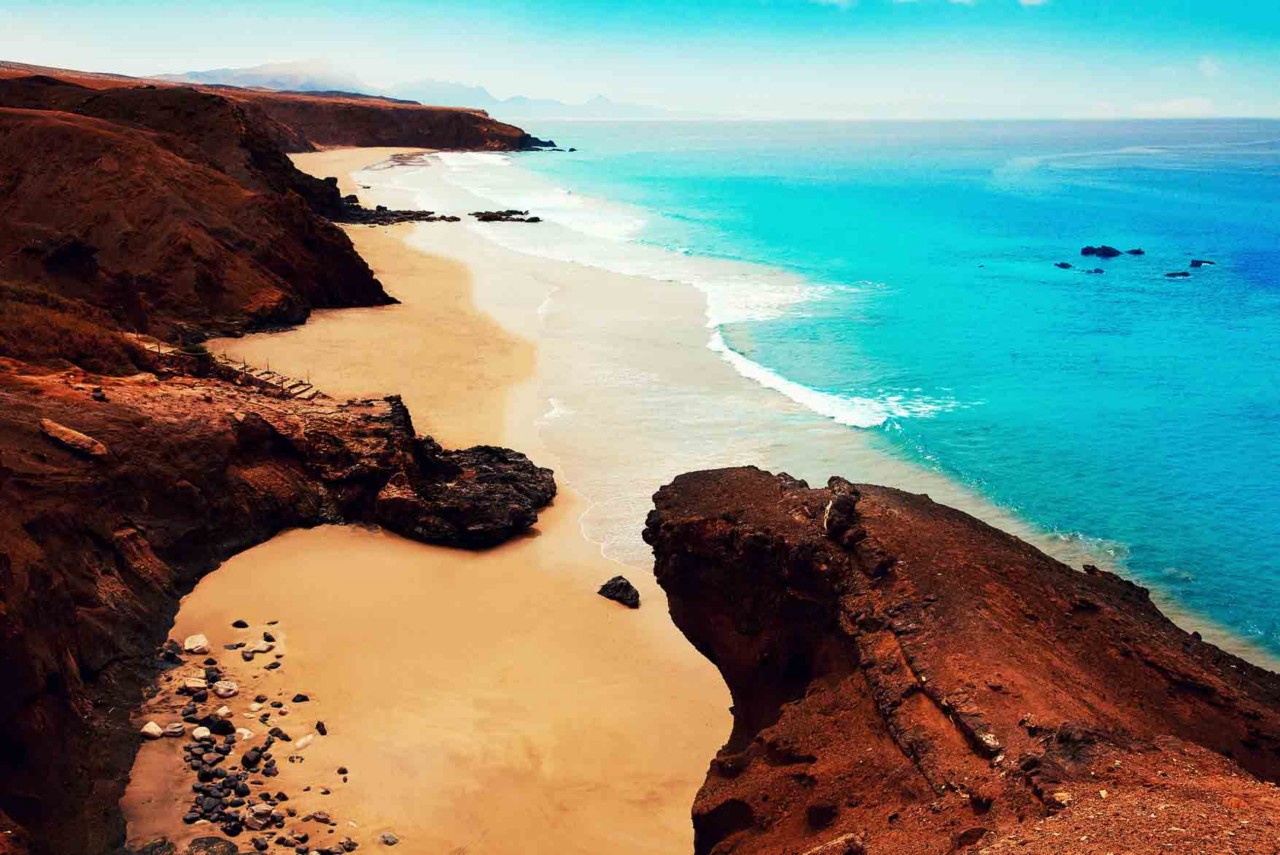 Which beaches should you go to? Concha de Lobos is an oasis of tranquility where monk seals and sea lions used to live happily. Nowadays, you can sunbathe peacefully and bathe in the clear, turquoise water to the sound of birdsong that can only be heard here. Cofete is one of the most famous unspoilt beaches on the island, stretching for 12 kilometres with no sign of a building, while at Costa Calma, as its name suggests, you can switch off and focus purely on your own thoughts.
The Natural Park of Corralejo is another of those unforgettable places: the north boasts one of the largest sand dunes in the Islands, measuring 2.5 by 10.5 kilometres, while to the south the landscape is volcanic.
If you're not sure which Fuerteventura hotel to book for the holiday weekend, here are some clues.
The island of Gran Canaria also has extensive beaches, including Del Inglés and Maspalomas, but all its beaches have their own individual attractions. Why not put on your hiking boots and take a trek through history? Together with the Arteara Necropolis, the Maipés de Agaete Archaeological Park is one of the most remarkable volcanic burial grounds in the Islands, covering an area in excess of a square kilometre and housing a cemetery of around 700 tombs. In 1974, the site was declared an Asset of Cultural Interest.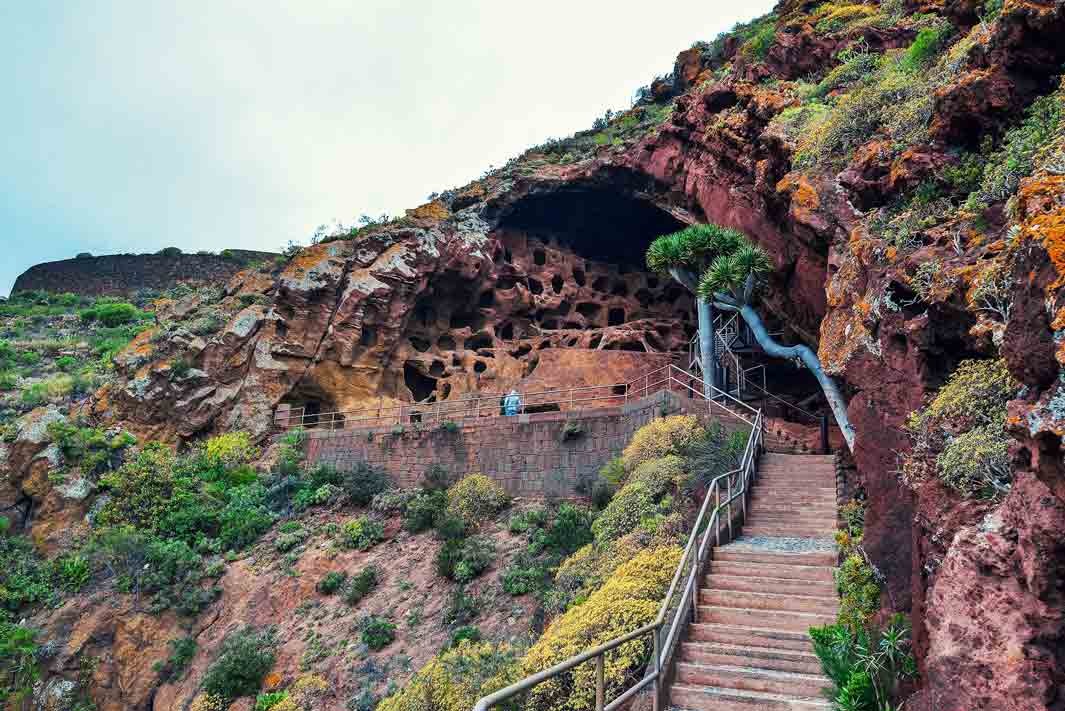 At the summit of the Montaña del Gallego is the Cenobio de Valerón, an impressive aboriginal communal granary built by the ancient Canarians over 800 years ago. In an almost vertical wall and using only stone pickaxes, the inhabitants made more than 350 hollow spaces in which to store their food. No one could fail to be impressed by the amazing ravines surrounding the granary.
No other island is like Lanzarote; it is unique. Its cuisine (have you tried its Malvasía Denominación de Origen wines?), landscape and culture are highlights for so many travellers. One example is the legacy of César Manrique (1919-1992), the artist who turned his native Lanzarote into an open-air museum.
"When I returned from New York, it was with the intention of turning the island where I was born into one of the most beautiful places on the planet, given the infinite potential offered by Lanzarote", he declared.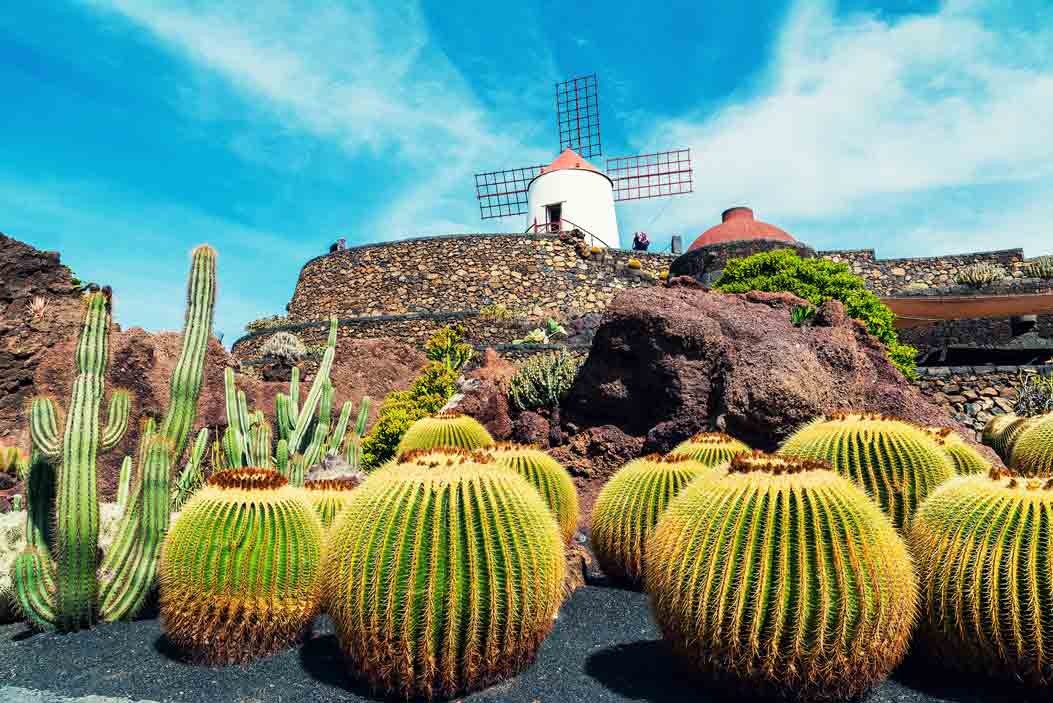 His first work was the cave of Jameos del Agua, with its natural auditorium, a delight for the senses that absolutely must be visited. The same is true of the Mirador del Río, Manrique's own house, now home to the César Manrique Foundation, the Jardín de Cactus (Cactus Garden), the Casa Museo del Campesino (a museum dedicated to agricultural history) and the 15-metre-tall Monumento a la Fecundidad (Fertility).