If you're looking for a Spanish city break, treat yourself to a weekend in Malaga city and enjoy a winning combination of beaches and urban attractions.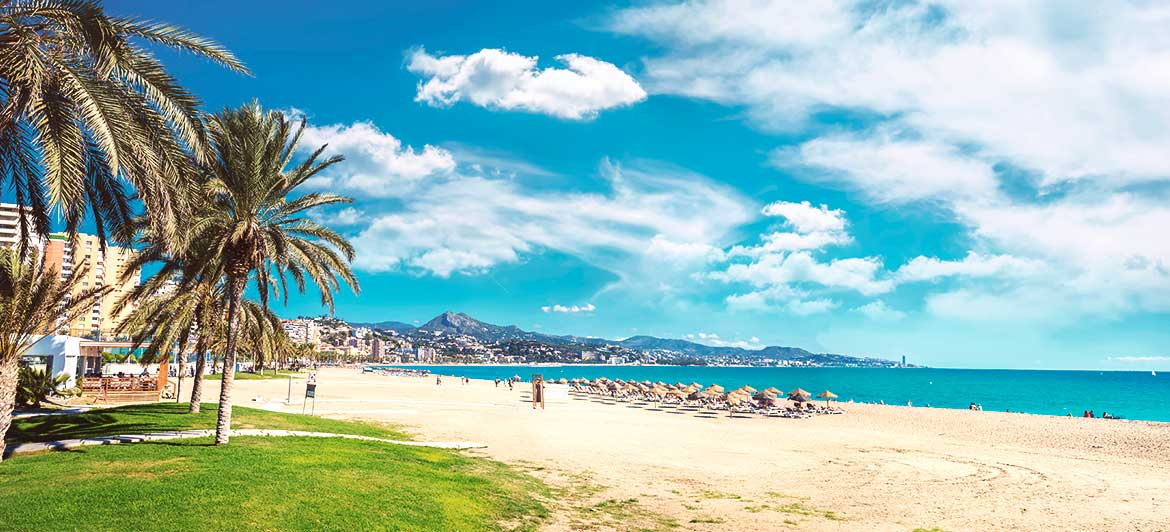 Málaga City isn't just the gateway to a world of holidays in Andalucia, it's every inch a destination in its own right. Rather than just race over it once you've cleared arrivals at the airport, book a weekend in Malaga to take in the sights and discover its unique vibe and wealth of urban delights.
For grown up nightlife, innovative arts and an inspiring cultural scene, along with exciting bars and restaurants, this is a city beach destination that appeals to hedonists and history buffs in equal measure.
You'll also find stylish hotels in Malaga that offer peaceful boutique-style havens close to the heart of the action but away from the concrete jungles.  Here's our pick of the highlights for 48 hours of fun in Andalucia's fabulous city.
Port of Málaga
Head down to Puerto de Málaga - the harbour, which is within easy reach of the city centre. Situated on the sun-splashed Costa del Sol, Málaga is one of the oldest ports in the Mediterranean. Visit today and you'll discover a vibrant mix of ancient architecture and thoroughly modern attractions, along with stunning coastal scenery, of course.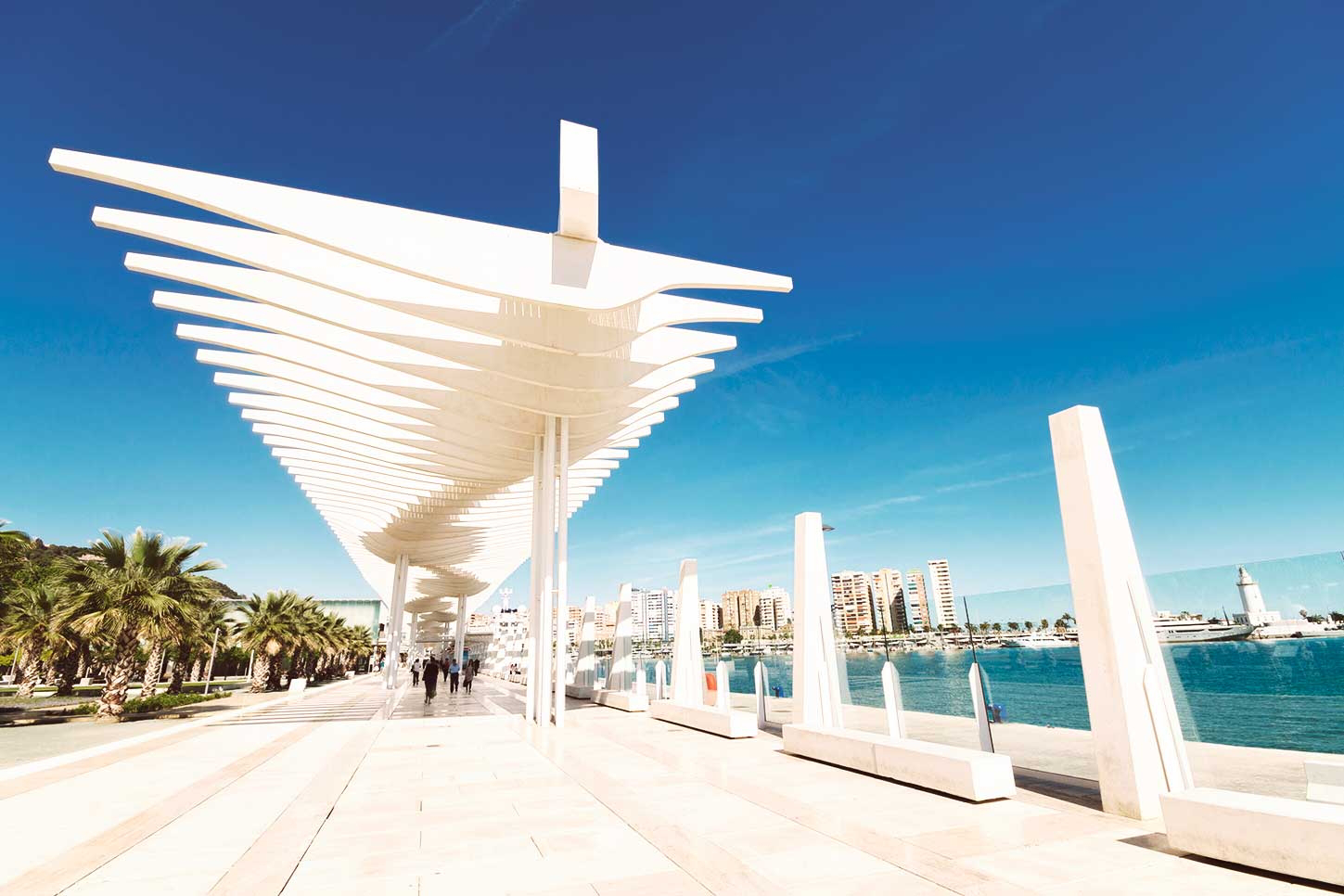 Watching the yachts bob on the water and the mighty cruise ships that plough a path in and out of the docks is a simple pleasure not to be under rated. Add a café cortado and a pastry, or a chilled glass of sangria supped on the terraces of one of the harbour-front cafés, and you're in prime people watching territory. Here, the atmosphere is delightfully relaxed and the cluster of boutiques and restaurants make it a great spot for strolling, dining, and window shopping.
Check out The Telegraph's guide to Malaga restaurants - a great pick of the best places to dine near the port.
Best views of Malaga
Ready to enjoy a journey through history and stunning panoramic views of the city? Head for the hills (Gibralfaro hill, to be exact) to explore the city's two most iconic landmarks - the beautifully preserved twin fortresses: the palace of La Alcazaba and the castle of El Castillo De Gibralfaro built by the Moors. Constructed in the 11th century, Alcazaba is also the best-preserved Moorish fortress palace in all Spain and it's also revered as one of the finest examples of Arabic architecture and art work in Europe. It can be accessed via a regular bus service, or, if you're feeling fit, you can walk up to the top. A word to the wise though - if you're planning to travel on foot during the hot summer months, set off early to avoid a midday sun meltdown and be prepared for crowds - the castle attracts more than a million visitors a year.
Dating back to the 10th century, the castle is arguably an even bigger feast for the eyes. Located just a short way south of Alcazaba, The Castillo de Gibralfaro stands majestically on the hill and visitors who make the climb are rewarded with sweeping views of Málaga below. You can access it via the Paseo Don Juan de Temboury walkway from Alcazaba - or take the connecting bus. Wonderfully restored, the castle is also home to an intriguing military museum.
If you're going to check out La Alcazaba, there's another treat for history buffs a mere stone's throw away. Going further back in time, the site of Alcazaba was a Roman fortress long before the Moors moved in and at its feet lies a stunning Roman Theatre. Málaga was a key prize of a city for the Roman Empire and the theatre, built around the first century A.D, is constructed in the classic style with tiered seating and was an important site that was actively in use until the third century.
Málaga's hottest beaches
What's not to love about a city beach when you get soft sands and urban delights rolled into one? Malaga presents a choice of 15 beaches, most of which are mostly frequented by the locals, which gives further bonus points. When you get hot and bothered in the city centre, the closest beach upon which you can leap into the waves is the Playa Malagueta - it's just a 10-minute walk from port. La Caleta is a big favourite and also within easy reach but if you want to sample the sands favoured by the in-crowd head to El Pedregalejo. This little enclave is one of Malaga's coolest neighbourhoods; it's dotted with chic little bars, clubs and restaurants and its beach is a real peach. 
Pablo Picasso
One of Spain's greatest heroes, and a son of Málaga, Pablo Picasso is revered here with a dedicated museum in his name. Located in the heart of the old town, close to his birthplace on the Plaza de la Merced, The Museo Picasso is housed in a suitably beautiful and artistic building - The Buenavista Palace - and exhibits an impressive collection that tells the story of his life and legacy through his art works and each key phase of his artistic expression up until his death in 1973. The museum also features an exciting year-round itinerary of special events and exhibitions, making it a must-see landmark attraction whenever you come to visit.
Tastiest tapas tours of Málaga
Tapas isn't just a style of food, it's a lifestyle. In addition to just taking a stroll and popping into  whichever restaurant takes your fancy, you can also join one of Málaga's many tapas walking tours and tapas bar crawls. For a flavour of some of the city's finest venues, check out this Devour Malaga guide.
Málaga Cathedral
When it comes to exploring great edifices of Renaissance architecture (with a Baroque twist), The Cathedral of Málaga stands as a grand example. Designed by Diego de Siloe, its construction in the historic town centre spanned 254 years and was thwarted when it ran out of funds. This nonetheless beautiful cathedral is affectionately known as 'La Manquita' ('The One-Armed Lady') as only one of its two towers was ever actually built. The interior boasts stunning frescos and features sculptures by Pedro de Mena.
Work off that tapas and tone up your glutes by taking the rooftop tour. Clambering up the two hundred steps to the top is worth it when you see the views. Guided tours are offered in English, as well as in Spanish.
Best flamenco in Malaga
Yup, you can, of course, find clubs that jump to all beats from house, rock, R&B to hip hop and jazz but when in Spain you've got to at least take a peek at some fantastically frilly and foot-stomping Flamenco.
Of all the flamenco clubs in Andalucia - and, yes, there are many, Malaga is the hotspot for keeping the art form of this traditional dance alive and kicking. And of all the clubs in Malaga, Kelipe draws the biggest aficionadas and has garnered some of the best reviews. For more options, see the Malaga Travel Guide to the 7 most authentic flamenco shows in Andalucia.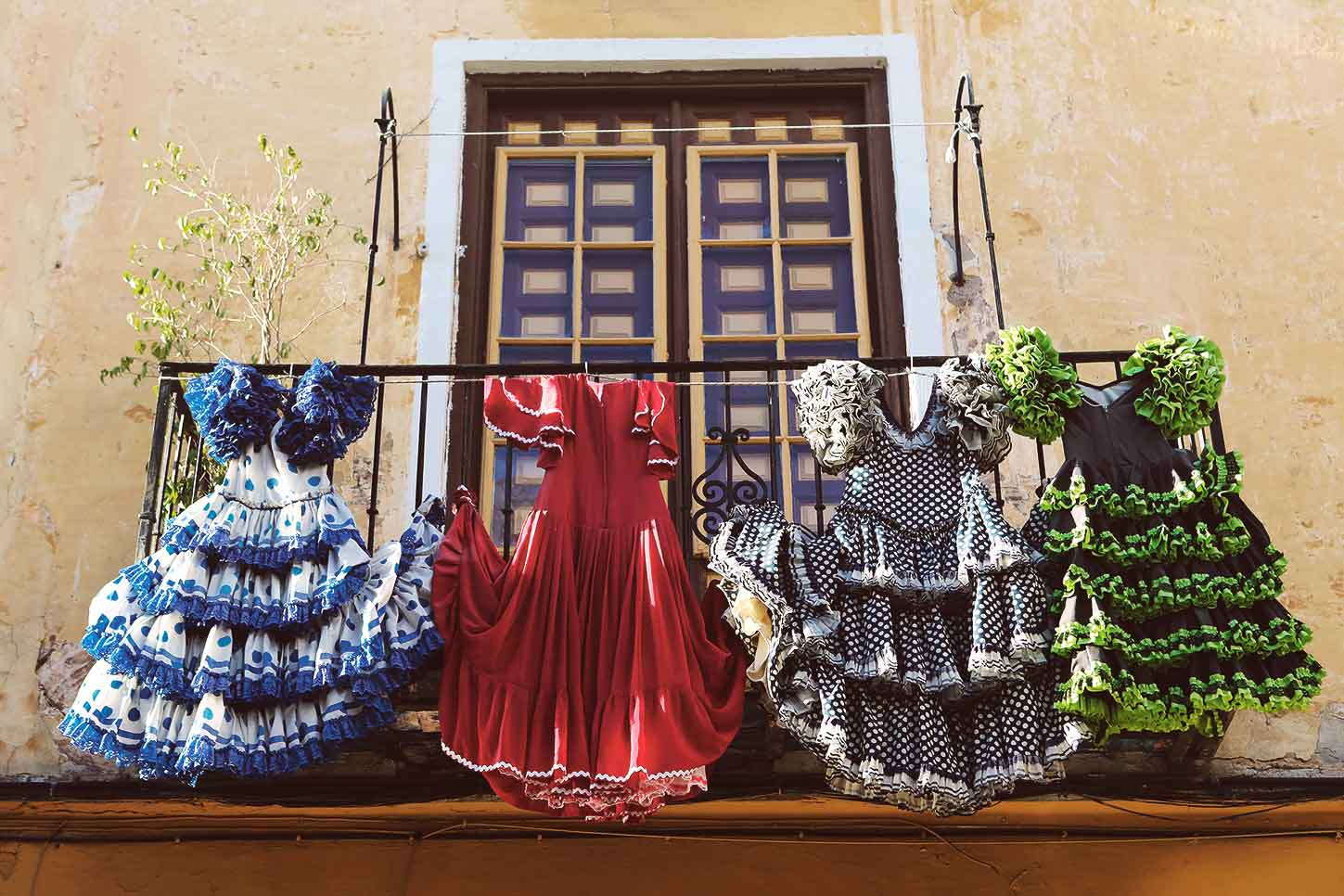 Flower power
Get a taste of the jungle in the city and walk around a wonderland of blossoms, buds and blooms of exotic plants and flowers galore at Malaga's Botanical Gardens - Jardín Botánico Histórico La Concepción. Created in the mid-19th century, it continues to flourish and uphold its reputation as one of the most important scientific gardens in Europe. There are also temporary exhibitions and special events - plus the opportunity to visit at night.
Park life
Ready for some respite from the heat of the city? Come and clear your lungs and take a little siesta under one of the trees in Montes de Malaga Natural Park - a lush green oasis that stretches across nearly 5000 hectares of pine forest, criss-crossed by mountain streams and punctuated with waterfalls. Teeming with plants, birds and wildlife, this is a truly beautiful breath of fresh air.
When to visit Malaga - Follow the fiesta
While it's fair to say that most nights are party nights in Malaga, the city cranks up the wow factor even higher during the summer fiesta time. Of all the fiesta, the Feria de Málaga is the one to aim for if you want a hedonistic city break with a bang. This much anticipated annual knees-up is a whopping nine-day event in August that kicks off with a spectacular firework display and the streets erupt with music, dance bands and good cheer.