What to do in Lanzarote: Jessie Bush's guide
If you're wondering what to do in Lanzarote or searching for the best hotels in Lanzarote, let influencer Jessie Bush of @wethepeoplestyle be your guide.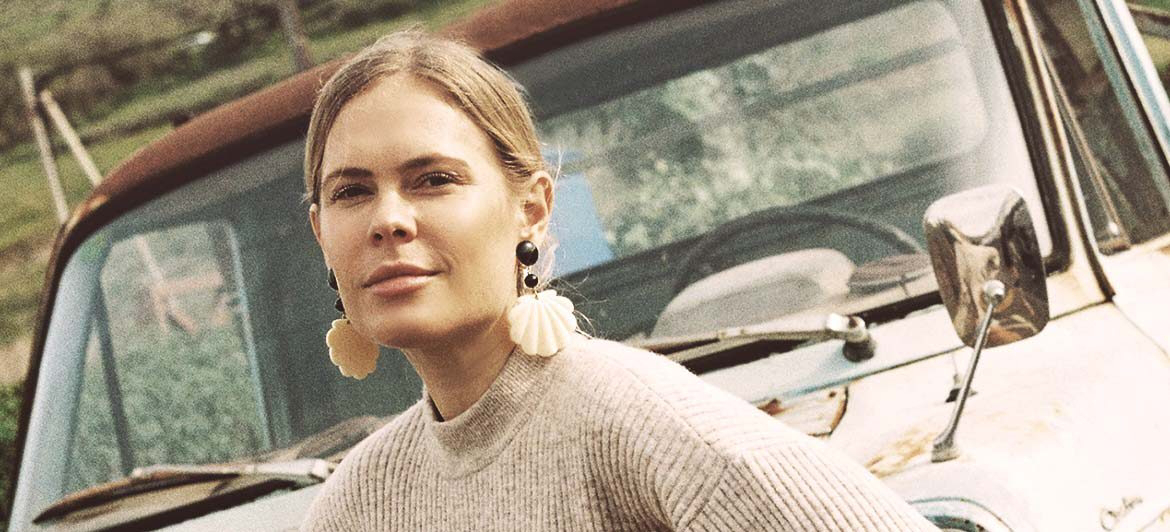 If you've got your eye on a holiday in Lanzarote but want to make sure you do it in the ultimate style, then Jessie Bush is a name you need to know.
Planning the perfect holiday for a couple in the Canary Islands is wonderfully easy if an influencer you know and trust, like Jessie of We The People Style, has already been there before you and discovered the most stunning natural spots and the coolest bars and restaurants.
Don't waste a second of your precious holiday time. Read on for an insight into the life of this globe-trotting fashion influencer, followed by her tips on what to do in Lanzarote and, of course, the best hotels in Lanzarote.
Jessie Bush is an influencer, blogger and photographer, or, as she calls it, an 'internet being'. She was originally born in Blenheim, a small town on New Zealand's South Island. She's now living in and exploring Europe, having been based in London, Paris and Barcelona, to name just a few.
Her blog We The People started out focusing on street style. It was just her hobby back in those days, but Jessie Bush put the hard work in and it's gone from strength to strength in recent years. She works on the blog with her other half/business partner, Sam, who went to Lanzarote with her back in January.
The site is now a full-on fashion and lifestyle destination, with people turning to Jessie for advice on everything from style and beauty to travel.
Her stunning Instagram feed now has over 383,000 followers, with everyone always dying to see where she'll be heading and what she'll be wearing next. With her unmistakable trademark style, Jessie Bush is a force to be reckoned with in the world of Instagram fashion and digital creativity.
What to do in Lanzarote according to Jessie
Jessie and Sam were guests at Barcelo Teguise Beach, an adults-only hotel that makes for an incredible couple's retreat, back in January of this year, looking for a slice of winter sunshine.
Jessie Bush shared glimpses of their discovery of the best things to do in Lanzarote on her Instagram stories, and they definitely made the most of their time on the island.
When she'd come down off the cloud of her Lanzarote island tour, she then wrote a blog post revealing her top things to do in Lanzarote. Read on for a sneak peek at some of her tips, then head over to her blog for more detail and to gaze at the gorgeous photos and find out more about Lanzarote to help you plan your trip.
Lanzarote attractions that are Instagram-worthy
Between her Instagram stories and her blog post, it's clear that Jessie Bush really made the most of Lanzarote.
She recommends booking a table at the stunning Jameos del Agua, a natural cave system where you'll find a restaurant and a cultural centre created by local architect and artist Cesar Manrique. These famous caves in Lanzarote are a real highlight, whether you eat there or not.
She also loved the Mirador del Rio in the north of the island. Drive up there and enjoy incredible panoramic views of the volcanic scenery, while sipping a coffee.
Speaking of volcanoes, Charco Verde, a volcanic crater right on the coast, is a spectacular sunset spot.
Last but not least, Jessie Bush thought that the idyllic beach of Playa Papagayo was an unmissable spot but did make the point that it might not be as blissfully empty in high season.
Inspiration: the best hotels in Lanzarote
After those long days of sight-seeing, Jessie and Sam laid their heads at Barcelo Teguise Beach, an adults-only, four-star hotel that's one of the best places in Lanzarote for couples to stay.
With the fantastic location and the quiet of an adults-only space, Lanzarote hotels for couples don't get much better than this.
They particularly loved soaking up the winter sun by the resort's pool and sipping on a sundowner or two. In fact, Jessie seemed to feel so at home that she joked about moving in permanently on her Instagram stories.
Jessie's tips: the best time to go to Lanzarote
Although Jessie Bush and her husband Sam went in January, she shared that she reckoned the best time to go to Lanzarote would be between March and May or September and October.If your priority is taking a dip in the Atlantic then the autumn is perfect, as the water is nice and warm after the long, hot summer.
She advises steering clear of the high tourist season in summer, if you can, but if you're heading to the Canary Islands as a couple in mid-summer then an adults-only hotel is definitely your best bet.
Jessie's tips: going to Lanzarote? You'll need a car
Considering all the things to do in Lanzarote that Jessie Bush recommends, she points out the fact that you really do need a rental car to make the best of the island.
Some of the best, most undiscovered spots are only accessible by car, so get yourself some wheels to make sure you don't miss them.