9 ways to get off the beaten track in Aruba
During your next getaway at the all inclusive Barceló Aruba, go deeper and discover an Aruba hidden gem or two. It's fun to get off the beaten track!
28The Dutch Caribbean island of Aruba is a dazzling paradise, filled with fantastic sights, sounds and experiences. During your next getaway at the all inclusive Barceló Aruba, go deeper and discover an Aruba hidden gem or two. It's fun to get off the beaten track!
Aruba Butterfly Farm is a one-of-a-kind Aruba hidden gem that is home to hundreds of free-flying exotic butterflies, gathered from South America, South East Asia, Philippines, Australia, China, Africa, Malaya and beyond. Open year-round, the enormous meshed enclosures here create the feeling of a lush tropical rain forest, with beautiful flowers and trees for you to experience. On a guided tour, you will be shown the amazing evolutionary cycle of butterflies, from microscopic eggs to exotic caterpillars.
Good to know: Your entrance fee at the Butterfly Farm includes a free return pass for the duration of your vacation – so you can come back multiple times. 
You already know that Aruba has no shortage of beautiful beaches. But Blackstone Beach is an Aruba hidden gem that offers something a little bit special. The beach's coastline is lined with tiny, shimmery black stones that have been eroded over the centuries to create a truly unique landscape. For Black Stone Beach at its best, set your alarm and head over at sunrise. When those first rays hit the sand, it's a dazzling sight. You can look up photos of the phenomenon online, but there's nothing like seeing it in person.
Good to know: Even though most of Black Stone Beach's rocks are smooth, some may have sharp edges. Wear the appropriate footwear!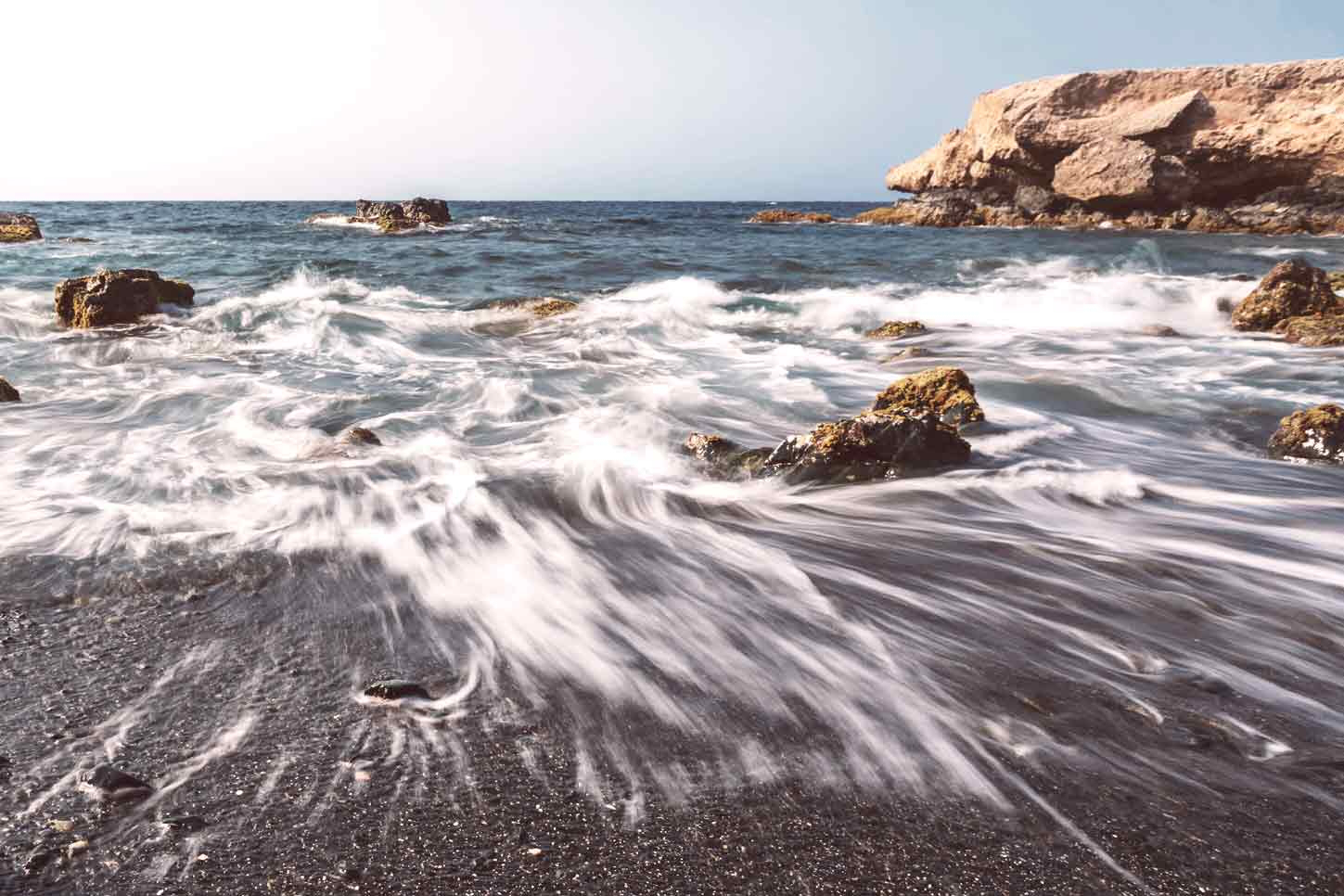 There's an array of cuisine to choose from during your Aruba vacation. But – poutine lovers take note! – you might not expect a bar & grill that specializes in Canadian comfort food.  Alfie's in Aruba came to be when two Canucks decided to leave the chilly north for the Caribbean and bought a spot right in downtown Oranjestad. You'll enjoy great beer (Molson Canadian Lager is on tap, of course!), Canadian pub favorites and live music.
Located in the amazing Arikok National Park on the northeast coast of Aruba, Boca Prins is a pristine natural landscape with dramatic cliffs, windswept waves and gorgeous sand dunes. It's an ideal spot to discover, away from the crowds. Nearby, you'll have the chance to descend into the Fontein Cave, with ancient rock formations and impressive pictographs, etched on the walls by Amerindians centuries ago.
The Natural Pool in Arikok National Park is one of Aruba's most popular natural attractions. But wait! There's a new natural pool – called, naturally, the New Natural Pool. This spot, located near Bushiribana Gold Mill Ruins, is not really new, of course. But it's only recently become more than a local secret. Just ask the vendors at the Gold Mill and they'll point you in the right direction. You'll find a sturdy ladder that takes you down to a limestone cliff. At the bottom is a gorgeous body of calm, clear water. It's perfect for swimming or just soaking in the beautiful view.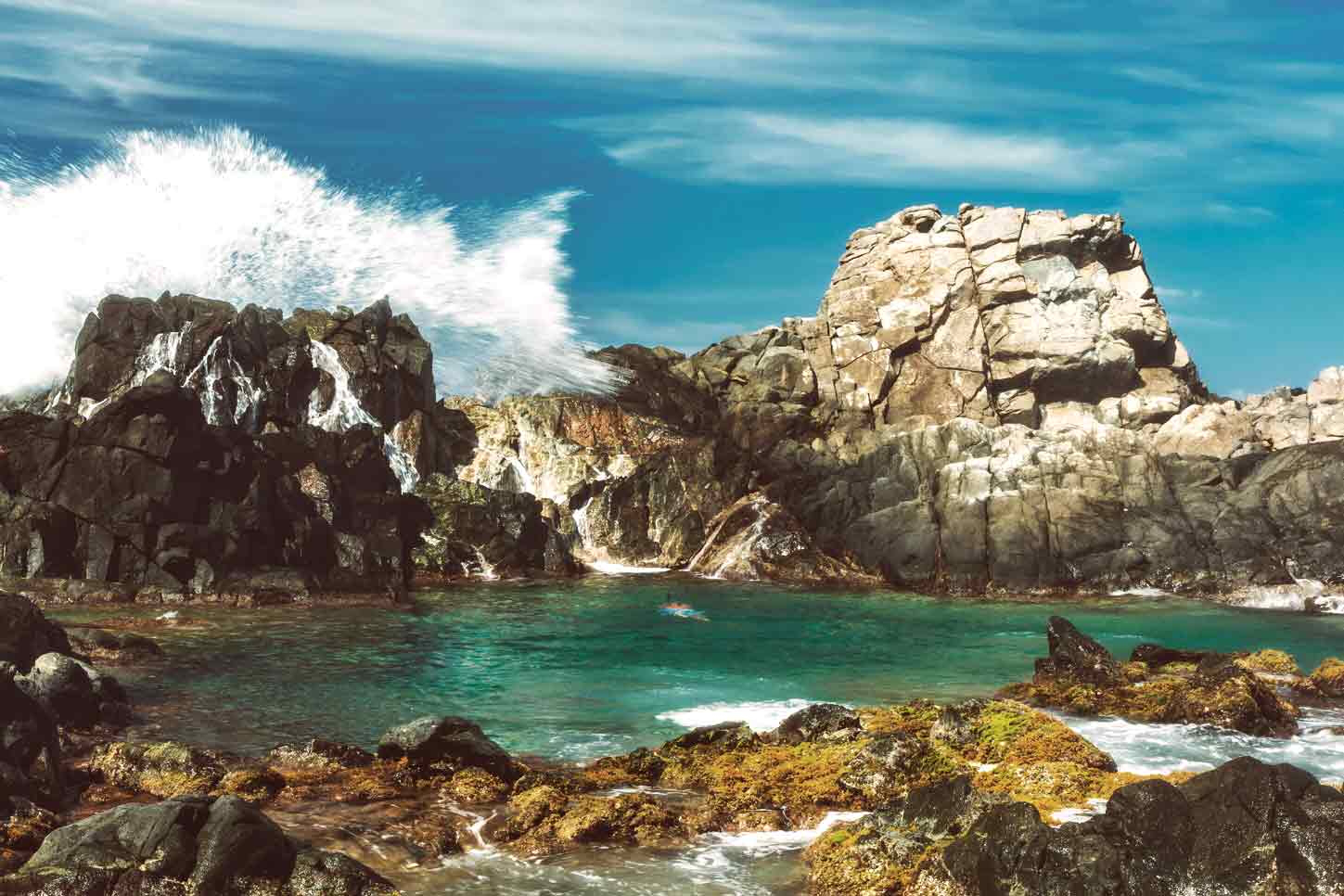 The Aruhiba Tobacco Farm – the only hand-rolled cigar maker on the island – is a fascinating Aruba hidden gem. On a tour of the grounds, you'll learn all about the history, culture and care that goes into each and every Aruhiba cigar. Then, you'll be instructed by the masters on how to roll your very own cigar.
If you're looking for your own private stretch of sand, head to the east coast of Aruba, just about a five-minute drive from San Nicolas. This beach isn't recommended for swimming – the currents are often too strong. But the gusty winds make it a favorite amongst kite flyers. If you're a dedicated beachcomber, you'll love Boca Grandi. The sands here are covered in seashells, coral and driftwood.
Ready for an old Aruban ghost story? Back in the early 17th century, French pirates invaded Aruba at a spot known as Spanish Lagoon. They battled with the Amerindians on a narrow passage near what is now the Balashi Gold Mill ruins. The French pirates were victorious eventually – and locals say that you can still hear the sounds of ghosts here in the evening. Regardless of whether you encounter any spirits haunting Frenchman's Pass today, this is a lovely area to explore.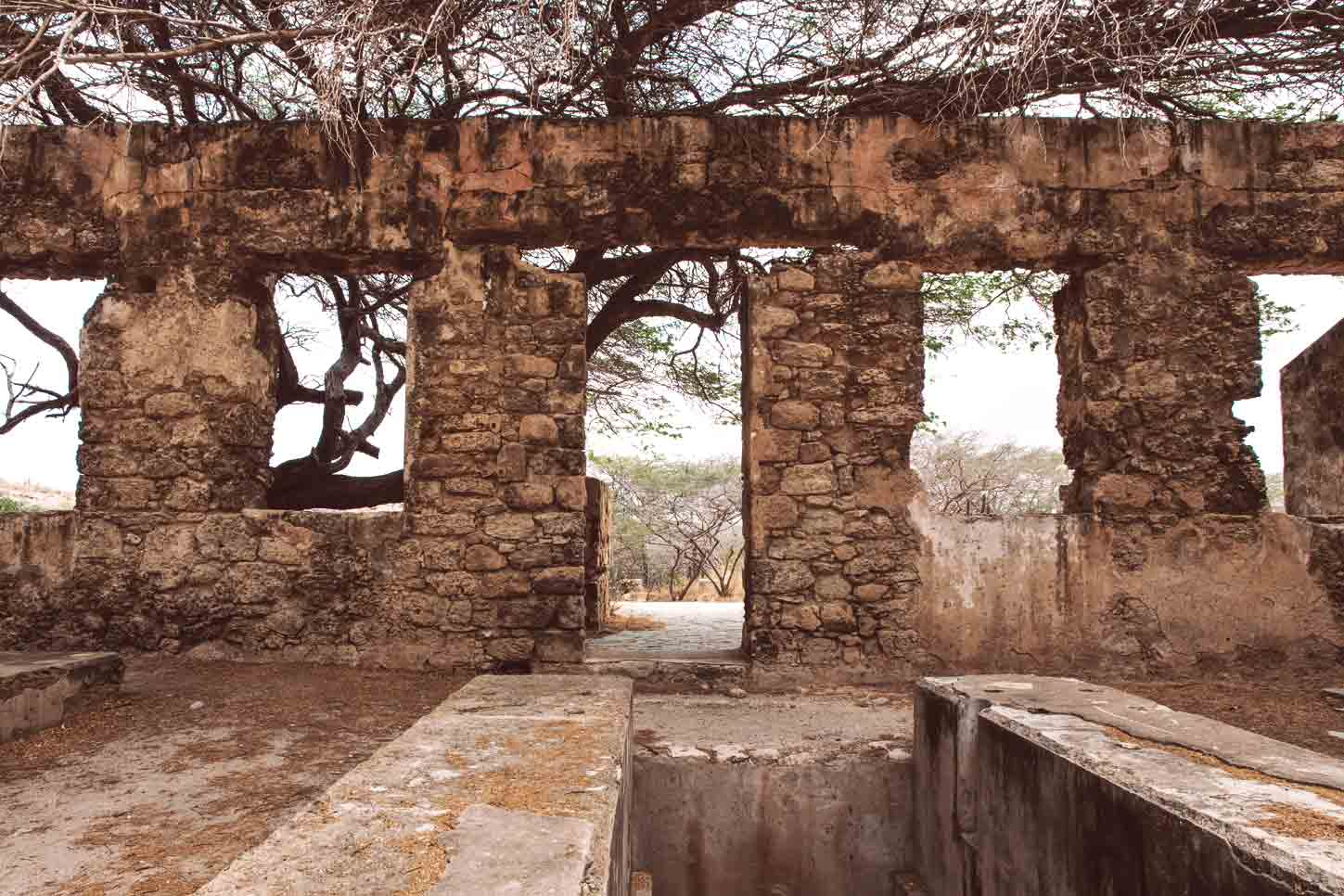 Eat where the locals eat! Zeerovers (Dutch for "pirates") is a laid-back Aruba hidden gem located on a fishing pier in Savaneta. It may be the best place to enjoy fresh seafood in all of Aruba, with fisherman preparing their catch right off of the boat. The ocean views are spectacular, the food is delicious and the vibe is welcoming.
Good to know: Zeerover is a cash-only establishment!
So go ahead – get off the beaten path and explore Aruba!
Start planning your trip now
.